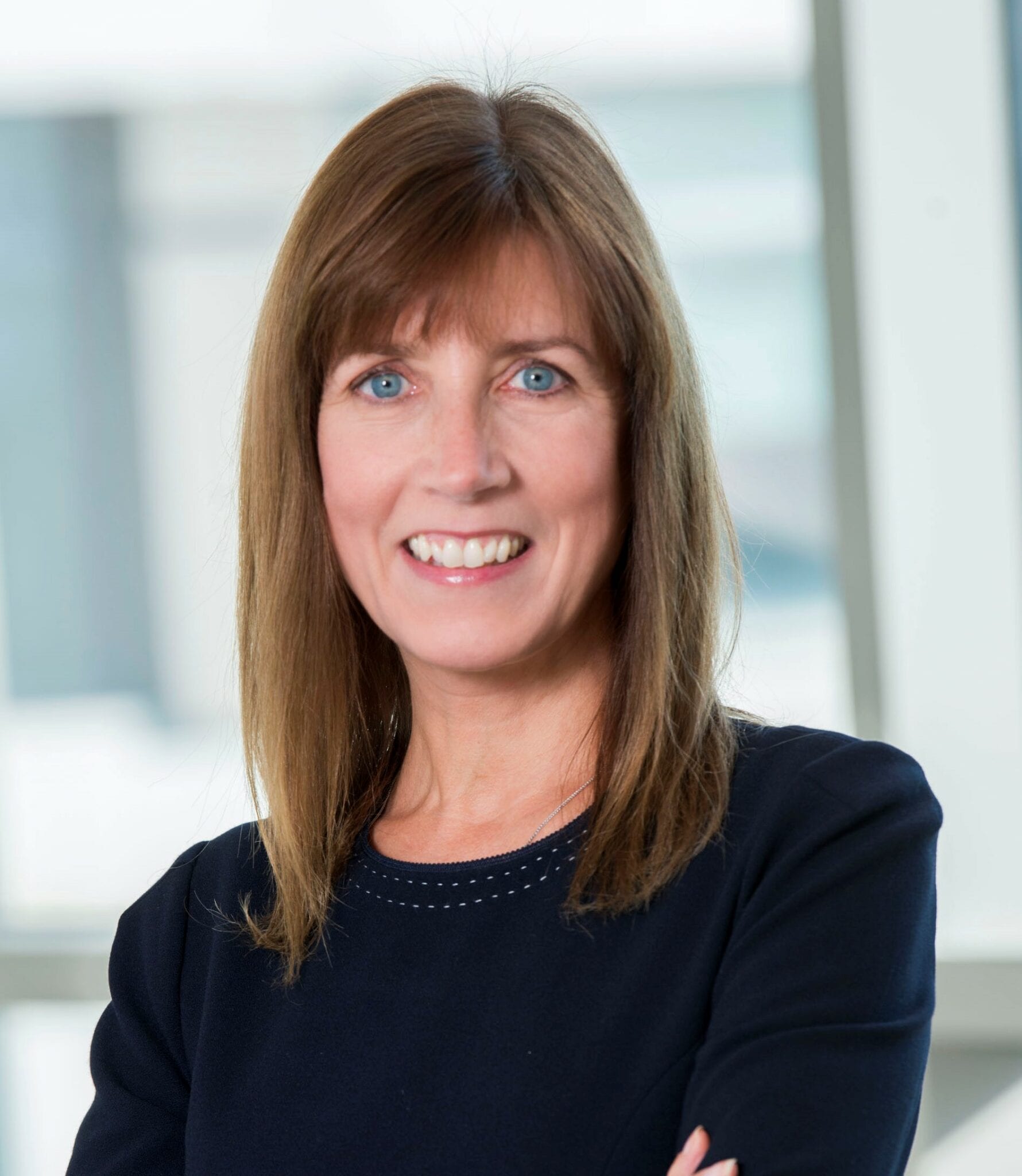 Caroline Litchfield
→ With Robert Davis preparing to take over as Merck's CEO, the Big Pharma stayed in-house to choose a successor in the job he won't hold for much longer. Caroline Litchfield, who's served at Merck since 1990 and has been treasurer the past two years, will become CFO on April 1, the same day Davis assumes the role of president. Davis will then take the helm for Ken Frazier on July 1.
In the four years before her tenure as treasurer, Litchfield led finance for the Human Health division, where Frank Clyburn just became president after Mike Nally's departure last week as chief marketing officer.
Diana Brainard
→ Endpoints News featured Diana Brainard in December as one of the women blazing trails in biopharma when she spearheaded the effort to authorize remdesivir for treating Covid-19. As of May 17, Brainard leaves Gilead behind after leading the virology therapeutic area and will replace David Hallal as CEO of AlloVir. Hallal will continue in his capacity as executive chairman of the board. Brainard, a Merck alum who first landed at Gilead in 2010 as a clinical research director, joined AlloVir's board in 2019. She's nothing if not candid about taking on a CEO job for the first time: "To be honest, I'm terrified," Brainard told our Kyle Blankenship. "It's a brand new thing for me — but those butterflies are part of the appeal of the job."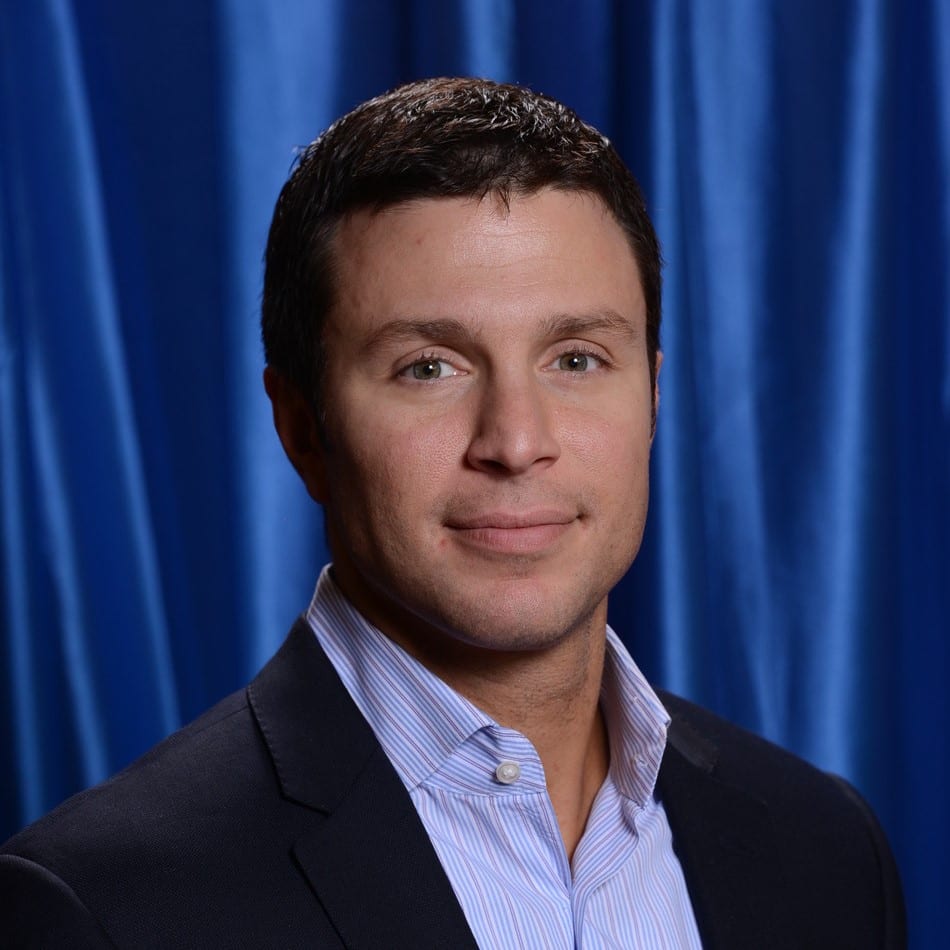 Michael Amoroso
→ Michael Amoroso's rapid ascent through the ranks at Abeona is now complete with his promotion to CEO. Peer Review has tracked Amoroso's climb ever since he took on the role of chief commercial officer last July, and three short months later, he became COO just after João Siffert and four board members decided to walk away. Amoroso had led commercialization efforts for Yescarta at Kite before making the change at Abeona, and before Kite, he held several marketing posts at Celgene and was SVP, Americas for Eisai's commercial oncology business group.
In other developments, Thompson Hine partner Faith Charles and Hudson Square Capital president Mark Alvino are making their way to Abeona's board of directors.
→ Sven Zimmermann will replace Novartis and Roche vet Jean-Jacques Garaud as CEO of Paris-based Inotrem, maker of TREM-1 inhibitor nangibotide to treat septic shock, on April 19. Garaud won't stray from the company he co-founded, making the transition to EVP, head of scientific and medical affairs once Zimmermann gets settled in. Before getting his shot at leading a biotech, Zimmermann was CFO at Novimmune and then left for the same position at MetrioPharm after the sale of emapalumab to Sobi was complete in the summer of 2019. Nangibotide is also in Phase IIa studies to combat severe Covid-19.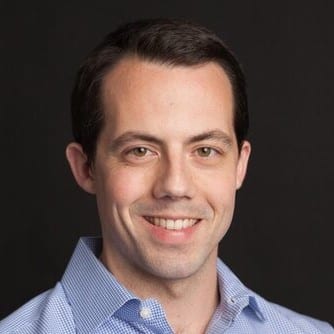 John Mulcahy
→ South San Francisco-based SiteOne Therapeutics, which has partnered with Amgen on non-opioid pain therapies like its Naᵥ1.7 inhibitor ST-2427, has given scientific co-founder John Mulcahy the bump to CEO. Out goes Stan Abel, the CEO at SiteOne since 2014 who will transition to board chairman. Mulcahy had been VP of research since the biotech's 2012 launch in Bozeman, MT, and more specifically he was project lead for the Amgen collaboration.
Mace Rothenberg
→ Mace Rothenberg began 2021 by stepping aside as Pfizer's CMO, handing the baton to Stanford's Aida Habtezion as the first jabs of the BioNTech-partnered vaccine were being administered. After 12 years overall with Pfizer, Rothenberg's next move is a board appointment at Barbara Weber's cancer biotech, Tango Therapeutics. He'll have company as Global Blood Therapeutics alum Lesley Ann Calhoun also gets started as a member of Tango's board. Calhoun has been CFO at Aligos Therapeutics since last summer.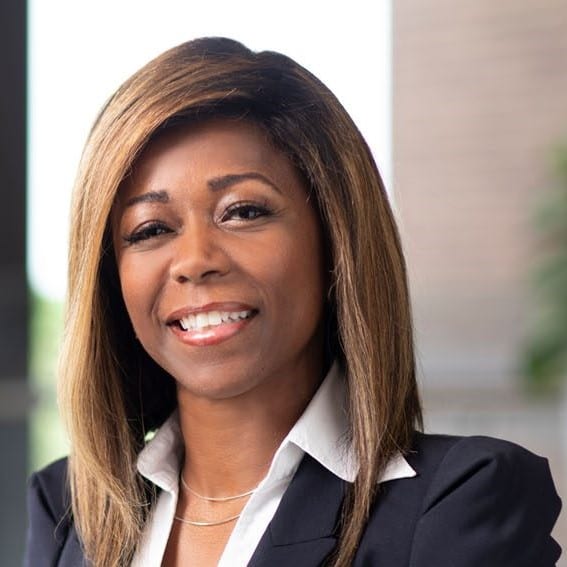 Karen Hale
→ Throwing their hat into the Covid-19 vaccine ring by helping manufacture mRNA straggler CureVac's shot, Novartis has made Karen Hale chief legal officer starting May 15, succeeding Shannon Klinger. Hale had devoted eight years to AbbVie, with the majority of her time as chief ethics & compliance officer before getting promoted to VP, deputy general counsel. Prior to her time at AbbVie, she spent 15 years in numerous legal capacities at Abbott.
→ Effective June 30, Fate Therapeutics CSO Daniel Shoemaker is retiring after 12 years with the San Diego CAR-T player, including the last six as chief scientist. Chief R&D officer Bob Valamehr will hold the fort on Fate's pluripotent stem cell (iPSC) product platform in his stead.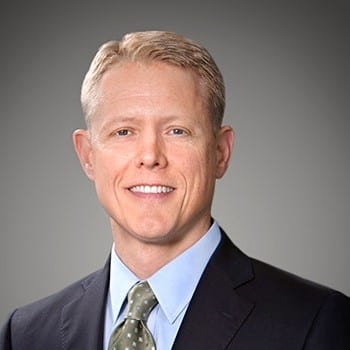 Rand Sutherland
→ Translate Bio — which had some big questions raised about its mRNA-based cystic fibrosis drug last week — has reeled in Rand Sutherland as president. Sutherland comes aboard after a seven-year stint at Sanofi Genzyme, where he most recently served as global head of medical affairs. Prior to that, Sutherland was a professor of medicine at the University of Colorado and chief of pulmonary and critical care medicine at National Jewish Health in Denver.
→ Christopher Turner has left Blueprint Medicines to become CMO of Nuvalent, the Deerfield-backed startup that pulled off the tarp with a $50 million Series A in January with dual lead programs in the ROK1 and ALK oncogenes. Turner led the charge on Gavreto (from a partnership with Roche) as VP of clinical development at Blueprint Medicines since 2018. He's also been head of research at Ariad Pharmaceuticals and VP of clinical science at Celldex Therapeutics.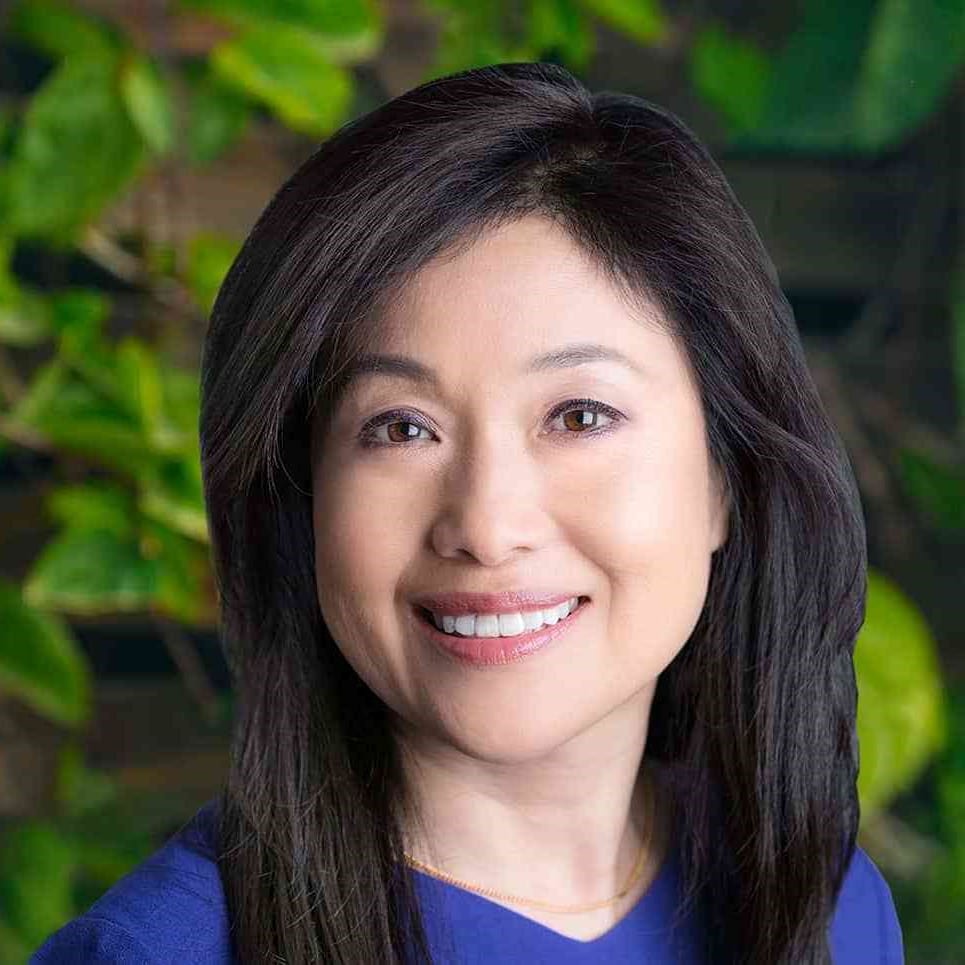 Jian Irish
→ Bay Area gene editing outfit Metagenomi got a major boost when Leaps by Bayer co-led a $65 million Series A back in the fall. Now Jian Irish is along for the ride as COO. A 14-year Amgen vet and former biologics exec at Sanofi, Irish comes to Metagenomi after serving as SVP, global head of manufacturing at Kite, and initially she was the Gilead subsidiary's SVP, supply chain.
→ Big Pharma vet Bhavesh Ashar has gotten the call to be chief commercial officer of Bain-backed Pfizer spinout SpringWorks Therapeutics, which focuses on rare diseases and cancer and has two ex-Pfizer drugs in its pipeline — nirogacestat and mirdametinib. Since 2017, Ashar had been SVP, general manager of US oncology for Bayer, and also devoted 15 years to Sanofi Genzyme, both in the same role he filled at Bayer and as VP, global head of transplant.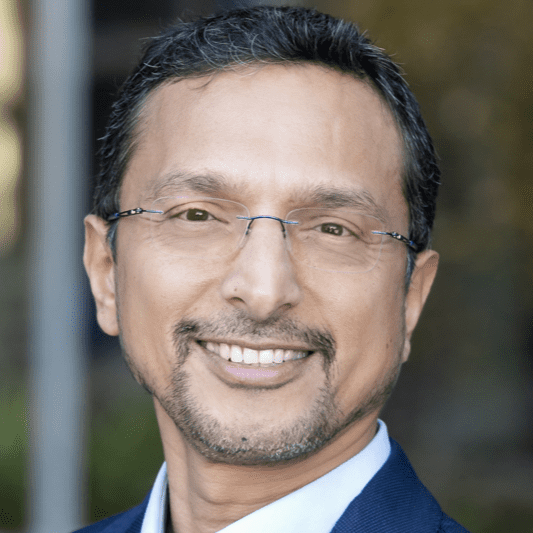 Atul Dandekar
→ Along with a guided tour of the pipeline that Endpoints received on Tuesday from CEO Jason Coloma was the news that Maze Therapeutics has brought in Atul Dandekar as chief strategy officer. Dandekar has been in the land of the pharma giants for two decades, serving 16 years at Novartis in a variety of posts, including senior global program head, neurology. He recently led the global ophthalmology business for Roche and Genentech, ending a seven-year run overall to move on at Maze.
→ With Novo Ventures and Abingworth co-leading the effort to haul in $95 million for a Series B, mitochondrial disease-focused Reneo Pharmaceuticals has handed the CFO reins to Vineet Jindal. Before arriving at the San Diego-based biotech, Jindal was with Reata Pharmaceuticals as VP of strategy and VP of corporate communications and investor relations. Reneo's lead candidate, REN001, targets primary mitochondrial myopathies, fatty acid oxidation disorders and McArdle disease.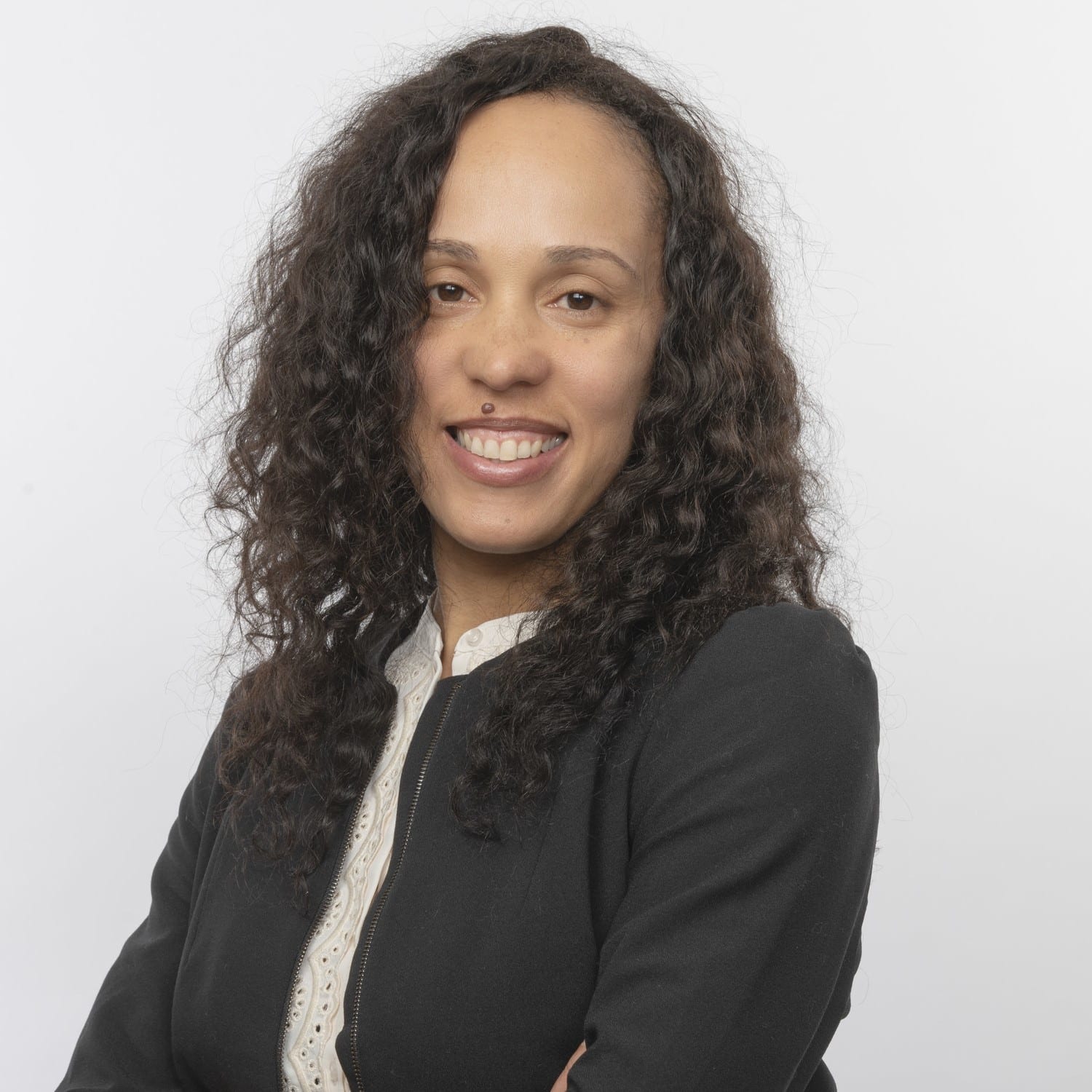 Nathalie Laarakker
→ Dutch vaccines company Intravacc has welcomed Nathalie Laarakker as CFO. Laaraker comes to Intravacc after three years with Kite partner Gadeta, where she was CFO and managing director, and she's also been head of finance at Merus. Intravacc secured a $9.4 million contract from NIAID last fall to develop a vaccine for enterovirus D68.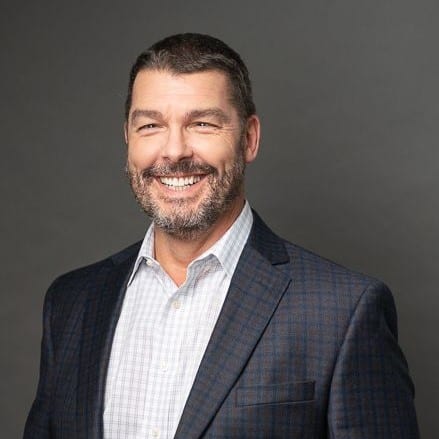 Mark De Rosch
→ Following an $80 million Series E round for its eye cancer therapy AU-011 that pushed total funding to over $200 million, Elisabet de los Pinos-led Aura Biosciences has brought Mark De Rosch into the fold as COO. De Rosch had been Epizyme's chief regulatory officer and was SVP, regulatory affairs and quality assurance for Nightstar Therapeutics before Biogen purchased it in 2019. Elsewhere, he was a regulatory exec at Akebia from 2014-18.
→ South San Francisco fibrotic disease biotech Blade Therapeutics has named Jean-Frédéric Viret CFO. He hails from Coherus BioSciences, which just bought toripalimab from Junshi for $150 million a month ago and where he held the same role since 2014. Viret has also been a CFO at xDx (now CareDx) and diaDexus.
→ Chaired by Syncona chief investment officer Chris Hollowood, AAV gene therapy player SwanBio has removed the interim tag from Marita James and has appointed her as CFO. James had held the interim title since February 2020, and a couple months after she took on the role, Syncona led a $52 million Series A round centered on the biotech's quest to treat adrenomyeloneuropathy (AMN) with lead drug SBT101.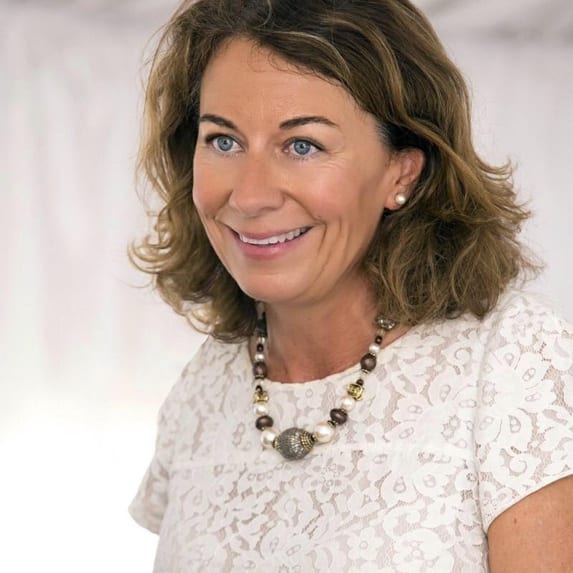 Carolina Garcia Rizo
→ James Wilson-inspired startup Passage Bio — which received a red light from the FDA last August for its first gene therapy program — has bagged Eliseo Salinas as chief research & development officer. Salinas hails from Acadia Pharmaceuticals, where he served as CSO and SVP. Additionally, Salinas brings with him experience from Shire, Elan Pharmaceuticals, StemCell and New World Laboratories.
→ Immuneering has tapped Carolina Garcia Rizo as CBO. Rizo comes from Just Biotherapeutics, where she also served as CBO. In addition to Just, Rizo has served at Thermo Fisher, Roche, Cepheid and MIT.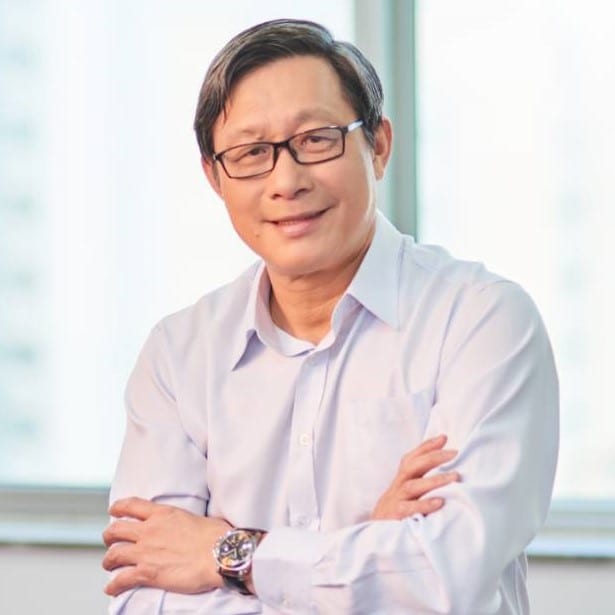 Jimmy Lai
→ A little more than a week after a Series B that totaled $47 million, Sonny Hsiao-led Acepodia has selected Jimmy Lai as CFO. Lai, who is well-versed in taking China-based companies public in the US, has quite a mixture of CFO titles to his credit, including China Online Education Group, mobile gaming company Chukong Technologies and polysilicon maker Daqo New Energy Corp.
→ Sonnet BioTherapeutics has added some new faces to its leadership team with the appointments of Richard Kenney as CMO and Manuel Dafonseca as head of clinical operations. Kenney comes from X-VAX Technology, where he most recently served as chief development officer. In addition, Kenney brings to the table experience from his times at ClinReg Biologics, Immune Design and Crucell Holland.
Meanwhile, Dafonseca hops aboard from Merck, where he most recently served as director of global clinical trial operations – oncology. Prior to Merck, Dafonseca was with Ipsen Biopharmaceuticals, where he served as director of clinical operations.
→ Rebus Biosystems has added two new hires to its leadership team. Neil Kennedy will serve as CCO while Scott Kothlow will serve as CFO. Prior to Rebus, Kennedy was with Dovetail Genomics, Millipore and Applied Biosystems among others. Meanwhile, Kothlow hops aboard after stints at SomaLogic, Sinopsys Surgical and Lab 79.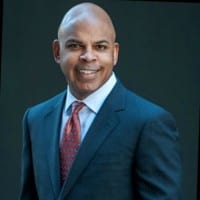 Earl Douglas
→ Earl Douglas has been named general counsel at Applied Molecular Transport, a South San Francisco biotech which joined the club of nine-figure IPOs that grew to be par for the course in 2020. Douglas has been a legal consultant with Mesoblast and just wrapped a two-and-a-half-year run as general counsel for Kiverdi.
→ David Pauling has been promoted to general counsel and Robert Kiss has sealed his own promotion as SVP, process and analytical development at Sutro Biopharma, which disclosed positive Phase I results in December for the ovarian cancer drug STRO-002. Pauling first came on board as intellectual property counsel for Sutro in 2011, and Kiss is a 24-year Genentech vet who began his tenure with Bill Newell's team three years ago.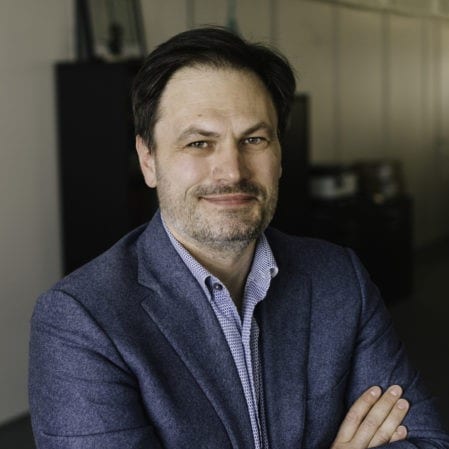 Alexander Kaoukhov
→ Irvine, CA-based cytokine therapy player Bioniz has tapped Alexandre Kaoukhov as SVP and head of clinical development. Kaoukhov, who most recently was head of global development at Almirall, also led dermatology drug development as an associate VP at Allergan. A Phase III study is on the docket for Bioniz and its lead drug BNZ-1 in cutaneous T cell lymphoma.
→ Global investment bank Chardan has pulled David Lenchus into its ranks as managing director and director of research. Prior to his new role, Lenchus was managing director and director of research at BTIG. Additionally, Lenchus held roles at Pali Capital, Gorann and Columbia Artists Management.
→ TISSIUM has plucked up Thierry Darnis as VP of global operations. Previously, Darnis had a 12-year stint as plant manager for Medtronic subsidiary Sofradim Production. Additionally, Darnis served at Biom'UP and Affluent Medical.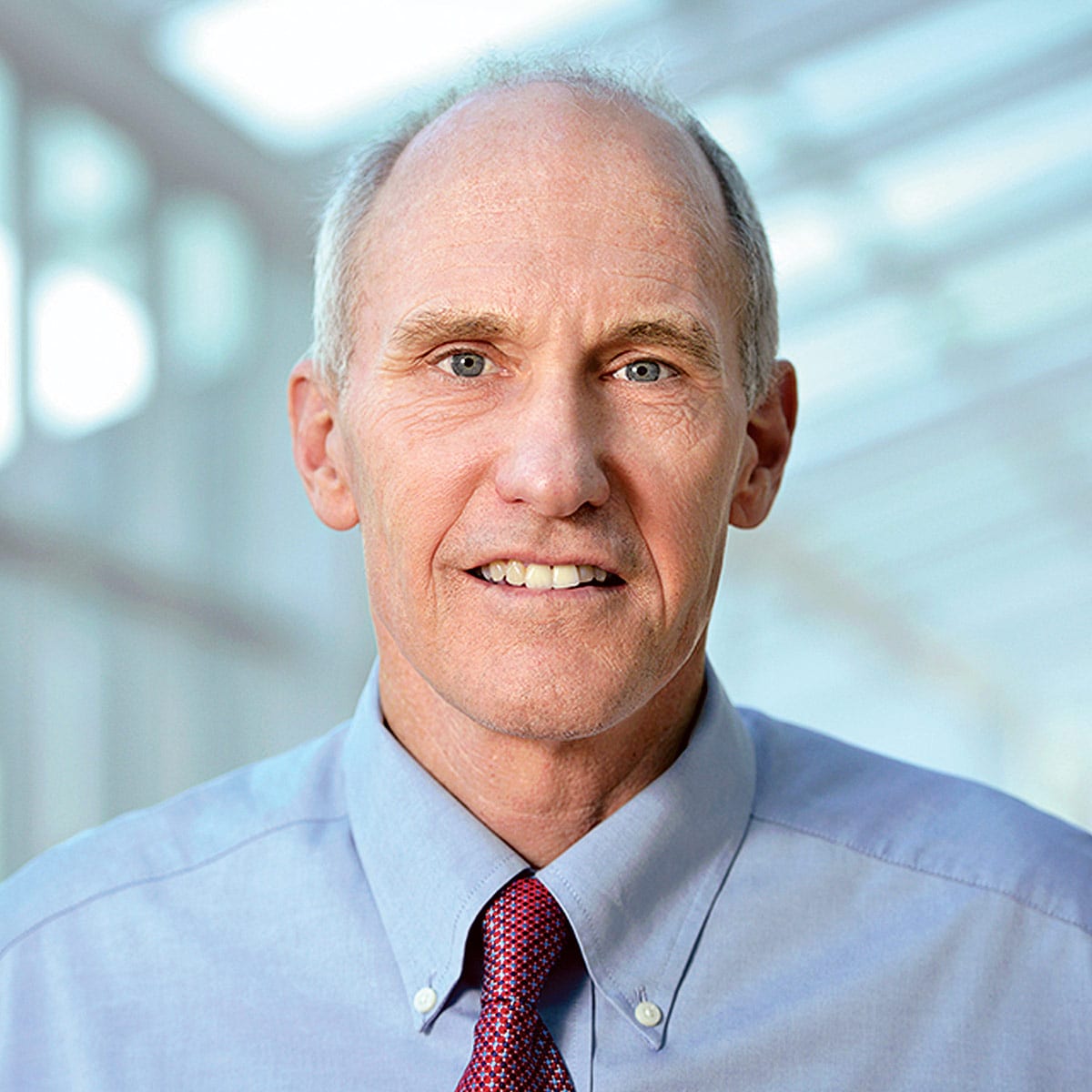 Carl June
→ CAR-T pioneer Carl June has tacked on another title, and this time it's chairman of the immuno-oncology scientific advisory board at Eric Ostertag-led Poseida. Last fall, the FDA lifted its hold on Poseida's Phase I study of CAR-T therapy P-PSMA-101 in prostate cancer after a patient death prompted the halt.
→ Co-founded by Sarah Gilbert and Adrian Hill — inventors of the AstraZeneca Covid-19 vaccine that is suffering from one public relations blunder after another — Oxford spinout Vaccitech has added Joseph Scheeren to the board of directors. The former Bayer exec succeeds Vaccitech CSO Thomas Evans in the slot and just retired as president and CEO of Critical Path Institute.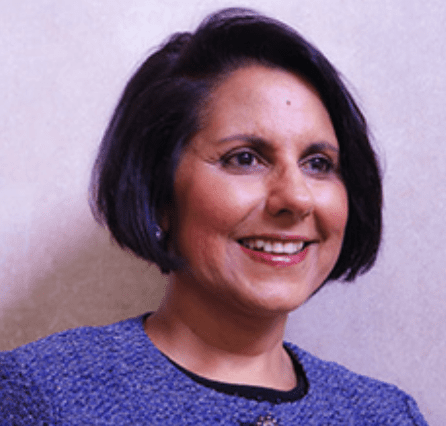 Muna Bhanji
→ If it seems like Muna Bhanji is taking on quite a few board appointments lately, you'd be correct: Last week she joined the board at Ardelyx, and this time she heads to the board of directors at Veracyte. A month ago, the longtime former Merck exec also became a board member at Cytokinetics.
→ Pierre Legault, former lead director at Urovant, has added another board seat to his résumé with his appointment as chairman of the board of Sitryx. Currently, Legault serves as chairman of the boards of Amolyt Pharma, Artios Pharma, Bicycle Therapeutics and Poxel Pharma. In the past, Legault served as CEO of Prosidion and Eckerd Pharmacies.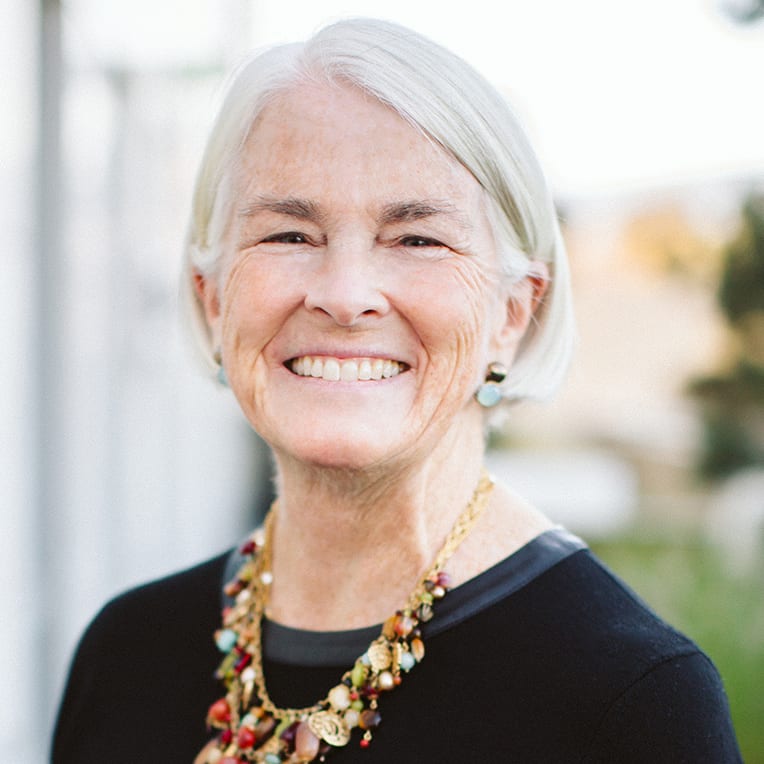 Cathy Friedman
→ Grail chairperson and Morgan Stanley alum Cathy Friedman has been elected to the board of directors at Vividion, now helmed by Jeff Hatfield and with a $135 million Series C raise in the hopper. Friedman also has board seats at Lyell, Radius Health and Seer.
→ Ganaxolone maker Marinus Pharmaceuticals has reserved a spot at the board of directors for Sara Nochur. The longtime chief regulatory officer at Alnylam started her new responsibilities on John Maraganore's crew as chief diversity, equity and inclusion officer in January.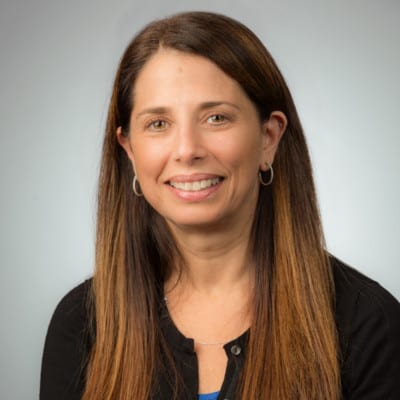 Nancy Stuart
→ Coming off a Phase II win in diabetic macular edema with its lead drug KVD900, KalVista has given Nancy Stuart a seat on the board of directors. The Vertex and Amgen alum has been COO at Concert Pharmaceuticals since October 2007.
→ London-listed Clinigen — the company that snatched up the troubled IL-2 cancer drug, Proleukin, sold by Novartis — has brought on Sharon Curran as a new independent non-executive director. Currently, Curran serves as non-executive director of Circassia and also serves on the board of Morphosys. Previously, Curran served at AbbVie, Abbott and Eli Lilly.
→ Kronos Bio has snatched up longtime Gilead vet Taiyin Yang to its board of directors. Yang joined Gilead in 1993 and currently serves as EVP of pharmaceutical development and manufacturing. Prior to her time at Gilead, Yang served at Syntex Corporation. Furthermore, Yang is a current board member of Kodiak Sciences. In addition to Yang's appointment, Kronos has announced that Jakob Loven has notified the company that he will not stand for re-election at the company's 2021 Annual Meeting of Stockholders.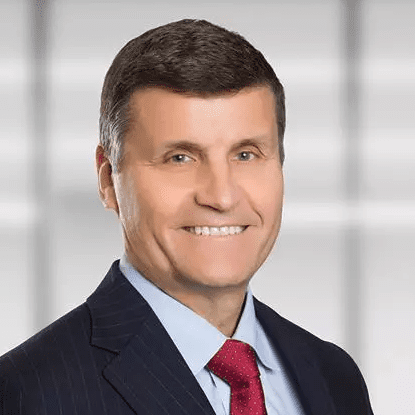 William Mezzanotte
→ Bellus Health has enlisted AstraZeneca vet William Mezzanotte for its board of directors. Currently, Mezzanotte serves as head of research and development and CMO at CSL Behring. Prior to CSL, Mezzanotte was with Boehringer Ingelheim. Mezzanotte spent over 15 years at AstraZeneca — with his last role being head of inflammation, neuroscience and respiratory global medicines unit.
→ IMV has brought on Kyle Kuvalanka to its board of directors. Kuvalanka is taking over for Wayne Pisano who is retiring. Currently, Kuvalanka is CFO and COO of Goldfinch Bio. Prior to Goldfinch, Kuvalanka served in roles at Syros Pharmaceuticals, Blueprint Medicines and Millennium.
→ South San Francisco-based Harpoon Therapeutics has recruited Alan Colowick to its board of directors. A former executive partner at Sofinnova Ventures, Colowick is the ex-chairman of Principia Biopharma and was an EVP at Celgene from 2010-17.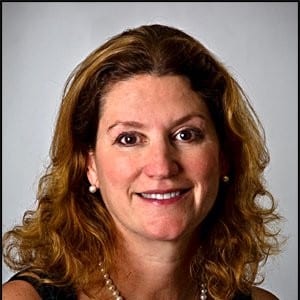 Katina Dorton
→ Katina Dorton — recently appointed as CFO of NodThera — has joined the board of directors at TScan, which just nabbed Brian Silver as CFO a few weeks ago. Dorton is also on the boards of Fulcrum Therapeutics and Pandion Therapeutics.
→ Mission Therapeutics, a biotech that researches selectively inhibiting deubiquitylating enzymes (DUBs), has named Jonathan Hepple a non-executive director of its board of directors. Hepple brings with him experience from Rosetta Capital, where he is co-founder.
→ Australian biotech Provectus Algae has appointed Tim Lu to its board of directors. Lu is the co-founder and CEO of Senti Biosciences.