Longtime Gilead R&D chief William Lee is hanging up his cleats as the big biotech brings in a new face.
Lee will retire in just over a couple weeks on April 12, Gilead announced Friday morning. His replacement will be Flavius Martin, coming over from Amgen where he led research for their oncology, inflammation and cardiometabolic departments. Martin was also the site head for Amgen South San Francisco.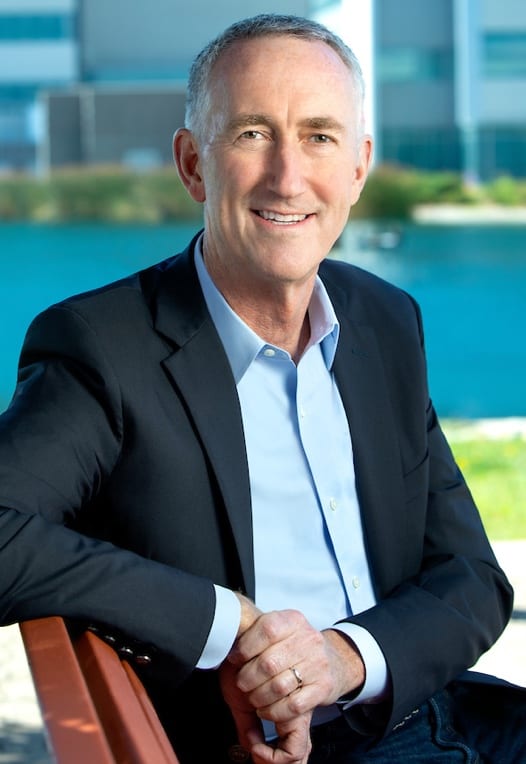 Dan O'Day
"Bill's contributions over three decades have allowed Gilead to bring important new medicines to patients around the world," Gilead CEO Dan O'Day said in prepared remarks. "I am grateful to Bill for the high bar he has set for Gilead's research organization and the commitment he demonstrated pursuing scientific advancements that transformed care for people with serious diseases."
Lee joined the company way back in 1991, when Gilead was still a private company. Less than a year after he hopped aboard, Gilead made the leap to Nasdaq in its IPO which, when adjusted for inflation, equaled about $162 million in 2021 dollars.
He was promoted to the top research position in July 2015 where he has overseen several programs that have made their way through the clinic, while in-licensing others that were shepherded to approval.
Gilead made its mark on the HIV field with Biktarvy, garnering an approval in February 2018. The company had also worked on remdesivir for the treatment of Ebola, an antiviral that ultimately turned into a Covid-19 treatment and was approved last year as Veklury. The WHO raised questions throughout the R&D process about its effectiveness, however.
Also in HIV, Gilead has several other programs currently undergoing clinical trials. Outside that field, though, most of its biggest hits came from in-licensing deals such as Yescarta for certain types of lymphoma and Trodelvy for triple negative breast cancer. The drugs were approved in October 2017 and August 2020, respectively.
Friday's move suggests Gilead is taking a new look at immuno-oncology, given Martin's background at Amgen. In its announcement, Gilead highlighted Martin's postdoc work at the University of Alabama-Birmingham's clinical immunology division, as well as "numerous" papers published on how immune cells play a role in inflammatory diseases and cancer.
Martin "has deep scientific expertise across therapeutic areas and has led the creation of high-quality portfolios in prior roles," O'Day said. "I am delighted to welcome him to Gilead as we continue to expand and diversify our portfolio of new medicines."