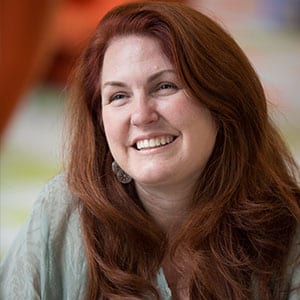 Joanne Smith-Farrell
→ As bluebird bio's regulatory concerns swell yet again by pressing the pause button for LentiGlobin a month ago, Joanne Smith-Farrell won't be around to see how the saga plays out with the FDA. Smith-Farrell has taken the helm at Longwood-backed B cell biotech Be Biopharma, which launched last October with a $52 million Series A round. She was previously bluebird's COO and business unit head, oncology, and she first came to Nick Leschly's team as CBO in 2017 after her Big Pharma experience in business development with Merck and Pfizer. Smith-Farrell tells our Kyle Blankenship that her decision to become CEO at Be Bio wasn't related to the decision to split bluebird into two companies in January.
Elsewhere, Rick Morgan has decided not to be part of the Jim Mullen Experience at Editas Medicine after joining Be Bio as CSO. Morgan, a bluebird vet in his own right, had been the SVP of immunogenetics at Editas since 2018.
→ Smith-Farrell isn't the only bluebird staffer that's getting out of Dodge. CMO David Davidson announced his intent to leave bluebird after nine years on the job, effective April 16. The Genzyme vet will stay on as a consultant until his successor is found. While the sun parted from the clouds for bluebird this week with positive data for its Lorenzo's Oil disease program, the LentiGlobin drama and the suspension of marketing for Zynteglo still represent a stormy pattern at the biotech.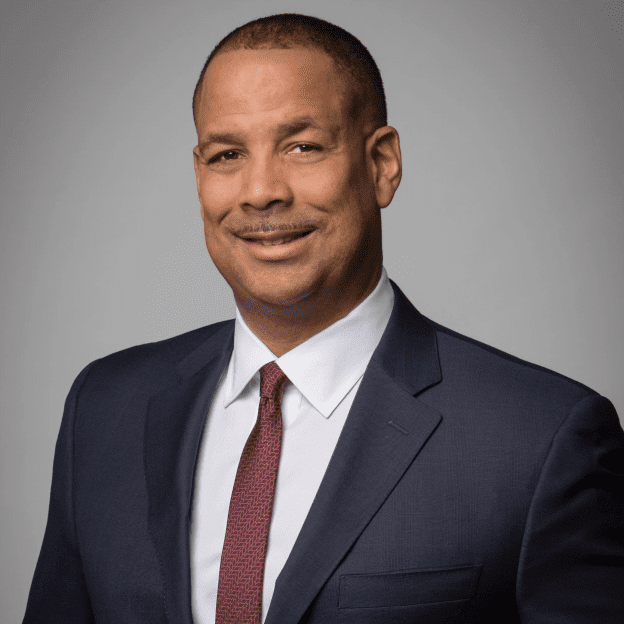 Frank Clyburn
→ Roger Perlmutter sure initiated a changing of the guard at Merck. After the R&D chief announced he would hang it up, CEO Ken Frazier followed suit by planning a June 30 departure. Mike Nally, chief marketing officer for the Human Health division, was on an internal short list of candidates to replace Frazier. But with Andrew Davis waiting in the wings as CEO, Nally is on his way out too after holding numerous gigs at the pharma giant since 2003 before becoming the chief marketing exec two years ago. Frank Clyburn, who joined Merck in 2008 and was chief commercial officer, Human Health, has been given the title of president, Human Health.
One other note on Perlmutter: Shanghai-based CBC Group just named him as a science partner and a member of the scientific advisory board.
→ Juxtaposed with the positive Phase III data that were released in the SHORELINE study for depression drug zuranolone, Sage COO Mike Cloonan wants to set out on his own as a CEO (destination unknown) and bids adieu on May 3. The MOUNTAIN study for zuranolone failed in late 2019, gutting the stock. And Cloonan, an ex-Biogen commercial exec who began as Sage's CBO in 2017, transitioned to COO after a restructuring that resulted in more than half the workforce facing the chopping block in April 2020. Three months ago, Barry Greene stepped in to helm Sage, while ex-CEO Jeff Jonas took over as chief information officer.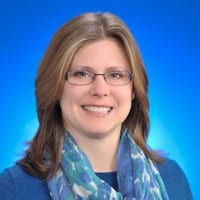 Lori Macomber
→ Frank Zhang was released on bail last month, but he's a man without a company now that Ying Huang has taken over as Legend's CEO, and the Chinese biotech continues life after Zhang with Lori Macomber getting promoted to VP, finance. Since 2019, Macomber had been Legend's VP of supply chain finance and controller, and she also brings seven years of financial experience from Eli Lilly. The move comes two months after Legend made Lida Pacaud VP of clinical development after wrapping up her tenure at Novartis Oncology as global program clinical head, executive medical director of the cell & gene therapy unit.
→ Co-founded by David Liu and fresh off the acquisition of Georgia Tech spinout Guide Therapeutics, base editing biotech Beam Therapeutics has named Amy Simon CMO. Simon had been with Alnylam since 2010, starting as a clinical researcher and then moving up to VP of clinical development, a title she had held for the past year. She was the lead clinician for givosiran, marketed as Givlaari after the FDA approved the drug in 2019 for acute hepatic porphyria.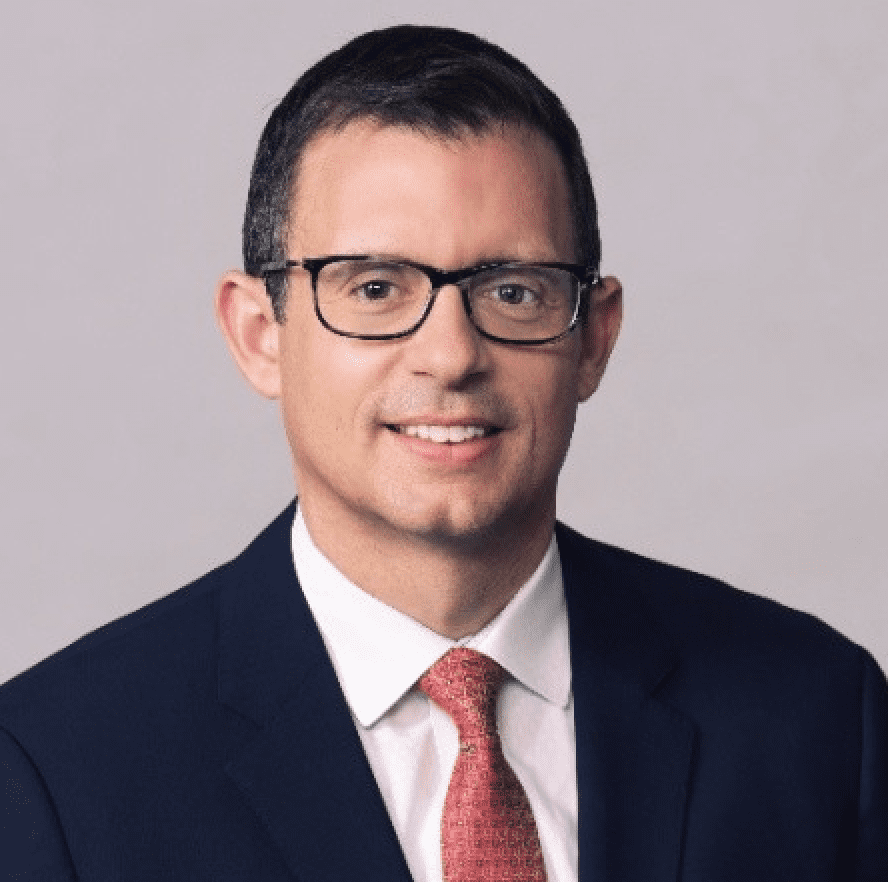 Aron Knickerbocker
→ Former Five Prime Therapeutics president and CEO Aron Knickerbocker has taken the helm of Aulos Bioscience as CEO. Prior to his new role, Knickerbocker was co-founder, founding CEO and chairman of RayzeBio. Prior to RayzeBio and Five Prime, Knickerbocker spent over eight years at Genentech.
→ Chris Garabedian's Perceptive Xontogeny Fund led the way on the Series A last summer, and now Steve Altschuler-chaired eye disease biotech AsclepiX out of Baltimore has handed the president and CEO reins to Robert Dempsey. Bellicum founder Kevin Slawin had been interim CEO before the appointment. Dempsey, who had helmed ophthalmic company TearClear, was global head of ophthalmology at Shire and was at the forefront of Takeda's 2019 sale of Xiidra to Novartis in an up to $5.3 billion deal.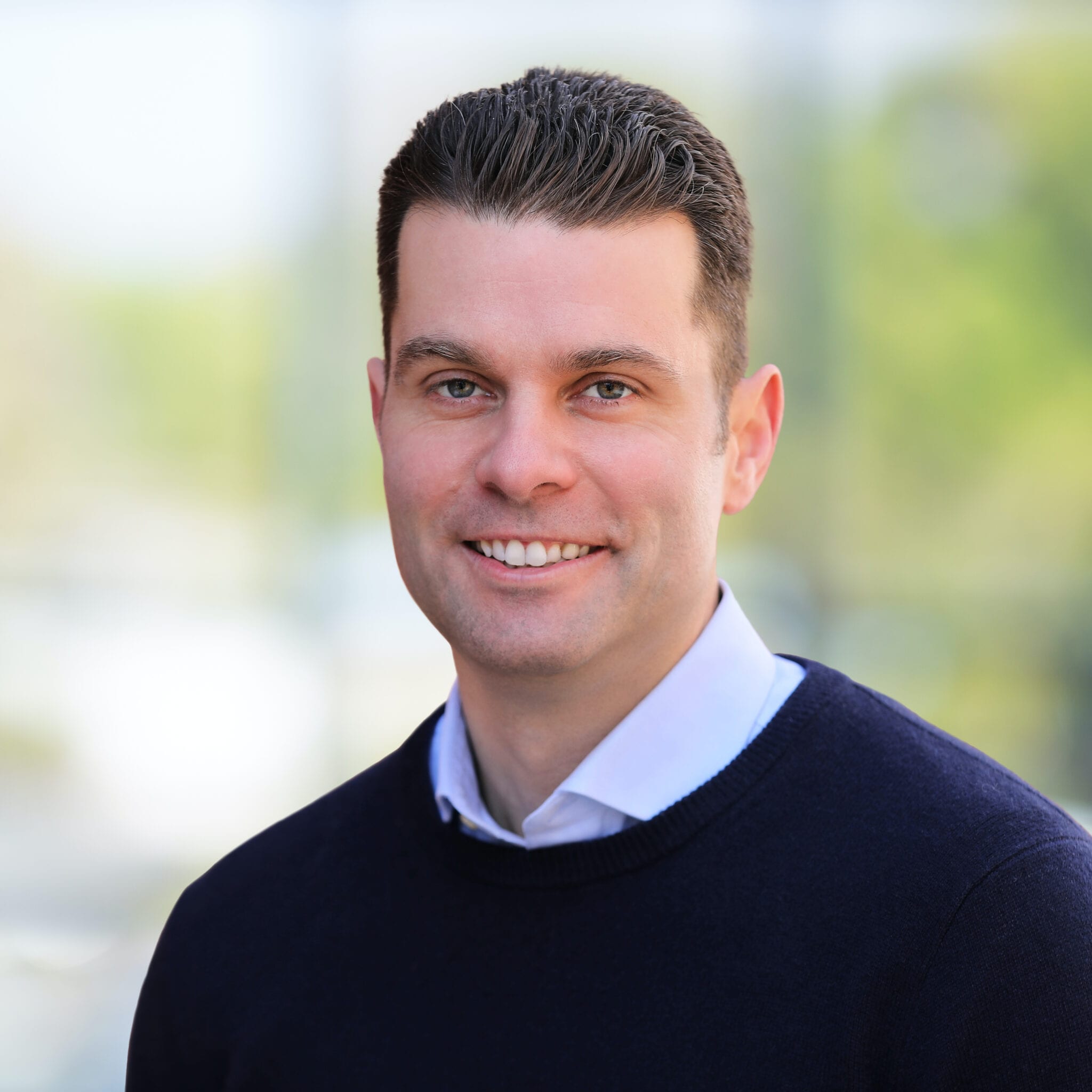 Mark Rus
→ Shire alum Mark Rus has become CEO of Boston-based Delix Therapeutics, which is aimed at CNS disorders and uses technology from David Olson's lab at UC-Davis to develop "psychoplastogens," or molecules that can promote neuroplasticity. Rus just served as an entrepreneur-in-residence and advisor for Atlas Venture and logged 13 years at Shire until the Takeda buyout, the last four of those years as group VP of neuroscience.
→ Nordic Nanovector has reeled in Peter Braun as CEO. Braun joins the company with three decades of experience from Roche, where he served as SVP, head of access strategy, health policy & communications. In addition to Roche, Braun served at Biofourmis as CCO.
→ There's a new sheriff in town at Swedish immuno-oncology outfit Alligator Bioscience, with Søren Bregenholt taking command as CEO after helming UK-based Macrophage Pharma since 2019. Prior to his first CEO job, Bregenholt held corporate VP posts for eight years each at Novo Nordisk and Symphogen. Bregenholt succeeds Per Norlén starting June 1, and in the meantime, COO Malin Carlsson will fill the interim CEO slot.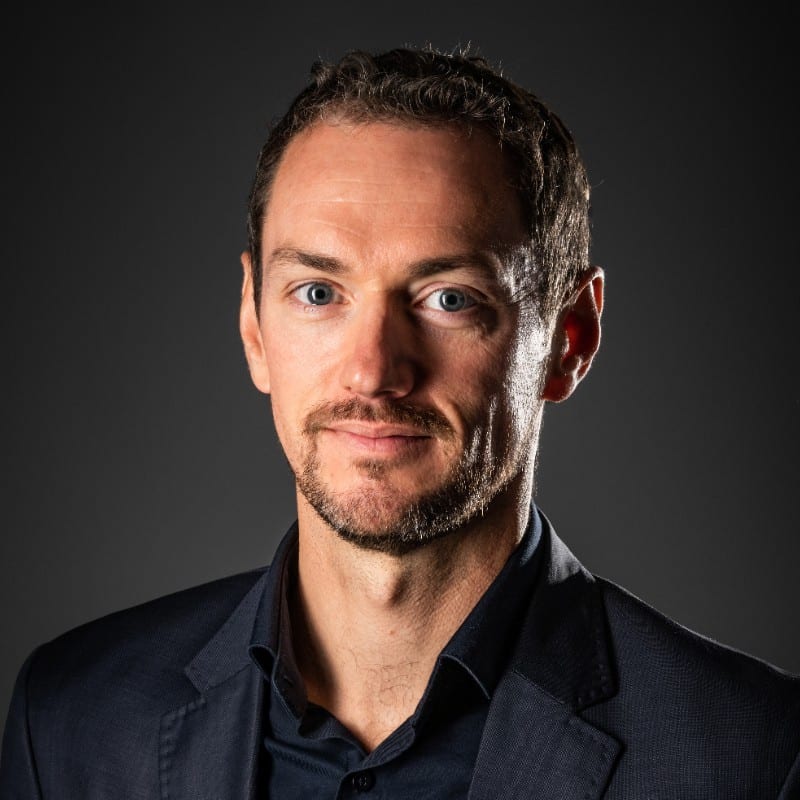 Sylvain Celanire
→ Belgium-based Augustine Therapeutics has selected Sylvain Celanire as its CEO. Celanire jumpstarted his career at UCB New Medicine before hopping aboard Addex Therapeutics. In addition, Celanire is the co-founder and CEO of Pragma Therapeutics.
→ Yi Larson has joined Perceptive startup LianBio, a "best-in-class sourcing and development engine" in China that launched last August, as CFO. A former managing director of healthcare investment banking at Goldman Sachs, Larson just completed her first turn as a CFO with Turning Point Therapeutics. A few months after contributing to LianBio's debut round, Pfizer forked over an additional $70 million in a collaboration built around in-licensing and co-developing new therapies.
→ While the country fills out NCAA Tournament brackets, Eledon Pharmaceuticals is filling out its leadership team with Jeff Bornstein as CMO and Paul Little as CFO. Bornstein, a Biogen and Gilead alum, comes to Eledon from Takeda, where he was the Japanese pharma's VP and head of clinical sciences, gastroenterology. Little is a longtime Allergan exec in finance and commercial operations who had previously been CFO and treasurer of Sientra. Eledon, a biotech out of Irvine, CA, targets the CD40L pathway to develop drugs for those with ALS, autoimmune diseases and organ or cell transplant recipients.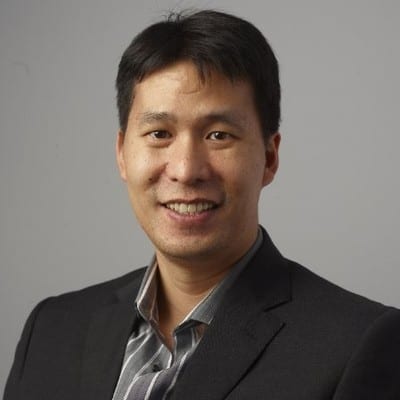 David Huang
→ Pittsburgh-based biotech Peptilogics, which focuses on peptide drug design and development — and scored a $35.4 million Series B that was boosted by Peter Thiel — has tapped David Huang as SVP and CMO. Huang is a longtime attending physician with the Department of Veterans Affairs and has been a CMO before with ContraFect, Motif Bio, and X-Biotix Pharmaceuticals.
Peptilogics has made a couple other appointments with Nick Nystrom as SVP, computing and data, and Nicholas Pachuda as SVP, portfolio strategy and development. Nystrom spent 28 years with the Pittsburgh Supercomputing Center, departing as chief scientist, while Pachuda hails from J&J's orthopedic franchise, DePuy Synthes, serving as worldwide VP of external innovation and enabling technologies.
→ Christopher Recknor is getting promoted to COO at CytoDyn, a week after CEO Nader Pourhassan cranked up the spin machine to explain how leronlimab missing the mark on its primary endpoint was a source of optimism. Recknor, who joined CytoDyn as VP of clinical development in August 2020, has also been a principal investigator for such Big Pharmas as AstraZeneca, Eli Lilly and Amgen in more than 100 clinical trials.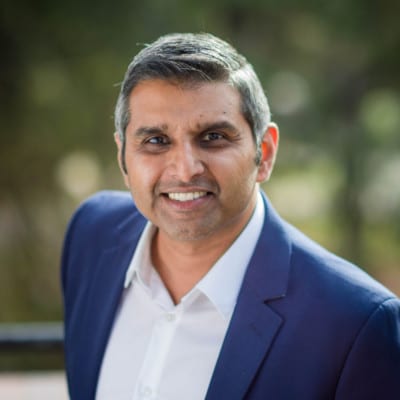 Manu Chakravarthy
→ Chalking up $47 million in new funding to target metabolic diseases using incretin receptor agonists, Berkeley, CA-based Carmot Therapeutics has welcomed Manu Chakravarthy as CMO and EVP of R&D. Chakravarthy, whose involvement in Big Pharma R&D began at Merck, had previously been CMO of Axcella Health. Before Axcella, he was Eli Lilly's VP and global head of external R&D and innovation strategy in diabetes and cardiovascular research.
→ Iovance makes their second C-suite hire in three months, with Igor Bilinsky jumping on board as COO (back in December, Jean Marc Bellemin was appointed CFO at the California cell therapy biotech). Bilinsky had most recently been CBO at Oncternal Therapeutics, and he's been a CEO before at Androclus Therapeutics, which closed up shop in 2007. Bilinsky's previous COO experience was with AmpliPhi Biosciences before his short stay at Oncternal.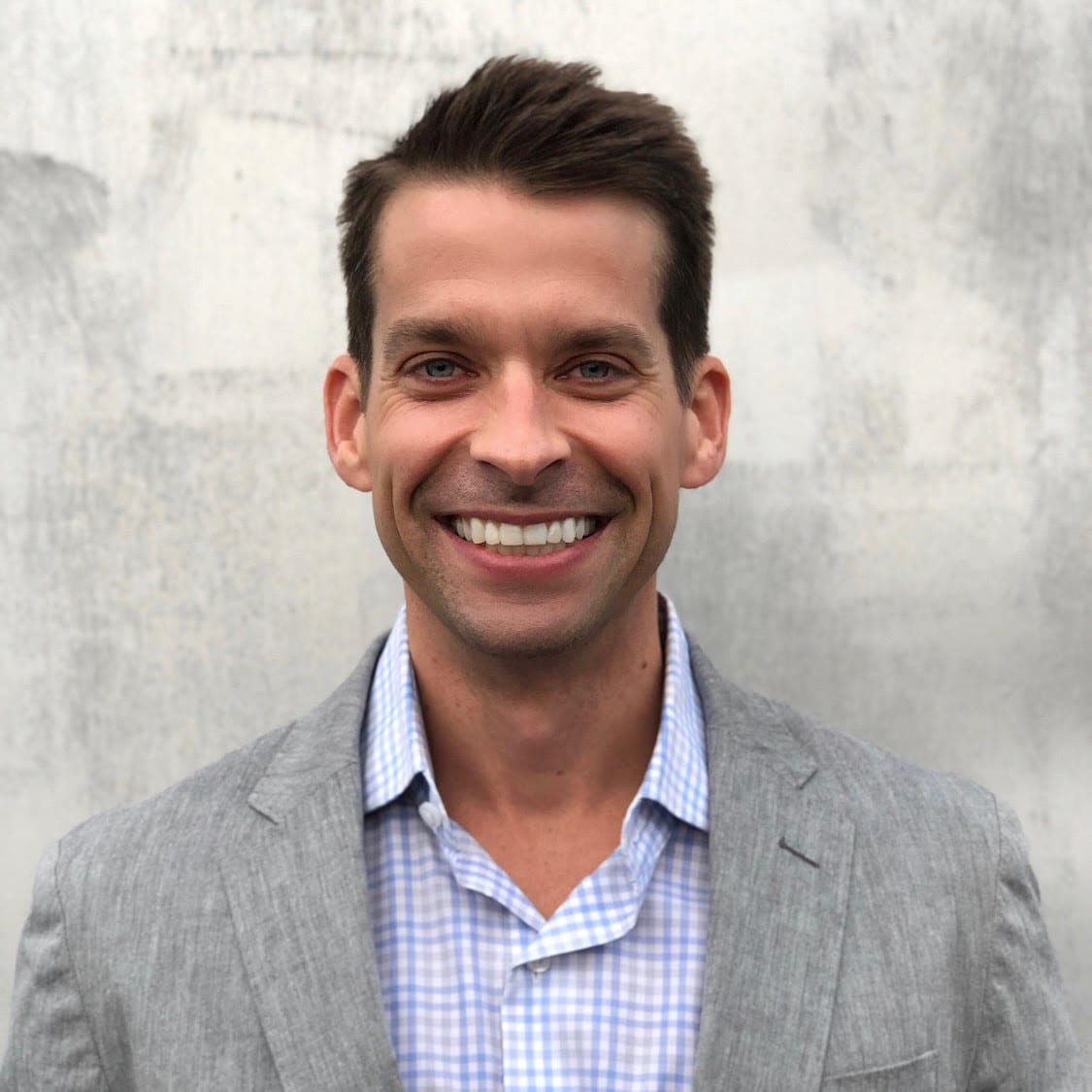 Andy Meyer
→ T cell engager biotech Janux — joining forces on a $1 billion pact with Merck in one of Roger Perlmutter's parting deals — has brought on Andy Meyer as CBO. Meyer was Evercore's managing director in life sciences investment banking and spent nearly six years there after his time at Bank of America. A couple weeks ago, Janux gathered up $56 million in a Series A raise that was spurred by the Merck deal.
→ Edward Smith has signed on to Versant–backed bispecific gamma-delta T cell engager (or bsTCEs) biotech Lava Therapeutics to become its CFO. Before heading to the Dutch outfit, which just made Kapil Dhingra chairman of the board last month, Smith had spent eight years as CFO of Marinus Pharmaceuticals, which read out positive data last fall with its lone drug that focuses on CDKL5 deficiency disorder.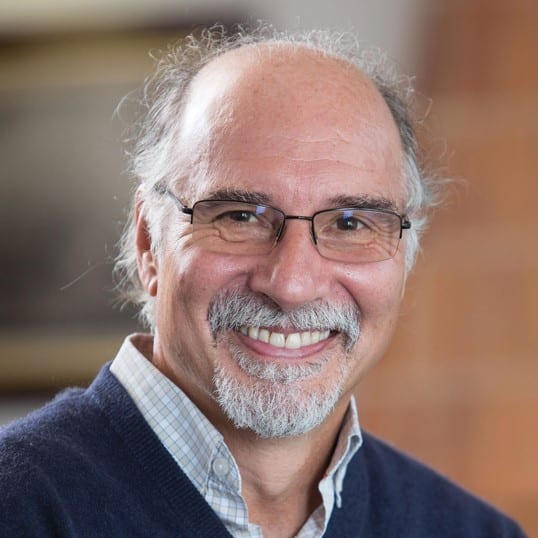 Robert Willette
→ Robert Willette has tacked on the role of CSO at APIE Therapeutics. Willette joins the company from Complexa Therapeutics and ImmuniMet Therapeutics, where he served as interim CSO. Prior to that, Willette had a 30-year long stint at GSK, where he most recently served as VP and head of the company's heart failure and renal discovery performance unit.
→ Lisa Decker has left Atreca to become CBO at Silicon Valley-based IGM Biosciences, which — you guessed it — focuses on IgM antibodies and debuted on Nasdaq in 2019 with a $175 million IPO. Before her time as CBO at Atreca, she held various titles in 11 years at Nektar, with her final role being VP, business development.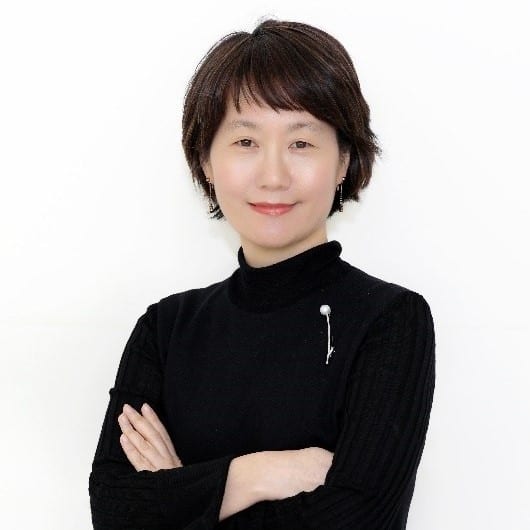 Minyoung Kim
→ Shanghai-based Antengene made a few key hires last summer, including CMO Donald Lung and medical affairs VP Dirk Hoenemann. Now the hematology and oncology player has welcomed Minyoung Kim as general manager of Antengene South Korea. She had previously been general manager of Ipsen Korea since 2015 and also brings marketing experience from Eli Lilly Korea.
→ Spinning its wheels in Phase III of its Covid-19 vaccine candidate while promising to respond to the FDA's clinical hold, Inovio has recruited Michael Cordera as EVP and general counsel. Cordera, who had soared to EVP and general counsel at Eagle Pharmaceuticals, joined the biotech as its deputy general counsel five years ago. In addition to the regulatory issues that beset Inovio, Joseph Kim's bunch also squabbled with its contract manufacturer, filing suit against VGXI to get unshackled from the relationship.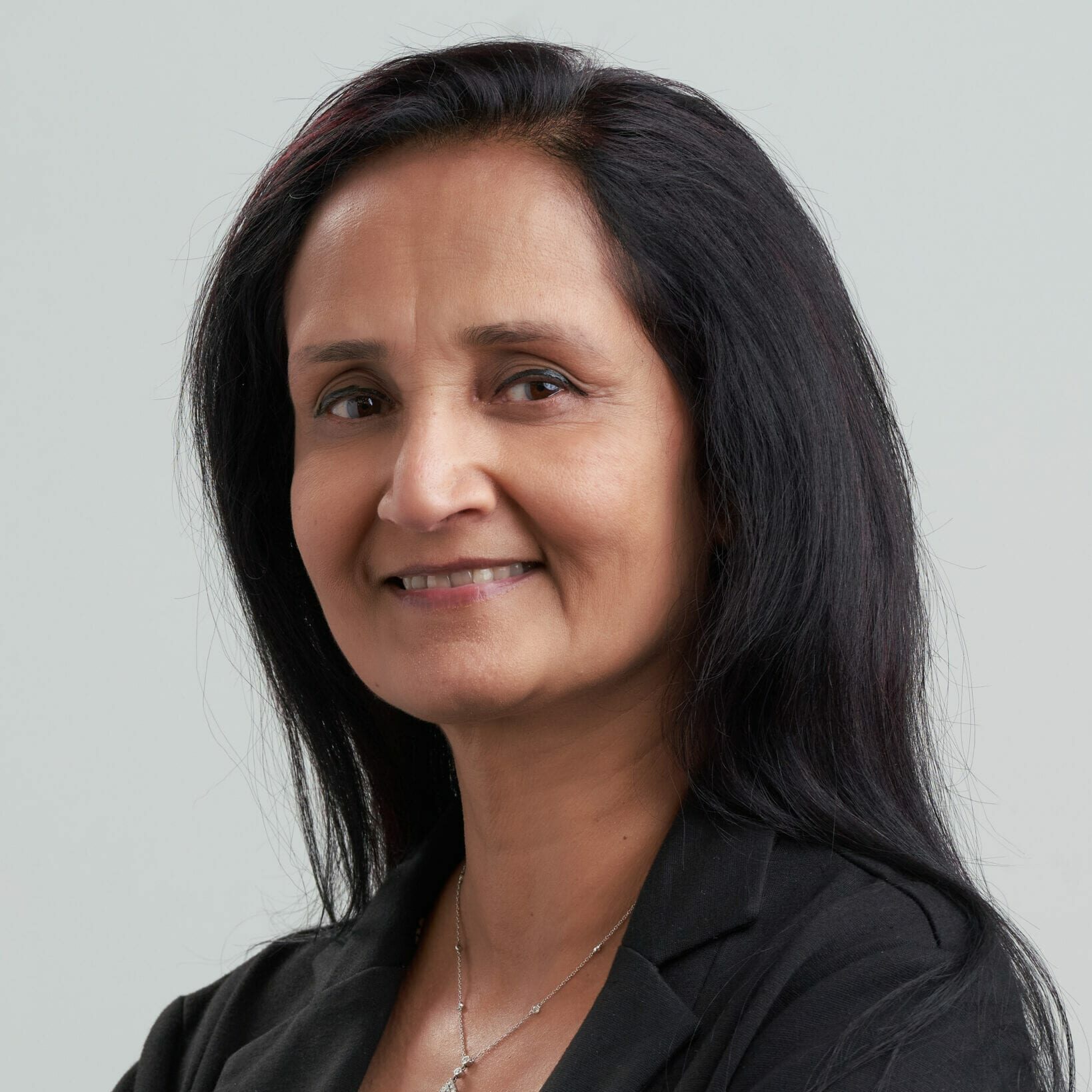 Shailaja Kasibhatla
→ Boundless Bio has named Shailaja Kasibhatla as VP, discovery and translational development. Prior to her new role, Kasibhatla was senior director of translational development at Bristol Myers Squibb. Before that, she had an eight-year stint at Novartis and served at Merck Research Labs.
→ Digital health-focused Welldoc has named Marina Dorotheo its chief marketing officer. Dorotheo jumps aboard after a 22-year stint at Otsuka, most recently serving as head of commercial strategy and marketing within Otsuka's Digital Medicine hub.
→ Rick Klausner-chaired Lyell Immunopharma — focused on using T cells to cure solid tumors — has enlisted Richard Sherry as SVP, TIL specialist and clinical lead. Most recently, Sherry served as research physician and attending surgeon in the surgery branch at the NCI Center for Cancer Research and the NCI Clinical Center. In addition, he has held roles at the NIH, the NIH Surgical Administrative Committee, the Saftey Monitoring Committee for the National Institute of Neurologic Disorders and Stroke and as a melanoma expert for the FDA's Drug Advisory Committee.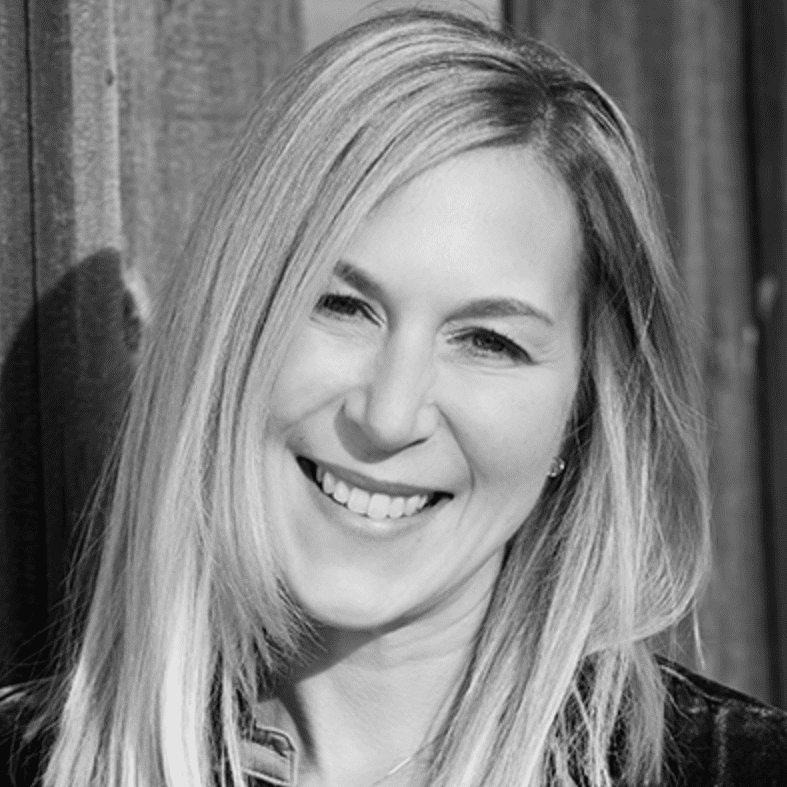 Sue Hager
→ Venture capital fund Section 23 has added two new hires to its team with the appointments of Andy Harrison as managing partner and Sue Hager as chief investor relations and communications officer. Harrison hops aboard with leadership experience from Alphabet, Verily Life Sciences and X (formerly GoogleX). Meanwhile, Hager most recently served at EQRx and Foundation Medicine.
→ Komodo Health has recruited Laurent Bride as chief technology officer (CTO). Bride joins the group from software company Talend, where he also served as CTO.
→ San Diego-based oncology biotech Aptose has a pair of new execs with George Melko (VP, regulatory affairs) and Robert Killion (VP, CMC). A regulatory alum at AstraZeneca and Incyte, Melko has recently served as VP of regulatory affairs at Tmunity and Tessa Therapeutics. Killion lands this promotion to a newly-created gig after coming onto the scene at Aptose last year. He's held CMC positions at Roche/Genentech — where he spent nearly two decades combined— and Gilead.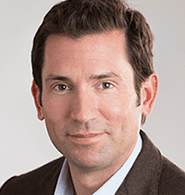 Matthew Patterson
→ Ex-Audentes chairman and CEO Matthew Patterson has been named executive chairman of the board at Remix Therapeutics, the Cambridge, MA RNA processing biotech that hauled in $81 million for its December 2020 launch. Patterson has since moved into a strategic advisory role with Audentes.
→ Laura Shawver has a new board member at Seattle-based Silverback — a late entrant in 2020's IPO bonanza — with the addition of Repare Therapeutics CMO Maria Koehler. The ex-CMO of Bicycle Therapeutics was also an exec with Pfizer Oncology from 2009-17.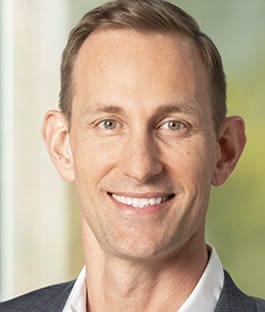 Eric Dube
→ GSK vet and Travere Therapeutics CEO Eric Dube has joined the board of directors at mitochondrial disease-focused Reneo Pharmaceuticals. In two years at the biotech, Dube has led the post-Martin Shkreli rebranding of Retrophin, which became Travere back in November.
→ Former Merck CMO Michael Rosenblatt is joining the board of directors at PYC Therapeutics, adding another board seat to his résumé. Rosenblatt left his role at Merck in 2016 to join Flagship Pioneering, where he now serves as a senior partner. Rosenblatt currently sits on the boards of Rubius Therapeutics, Cygnal Therapeutics and Ohana Biosciences.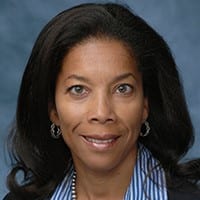 Alexis Thompson
→ Sanofi delivered two sickle-cell programs from the Bioverativ deal to Global Blood Therapeutics this week, and Ted Love's crew has reserved a place for Alexis Thompson on the board of directors. A past president of the American Society of Hematology, Thompson is head of the hematology section and director of the Comprehensive Thalassemia Program at the Lurie Children's Hospital in Chicago.
→ Muna Bhanji, who devoted more than 30 years to Merck, has another board appointment to her credit with Ardelyx as Gordon Ringold steps aside from the board. Bhanji, who capped her career at the pharma giant as SVP, global market access and policy, also joined the board at Cytokinetics a month ago.
Elena Ridloff
→ Several months after adding Replimune's Pamela Esposito and Blueprint Medicines CEO Jeff Albers to the board of directors, Kymera Therapeutics has made room for Elena Ridloff on the board as well. Ridloff joined Acadia as VP, investor relations in 2018 and is currently CFO.
→ Trevena is bringing Marvin Johnson into the fold on the board of directors, as founding CEO Maxine Gowen and Julie McHugh both retire from the board. Johnson retired from Merck in 2018 as chief learning officer in the pharma giant's global learning and development department.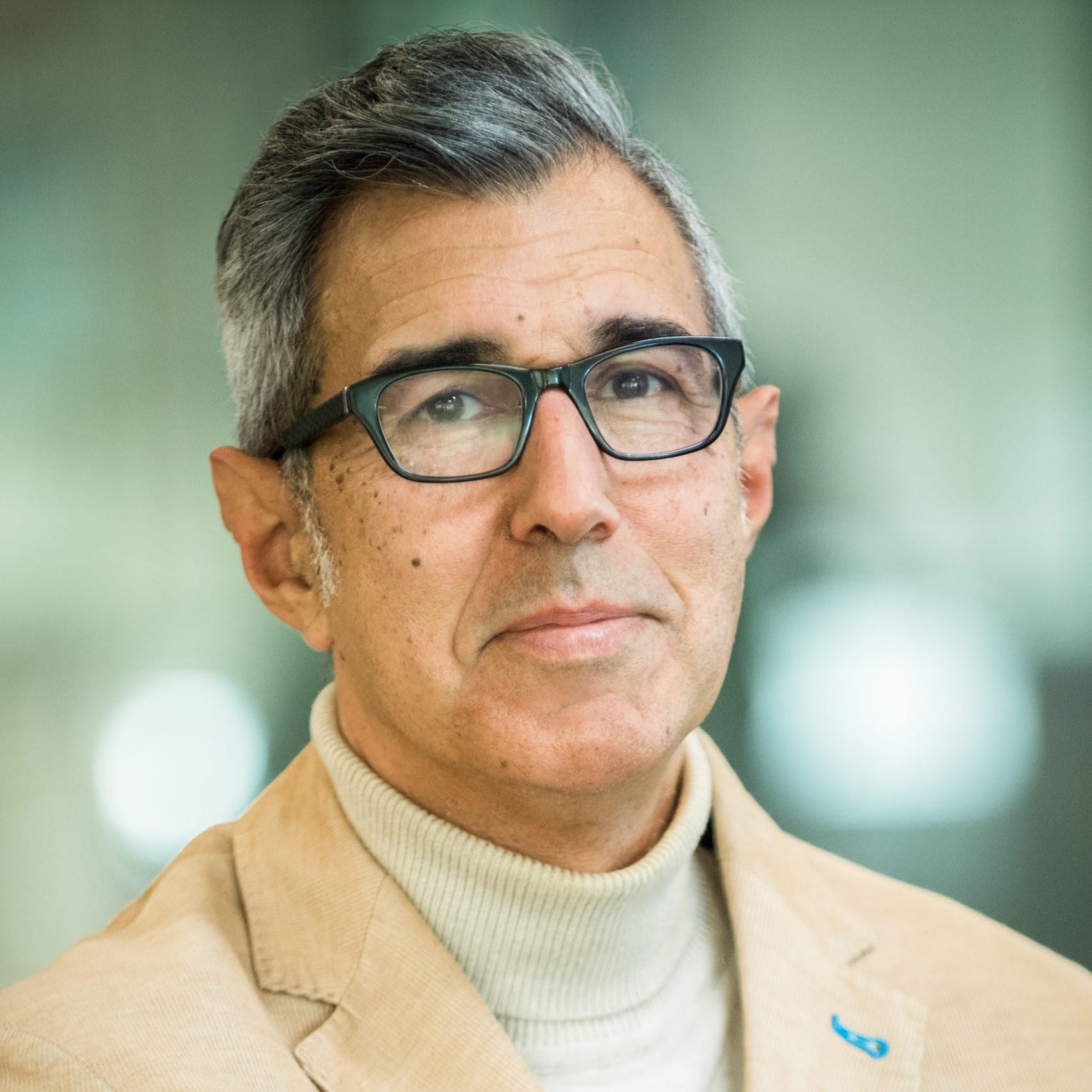 José-Carlos Gutiérrez Ramos
→ José-Carlos Gutiérrez Ramos has locked in a seat on the board of directors at Genentech immuno-oncology partner Bicycle Therapeutics. The ex-CEO of Synlogic and Repertoire Immune Medicines is now CSO at Danaher.
→ Waiting out a partial clinical hold from the FDA on its head and neck squamous cell carcinoma study, ALX Oncology has elected Sophia Randolph to the board of directors. The Pfizer and Merck oncology alum has been ALX's CMO for nearly five years.
→ Woburn, MA-based ReForm Biologics has chosen Barbara Finck to be a part of its board of directors. Currently, Finck serves as the acting CMO at Coherus BioSciences. Finck has also held roles at Immunex and Eos Biotechnology among others.