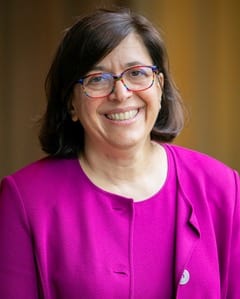 Lilli Petruzzelli
→ A spokesperson for Genentech tells Endpoints News that Lilli Petruzzelli has forged a new path this week as SVP, early clinical development at Genentech's Research and Early Development organization (gRED). Petruzzelli just spent two years as Incyte's group VP, early clinical development, and prior to Incyte, she was global head, translational clinical oncology at the Novartis Institutes of Biomedical Research.
"Lilli Petruzzelli has a remarkable track record of partnering closely with discovery teams to advance innovative molecules from research into first-in-human studies and through proof-of-concept," Genentech CMO Aviv Regev said in a statement.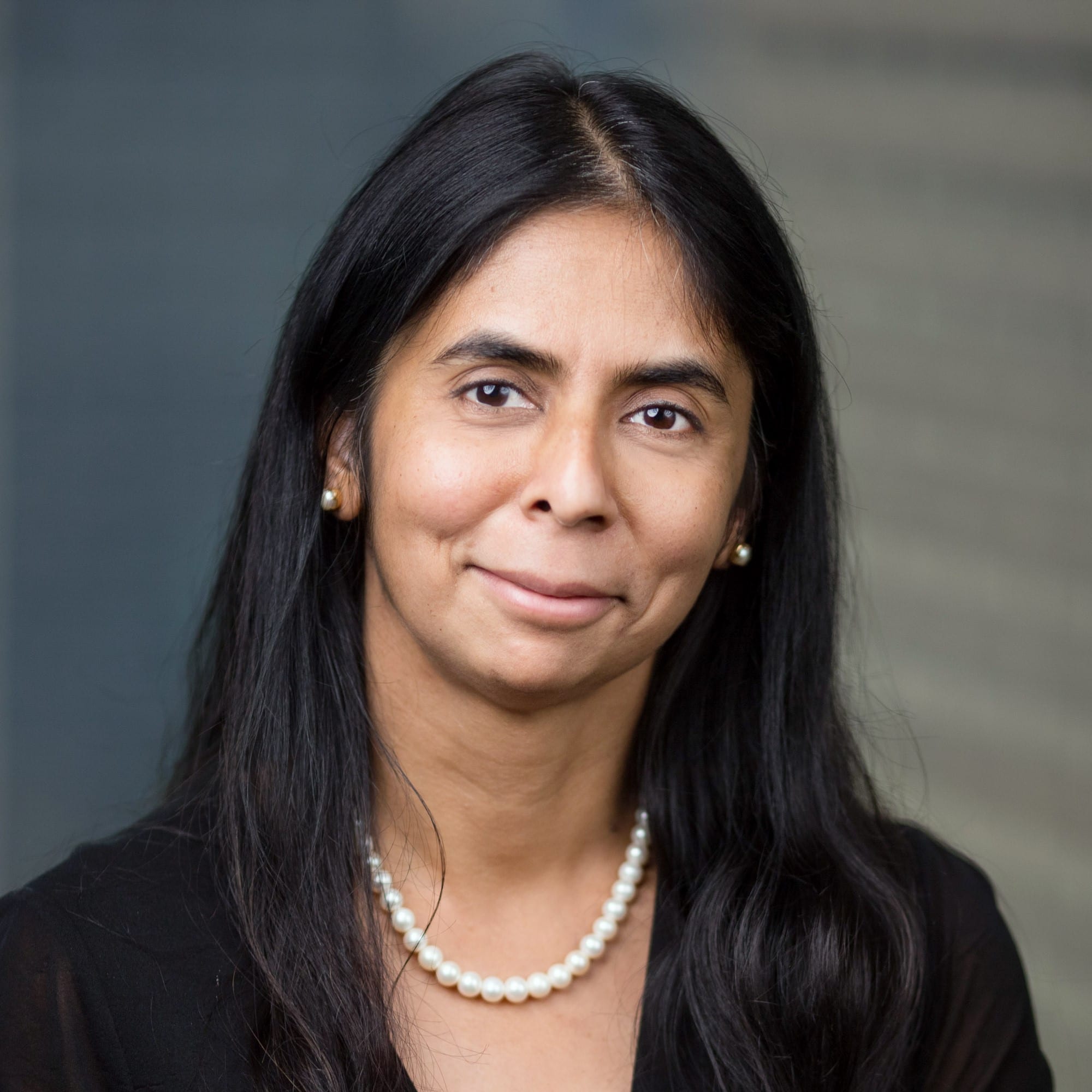 Sapna Srivastava
→ Just a couple days after their Series C haul, Paul Sekhri-led eGenesis has a new CFO in place with Sapna Srivastava. She's previously been chief financial and strategy officer at Abide Therapeutics, which Lundbeck acquired in the spring of 2019 in a $250 million deal. The ex-Morgan Stanley and Goldman Sachs biotech analyst was also chief financial and strategy officer at Intellia Therapeutics. Since its debut three years ago this month, eGenesis — which has been genetically altering pigs for the purpose of organ transplantation in humans — has totaled more than $263 million in funding, with almost half ($125 million) coming in this week's megaround.
→ While you or someone you know have received their mRNA vaccine, Moderna is filling out leadership positions related to other targets, with Jonathan Hoggatt locked in as director of hematology. Hoggatt is a principal faculty member at the Harvard Stem Cell Institute and runs the Hoggatt Lab, which concentrates on tissue regeneration and stem cell biology. He's also a scientific co-founder of Magenta Therapeutics.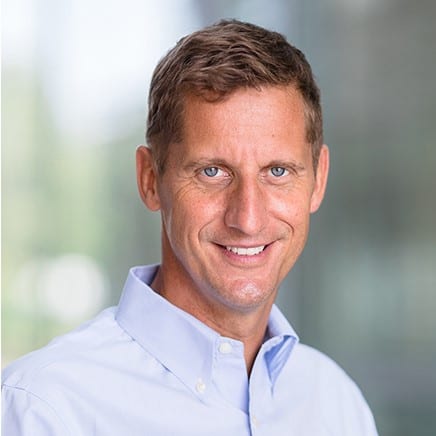 Christophe Bourdon
→ Orphazyme had been basking in the glow of the FDA accepting its NDA a few months earlier for arimoclomol in Niemann-Pick disease type C patients, and now Christophe Bourdon is helming the Danish biotech after Kim Stratton decided to resign Dec. 20. Bourdon takes control at the Copenhagen company after his second stint at Amgen, where he was SVP and GM of the US oncology business. The Sanofi vet was Alexion's SVP of Europe, Middle East, Africa, and Canada (EMEAC) in a two-year stay that was sandwiched in between his time at Amgen.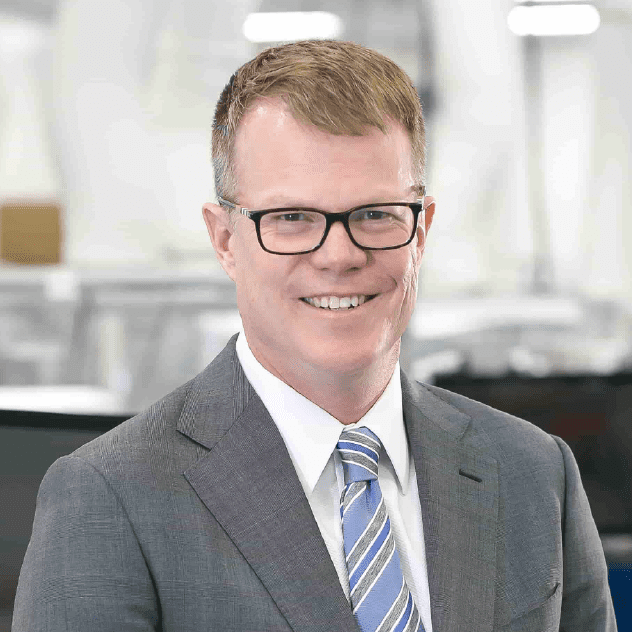 Mark Stenhouse
→ Penciling in a $125 million IPO last month after scoring $130 million in funding back in November, Mark McKenna-led Prometheus Biosciences is handing the role of COO to Mark Stenhouse. He's an AbbVie vet of almost 30 years (1990-2018) who was the pharma giant's VP of US immunology and, before that, VP and GM of the gastroenterology franchise. In all, he spent 10 years with AbbVie in IBD, which is San Diego-based Prometheus' focus. After AbbVie, Stenhouse was GM, screening business at Exact Sciences, leading commercial duties with the colorectal cancer detection test Cologuard.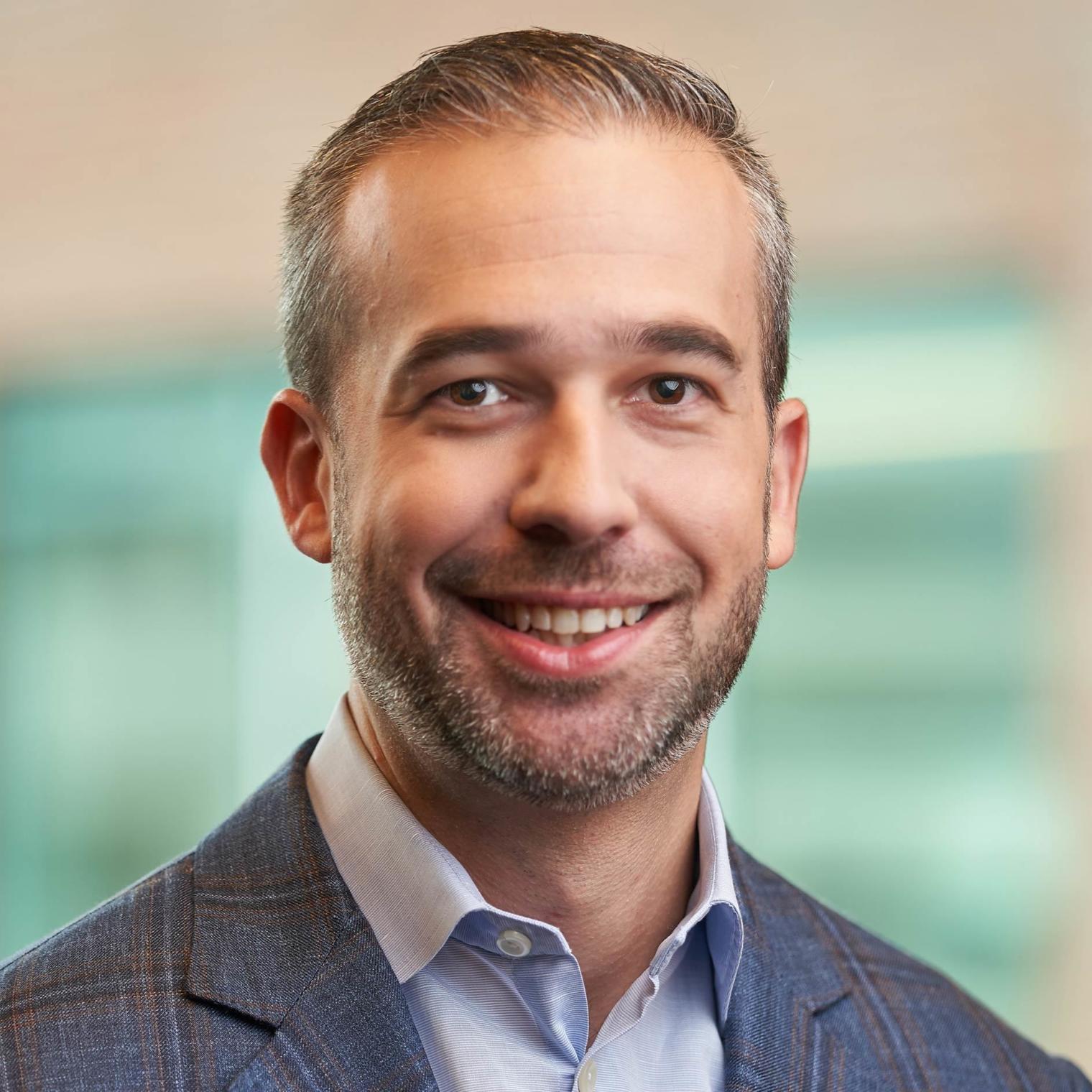 Joel Schneider
→ Solid Bio's clinical hold for its Duchenne muscular dystrophy drug lifted last October, fending off repeated slings and arrows from the FDA. Now Solid has promoted Joel Schneider to COO and Erin Powers Brennan is on board as chief legal officer. Schneider — who was chief technical officer and head of exploratory R&D before settling in his new gig on Tuesday — has spent seven years at Solid overall, while Brennan leaves Covetrus, where she was SVP, general counsel & secretary. Elsewhere at Solid, former GlaxosmithKline and Pfizer regulatory exec Clare Kahn and ex-Takeda COO of R&D Georgia Keresty have been waved in to the Cambridge biotech's board of directors.
→ Simon Cooper has succeeded John Ryan as CMO of Kadmon as Ryan pivots to the new role of executive medical director, clinical and regulatory development. Cooper has certainly made the Big Pharma rounds as a clinical science leader at Roche, a global program director at Novartis, the global project head for immunology and inflammation at Sanofi, and asset strategy director for Skyrizi with AbbVie. After his work with those heavy hitters, Cooper took his first CMO gig with Anokion in 2019 before officially starting at Kadmon on Monday.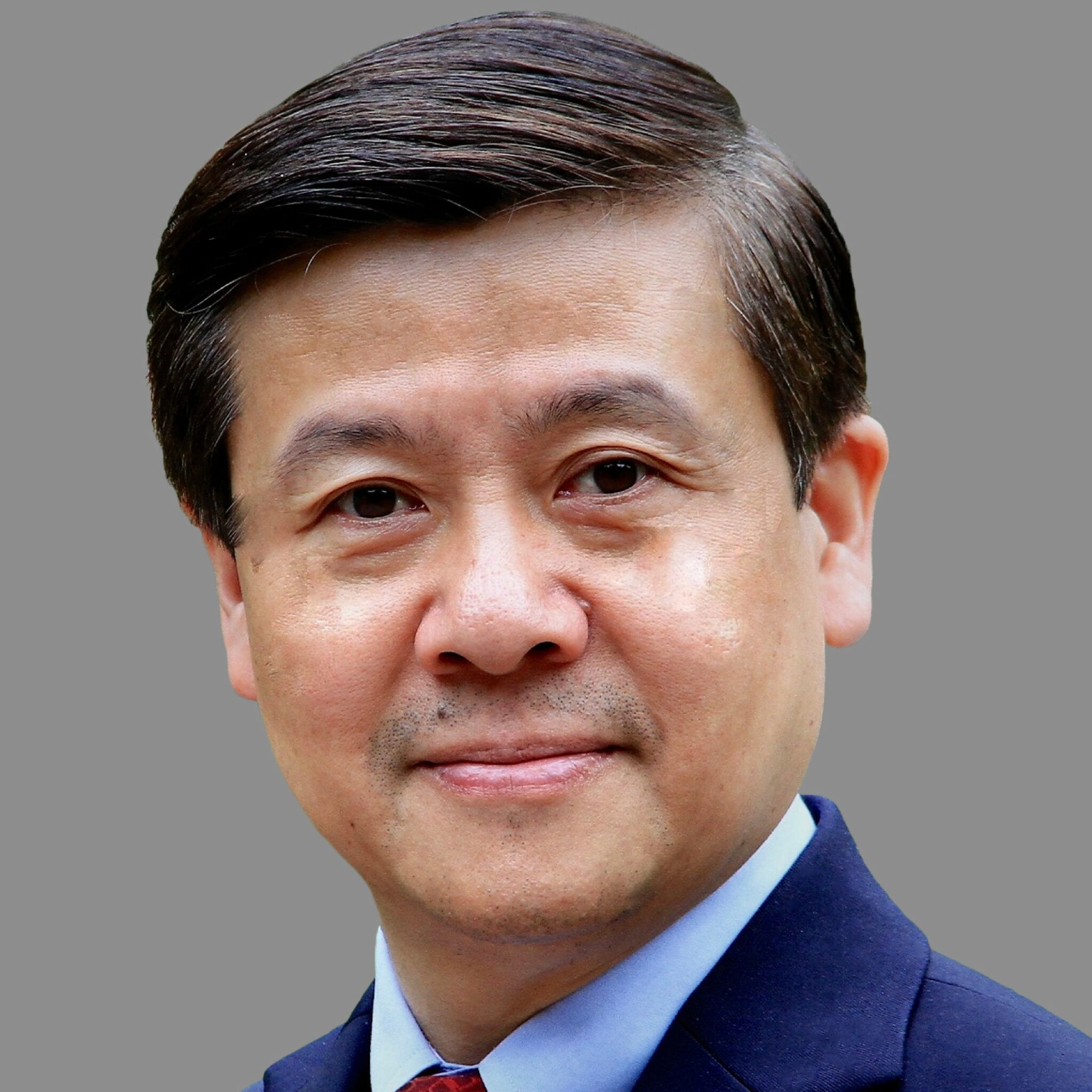 Sean Zhang
→ Beijing-based cancer biotech InnoCare, which racked up $289 million in its Hong Kong IPO in March 2020, has brought on Sean Zhang as CMO, leaving his CEO post at Hengrui Therapeutics. Before getting promoted to the top spot, Zhang was Hengrui's CMO and a board member. He too has hopscotched around Big Pharma most of his career, first as a research scientist in Merck and then as a clinical leader at J&J. He also spent four years in discovery medicine and clinical pharmacology at Bristol Myers Squibb and another three years in clinical development at GlaxoSmithKline.
→ AavantiBio — Bo Cumbo's post-Sarepta gene therapy endeavor — has entrusted the CFO and treasurer duties to Douglas Swirsky several months after taking the tarp off with a meaty $107 million launch round. Swirsky, who had been in a consulting role at AavantiBio since February, helmed Rexahn Pharmaceuticals for two years and has also been president and CEO of GenVec. He also chairs the board of directors at Cellectar Biosciences and NeuroBo Pharmaceuticals.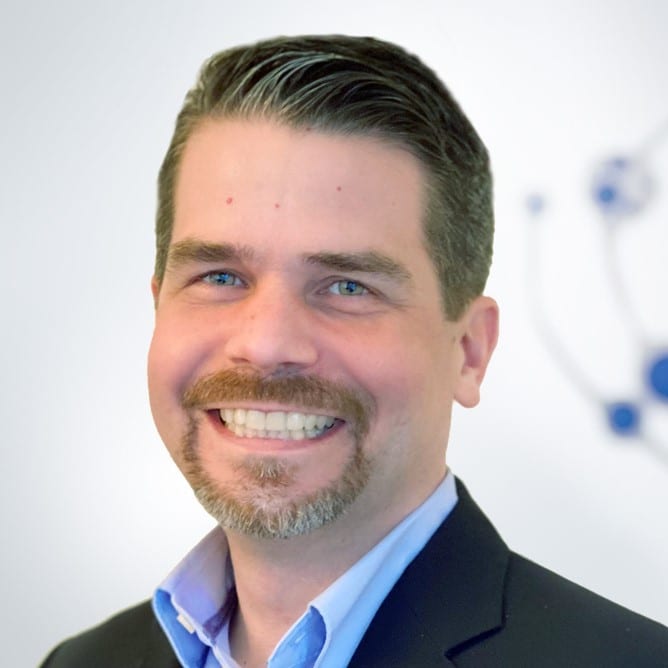 Wildon Farwell
→ With its oligonucleotide therapy pipeline for rare muscle diseases in development, 2020 IPO boom participant Dyne Therapeutics has corralled Wildon Farwell as CMO soon after Ash Dugar was appointed global head of medical affairs. Farwell spent a decade at Biogen, leading the development of oligonucleotide Spinraza and holding numerous posts that culminated in his role as VP, global head of neuromuscular diseases, medical affairs.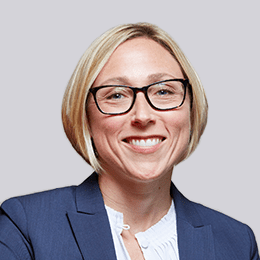 Jessica Stitt
→ Fresh off sparkling data for AMD gene therapy GT005, London-based Gyroscrope Therapeutics has welcomed Jessica Stitt as CFO. Stitt, who's also held finance positions at Alkermes and Theravance, was previously VP of finance and operations at MyoKardia, which Bristol Myers Squibb swooped in to buy for more than $13 billion back in October.
→ New York-based Antibody Radiation-Conjugate (ARC) pharma Actinium appointed two clinical development execs (Avinash Desai and Mary Mei Chen) in a two-week span late last fall, and now Mark Kubik has accepted the role of Actinium's CBO. A former business development director at such biotechs as MacroGenics and Seattle Genetics (now Seagen), Kubik makes the transition to Actinium after a brief stay as CBO at OncoImmune, which Merck bought for $425 million in a deal that was brokered by then-Operation Warp Speed chief Moncef Slaoui.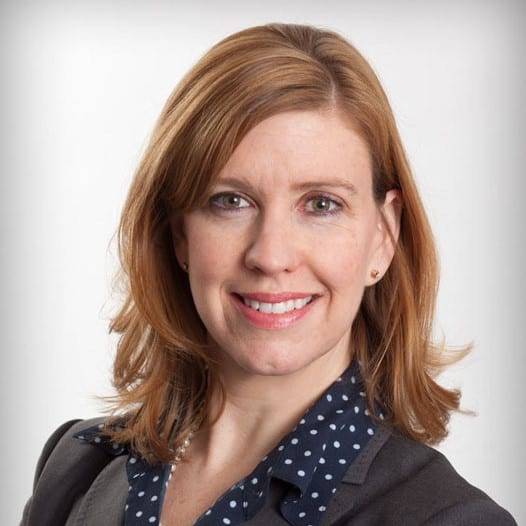 Mary Kay Fenton
→ Longtime Achillion CFO Mary Kay Fenton will take on the same responsibility at Talaris Therapeutics, which landed a $115 million Series B in its quest to help make organ transplantation safer for patients. Fenton was VP of strategic operations at Vertex's cell and genetic therapies unit, and had been Semma's CFO and COO before Vertex bought the company for $950 million in 2019.
→ Six months after Sven Rohmann grabbed hold of the reins as CEO, Swedish cancer biotech Immunicum AB has tapped Jeroen Rovers to be CMO. Rovers hails from DCprime, another dendritic cell therapy outfit which merged with Immunicum toward the end of last year, where he had been CMO since 2018. The ex-CMO at Kiadis and Ceronco Biosciences replaces Peter Suenaert, who sticks with Immunicum as a clinical advisor. Rovers' appointment follows that of Lotta Ferm as interim CFO and comes after Immunicum's orphan drug designation for ilixadencel to treat hepatocellular carcinoma.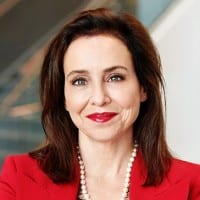 Alison Schecter
→ Flagship-backed Axcella, which has lead drug candidates for NASH and hepatic encephalopathy in its pipeline, has made Alison Schecter president of R&D after completing a year as CMO of Selecta Biosciences. Just before that, Schecter was Sanofi Genzyme's global project head, rare diseases and the global program head for hemophilia at Baxalta. She also brings experience from the Northeast J&J Innovation Center and the Novartis Institutes of Biomedical Research.
→ Schond Greenway is jumping on board as CFO of Cerecor, succeeding Chris Sullivan, who had been in the interim CFO slot for a year and will now become the Maryland pharma's chief accounting officer. Greenway had previously been Mesoblast's VP, investor relations and was also an executive director in investor relations at Halozyme.
→ Striking up a $10 million upfront pact with Sarepta last summer to develop imlifidase as a pre-treatment for DMD and LGMD patients, Hansa Biopharma out of Sweden has given the nod to Magnus Korsgren to be head of R&D. An AstraZeneca and Novartis vet, Korsgren has devoted the last six years to Ferring Pharmaceuticals, more recently as VP, head of translational medicine.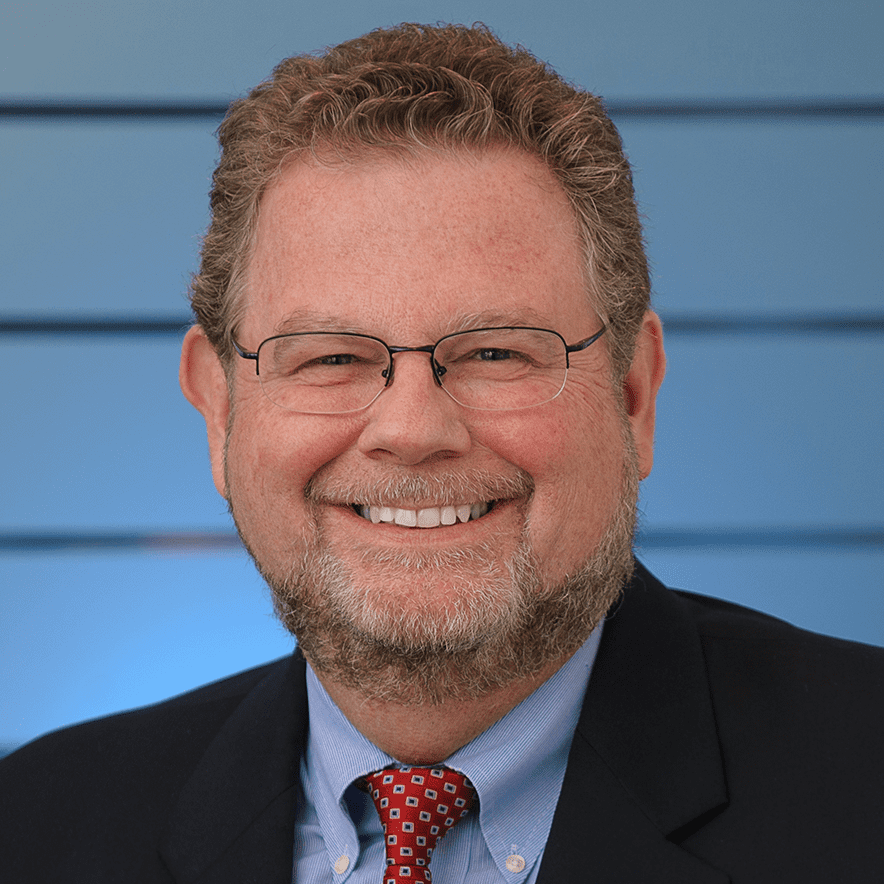 Gerald Cox
→ Ex-Editas Medicine CMO Gerald Cox has been named acting CMO at Gainesville, FL biotech Cyclo Therapeutics, which is working on cyclodextrin-based drugs that target Niemann-Pick disease type C and Alzheimer's. Cox, a longtime staff physician at Boston Children's Hospital, had spent more than 15 years at Genzyme, leaving as VP of rare disease clinical development before his two years at Editas.
→ Gary Sender has retired as CFO of Dublin-based Nabriva Therapeutics, and starting March 12, Daniel Dolan will take his place. The 12-year Shire vet had been Radius Health's VP of financial planning & analysis since 2017. Nabriva got sidetracked with a CRL in June 2020 for its antibiotic Contepo, with manufacturing issues at Nabriva's European CMO site as the main culprit. Nabriva pinned the lack of response to the FDA's concerns on travel restrictions.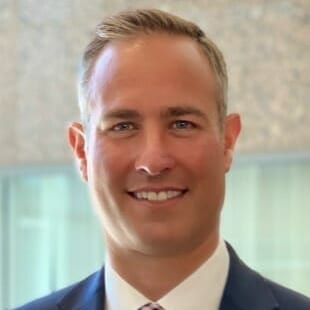 Leonard Paolillo
→ Seattle-based Impel NeuroPharma, with its primary focus on CNS diseases, has a pair of new faces with Leonard Paolillo as chief commercial officer and Gerald Penn as VP, market access & trade. Paolillo makes the leap from Kyowa Kirin's North American affiliate, where he was EVP and CCO, while Penn just held the same title at Esperion that he does at Impel NeuroPharma. The new leadership comes after Impel NeuroPharma brought Amarin alum Rigo Canal into the fold as VP, commercial operations and analytics.
→ British biotech 4D pharma got in on the SPAC action, merging with blank check company Longevity back in October, and in anticipation of breaking through on Nasdaq, the microbiome player has recruited John Beck as CFO. Beck's most recent CFO experience was a two-year run at Ritter Pharmaceuticals from 2018-20. Elsewhere at 4D pharma, ex-Ligand and Sequenom CFO Paul Maier has climbed on to the board as a non-executive director.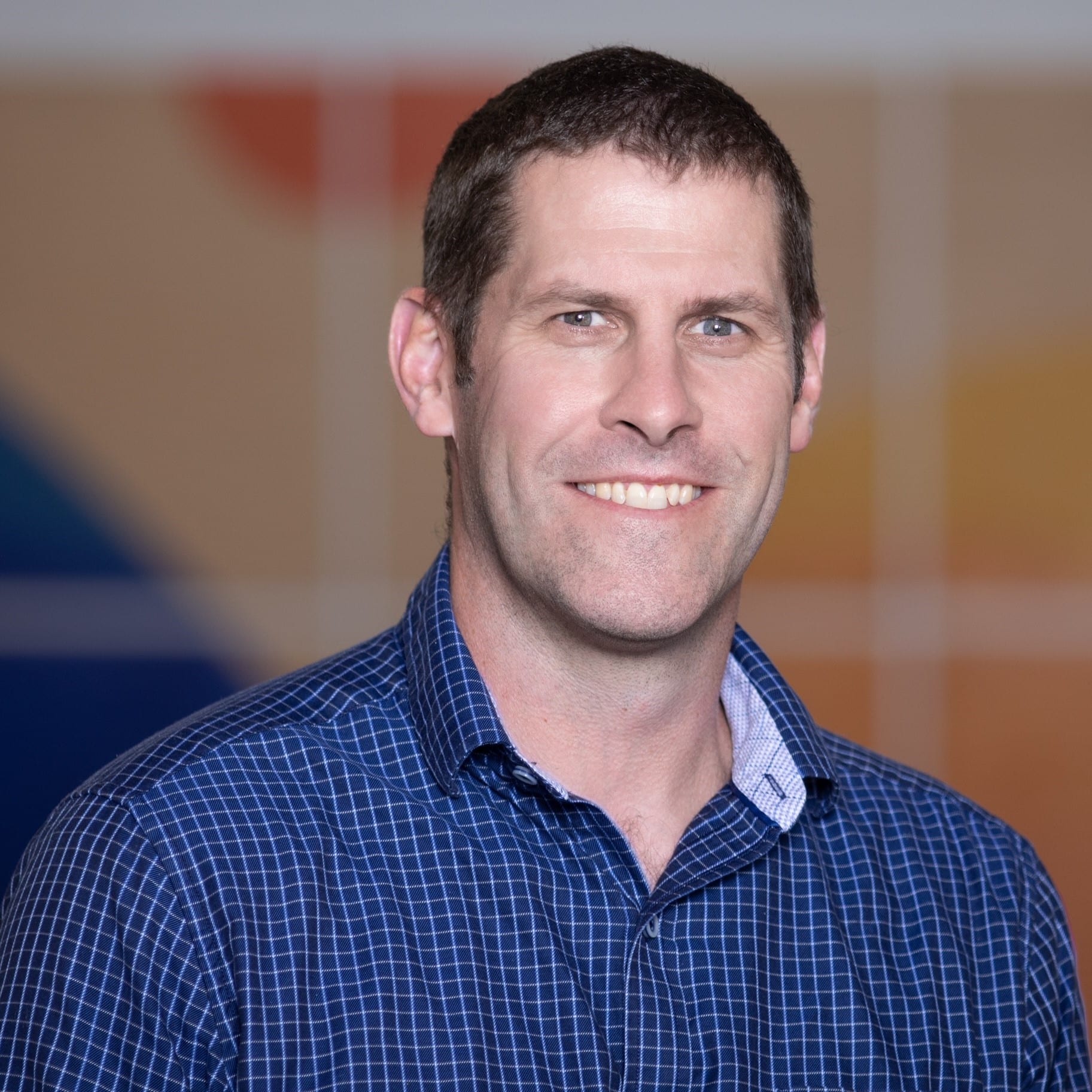 Nicholas Holsman
→ Ireland's Shorla Pharma, which pulled in $8.3 million in a modest Series A in June 2020, has enlisted Nicholas Holsman as chief commercial officer. Before transitioning to the oncology player, Holsman had led commercial operations since the summer of 2019 at Oncopeptides, now helmed by former Tocagen CEO Marty Duvall.
→ With programs in severe inflammatory diseases (ABX464) and hepatocellular carcinoma (ABX196), Paris-based Abivax has selected Sophie Biguenet as CMO, replacing the retiring Jean-Marc Steens. Biguenet's Big Pharma experience traces back to Biogen and Bristol Myers Squibb and she's been AbbVie's medical director and pediatric lead for HCV, RSV and HIV global pediatric clinical development. Biguenet joins Abivax after holding her first CMO post at Swiss biotech Versantis.
→ Ichnos Sciences has recruited Michael D Price as CFO. Price formerly served as VP and CFO of Akcea Therapeutics and held positions at Novleion Therapeutics, Noven Pharmaceuticals and Bentley Pharmaceuticals.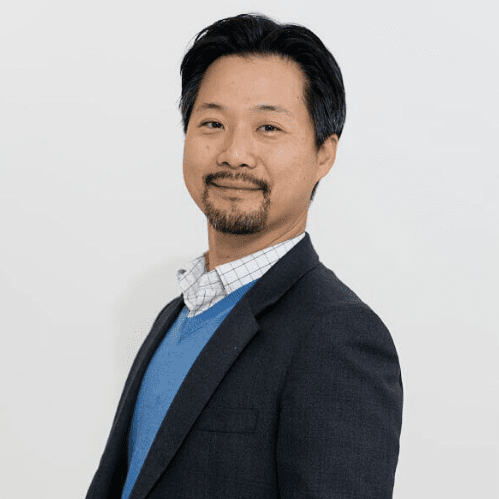 Byung Ha Lee
→ T-cell-focused NeoImmuneTech has promoted Byung Ha Lee to the position of CSO. Lee joined the company in 2016 as principal scientist before being named director of R&D in 2019. Prior to his roles at NeoImmuneTech, Lee was at Samsung Biomedical Research Institute and at Genexine.
→ A familiar face and a new staffer have shored up the C-suite at Bay Area biotech Corcept Therapeutics, with Atabak Mokari as CFO and his predecessor Charles Robb stepping in as CBO. Mokari was previously the CFO for Bellicum, while Robb slides into the CBO position after nine years as Corcept's CFO. Corcept's drug Korlym was approved in 2012 for endogenous Cushing's syndrome.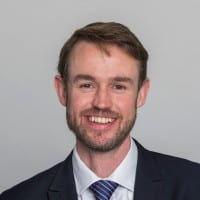 Richard Pye
→ Sensyne Health has named Richard Pye as CFO and executive director. Pye previously served as chief investment officer for the company and hopped aboard from Summit Therapeutics. In addition, the company's interim CFO Michael Norris and Geoff Race are joining the board of directors as non-executive directors. Norris is currently director and CFO of Beckley Psytech, while Race is the co-founder, EVP, CFO and CBO of Minerva Neurosciences.
→ ERS Genomics has appointed Jon Kratochvil as VP for business development & licensing for North America. Kratochvil hops aboard from MillliporeSigma, where he was director of business development and licensing. His other roles include stints at Washington University and Abbott Laboratories.
→ eTheRNA has reeled in David Ricketts as consultant director of business development for manufacturing services. Ricketts comes aboard with experience as CEO of PharmaDiagnostics and Link Technologies.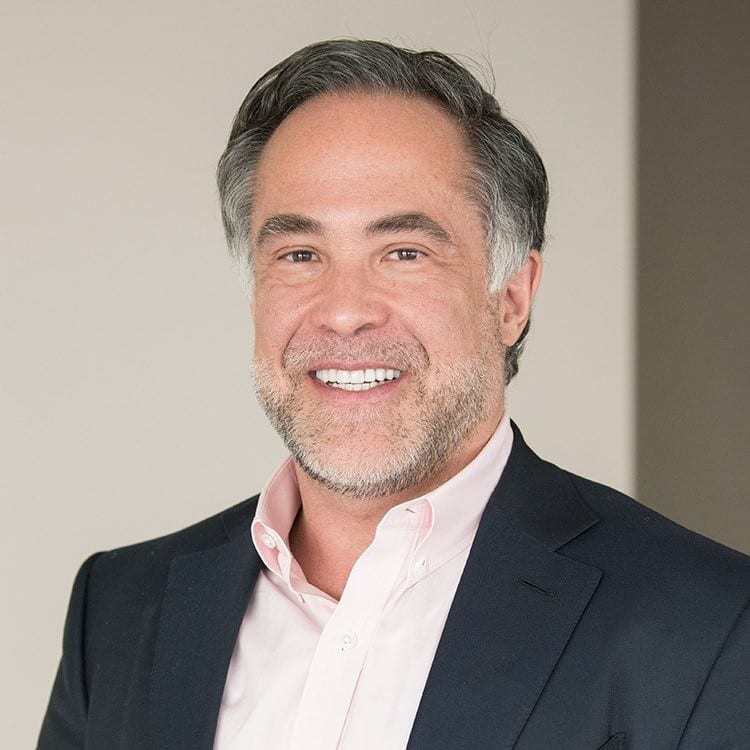 Martin Chavez
→ Martin Chavez has been elected chairman of the board at Chris Gibson-helmed Recursion, the Salt Lake City drug developer that raised a hefty $239 million Series D last September and is partnering with Bayer on fibrotic diseases. Chavez, a member of Recursion's board for almost a year, was with Goldman Sachs from 2005-20 in a number of capacities such as chief information officer, CFO and global co-head of the Securities Division.
→ Plant-based tech company Calyxt has pulled Yves Ribeill as executive chair of the board of directors as the company initiates a search for a new CEO to succeed exiting Jim Blome, who is pursuing other opportunities. Ribeill has served on the board of directors for Calyxt since July 2018 and for a time served as the company's interim CEO from August 2018 to October 2018. Ribeill is the CEO of Ribogenics and a founder and former CEO of Scynexis. Prior to these roles, he served at Rhône-Poulenc and Aventis in France and the UK.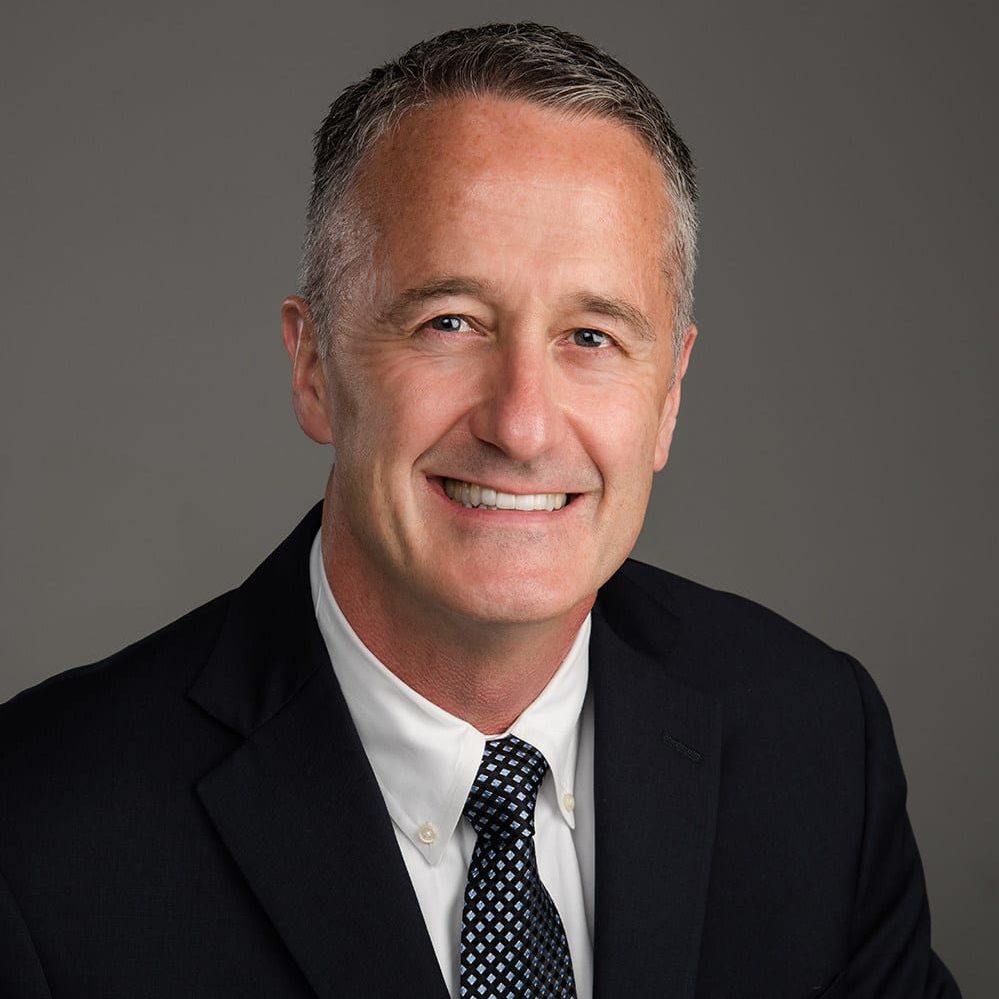 Donnie McGrath
→ Along with this week's news of Artizan Biosciences' $11 million Series A-2 round and a partnership with Biohaven, New Haven, CT-based Artizan Biosciences is also adding Donnie McGrath and Seth Rudnick to the board of directors. A Bristol Myers Squibb alum, McGrath is Biohaven's chief of corporate strategy and business development, and ex-Canaan partner Rudnick was chairman and CEO of CytoTherapeutics.
→ Robert Gagnon has joined the board of directors at Israeli oncology outfit Purple Biotech. The Biogen alum has been Verastem's chief business and financial officer since 2018.
June Bray
→ BioXcel has reserved a seat for Allergan vet June Bray on its board of directors. Bray, who's served as Allergan's SVP, global regulatory affairs and medical writing, has also been a regulatory exec at Organon.
→ Redwood City, California-based AmMax Bio has enlisted John Varian for its board of directors as an independent board member. Varian joins with experience from his time as CEO and director of XOMA. Prior to XOMA, Varian was COO of Aryx Pharmaceuticals and CFO of Anergen, Genset and Neurex. Varian also sits on the board of Stellas Life Sciences.
→ Gastroenterology company 9 Meters Biopharma has reeled in Michael Rice to its board of directors. Rice is the co-founder and president of LifeSci Advisors and the co-founder of LifeSci Capital. Rice's other stints include roles at Canaccord Adams, ThinkEquity, Bank of America and JPMorgan/Hambrecht & Quist.