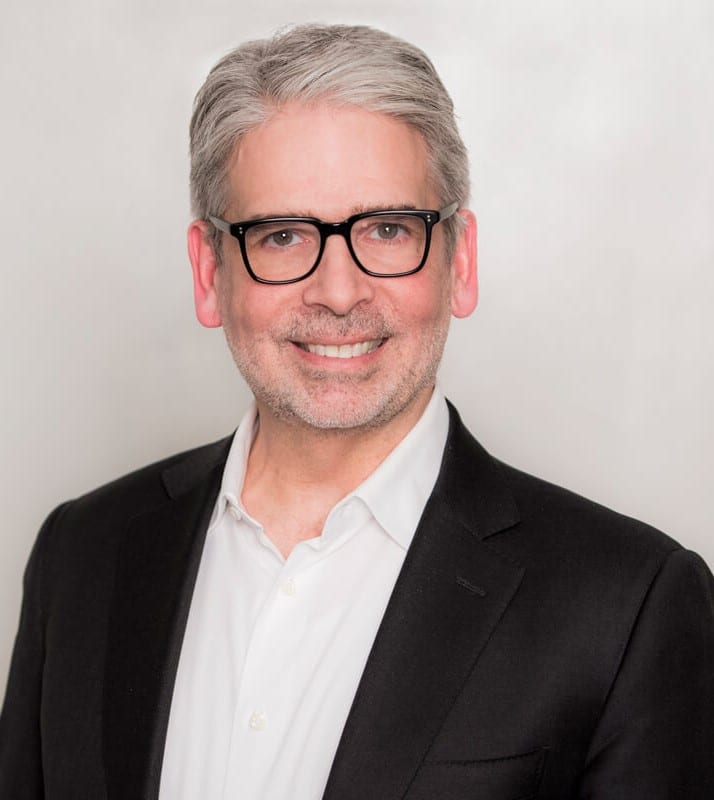 Mark Mallon
→ Mark Mallon steps aside at Ironwood on March 12 after close to two years at the helm, and he already has a new change of scenery squared away. Beginning April 19, Mallon takes charge as CEO of cancer-focused genetic test maker NeoGenomics out of Fort Myers, FL while his predecessor, Douglas VanOort, is retiring after 12 years as NeoGenomics' chairman and CEO.
It's a fresh start for Mallon after what will amount to a tumultuous 23 months as Ironwood's chief executive. Last year was marked by trial failures that spelled double trouble, leaving the Ironwood cupboard bare: first, a Linzess reformulation for irritable bowel syndrome with diarrhea (IBS-D) in May, and then the drug IW-3718 for persistent acid reflux in September. After IW-3718's discontinuation, Ironwood chopped its staff by 35%. On Feb. 8, Mallon announced his departure at Ironwood, with president Tom McCourt getting bumped up to interim CEO.
Before taking on the CEO job, Mallon held a series of roles over 24 years at AstraZeneca, including EVP of global product and portfolio strategy.
→ Not only did Insilico announce its intent to push their first drug candidate into the IND stage on Wednesday, Alex Zhavoronkov has also lined up a new CSO to aid in the effort with GSK alum Feng Ren climbing on board. Ren was with GSK for more than 11 years from 2007-18, taking on a number of chemistry posts until he was selected as head of chemistry and director of Neurodegeneration DPU, the pharma giant's neurosciences R&D unit. Ren heads to Insilico after his tenure at Chinese CRO Medicilon as SVP, head of chemistry & biology. Zhavoronkov stayed mum on specifics for the program when he spoke with our Max Gelman, but he did indicate that it would focus on idiopathic pulmonary fibrosis.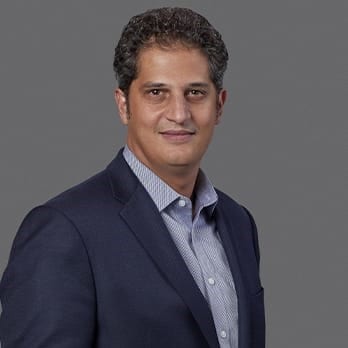 Tahamtan Ahmadi
→ J&J partner Genmab — which scored a breakthrough therapy designation with the pharma giant almost a year ago at this time with bispecific JNJ-6372 for metastatic NSCLC — has promoted Tahamtan Ahmadi to CMO, head of experimental medicines, a brand new position at the Danish biotech. Ahmadi brought J&J experience of his own before his arrival at Genmab in 2017 as head of oncology, spending five years at Janssen in several roles, notably VP, head of experimental medicine and early development oncology. Genmab reported a setback in November, scrapping their program for the ADC enapotamab vedotin after the data yielded nothing to write home about.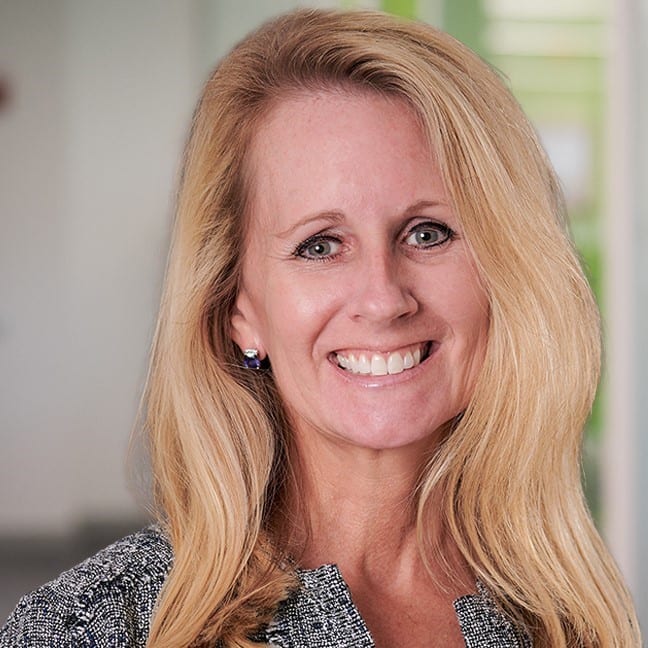 Cynthia Pussinen
→ Spark Therapeutics is continuing its hiring spree since Roche's $4.3 billion takeover, appointing Pfizer vet Cynthia Pussinen chief technology officer. Pussinen, who held such titles as global head of supply chain logistics and head of strategic portfolio management during her 18 years with Pfizer, will lead Spark's manufacturing and technical operations for Luxturna. She most recently was Honeywell's global VP and general manager, life sciences and specialty chemicals. In addition to Pussinen as CTO, Spark has brought in a new CMO, head of business development and chief strategy officer in the last year.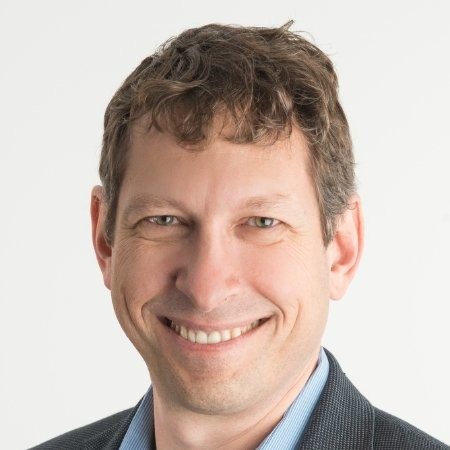 Tal Zaks
→ Included in Moderna's annual report yesterday was a bit of a curveball: Tal Zaks is walking away as CMO in September. Whatever Zaks does next, he is sure to be a hot commodity after being a key cog in Moderna's finest hour to date as the biotech produces more of its Covid-19 mRNA vaccine, an impressive achievement considering they had no other products on the market before the vaccine's authorization in December. Zaks joined Stéphane Bancel's team in March 2015 after leading Sanofi's oncology division. This is the second high-profile piece of leadership news at Moderna in 2021 after Corinne Le Goff, the ex-president of Amgen's US business organization, jumped on board as chief commercial officer Jan. 19. Our Jason Mast has more perspective here.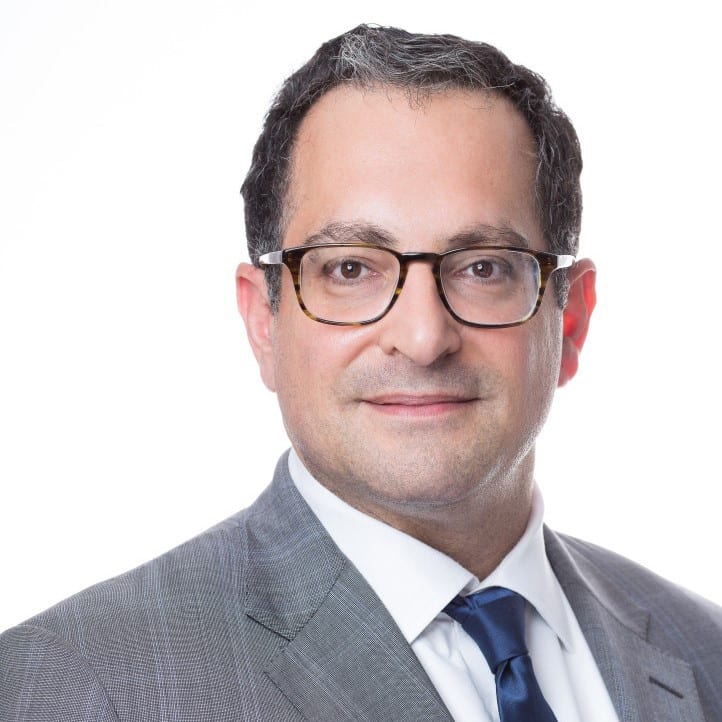 Brian Silver
→ Running alongside Freeline's appointment of new president and COO Michael Parini was the news that CFO Brian Silver was on his way out to pursue another opportunity, an opportunity that came to light this week as the CSO of Harvard spinout TScan starting May 2. Co-founded by Longwood's Christoph Westphal, TScan joined forces last spring with the Novartis Institutes for BioMedical Research in a $30 million deal to develop a TCR immuno-oncology program, and then pulled in a $100 series C round a month ago.
Silver, who spent 15 years at Morgan Stanley and will remain at Freeline as finance chief and head of corporate development until April 30, was partner and head of biotechnology at Perella Weinberg Partners before jumping to Freeline in 2018.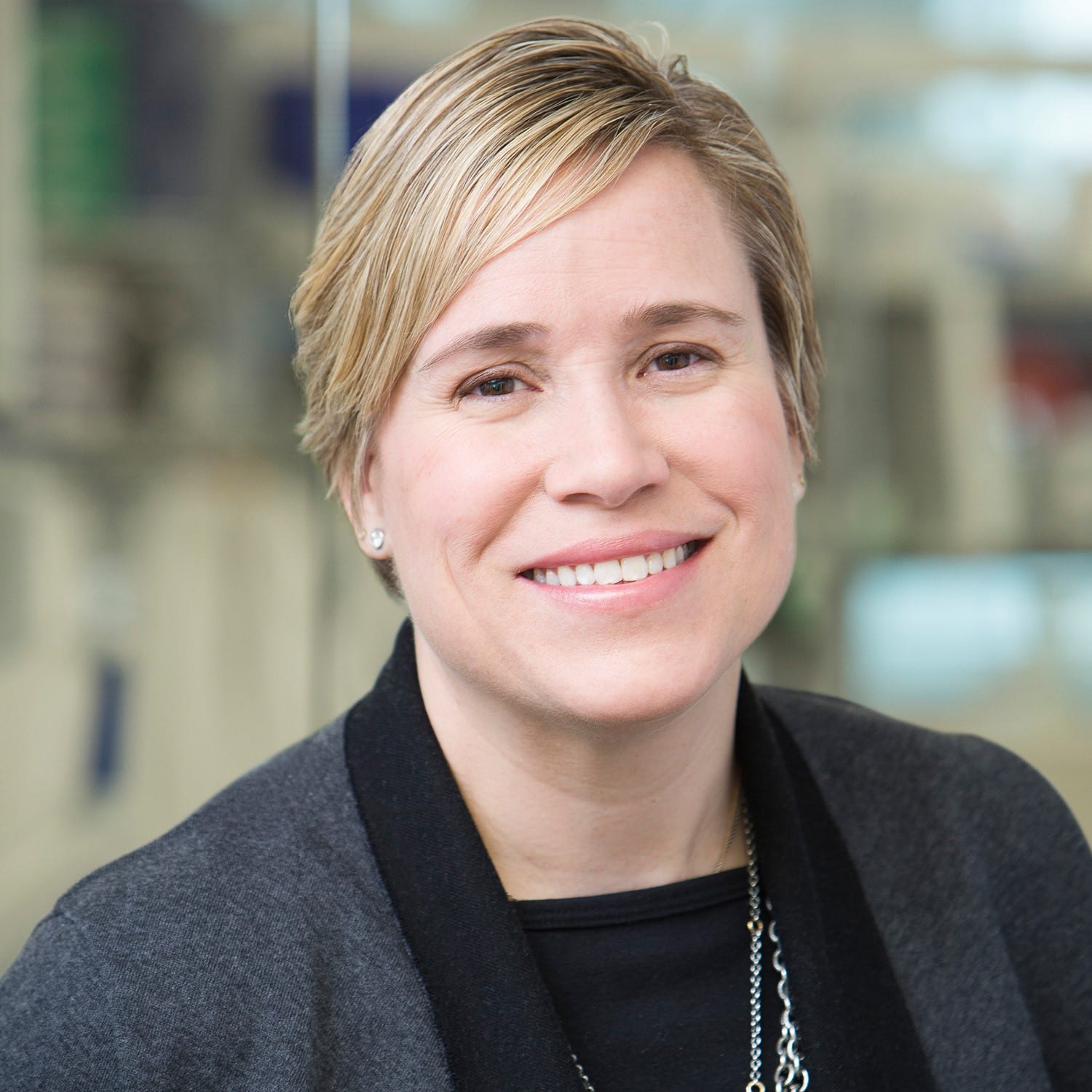 Deborah Geraghty
→ A week after taking on a board appointment at Evelo Biosciences, John Hohneker has officially announced his retirement at Anokion as Deborah Geraghty gets promoted to president and CEO. Hohneker, who has Big Pharma ties with posts at Novartis and GSK, took the helm at the Swiss biotech in January 2018 after two and a half years as an R&D exec with Forma Therapeutics. Geraghty kicked off her Anokion career as CBO in 2018, then became COO before taking command of the top spot. She's also been an exec with Cydan, Dimension Therapeutics and Kanyos Bio.
Additionally, Raj Manchanda has earned a promotion of his own at Anokion, moving his way up to chief development officer. Manchanda, whose recent stops include Frequency Therapeutics and Biogen, had previously served as Anokion's chief technical operations officer.
→ Former CIA director John Brennan and 2004 Democratic presidential candidate Gen. Wesley Clark now comprise half of the board of directors at ImmunityBio, along with Christobel Selecky and ImmunityBio's chairman and CEO, Patrick Soon-Shiong. ImmunityBio merged with natural killer player NantKwest at the tail end of 2020 as Soon-Shiong's "cancer moonshot" has fizzled after substantial hype.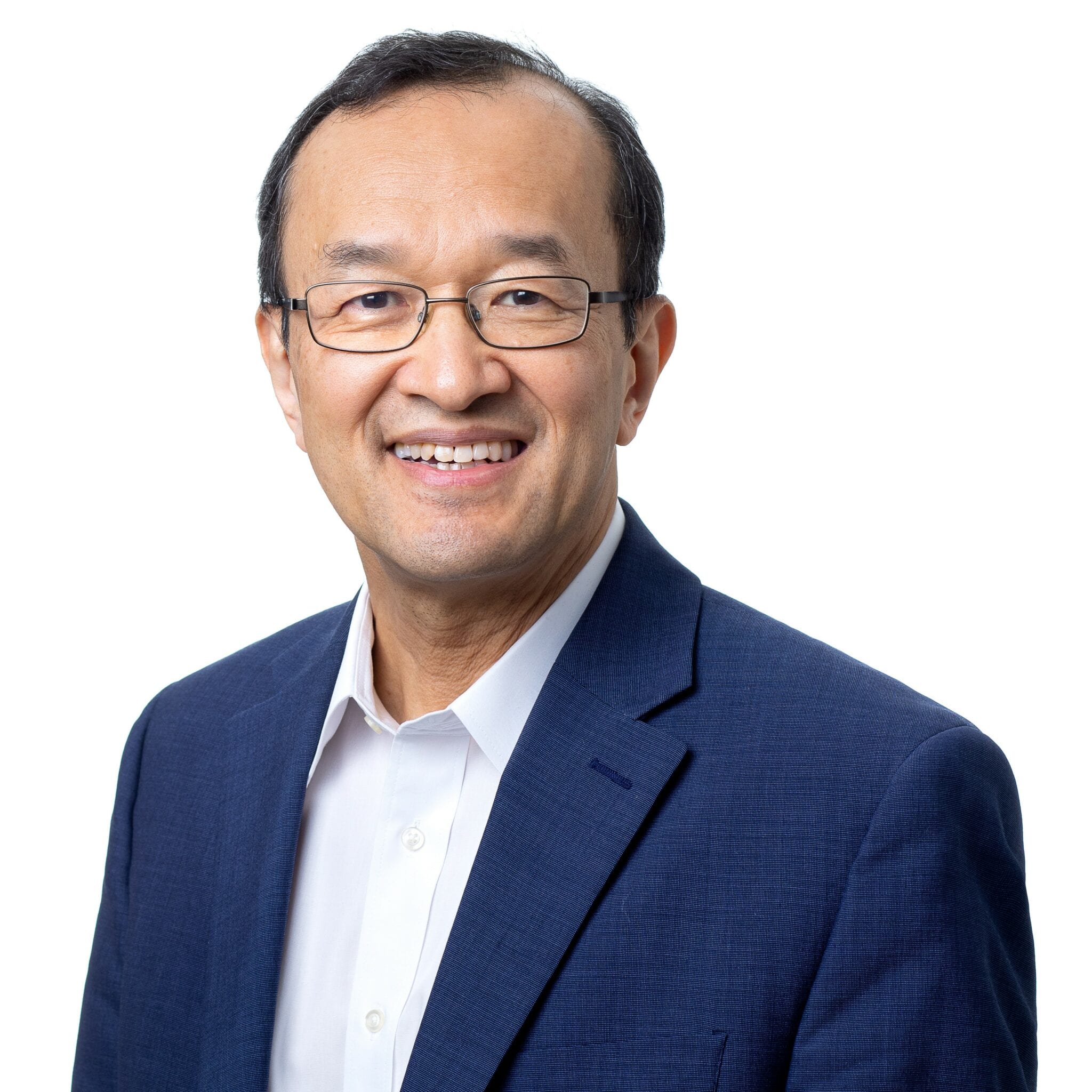 Ken Takeshita
→ Daiichi Sankyo has landed former Kite exec Ken Takeshita as head of R&D at a moment when the Japanese pharma is touting more successes with Enhertu and adding a sixth ADC to their collection. Takeshita succeeds Junichi Koga on April 1 after Frank Neumann stepped into the role Takeshita occupied since December 2019. Takeshita had a dozen-year tenure as an R&D exec at Celgene, then followed that up with a two-year run as Sorrento's SVP of clinical R&D before heading to Kite. Daiichi Sankyo and partner AstraZeneca notched its second approval from the FDA for Enhertu in January, this time in gastric cancer.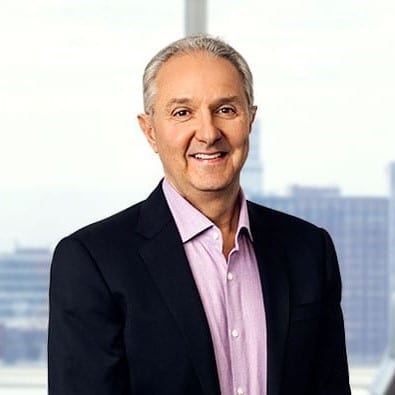 Stephen Squinto
→ Alexion co-founder and OrbiMed executive partner Stephen Squinto has resigned from the board of directors and from his post as interim head of R&D at Passage Bio. Squinto co-founded Passage Bio with Jim Wilson and Tachi Yamada, and he was interim CEO at the Philadelphia-based gene therapy startup until last January when Bruce Goldsmith took over. Passage's IND for PBGM01 to treat GM1 gangliosidosis in infants got waved through by the FDA after the agency delayed the program in August. In the past year, Squinto has been named chairman of Genenta and vice chairman of bioAffinity Technologies.
With space available, Maxine Gowen has therefore signed on as a board member at Passage. Gowen, the CEO of Tamuro Bio since July 2019, also helmed Trevena from 2007-18.
→ Keeping with the Alexion theme, Markus Peters has taken on the top spot as CEO of New York-based Aevitas Therapeutics, a subsidiary of Lindsay Rosenwald-led Fortress Biotech. As head of global marketing, nephrology & transplant at Alexion, Peters was front and center in the launch of Soliris for atypical hemolytic uremic syndrome. He comes to Aevitas after serving as COO of Gemini Therapeutics and he has been chief commercial officer for a short time at Agilis Biotherapeutics.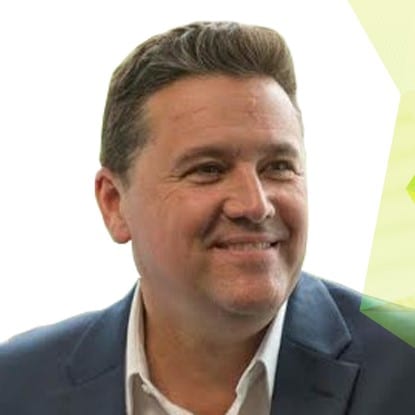 Jerry Cacia
→ Jerry Cacia leaves Genentech and Roche behind after 32 years in a number of roles related to technical development, manufacturing, and quality control to join South San Francisco gene editing player Graphite Bio as chief technical officer. Cacia had led global technical development at Roche before signing on with Versant-backed Graphite Bio, which debuted with a $45 million launch round last September to fight sickle cell disease.
→ Maryland-based GlycoMimetics has promoted Eric Feldman to SVP and CMO. Feldman succeeds Helen Thackray — who served as SVP, clinical development and CMO — who has left the company to pursue another opportunity. Feldman previously served as VP, global clinical development. Prior to joining the company in 2019, Feldman was CMO at Amphivena Therapeutics. Prior to that he was at Seattle Genetics.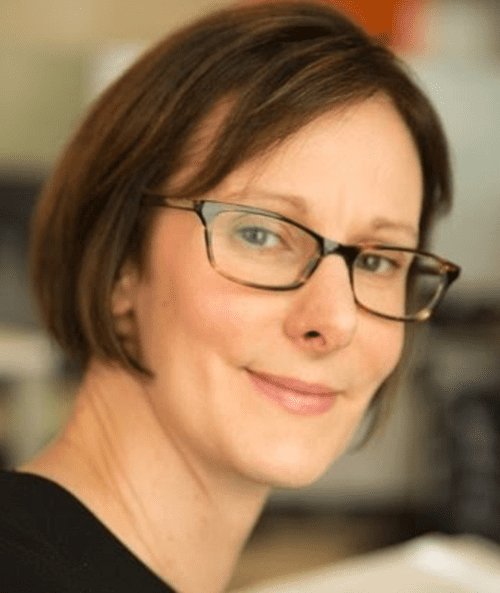 Sharon Townson
→ Monte Rosa has methodically pulled together their executive team in the months since its $96 million Series B round, and this week is no different with Sharon Townson getting promoted to chief technology officer. Townson first came to Markus Warmuth's Boston biotech back in July as VP, biomolecular sciences from a brief stay at Kymera as executive director and head of platform biology. Elsewhere at Monte Rosa, BridgeBio's COO in residence Christine Siu has claimed a spot on the board of directors, and Nir London of the Weizmann Institute of Science in Israel is now on the scientific advisory board.
→ The hits just keep on coming at Intercept. According to an SEC filing, CMO Jason Campagna has followed ex-CEO Mark Pruzanski out the door and will exit stage left at Intercept on March 5. The New York biotech has absorbed a huge body blow from the FDA's rejection of Ocaliva in the unforgiving NASH field, which has provided the backdrop for Pruzanski and Campagna to bolt — while 170 other staffers were on the chopping block as well. The limping biotech has nonetheless named Mesoblast COO Dagmar Rosa-Bjorkeson to its board of directors this week, effective April 1. The longtime Novartis vet, who had executive stints at Mallinckrodt and Baxalta, joined Mesoblast last summer.
→ Jeff Aronin and his crew at Paragon Biosciences have a new CMO, zeroing in on AbbVie vet Jordan Dubow for the position at the Chicago incubator. Dubow was clinical lead for levodopa/carbidopa while he was at AbbVie, and after his time at the pharma giant he would serve as CMO at Marathon Pharmaceuticals and, more recently, Avadel Pharmaceuticals.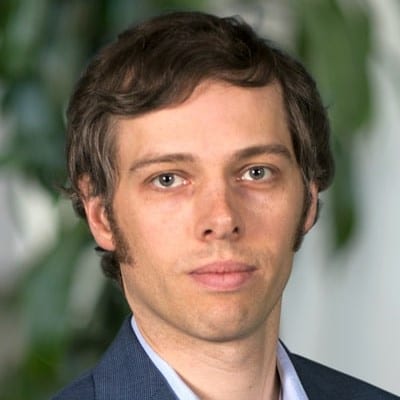 Christopher DeRespino
→ With plans in the works to build an $80 million gene therapy plant in the Research Triangle area, Adverum has tapped Big Pharma vet Christopher DeRespino as CBO. DeRespino hails from Amgen, where he spent eight years and was recently their executive director of business development. From 2008-13, he was Pfizer's director of business development evaluation and strategy.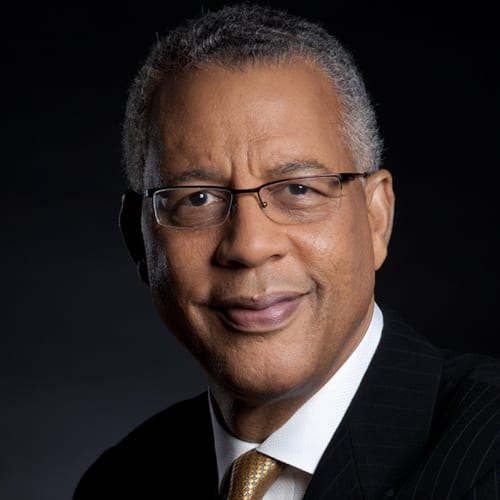 Reed Tuckson
Additionally, Adverum has elected Reed Tuckson to the board of directors. Tuckson was EVP and chief of medical affairs and SVP of clinical affairs during his 13-year tenure at UnitedHealth Group.
→ Chicagoland biotech Clarus Therapeutics, maker of testosterone replacement therapy Jatenzo, has recruited Ric Peterson as CFO. This isn't Peterson's first rodeo in this capacity, as he's also filled the CFO role at Sienna Biopharmaceuticals, Dermavant and Novan, and was most recently CFO at Botanix Pharmaceuticals. Meanwhile the man who Peterson replaces, Steve Bourne, is sliding into the role of chief administrative officer after 17 years as CFO at Clarus.
→ Focused on developing off-the-shelf CAR-T therapies, St. Louis biotech Wugen has enlisted Jan Davidson as CMO. Davidson hails from MacroGenics, where since May 2016 the NIH alum had been senior director for clinical research.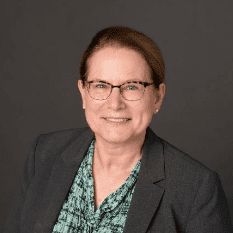 Louisa Daniels
→ Pfizer alum Louisa Daniels has jumped over to Chris Gibson's team at Recursion — which is partnering with Bayer on fibrotic diseases — as chief legal officer and general counsel. Daniels lands at Recursion after nearly 13 years as the pharma giant's VP and assistant general counsel from April 2008 to January 2021. From May 2016 until her departure, she was Pfizer's chief counsel of global product development.
→ It hasn't been a great big bed of roses at DBV Technologies after the FDA swatted away its second peanut patch application and a subsequent thinning of the herd that cost more than 200 jobs. The French biotech has thus selected Michele Robertson as chief legal officer to help get its regulatory house in order. Robertson, an ex-Merck attorney, has spent the last five years at Mallinckrodt in a series of roles, most recently general counsel, commercial operations and chief compliance officer.
→ PYC Therapeutics has pulled in Glenn Noronha as chief development officer. Most recently at BridgeBio, Noronha served as CSO for the ophthalmology companies Fortify Therapeutics and Retinagenix Therapeutics. Prior to that, he was CSO of Clearside Biomedical and had gigs at Sucampo Pharma Americas, JW Theriac Pharmaceuticals, Alcon and TargeGen.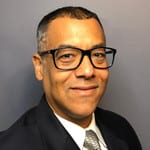 Javier Rodriguez
→ Javier Rodriguez has leaped to BioXcel as chief legal officer and corporate secretary. Rodriguez was general counsel at Reckitt Benckiser until it spun off Indivior, where he then became chief legal officer from 2014-20. BioXcel met its primary and secondary endpoints last month in a Phase Ib/II trial for agitation in dementia and Alzheimer's disease with its drug BXCL501.
→ Liège, Belgium-based Hyloris Pharmaceuticals has reeled in Thomas Jacobsen as chief business development officer, following the retirement of Ed Maloney. Jacobsen co-founded Alter Pharma and has previously served at Docpharma and Alternova.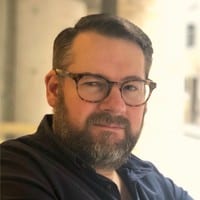 Alan Holmes
→ Engitix has added two new faces to its leadership team: Alan Holmes as senior director, fibrosis and John Prime as director, computational biology. Holmes hops aboard from UCB, where he served as director, drug target identification. Prior to that, he was director within GSK's pulmonary vascular injury and fibrosis DPU. Meanwhile, Prime joins from Horizon Discovery and has held stints at MedImmune and KuDOS Pharmaceuticals.
→ Emergex Vaccines has snagged Robin Cohen as business development director and Susi Osborne as manufacturing director. Cohen comes along from J&J subsidiary Janssen-Cilag. On the other hand, Osborne joins the company from ADC Biotechnology and has previous experience at Ipsen, GSK and Novartis.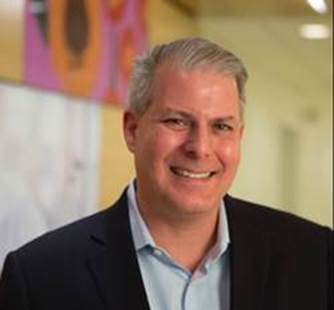 Adam Dinerman
→ Aro Biotherapeutics has bagged Adam Dinerman as executive director, head of chemistry, manufacturing and controls (CMC) and Zhonghao (John) Liu as VP, biology. Dinerman joins with experience from his times at J&J, Janssen R&D and Genzyme. Meanwhile, Liu brings to the table experience from NGM Biopharmaceuticals and Metabolex.
→ Panthera Biopartners has named Matt Cooper as general manager, oncology. Cooper comes from a background running gigs at DATA-CAN, the National Cancer Research Network, and the NIHR Clinical Research Network.
→ Global health research network TriNetX has made a slew of appointments to its board of directors. These changes coincide with the acquisition of a majority stake in the company by The Carlyle Group in October. Most notably, the company has snagged a big fish in the form of former Pfizer CEO Ian Read as chairman. In addition to Read, the company has brought on Steve Wise, Joe Bress and Ashley Evans.
Wise is a managing director and global head of healthcare at The Carlyle Group, while Bress is a managing director on the US buyout team. Both are based in New York.
Evans is a managing director in Carlyle's Technology, Media and Telecom group based in Menlo Park.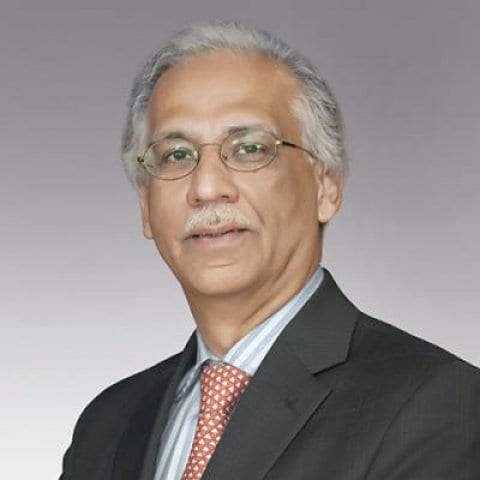 Kapil Dhingra
→ Versant-backed Dutch biotech Lava Therapeutics has named Kapil Dhingra chairman of the board. Dhingra, the ex-VP and head of oncology clinical development at Roche, is a board member at Replimune, Five Prime, Autolus Therapeutics and Median Technologies.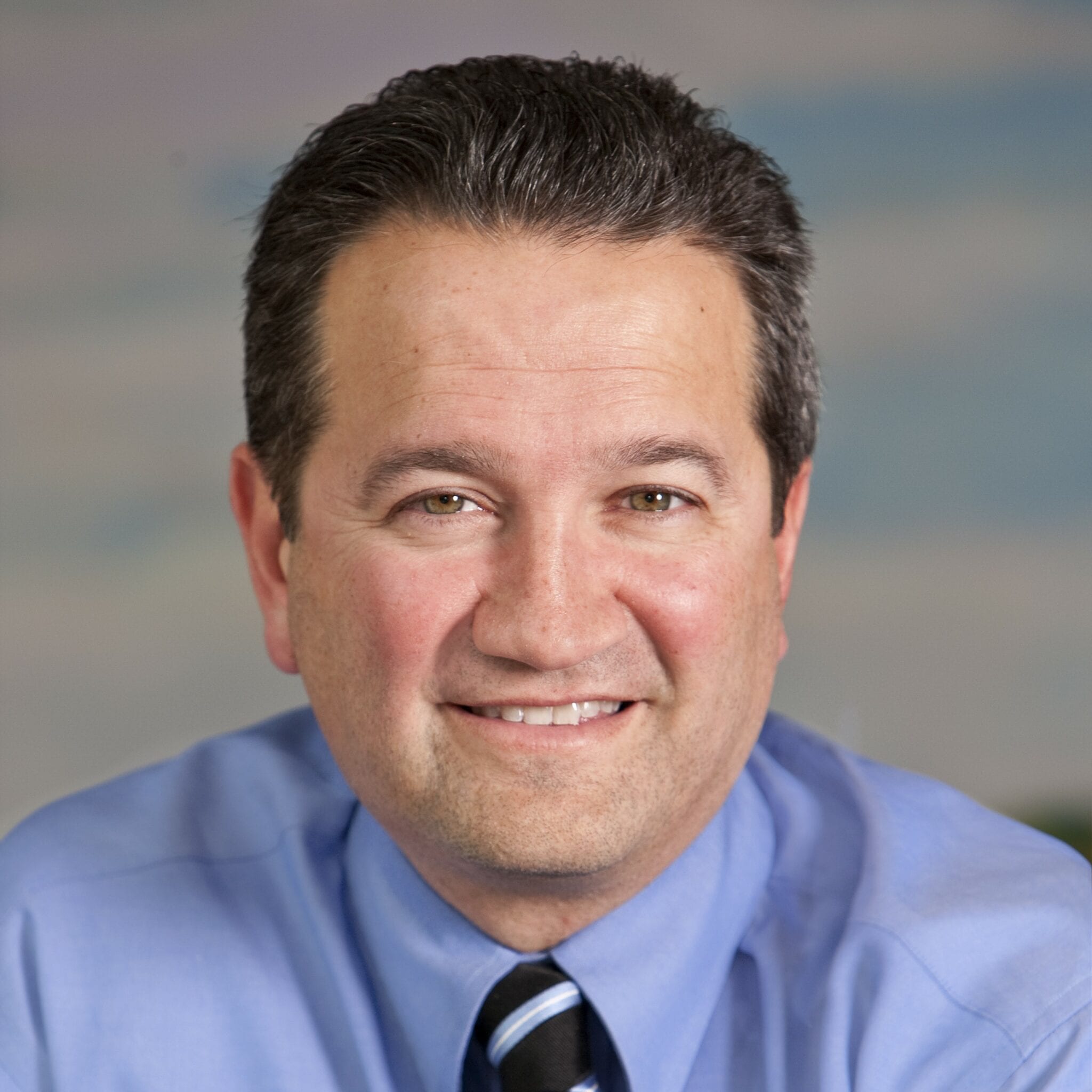 James Sapirstein
→ Based in Palm Beach County, FL and focused on gastrointestinal diseases, AzurRx BioPharma has tacked on another title for president and CEO James Sapirstein: chairman of the board. Sapirstein, the ex-ContraVir CEO who has helmed AzurRx since October 2019, succeeds Edward Borkowski as chairman, while Borkowski will stay as lead independent director.
→ Muna Bhanji has signed on to the board of directors at Cytokinetics, reduced to being a one-man band with omecamtiv after weak-sauce results caused Amgen to dissolve their 14-year partnership in November. Bhanji devoted more than 30 years to Merck, most recently serving as the pharma giant's SVP, global market access and policy.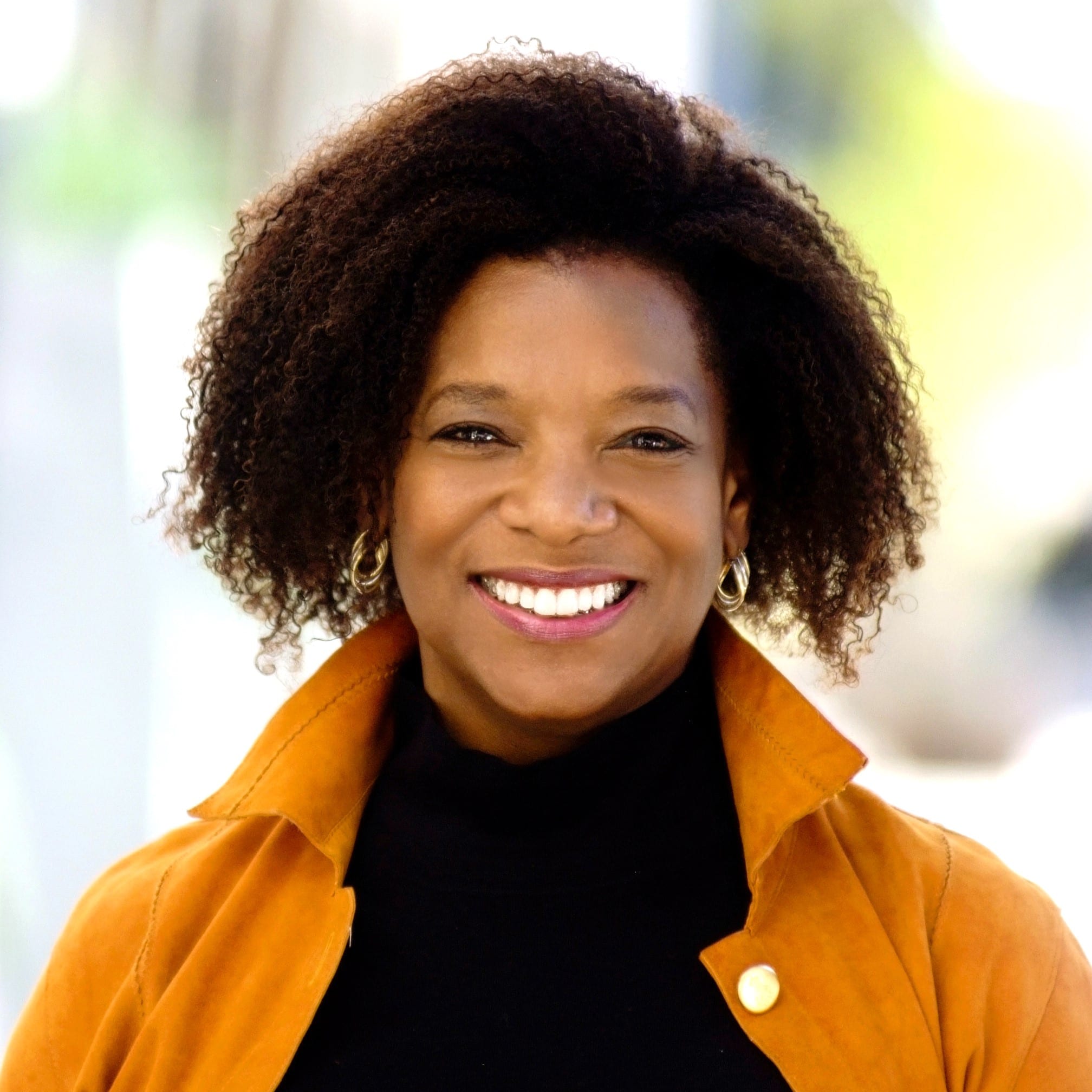 Olivia Ware
→ Following the FDA's deferral of a BLA for frown line treatment DaxibotulinumtoxinA, Revance is shoring up its board of directors with Olivia Ware and Carey O'Connor Kolaja. Ware is SVP and head of the Bruton tyrosine kinase (BTK) inhibitor franchise at Principia, while Kolaja has been CEO of identity management company AU10TIX since October.
→ Immuno-oncology biotech CoImmune out of Durham, NC has elected Ed Baracchini to the board of directors. Baracchini's most recent CBO gigs have been at Imago BioSciences and Xencor.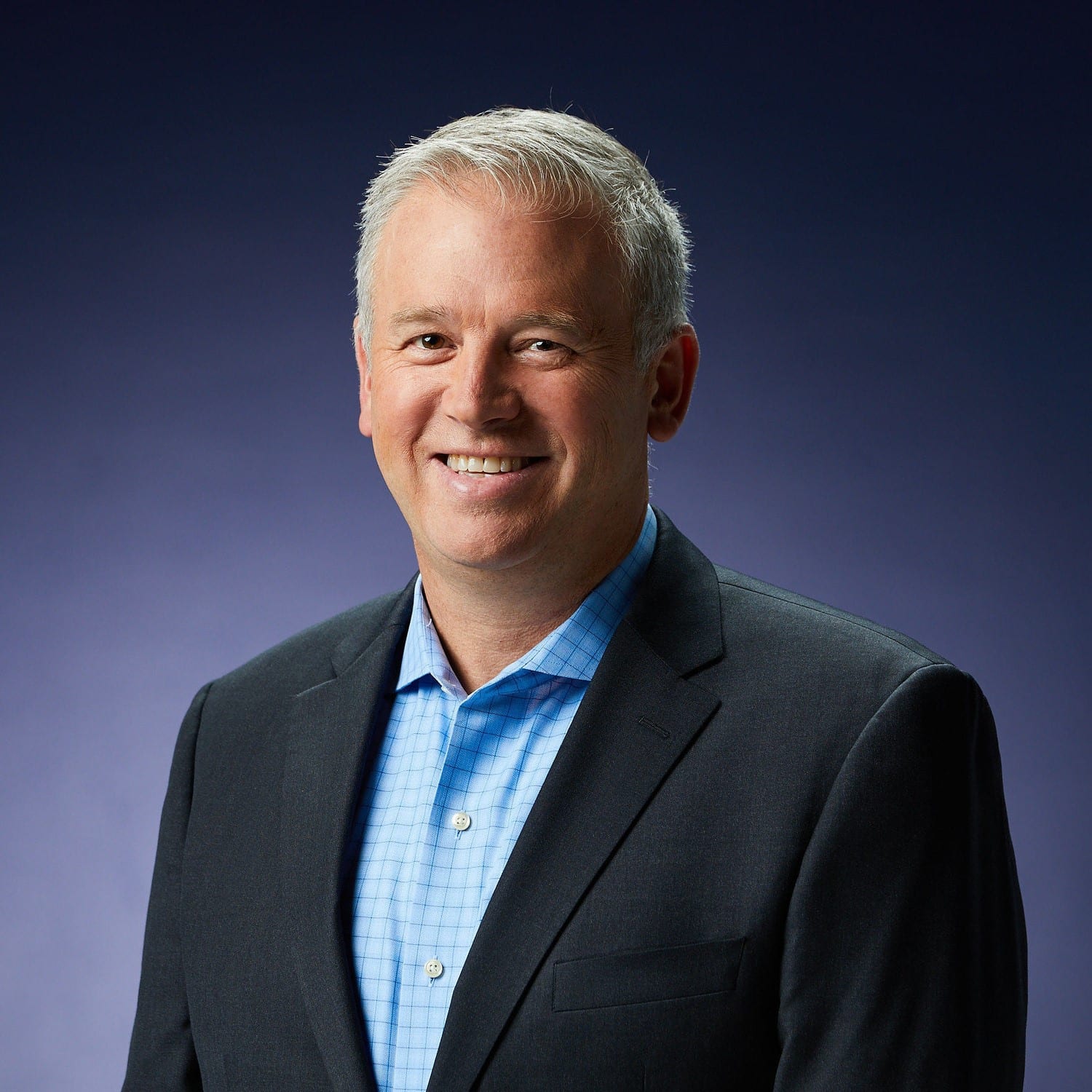 Todd Shegog
→ Shedding the skin of Unum, the renamed Cogent Biosciences has given Todd Shegog a seat on its board of directors. The former CFO of Millennium and Synlogic is currently the CFO at Forma Therapeutics, which unveiled positive Phase II data last fall for its AML drug olutasidenib.
→ Chris Nolet is adding another board seat to his résumé with his appointment as chair of Ambrx's audit committee. Nolet currently sits on the boards of Viela Bio, PolarityTE and Revance — all as chair of the audit committee. Formerly, Nolet was the former West Region life sciences industry leader & partner at EY.