Amgen's $13 billion drug Otezla is being lined up for an add-on OK as rivals at Bristol Myers circle in with a rival therapy.
The Big Pharma player announced Monday that it's submitted an sNDA for mild-to-moderate plaque psoriasis, looking to build on the moderate-to-severe approval already in hand. Amgen bought out the drug from Celgene as the biotech was finishing lining up its big merger with Bristol Myers. Bristol, though, has been focused on its rival psoriasis contender deucravacitinib, where researchers have been racking up positive head-to-head data.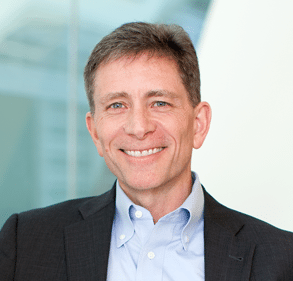 David Reese Amgen
Just a few weeks ago Bristol Myers execs took a digital turn at JP Morgan to highlight some stunningly bright projections for this drug, claiming it as one of 4 major blockbuster programs in the pipeline with the potential to earn more than $4 billion a year.
"Despite treatment advances, there remains an unmet need for people with clinically mild-to-moderate plaque psoriasis who use existing topical therapies and still have challenges managing their disease, particularly those with disease in hard-to-treat locations. Results from the ADVANCE trial demonstrated the potential of Otezla to provide an oral, non-biologic option for these patients," said Amgen R&D chief David Reese. — John Carroll
China OKs 'breakthrough' use of PD-1 in nasopharyngeal carcinoma 
Junshi Biosciences' toripalimab — the first homegrown PD-(L)1 to be approved in China — can now claim another first: It's now the first checkpoint inhibitor to be OK'd for nasopharyngeal carcinoma anywhere in the world, the Shanghai-based biotech said.
China's National Medical Products Administration has granted a conditional approval to the drug for the treatment of patients with recurrent or metastatic cases after failure of at least two lines of systemic therapy.
While prevalent in China, the rare cancer application was so uncommon in the US that the FDA had granted Junshi breakthrough therapy designation for this use last September. And days ago, Junshi had filed a third sNDA with the Chinese regulators that covers frontline nasopharyngeal carcinoma.
In a study, toripalimab had induced an objective response rate of 23.9% among third-line patients; the median duration of response was 14.9 months while the median overall survival was 15.1 months.
"The great variability in prevalence of NPC across the globe is evident, which leads to challenges in new drug research and development on a global scale," CMO Patricia Keegan said in a statement. "Our data show that NPC is clearly responsive to immunotherapy. It is notable that toripalimab lacks the usual side effects of cytotoxic therapy and is generally well tolerated by patients, showing a great potential for further development in the treatment of NPC."
Toripalimab's label also covers second-line unresectable or metastatic melanoma. — Amber Tong
Woburn biotech nabs $93 million as execs negotiate to buy a CRO
Sequoia Capital China and LYFE Capital co-led a $93 million round for Woburn, MA-based ABclonal Biotechnology. This is the parent company of ABclonal Technology, which plans to put the cash to work on its "pipeline for in vitro diagnostic raw materials and rapidly expand production capabilities of its research reagent products and services."
First, though, the company is planning to buy a CRO working on single-cell-based monoclonal antibodies. And it's currently engaged in talks along those lines.
Zack Wu, chief executive officer at ABclonal, noted:
Reagent quality determines the effectiveness of downstream therapeutic and diagnostic applications. Similarly, innovations in reagents and raw materials provide the foundation for technological breakthroughs in the life science industry. The new funding allows us to continue to expand and innovate biology reagent products at a faster pace.
Sigma Square Capital, Kinghall Ventures, and Lucion Capital also participated in the new round. — John Carroll
Cassava launches major late-stage Alzheimer's program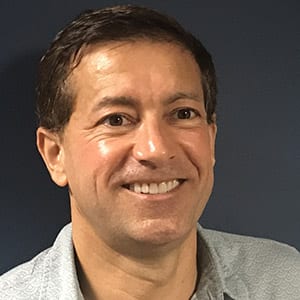 Remi Barbier
After a small Phase II Alzheimer's study, Cassava Sciences CEO Remi Barbier announced today that the biotech has "crossed the Rubicon" into a major late-stage program.
Cassava plans to recruit a total of 1,600 patients for two pivotal trials of simufilam using some well known endpoints: ADAS-Cog, a cognitive scale, and ADCS-ADL, a functional scale. The first of the Phase IIIs with 1,000 patients will get started in Q3.
The biotech reported some positive results from their small study, sending their stock $SAVA sharply higher — despite a long history of disappointing Phase IIIs in the wake of small Phase II programs. — John Carroll