When Henry Skinner was in charge of antibiotics-focused SelectX Pharmaceuticals about 15 years ago, the company had "very good science," but couldn't keep it capitalized. So when the Big Pharma-backed AMR Action Fund was launched in July to spur the development of new antibiotics, he said it was a "clarion call."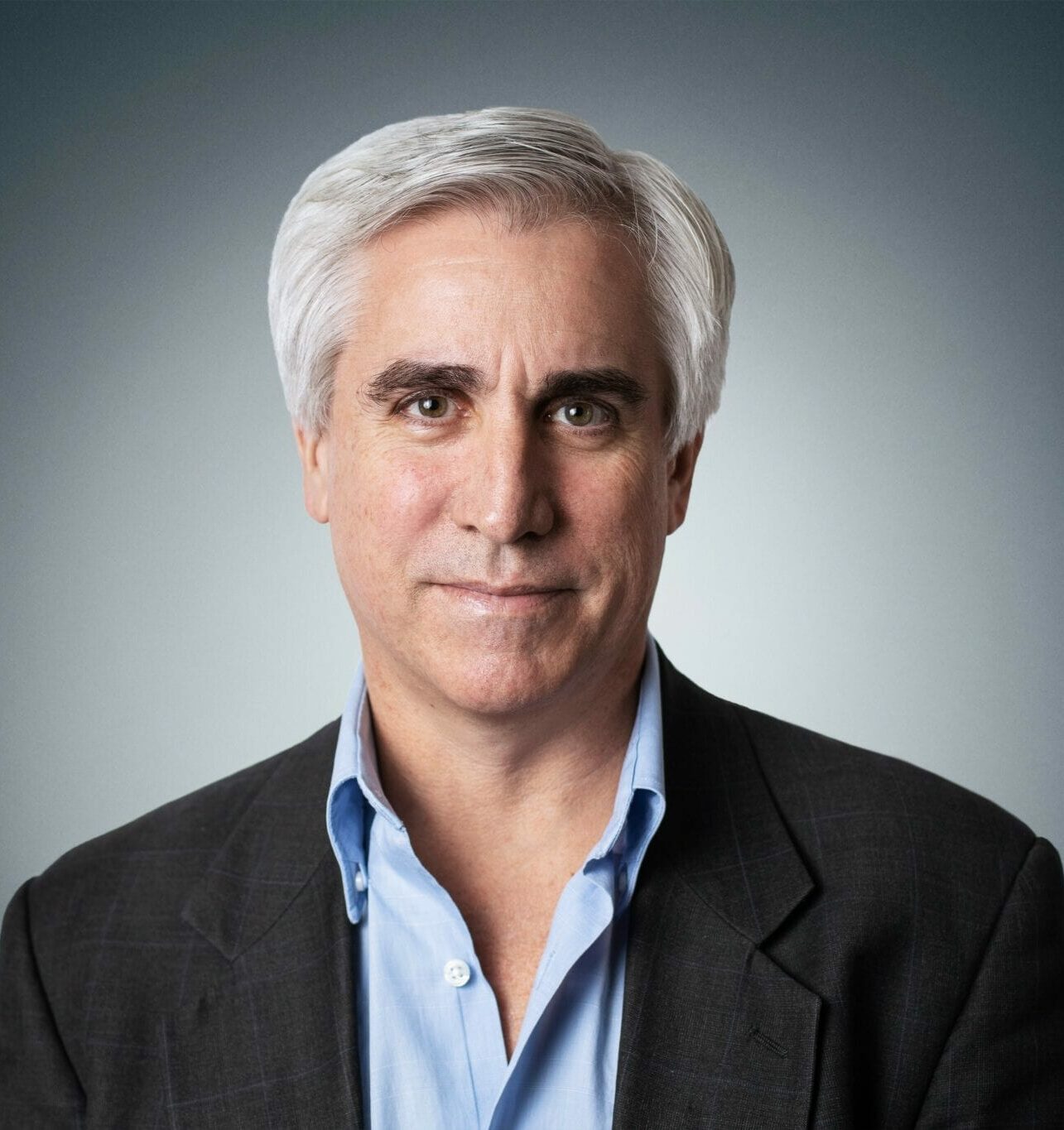 Henry Skinner
The lack of progress across anti-infectives isn't due to a shortage of innovation, Skinner said, "but because of the difficulty in capitalizing those innovations due to market constraints." The fund is meant to "bridge that gap, and give our policymakers and governments time to make adjustments on a macro sense to reestablish the market."
Skinner threw his hat in the ring and landed the top spot at the fund. Now, as employee number 1, he's leading the charge to pump over a billion dollars into anti-infective R&D and bring two to four new antibiotics to patients by 2030. On Thursday, he closed a $140 million round from the Boehringer Ingelheim Foundation, the European Investment Bank and the Wellcome Trust.
"I can't imagine something more relevant for me to do," Skinner said of the job.
Resistance has been forming against antibiotics since Day 1, he explained. But despite the rising threat, Big Pharma has retreated from the risky field, where cheap generics and poor financial returns loom large. Investors aren't investing, and a slew of bankruptcies have been heeded as a warning.
"We need to stay a step ahead," Skinner said, referring to antimicrobial resistance. "I think we haven't been in the last couple of decades. The science is tough but we can address that. But the capital to do that just hasn't been there based on market limitations."
Funds like CARB-X and Novo Holdings' REPAIR Impact Fund have been created to support research and early development, and Skinner sees the AMR Action Fund as a complement to that. He expects to focus on mid-to-late-stage development.
"Hopefully with these earlier endeavors such as CARB-X and the Impact Fund maturing some of the early stuff, we will have a good pipeline" in the coming years, he said.
While the $140 million raise pales in comparison to the amount of VC dollars raised in other areas, like oncology, over the last several years, Skinner says it buys time.
"We need some changes at the government level with policy to make this a sustainable market driven approach to innovation," he said. — Nicole DeFeudis
---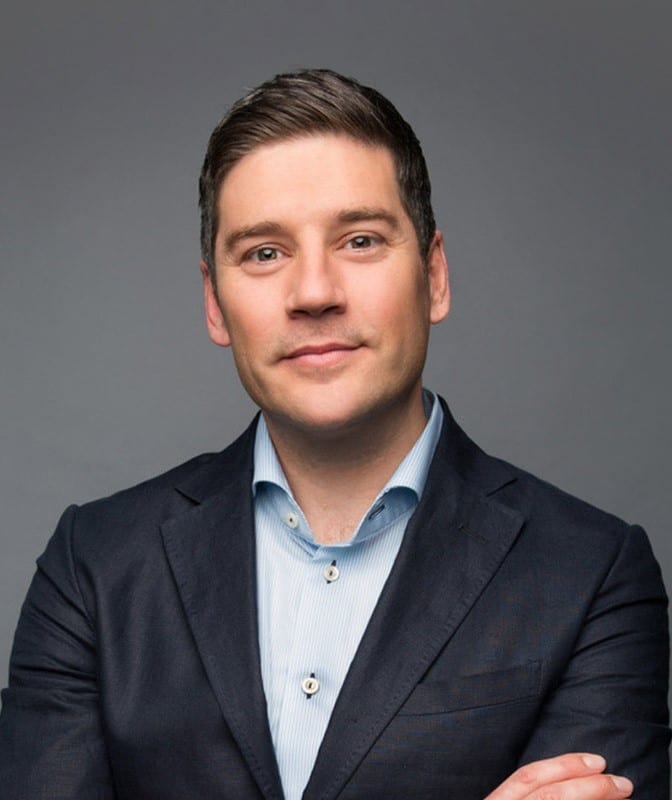 Michael Parini
→ While Freeline Therapeutics reassesses their situation after CMC issues halted their hemophilia B gene therapy trial on Feb. 8, they've been busy bolstering their leadership structure, with Michael Parini kicking things off as president and COO. Freeline also announced that CFO and head of corporate development Brian Silver will step aside at the end of April. No specifics were given about next steps for Silver, who's been Freeline's finance chief since November 2018.
Effective March 15, Parini slides into the dual role after five years at Vertex, leaving Reshma Kewalramani's team as EVP and chief administrative, legal and business development officer. Parini also held a series of legal positions at Pfizer from 2004-15.
Elsewhere at Freeline, Stephen Diamond has been selected as SVP and general counsel, while David Arrington has joined the London biotech as VP of investor relations and corporate communications. Diamond has more than a decade of legal experience at Pfizer, where he was assistant general counsel, business transactions before his arrival at Freeline. Arrington hails from Coherus BioSciences, where he was VP of investor relations and corporate affairs.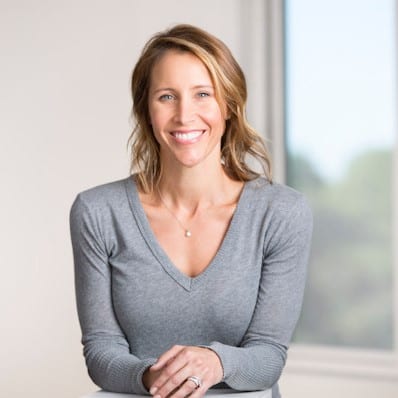 Natalie Holles
→ A week after raising $130 million in Series B funding with the aim of treating pediatric brain cancers, San Francisco-based Day One Biopharmaceuticals has welcomed Audentes CEO Natalie Holles to the board of directors. While Holles joins the board of a company tackling a difficult field, these are also trying times for Audentes as three deaths were reported last summer on the high dosage of the gene therapy AT132, but the biotech looks to regroup as the FDA lifted its hold on the program at the end of 2020.
In addition to Holles' appointment, Day One has also corralled Charles York as chief operating and financial officer. Since 2014, York had been CFO and head of corporate development at Aeglea BioTherapeutics.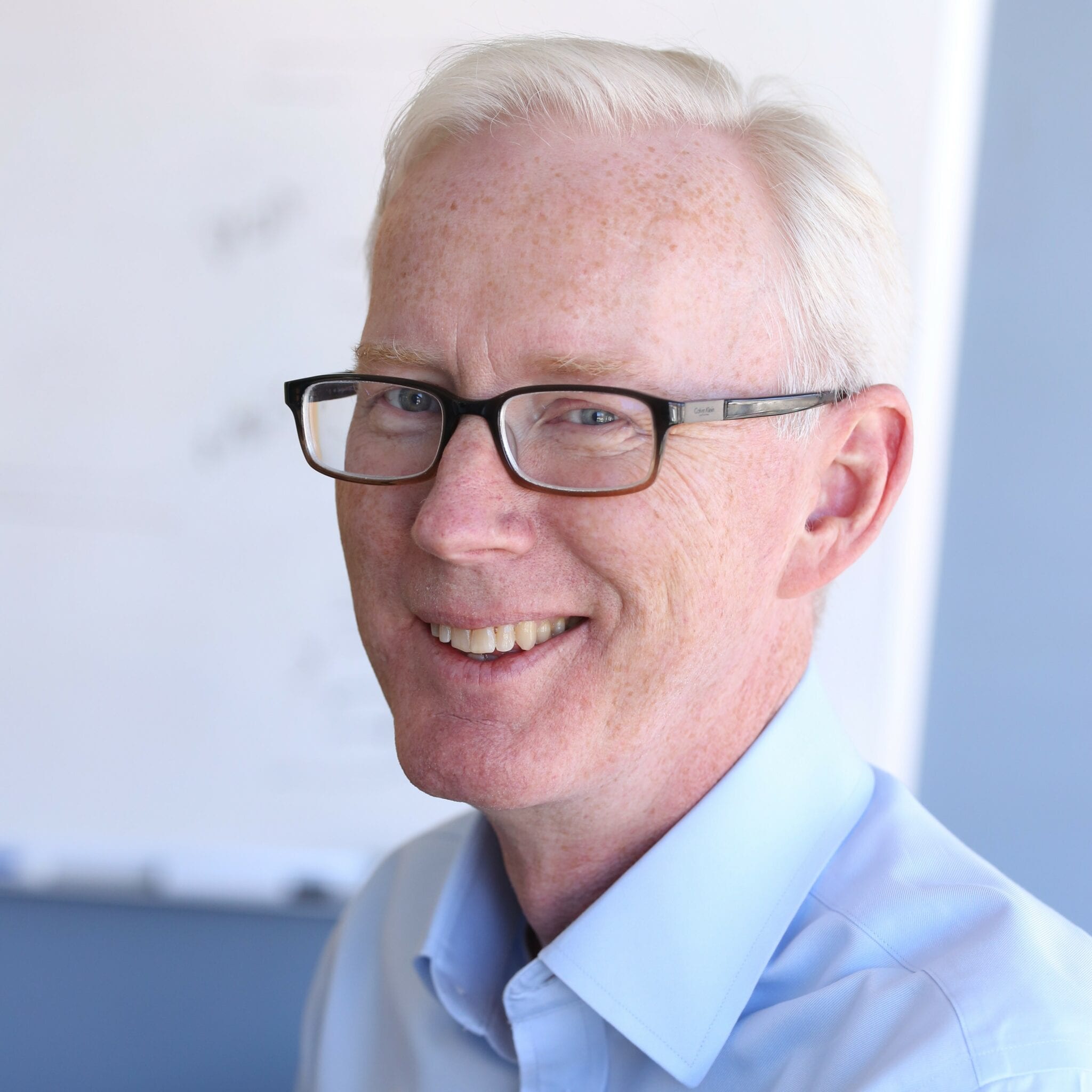 Charles Albright
→ Just as the Jim Mullen era begins at Editas Medicine, Charles Albright's post-Editas landing spot is at Affinia Therapeutics. Affinia's new chief scientist, who had been CSO at Editas since the summer of 2016, also devoted a dozen years as an exec at Bristol Myers Squibb. "I came to Affinia because I thought we had the potential to address some of the fundamental issues in AAV gene therapy," Albright told Endpoints News. "And after my first 4 weeks here I believe that even more than when I took the job."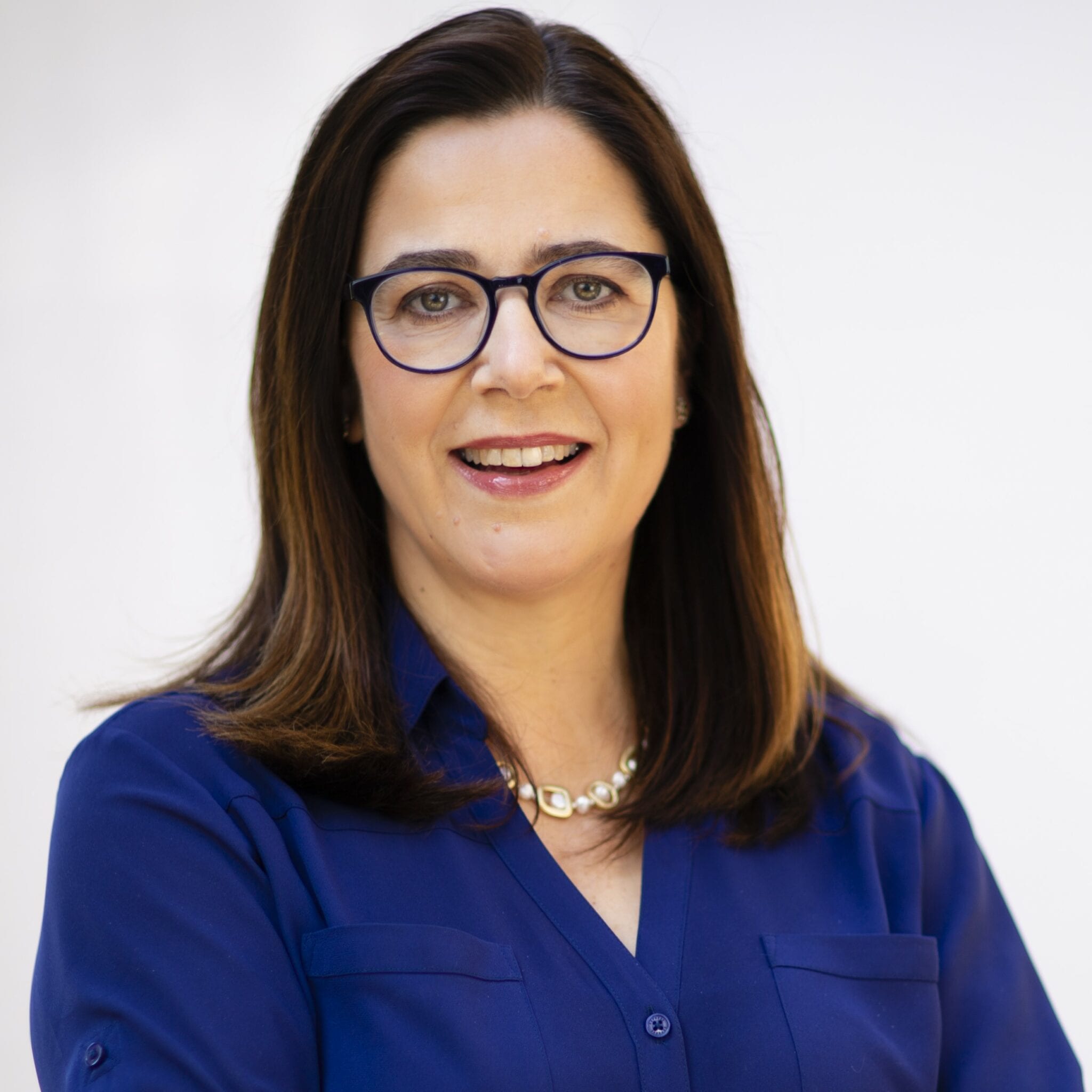 Petra Kaufmann
CEO Rick Modi wasn't through with big appointments this week. NIH alum Petra Kaufmann also joins Affinia as CMO after a short run as SVP and head of clinical development, analytics and translational medicine at Novartis Gene Therapies (the crew formerly known as AveXis, where Affinia chairman Sean Nolan was CEO). From 2015-18, Kaufmann was director of the Office of Rare Diseases Research at the NIH.
→ Belfast-based CRO Fusion Antibodies has reeled in Richard Jones as its next CEO — succeeding Paul Kerr who is leaving to pursue other opportunities. Jones takes on the reins with a plethora of experience, most recently serving as CEO of BrYET. That's not the only CEO post that Jones has held. Jones also previously helmed the companies of Holostem Advanced Therapies and Akinion Pharmaceuticals. In addition, Jones has had stints at Akcea Therapeutics, Novartis and GSK.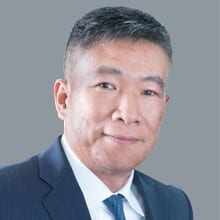 Kevin Guo
→ Shanghai-based Everest Medicines  — which nabbed $310 million in Series C financing back in June before going on for a Hong Kong IPO — has tapped Kevin Guo as CCO. Guo hops aboard after a stint at Eisai, where he most recently served as VP and deputy global brand lead for Lenvima. Before his various roles in Eisai, Guo was VP of the oncology business unit 1 at Shanghai Roche Pharmaceutical. In addition, Guo has served in roles at GSK, Wyeth Pharmaceuticals, Shanghai Squibb Pharmaceutical and Eli Lilly Asia.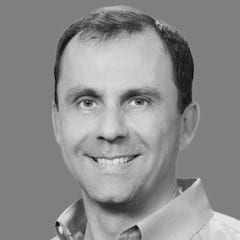 Chris Lowe
→ Prior to the FDA's announcement of a clinical hold on their Alzheimer's program because of liver problems associated with taking the drug, Cortexyme nonetheless is full steam ahead with two promotions and one new member of the squad. Chris Lowe has been promoted to COO and CFO, and Ted Monohon has been bumped up to chief accounting officer. Lowe, the CFO at Cortexyme the last two years, was CFO and CBO at Anthera Pharmaceuticals and the interim CEO of Hansen Medical. Monohon originally came to Cortexyme as VP, finance.
Also, Cortexyme has appointed Drew Sukovich VP, regulatory and quality. Sukovich, who most recently had the same title at Treximo, has regulatory experience from Genentech, Zogenix and BioMarin.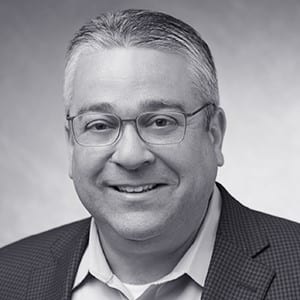 Richard Kollender
→ Dublin-based Strongbridge Biopharma, seeking approval for its Cushing's syndrome treatment Recorlev, has tapped Richard Kollender as president and CFO effective March 3. Kollender gets promoted at Strongbridge after 17 months as COO, and he also served on the Strongbridge board for four years before taking the COO post. Kollender has Big Pharma experience at GSK in sales, marketing and worldwide business development, and while there, he was SR One's investment manager.
→ What about Kollender's predecessor at Strongbridge? We're glad you asked. Robert Lutz has moved on to iBio as the Bryan, TX contract manufacturer's chief financial & business officer. Lutz had been CFO at Strongbridge since August 2019 and CBO since 2014, and his time at Shire spanned nearly a decade in a multitude of posts, including VP, strategy and new products within the neuroscience business unit. Lutz's appointment further shores up the team as iBio welcomed COO Randy Maddux and CSO Martin Brenner at the tail end of 2020.
Linda Richardson
→ As the tempest tries to push out to sea from the FDA's rejection of obeticholic acid, CEO Mark Pruzanski's fiery response to it and his subsequent departure, Intercept is moving forward and promoting Linda Richardson to chief commercial officer. Since 2018, Richardson had been Intercept's head of the global cholestasis program. The Sanofi and GSK alum also spent some time as the chief strategy and commercial officer for Chimerix.
Also at Intercept, VP of investor relations Lisa DeFrancesco now owns the title of SVP, corporate affairs & investor relations. DeFrancesco, an Allergan vet, has been with Intercept since September 2019.
→ The door opens for Richardson while Richard Kim closes his at Intercept, making the transition to sleep disorder-focused Avadel Pharmaceuticals as their chief commercial officer. Kim got bumped up to Intercept's president of US commercial & strategic marketing three years ago after his arrival in 2015. Before that, the Schering-Plough alum handled various responsibilities over a period of nearly 11 years at Bristol Myers Squibb, culminating in his work as general manager, hepatitis C worldwide commercialization.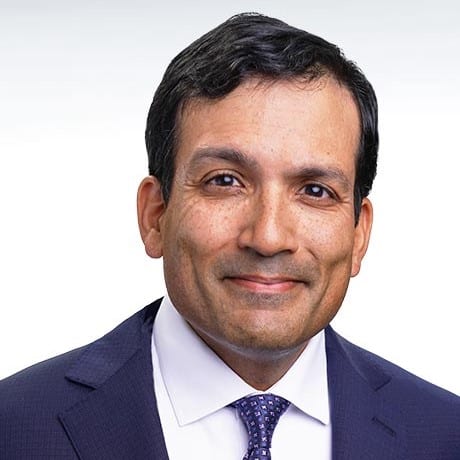 Samir Mody
→ Just a week removed from Shannon Blalock grabbing the CEO reins, eye disease biotech jCyte has made three other changes as chief commercial officer Samir Mody leads off. A J&J and AstraZeneca vet, Mody comes from a seven-year run at Medtronic, the last two of those years as VP, CRHF strategy, health economics and reimbursement.
Also on board at jCyte are Friedrich Asmus (SVP, clinical development & medical affairs) and Joel Centeno (SVP, manufacturing, quality & supply chain). Asmus, an ex-global clinical leader in ophthalmology at Bayer, is formerly the VP, clinical development at ProQR Therapeutics. Centeno has had recent regulatory gigs at Epigenomics and AltheaDx.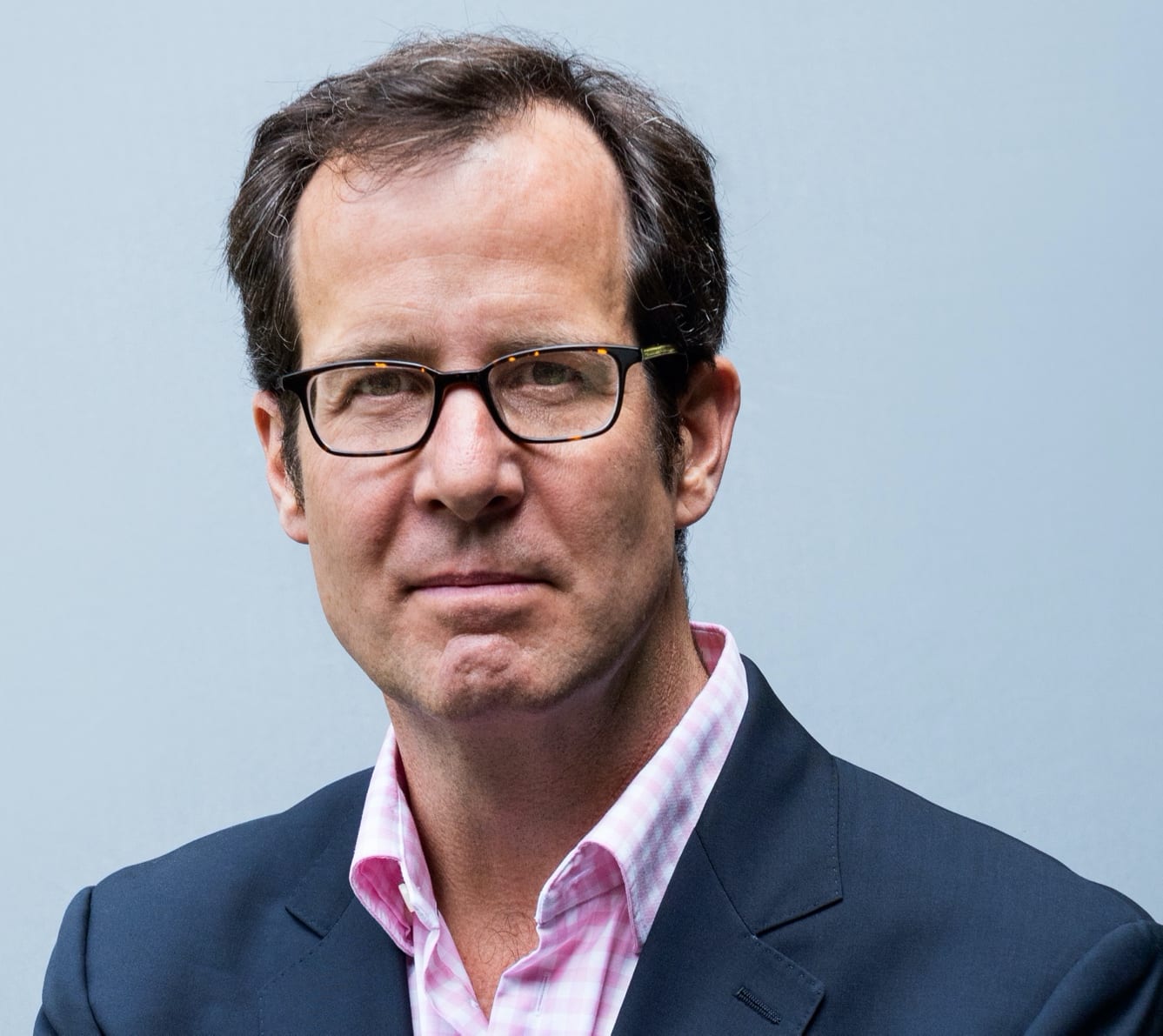 McDavid Stilwell
→ Jean-Frédéric Viret has resigned as CFO of Silicon Valley's Coherus BioSciences, which plunked down $150 million for the rights to toripalimab in a partnership with Junshi Biosciences early this month. Viret will exit on March 7 and pave the way for successor McDavid Stilwell, the current EVP, corporate development, investor relations, and financial strategy. Stilwell pivoted to Coherus back in October after four years at Sangamo, where he was SVP, communications and investor relations.
→ Co-founded by Bob Langer, ENT biotech Lyra Therapeutics out of Watertown, MA has reached into academia to choose Robert Kern as CMO. Kern has chaired the otolaryngology department at Northwestern's Feinberg School of Medicine since 2006 and will remain so in addition to his Lyra duties. Lyra's IPO last May grossed around $64 million as their chronic rhinosinusitis drug LY-210 is being tested in a Phase II trial.
→ Antiviral drug developer Maxwell Biosciences has made two new appointments to its leadership team: Kent Kirshenbaum as CSO and Sheetal Vali as director of drug development. Kirshenbaum is NYU's professor of chemistry and is the co-founder of New York University's Biomedical Chemistry Institute. Meanwhile, Vali hops aboard from AROG Pharmaceutical, where she served as head of drug development.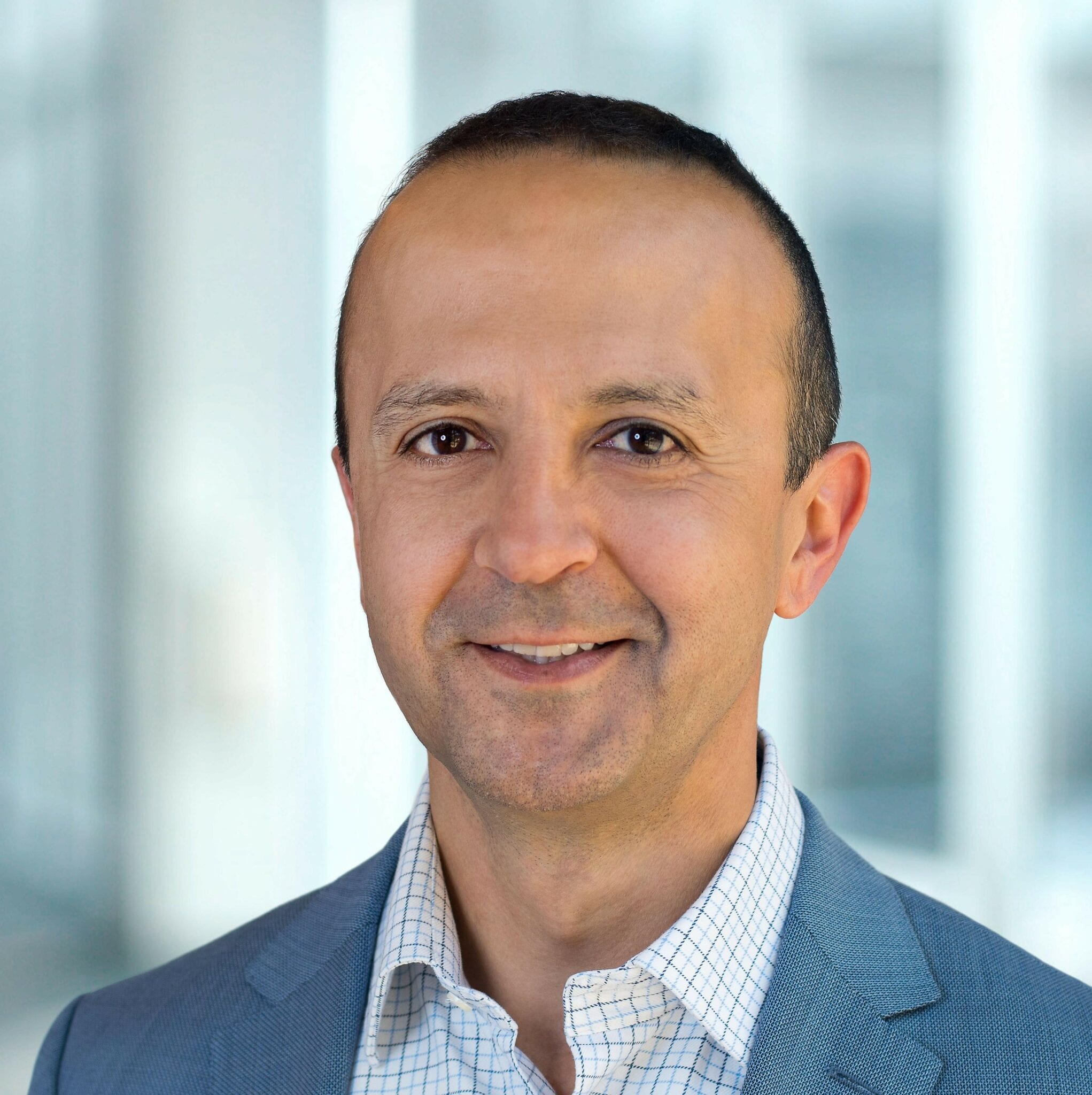 Vafa Jamali
→ The new spinout from medical device maker Zimmer Biomet — with the placeholder name "NewCo" — has recruited Vafa Jamali as CEO. Jamali joins the spine and dental company from Rockley Photonics, where he most recently served as CCO. Prior to that, he was SVP and president of respiratory, gastrointestinal & informatics at Medtronic. In addition, he has served in roles at Covidien, Cardinal Health and Baxter.
→ Artelo Biosciences has plucked Andrew Yates as its SVP and CSO. Yates joins with experience from his time with AstraZeneca, where he was responsible for their cardiovascular and diabetes internal portfolio, including the acquisition of Bristol Myers Squibb's diabetes pipeline.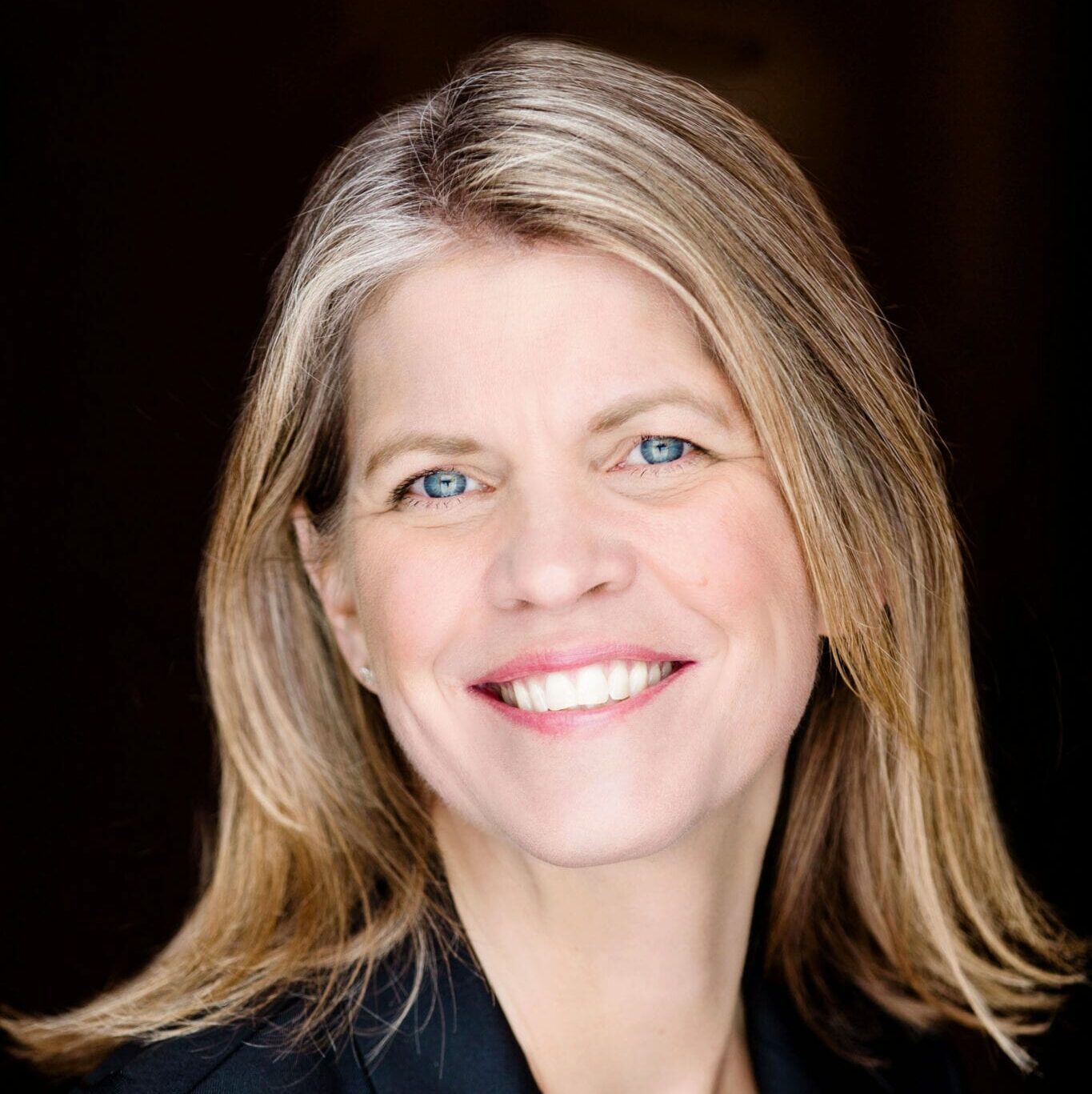 Tamra Adams
→ On the heels of electing Patrick Higgins to the board of directors last week, Atlanta-based hep B biotech Antios Therapeutics is bringing on Tamra Adams as their first ever CFO starting March 1. Before joining Greg Mayes' crew, Adams founded and was managing partner of Accounting Concepts, which provides CFO, accounting and financial services to companies in the biotech sector. Antios is ready to roll on Phase II trials for their HBV program next month.
→ Frank Watanabe-led Arcutis Biotherapeutics is fleshing out its C-suite further after rocking positive Phase III data earlier this month for its topical cream ARQ-151 to treat plaque psoriasis. Courtney Barton has gotten the call to be chief compliance officer and chief of staff at Southern California-based Arcutis, as well as their chief privacy officer. Barton hails from Cipla Therapeutics, where she was VP, commercial excellence & chief compliance officer, and other compliance roles included stops at Bausch + Lomb, Allergan and Kythera.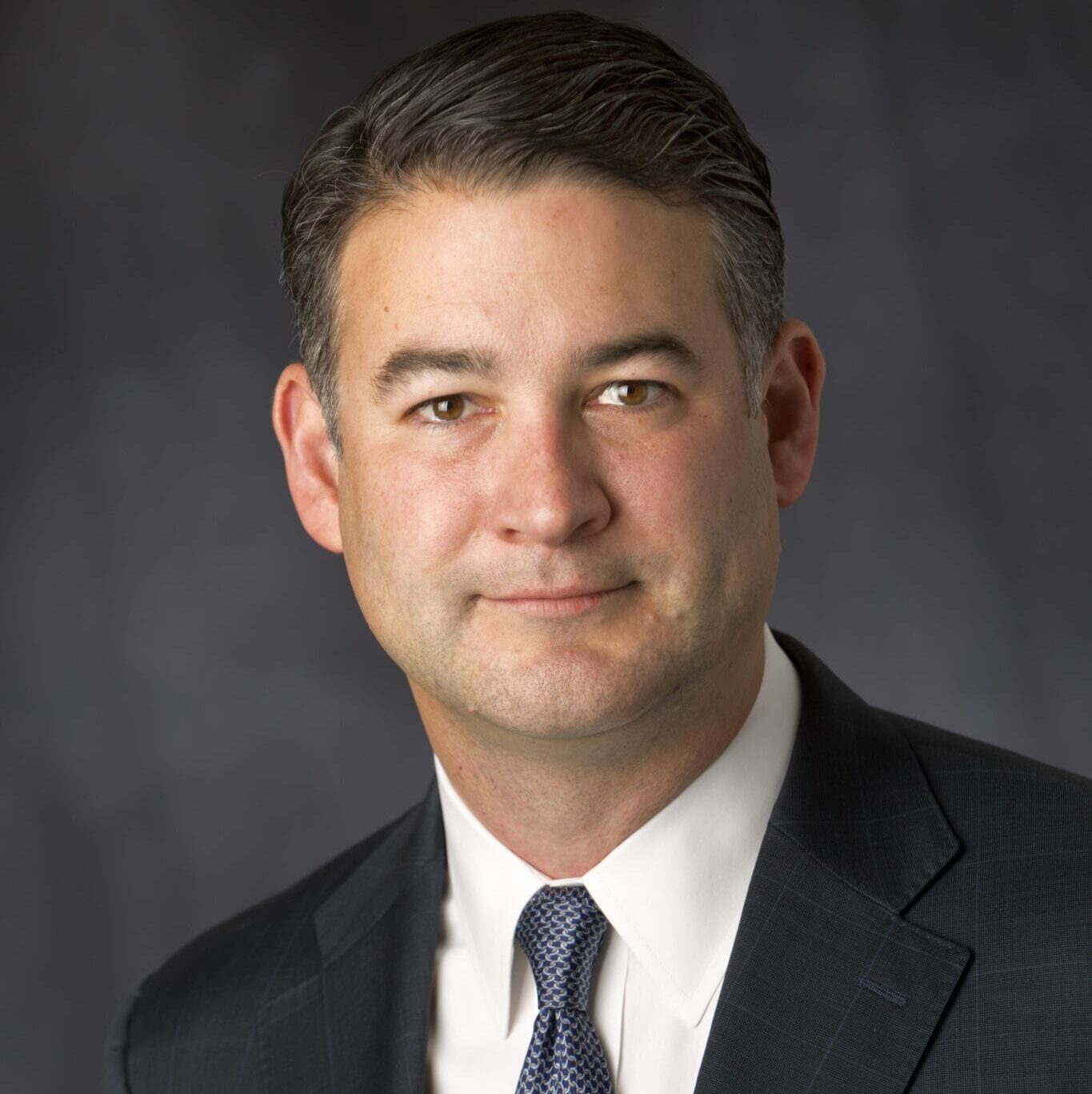 Peter Calveley
→ Co-founded by Beth Seidenberg and Sean Harper and raking in $500 million from two funds back in December, Westlake Village BioPartners has appointed Peter Calveley as COO. Calveley devoted nine years to SVB Leerink as managing director in the investment banking group.
→ Bridget O'Keeffe has left Nektar — teaming up with Merck on a Keytruda collaboration while also in the throes of an investor lawsuit — to join OncoSec as VP of clinical development. For the last two years, O'Keeffe had been Nektar's senior director of clinical development, taking the lead on a Phase III combo trial of bempegaldesleukin with Opdivo for renal cell carcinoma. She's also held clinical development positions at Genentech, Exelixis and Achaogen.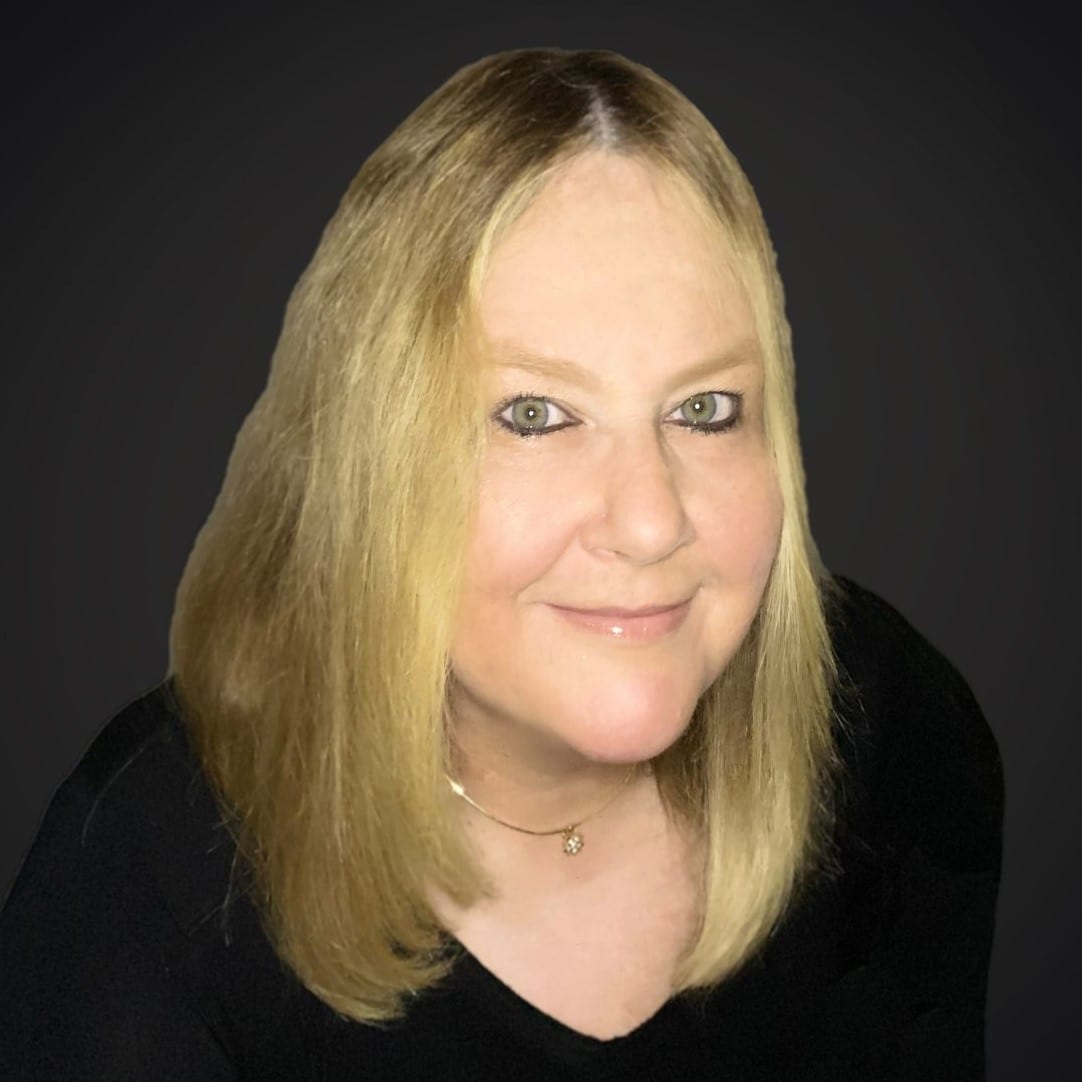 Ute Dugan
→ The Parker Institute for Cancer Immunotherapy (PICI) has enlisted Ute Dugan as SVP, clinical research. Dugan hails from Bristol Myers Squibb, where she served as head of worldwide oncology external medical affairs. During her time at BMS, Dugan's work included extensive clinical partnerships with PICI.
→ Laura Kelly has signed on as director of clinical operations at cancer biotech Monopar, which finally got its IPO off the ground toward the end of 2019 after some false starts (back when the IPO appetite wasn't as insatiable). Kelly makes her Monopar debut after a short stint as senior manager, clinical site lead at EMD Serono, and before that she held strategic and clinical posts at AbbVie, Abbott Labs and Amgen.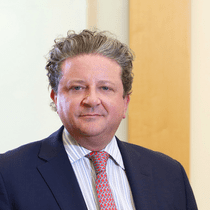 Matteo Levisetti
→ Starting Monday, Big Pharma vet Matteo Levisetti will be SVP of clinical development at Cambridge, MA-based Cue Biopharma, which develops T cell immuno-oncology therapies. Levisetti, whose most recent stop was as CMO of DNAtrix, has served as global head & VP, translational medicine, immunology and inflammation at the pRED division of Roche and brings clinical research experience from Pfizer and Merck.
→ Immunocore has pulled in Ralph Torbay as its new head of commercial and Roy Herbst to its board of directors. Torbay joins the company from AstraZeneca, where he helped launch Imfinzi, Tagrisso and Calquence. Prior to that, Torbay was at Novartis Oncology. Herbst currently serves as Ensign professor of medicine (medical oncology), professor of pharmacology, chief of medical oncology and associate cancer center director for translational research at Yale Cancer Center and Smilow Cancer Hospital.
→ Garry Neil has been named chairman of the board at Arena Pharmaceuticals, while the Amit Munshi-led biotech has added Nawal Ouzren to the board. Neil, an Arena board member since 2017, is the CSO of Cerecor, while Ouzren has spent almost four years as the CEO of Sensorion.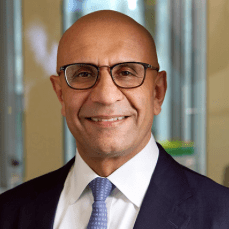 Ron Cooper
→ Albireo Pharma CEO Ron Cooper has a new board appointment at Generation Bio a few weeks after receiving some good news on Albireo's lead candidate odevixibat. "I am over the moon," Cooper told Endpoints upon receiving priority review from the FDA and a July 20 PDUFA date for the drug. Cooper heads to Generation Bio's board on March 1.
→ David Wilkes, the dean of the University of Virginia School of Medicine, has reserved his place on the board of directors at Baxter. Meanwhile, 17-year director Albert Stroucken has been named lead independent director. He replaces Thomas Stallkamp, who held that title for almost seven years and will remain on Baxter's board.
→ Simba Gill's Evelo Biosciences has given John Hohneker a seat at the board of directors. Hohneker, a GSK and Novartis vet who's the ex-R&D chief at Forma Therapeutics, just wrapped a three-year tenure as president and CEO of autoimmune disease-focused Anokion.
→ Singapore-based ASLAN Pharmaceuticals has named Neil Graham as independent director. Currently, Graham serves as CMO of Tiziana Life Sciences and a director of Pharmaxis. Prior to that, he spent a decade at Regeneron as VP of strategic program direction, immunology and inflammation.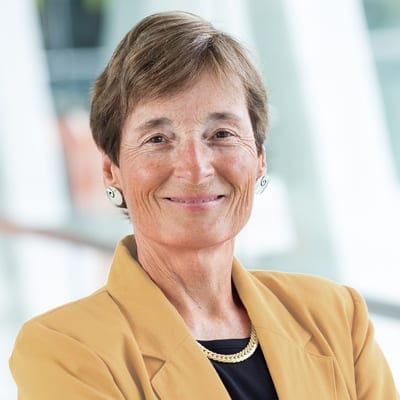 Judith Swain
→ After securing a $130 million raise last November, Prometheus Biosciences — which had been created by the acquisition of Prometheus Labs by Precision IBD — has made the additions of Judith Swain and Helen Adams to its board of directors. Adams will assume the position of chair of the audit committee. Swain is the current CMO at medical device company PhysioWave and sits on the boards of Lexicon Pharmaceuticals, Upstream Medical Technologies and the Institute for Life Changing Medicines. Meanwhile, Adams has served as the San Diego area managing partner for Haskell & White and partner in the life sciences and technology group at Deloitte & Touche.
→ DNAtrix has made the addition of Herb Cross to its board of directors. Cross currently serves as CFO of Atreca and sits on the board of directors, and is chair of the audit committee, of Apexigen. Cross has a long history of serving as CFO for a number of companies, including ARMO BioSciences, Balance Therapeutics, KalosBios Pharmaceuticals and Affymax.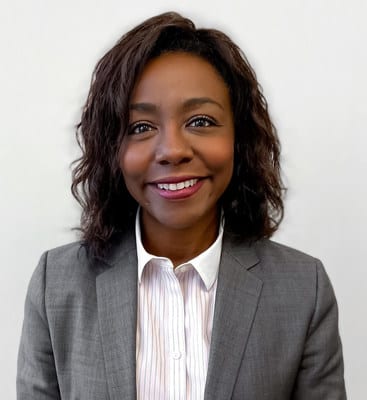 Lisa Kelly-Croswell
→ Synlogic has reeled in Lisa Kelly-Croswell to its board of directors. Currently, Kelly-Croswell serves as SVP and chief human resources officer for Boston Medical Center Health System. Prior to that, she was SVP, HR and corporate services at Vertex Pharmaceuticals and had a stint at Nitromed.
→ Dewpoint Therapeutics has added Regina Barzilay to its board of directors. Barzilay is a professor for AI and health in the department of electrical engineering and computer science and a member of the Computer Science & Artificial Intelligence Lab at MIT.
→ Helix Biopharma has appointed Frank Gary Renshaw to its scientific advisory board. Renshaw comes from Zhejiang DTRM Biopharma, where he currently serves as CMO. Renshaw's previous roles include serving at Eisai, Celgene, Celsion and Bayer Health Care.