Almost three months after leaving Vividion Therapeutics, where he recently signed a $135 million Roche deal, Diego Miralles has landed the top spot on a "dream team."
On Thursday, Flagship Pioneering officially tapped Miralles as its newest CEO-partner, where he'll head the stealthy portfolio company Laronde. While Miralles couldn't say much about Laronde just yet, Flagship has said it's an early-stage biotech working on nucleic acid medicines using a "multi-modality eRNA platform."
Comparing Flagship to the "Dream Team in the Olympics of '92" — which went down in history as one of the best sports teams ever assembled — Miralles described the new gig as a "once in a lifetime opportunity."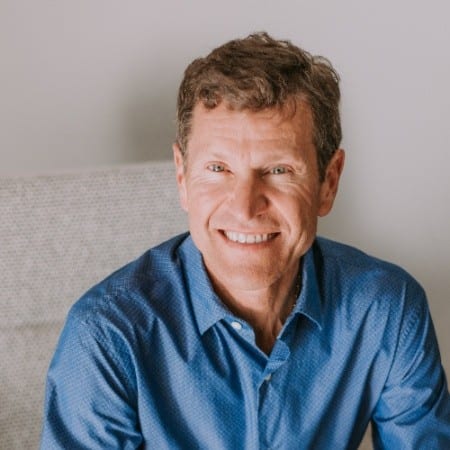 Diego Miralles
"And so now we're off to the races," he said.
Miralles spent about three years at Vividion, which inked a collaboration with Roche back in May for their molecule degraders. In 2019, Miralles helped the biotech hook an $82 million Series B round. He left the helm to Jeffrey Hatfield, who previously held the CEO job at Zafgen and Vitae Pharmaceuticals.
"We built a great company, and it was in great shape, had a lot of capital in the balance sheet, and I felt that… it was time to do something else," Miralles said.
Before Vividion, Miralles was president of Adaptive Therapeutics, and served at Johnson & Johnson for more than 10 years. There he led Janssen's research and early development unit in California, and established the J&J Innovation Centers and Janssen/JLABS. He was also VP of clinical development at Tibotec, a J&J company, where he led a team that put six drugs in the clinic and saw five come out the other side, including Prezista and Intelence for HIV.
"I'm an HIV physician. And I saw what the industry can do for the world," he said, adding later: "That always remains for me… a source of inspiration why we're doing this."
CEO-Partner is a new role that Flagship has been testing for the last year or so, Miralles said. The first hire to the new position was Fabrice Chouraqui, former president of Novartis' US pharmaceuticals business. Other recent hires include  Tuyen Ong, Biogen's former senior VP and head of their ophthalmology franchise; and Guillaume Pfefer, who was previously SVP and global vaccine leader for Shingrix, GlaxoSmithKline's blockbuster vaccine for the prevention of shingles. — Nicole DeFeudis
---
Percival Barretto-Ko
→ Astellas is doing some rearranging as CBO Percival Barretto-Ko and CSO Yoshitsugu Shitaka represent new additions to the C-suite. Barretto-Ko came to Astellas in its EMEA headquarters from Roche in 2005, working his way up in a variety of capacities and eventually becoming president of Astellas US in 2018. Shitaka, who started at Astellas as a researcher 25 years ago, had been president of the Astellas Institute for Regenerative Medicine (AIRM) since 2016.
Succeeding Barretto-Ko and Shitaka in their previous posts are Mark Reisenauer and Masahide Goto. A 10-year Astellas vet, Reisenauer takes over as US president after nearly five years as SVP of the oncology business unit. Meanwhile, Goto's elevation to AIRM president comes after a series of leadership roles, notably senior director, biologics, modality research laboratory. His Astellas career started as a researcher in 1997.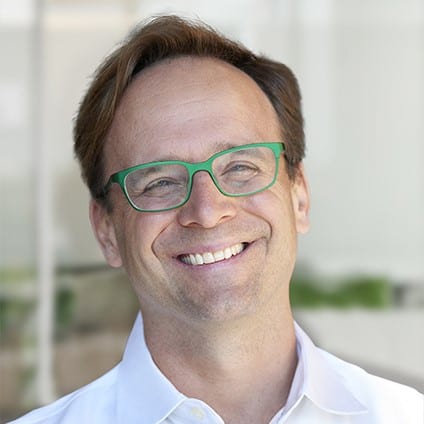 Robert Ross
→ There's a new man at the top of the leadership lineup at Surface Oncology as Robert Ross steps up to the plate as president and CEO. Ross replaces Jeff Goater, who arrived as CBO and became the top exec at Surface in February 2018, leading the biotech to its upsized IPO just weeks into the job. Surface began a collaboration with Merck last May to test whether its CD39-targeted SRF617 could be effective in combination with Keytruda. Ross will helm Surface after more than four years as CMO and another four years before that as VP, clinical development at bluebird bio.
Goater transitions to chairman of the board, while Daniel Lynch steps down as chairman and assumes a senior advisory role. In addition, Generation Bio CEO Geoff McDonough will serve as lead independent director. All these moves take effect April 1.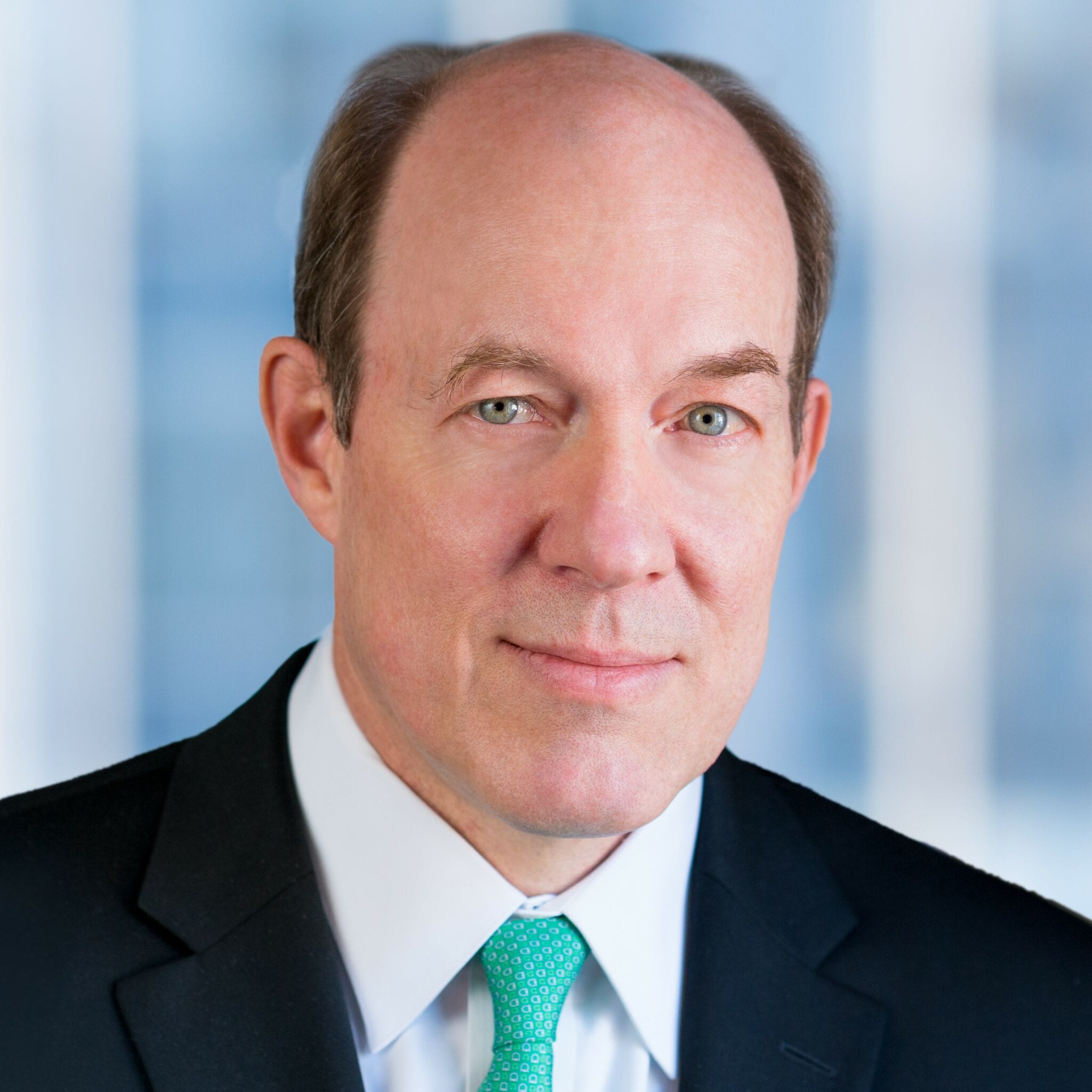 Jim Mullen
→ The wheels on the CEO bus continue to go round and round with Jim Mullen re-emerging as the top exec at a biotech by taking the helm at Editas Medicine. Mullen, who replaces Cindy Collins effective this coming Monday, was CEO of Biogen from 2000 until his 2010 "retirement," ostensibly hastened when Carl Icahn handpicked two new board members and "criticized Mullen as insular and aloof regarding shareholder concerns," according to a 2010 Boston Globe story. Mullen's departure, hailed by investors at the time, paved the way for George Scangos to take over as Biogen's chief executive.
Mullen takes command at Editas after CSO Charles Albright left and the genome editing biotech got the go-ahead from the FDA to hit the clinic with its sickle cell therapy EDIT-301 within moments of each other a few weeks ago. This is the third CEO in two years for Editas after founding CEO Katrine Bosley's sudden exit in January 2019.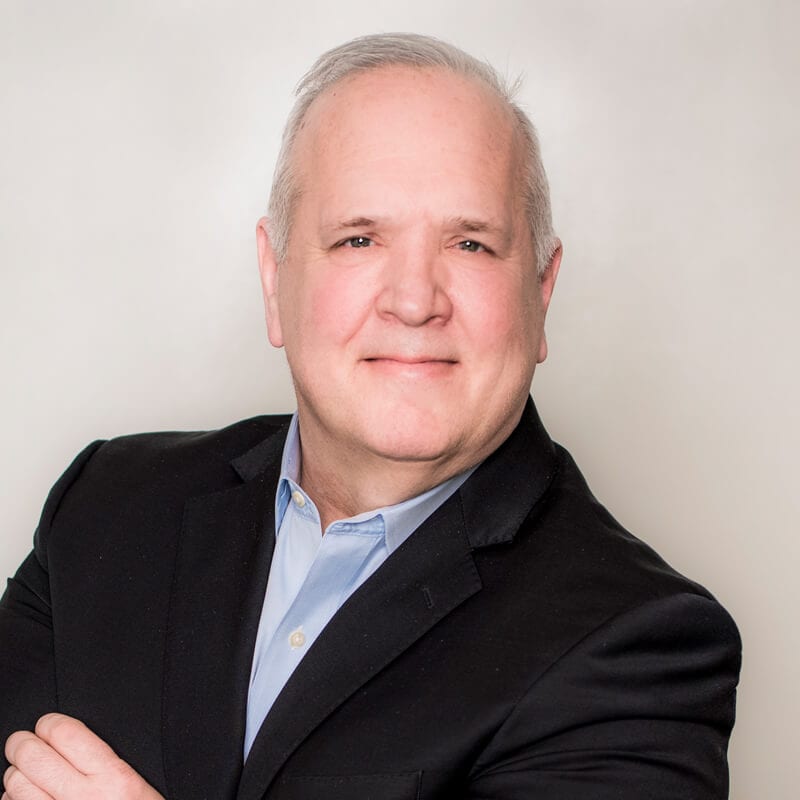 Tom McCourt
→ Effective March 12, Mark Mallon will step down as CEO of Ironwood Pharmaceuticals, paving the way for company president Tom McCourt to take charge on an interim basis. The die was cast when IW-3718 bombed out in one of its Phase III trials back in September, forcing the program to be halted altogether. Following that failure, Mallon announced that he would have to drop the hammer on 100 jobs at Ironwood, and now it's Mallon that's looking for greener pastures after a shade under two years at the helm. McCourt, a Novartis and Amgen vet, joined Ironwood in 2009 as chief commercial officer and has been president since April 2019.
→ Rick Klausner's immuno-oncology startup Lyell, one of the Endpoints 11 in 2020, has brought on Charlie Newton as CFO. Newton, a Morgan Stanley and Credit Suisse vet, co-led the healthcare investment banking practice in the Americas and was managing director at Bank of America Securities, which was involved as a financial advisor in such recent acquisitions as AstraZeneca/Alexion, Gilead/Kite and Nestlé/Aimmune.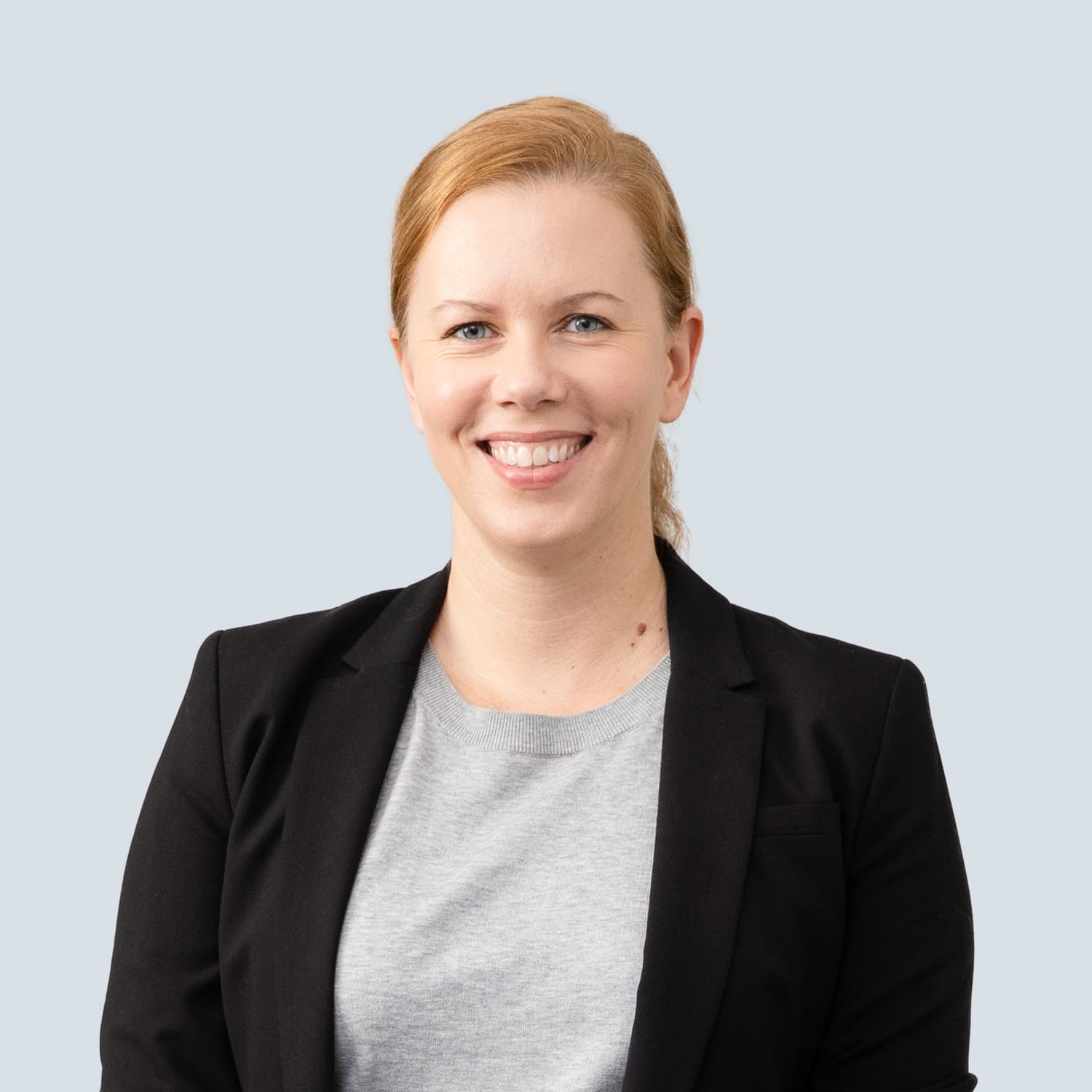 Ester Falconer
→ With Peter Thiel now sitting on the board of directors and riding high with a mammoth IPO as Eli Lilly's Covid-19 antibody partner, AbCellera has promoted Ester Falconer to chief technology officer. As AbCellera's head of R&D, Falconer led the Vancouver-based company's Pandemic Preparedness Platform (P3) program, as bamlanivimab became the first monoclonal antibody to score an EUA for Covid-19. Falconer arrived as senior research scientist for Carl Hansen's troops in 2015 and was promoted to R&D chief two years ago.
→ After recently sealing a deal with Pfizer, Dewpoint Therapeutics has reeled in Joel Sendek as CFO and treasurer. Before hopping aboard Dewpoint, Sendek was CFO at Sema4, the AI player that just went public by merging with Casdin's $450 million SPAC. Prior to that, he served in the same position at Spero Therapeutics and Forward Pharma. Sendek's additional experience comes from roles at Stifel, Lazard, Progenics Pharmaceuticals and Goldman Sachs.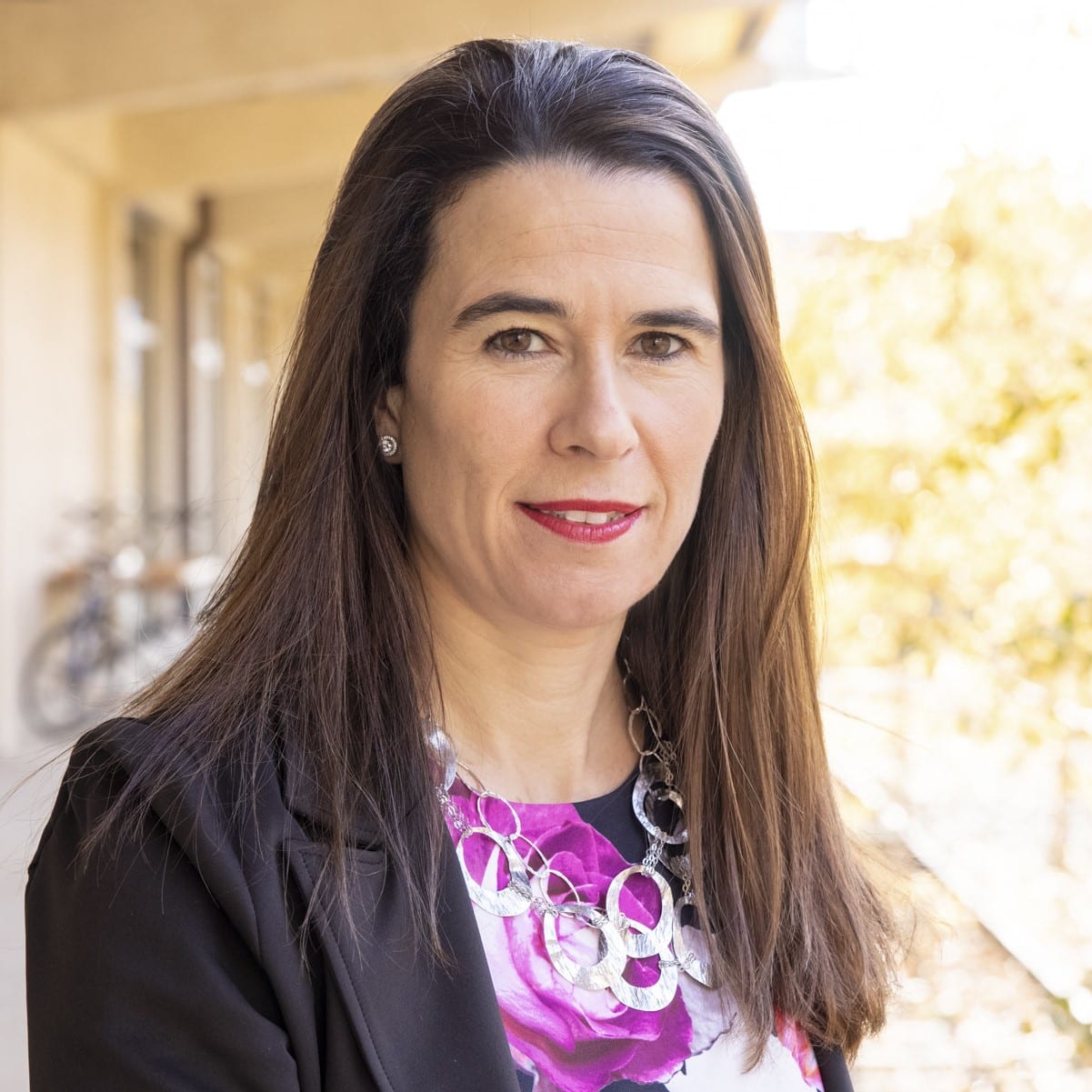 Rute Fernandes
→ Rute Fernandes has gotten the call to be general manager of Takeda's operations in Canada after devoting two years as the pharma's group VP and head of rare disease franchise for Europe and Canada. Takeda forged a rare disease partnership with Oxford spinout Evox Therapeutics in March 2020 that totaled $44 million. Fernandes was Shire's general manager in Switzerland until Takeda acquired the company for $62 billion in January 2019.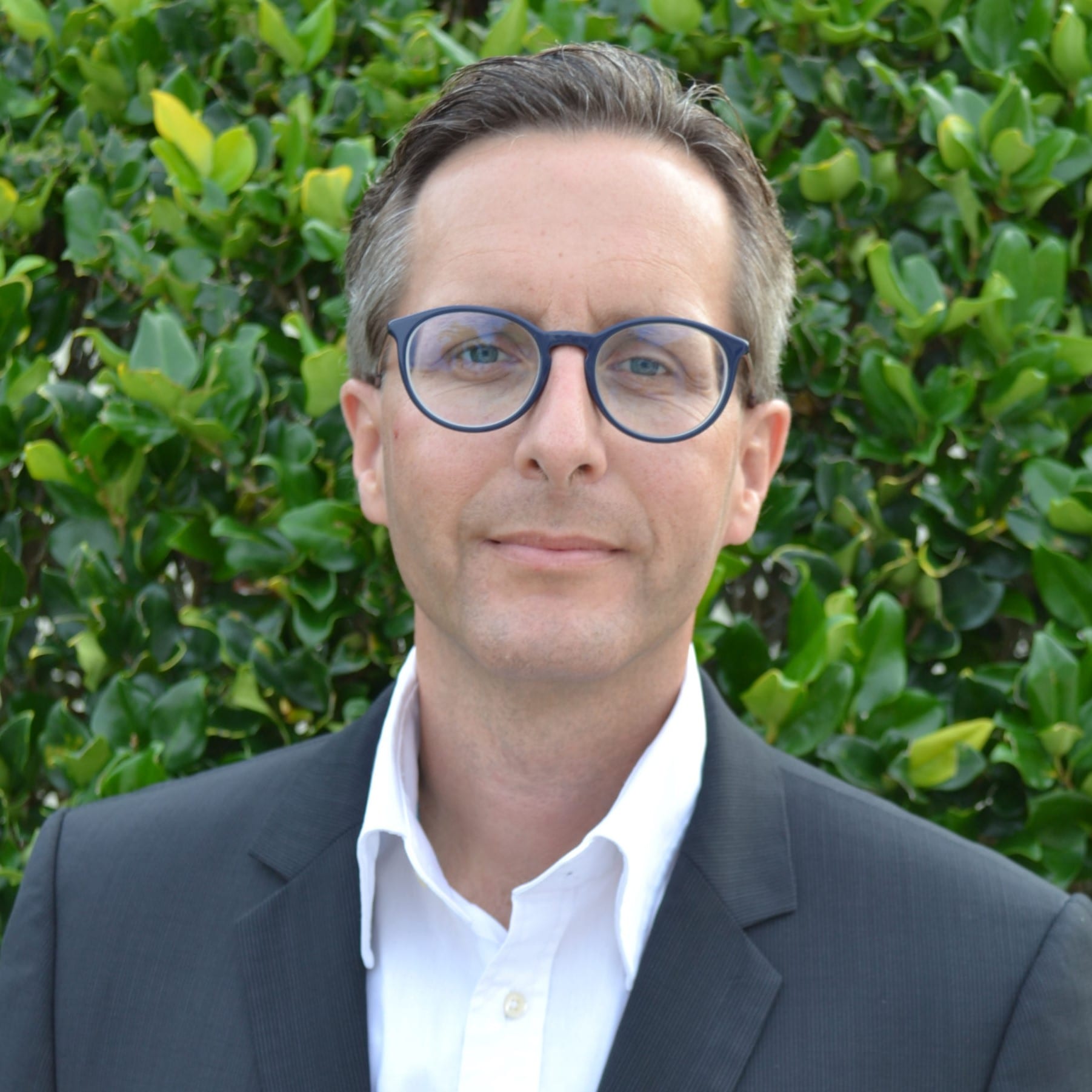 Frank Neumann
→ The recently peripatetic Frank Neumann has finally settled on a self-described dream gig as head of clinical development at Kite after a whirlwind of appearances in Peer Review this year alone. Neumann was bluebird bio's head of oncology research for a year and a half, then moved to Verastem to take the CMO job a month ago. That lasted all of two weeks. When the Kite position opened up, Neumann told our Nicole DeFeudis that he couldn't say no and that if "someone offers you to fly to the moon, you're going to become an astronaut."
→ Tim Trost's time at AskBio was fleeting. After accepting the CFO gig last spring at the gene therapy player — which just made a particularly splashy hire by naming Kathy High president of therapeutics — Trost has now jumped on board as CFO of cancer-focused Werewolf Therapeutics. Trost arrives at Werewolf not long after they gathered up $72 million in Series B financing in their quest to target solid tumors. Before AskBio, he had also been CFO at Chimerix and Argos Therapeutics.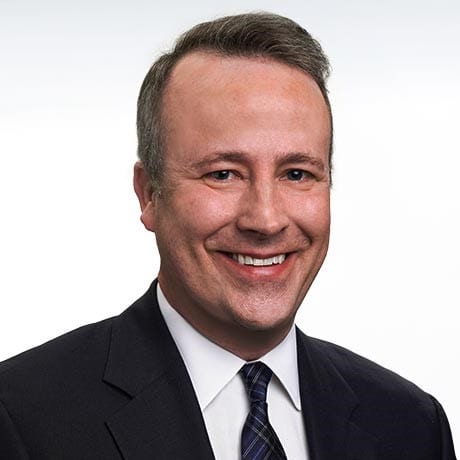 Shannon Blalock
→ Energized by positive Phase IIb data in a substantial retinitis pigmentosa study back in the summertime last year, Henry Klassen-founded jCyte has changed CEOs with Shannon Blalock notching a promotion and taking the helm, succeeding Paul Bresge. Blalock joined jCyte as COO in July having left his position at Santen Pharmaceuticals as global leader for portfolio development & global R&D strategy. He also spent 11 years at GSK in such marketing roles as global head, marketing & commercial strategy (diagnostics, immunology & rare diseases).
→ Christopher Moxham scored a promotion a few weeks ago as CSO at Fulcrum, and now his predecessor Owen Wallace has taken over as CSO at Versant-backed Monte Rosa Therapeutics. Wallace, who was previously chief scientist at Fulcrum since 2017, also led global discovery chemistry at Novartis Institutes of BioMedical Research and spent more than a decade at Eli Lilly. Monte Rosa has also named Silvia Buonamici SVP, drug discovery biology after she did consultancy work both at Versant and at Atlas Venture.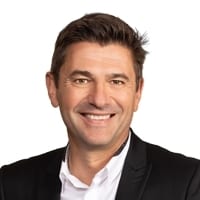 James Priour
→ Vancouver-based Zymeworks, which just had a breakthrough designation bestowed upon them by the FDA in November for zanidatamab, is bustling with shifts in leadership as James Priour steps into the role of chief commercial officer. Priour, who had been SVP of commercial prior to his promotion, jumped to Zymeworks last April after 11 years at Amgen, with several of those years focused on marketing the cancer drug Kyprolis. In other Zymeworks news, Manny Duenas has been recruited as VP, global value & access, while ex-head of discovery research John Babcook is sliding into a new distinguished fellow post. Babcook's replacement to lead discovery research, Guowei Fang, has previous stints at AbbVie, Pharmacyclics and Genentech, and just got to Zymeworks in December as SVP of research.
→ Pfizer and Roche alum Ashish Dugar has been selected as SVP, global head of medical affairs at Dyne Therapeutics, which went public on an IPO that tipped the scales at $268 million last fall. Dugar pivots to Dyne from his post at Sarepta as VP, global medical affairs. His tenure at Sarepta was preceded by a short stay at Roche as global head of clinical development science and innovation, and 13 years at Pfizer in a veritable grab-bag of capacities, including VP, global head of clinical development and medical affairs of the biosimilars business unit.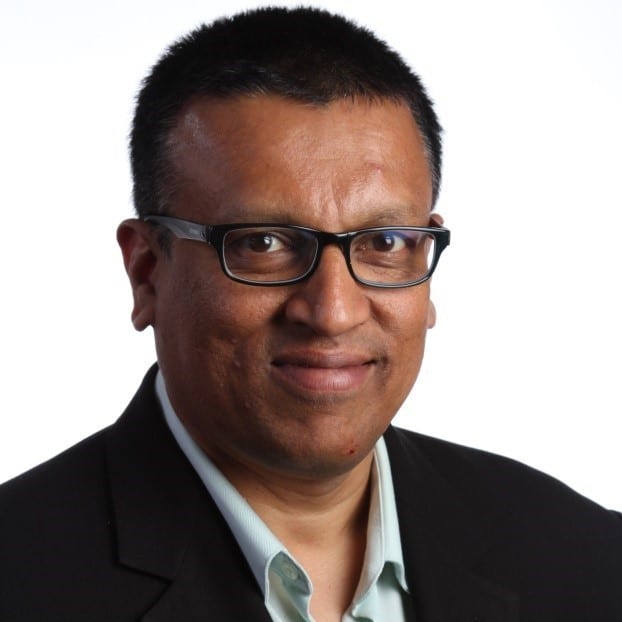 Bhardwaj Desai
→ Cancer startup Penrose TherapeuTx, which just handed the CEO reins to Mark de Souza last fall, has tapped Bhardwaj Desai as chief development officer on their lead program RP-0320. Desai has most recently been Oncology Innovation's chief strategic medical and clinical development consultant, but he also brings Big Pharma experience from Pfizer and was formerly global medical lead, oncology at Astellas.
→ Gemini Therapeutics — which officially started trading on Nasdaq this week with the ticker $GMTX after the initial SPAC deal sponsored by Jim Tananbaum's Foresite Capital was made in October — has pulled in Brian Piekos as CFO. Piekos is formerly the CFO and treasurer at AMAG Pharmaceuticals, and before his five years overall at AMAG, he held financial titles at Cubist Pharmaceuticals. Foresite launched the SPAC FS Development Corp specifically for it to merge with Gemini in keeping with the influx of SPAC activity in recent months.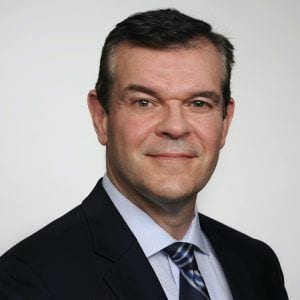 Jason O'Byrne
→ Genentech alum Jason O'Byrne has been tapped as CFO of CRISPR genome editing biotech Caribou Biosciences out of Berkeley, CA, co-founded by Jennifer Doudna and striking a deal this week with AbbVie involving two of its allogeneic CAR-T therapies. O'Byrne had previously been SVP of finance at Audentes as an exodus of staffers continues apace at the Astellas subsidiary despite the FDA lifting its clinical hold. O'Byrne logged 13 years at Roche/Genentech, more recently as the Asia Pacific regional CFO operating out of Singapore.
→ Andy Hurley has been given the nod as chief commercial officer at immuno-oncology biotech Agenus. An ex-CCO at Ocular Therapeutix and a former exec at Sunovion, Hurley heads over to Agenus after a three-year stay as SVP, commercial at Syneos Health. Agenus began partnering with Gilead in December 2018 to develop immunotherapies after its glioblastoma vaccine turned out to be a dud in Phase II.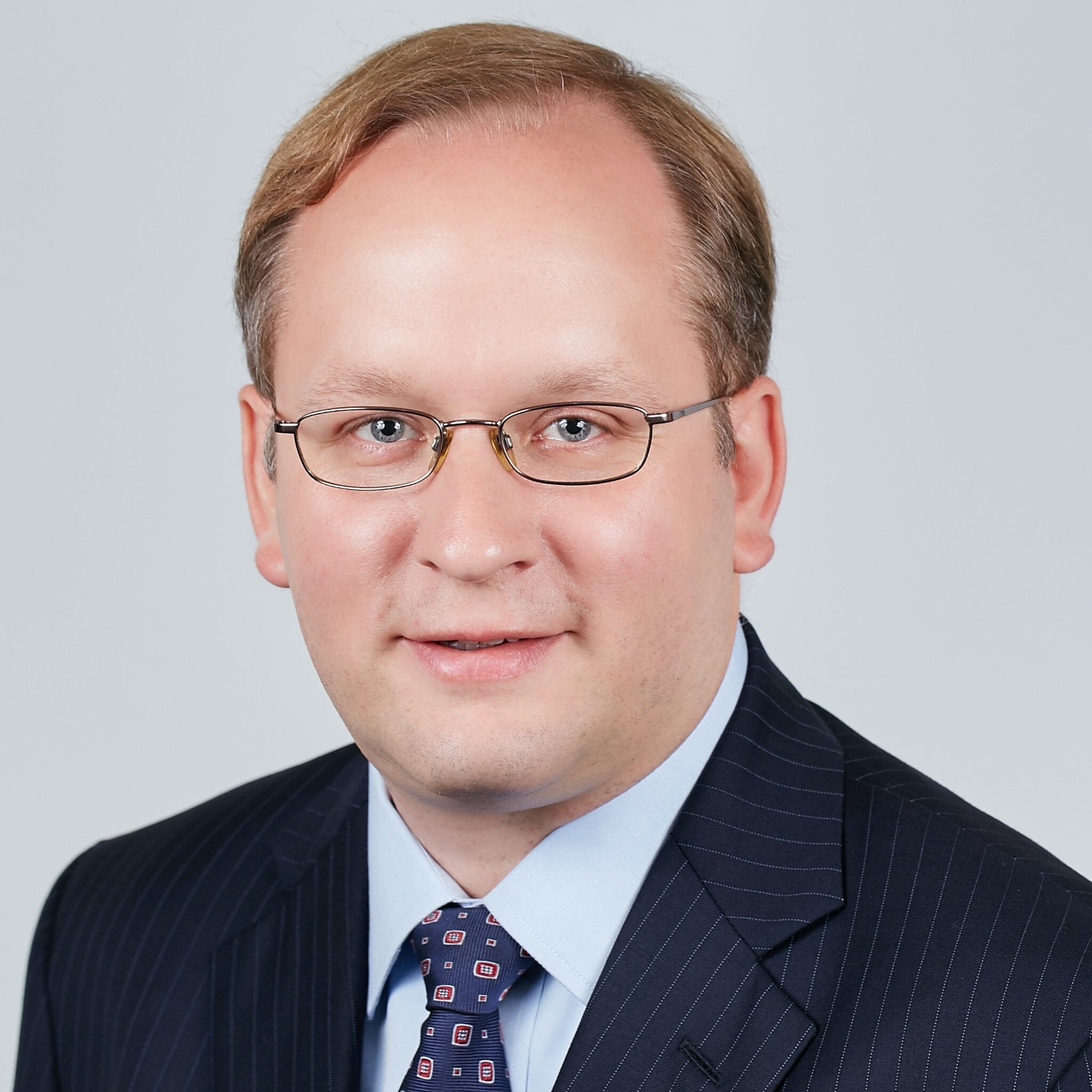 Mark Mullikin
→ Microbiome player Vedanta Biosciences, the beneficiary of a $25 million investment by the Pfizer Breakthrough Growth Initiative, has entrusted Mark Mullikin to the role of CFO. A Novartis vet in financial and strategic planning, Mullikin heads over to Vedanta after more than four years at Editas Medicine, where he had been VP, finance and investor relations.
→ Using AI to treat NASH and liver disease, Edison, NJ-based Hepion Pharmaceuticals has installed Todd Hobbs as its first CMO, effective Feb. 16. Hobbs just wrapped a 16-year tenure at Novo Nordisk where he served in a number of roles, culminating in his seven-year run as the Danish multinational's North American VP and CMO.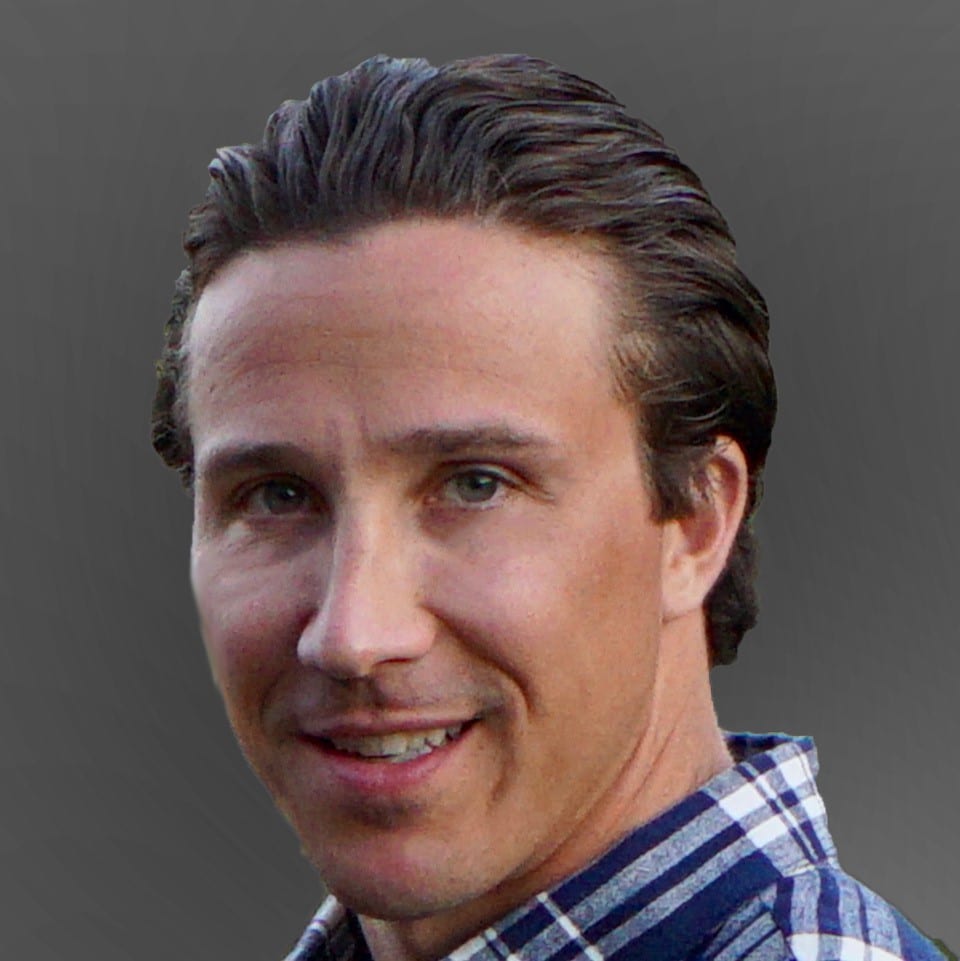 Patrick McCall
→ Incysus Therapeutics changed its name to IN8bio last summer and shelved their IPO in November. Now they have a new CFO to try and straighten things out with Patrick McCall at the financial controls. McCall moves on from Turnstone Biologics after he had been their VP of finance since late 2018. He also brings experience from Catalyst Biosciences, filling the positions of senior director of finance and corporate controller.
→ Quanta Dialysis Technologies has enlisted Selwayan Saini as COO. Saini hails from Oxford Nanopore Technologies, where he served as senior director of operations. Prior to that, Saini had stints at Medtech Inside Biometrics and Johnson & Johnson Medical Devices & Diagnostics.
→ Dynavax has followed up their January appointment of CFO Kelly MacDonald by making Dong Yu SVP of vaccine research. Yu moves on to Dynavax after several posts at GSK Vaccines, more recently as their head of preclinical R&D in the US portfolio. His experience there predates GSK's 2015 deal with Novartis Vaccines, where he was their director and function head of microbial molecular biology.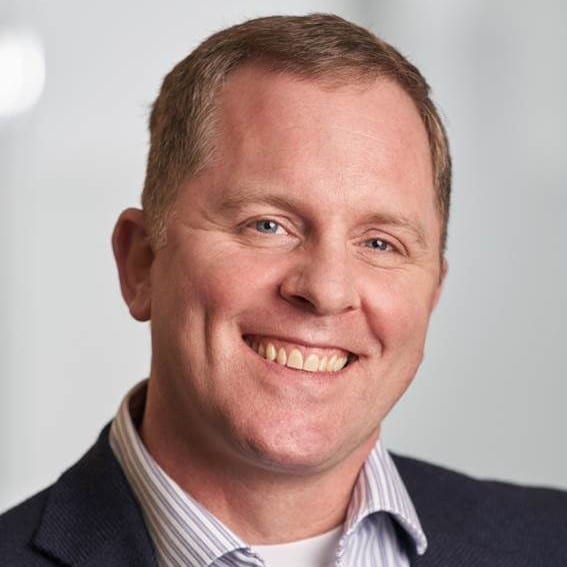 Kevin Franck
→ After choosing Quentin McCubbin as chief manufacturing officer last month, hearing loss biotech Frequency Therapeutics has welcomed Kevin Franck as SVP, strategic marketing and new product planning. Franck has been director of audiology at Massachusetts Eye and Ear, and he was also on the Harvard Medical School faculty in the Department of Otolaryngology–Head and Neck Surgery. Prior to these duties, Franck led marketing for the Bose division Bose Hear.
→ On the heels of Carrie Ann Cook's appointment as CBO, brain disease drug developer Cerevance has welcomed Naidong Ye as VP and head of CMC. Ye is formerly the VP of CMC at Millendo Therapeutics, which is on life support after the biotech waved the white flag on its study of MLE-301 as the drug flopped in Phase I.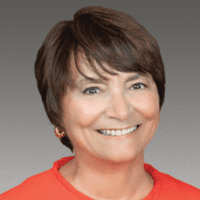 Susan Moriconi
→ Susan Moriconi has joined Bay Area genome sequencing outfit Personalis as VP of people and chief human resources officer. Moriconi makes the transition to Personalis after serving in HR roles at OmniCell since 2012. From 1997-2008, she was also VP of human resources at Boston Scientific.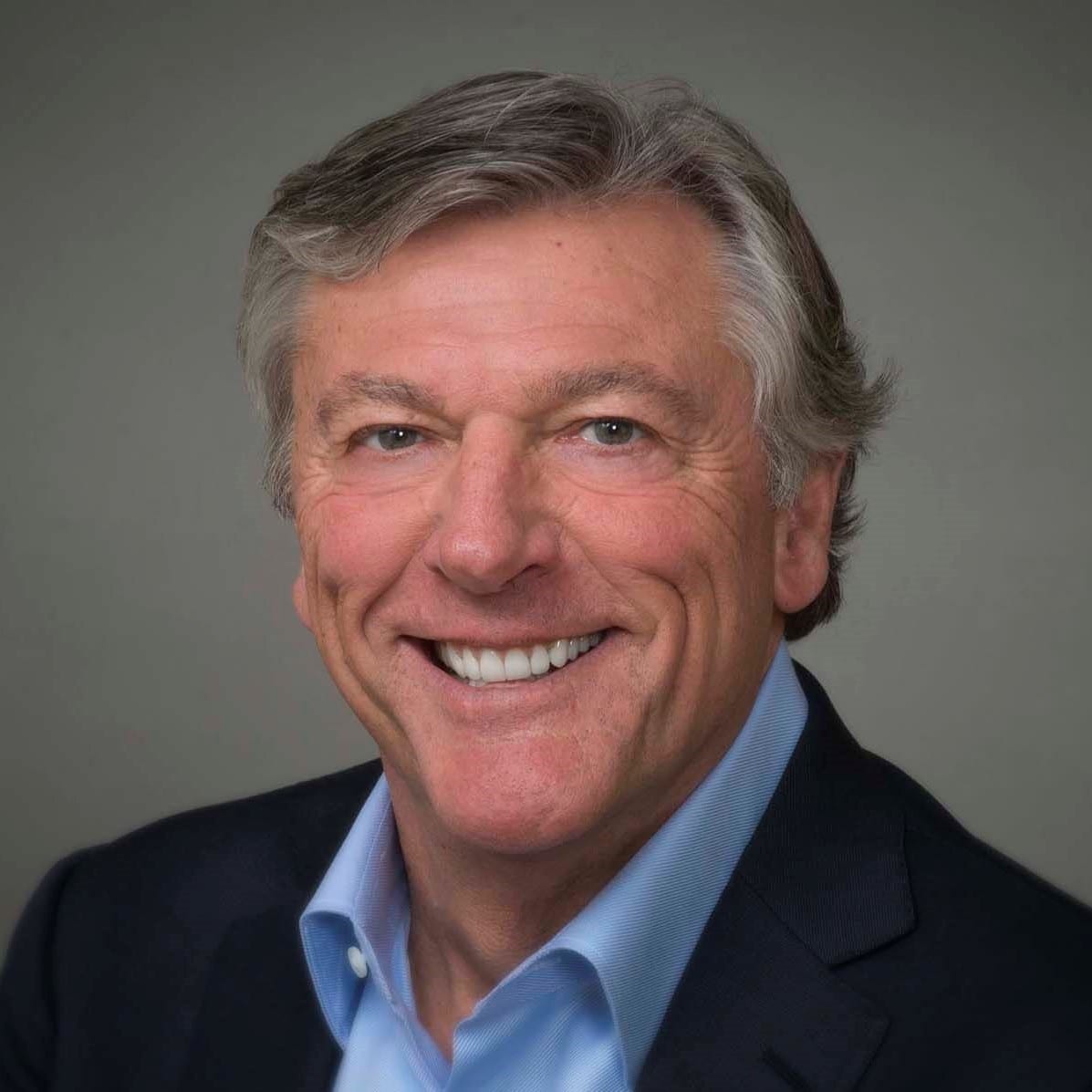 Tom Wiggans
→ Ex-Dermira chairman and CEO Tom Wiggans has been named chairman of Douglas Love's neurodegeneration pharma Annexon, another railcar that attached itself to 2020's long IPO train. Former Otsuka president and CEO William Carson has found his way to Annexon's board of directors after the retirements of William Young and Carol Gallagher effective this week.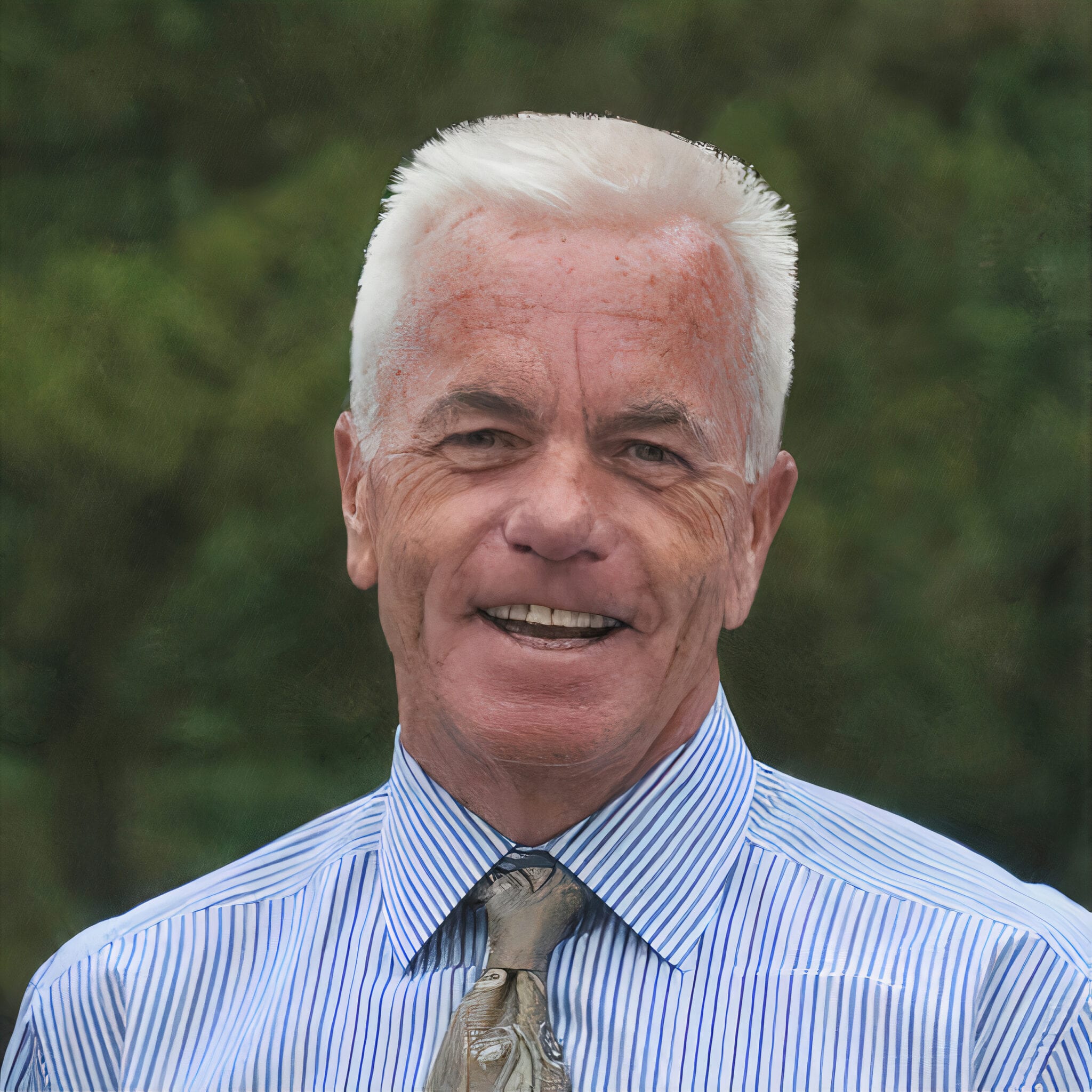 Patrick Higgins
→ Atlanta hep B player Antios Therapeutics has welcomed Patrick Higgins to the board of directors. It's a reunion of sorts with Antios co-founder and chairman Abel De La Rosa after working together at Pharmasset — Higgins as EVP, commercial, and De La Rosa as SVP of business development and scientific affairs.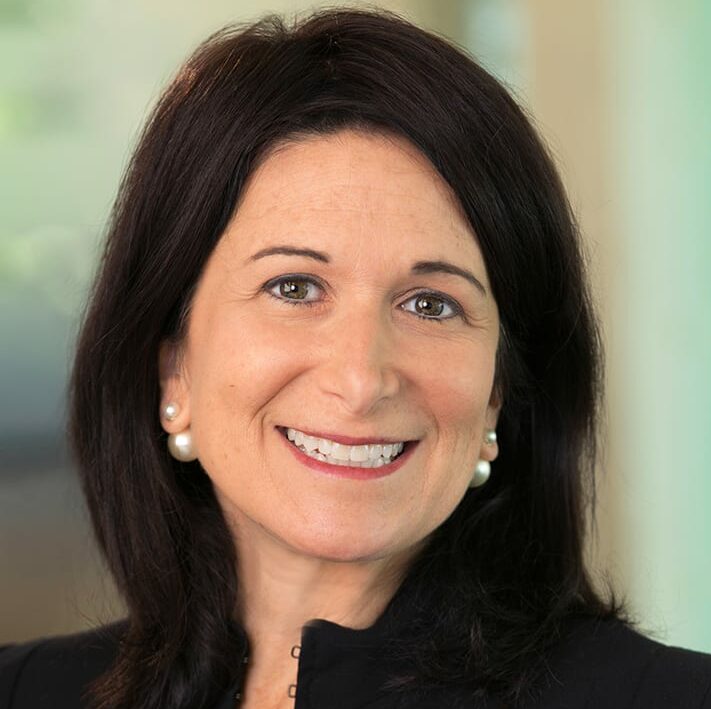 Julie Krop
→ Determined to refile an NDA after the sting of an FDA rejection for Libervant — an oral film to control seizures — Aquestive has elected a pair of new board members while Douglas Bratton has resigned from the board. By welcoming Freeline CMO Julie Krop and Scynexis CEO Marco Taglietti, Aquestive's board of directors now has eight members.
→ With ex-Intercept CFO Barbara Duncan now chairing the board of directors, Hamilton, Ontario-based Fusion Pharmaceuticals has expanded the board by including Philina Lee. A Sanofi alum, Lee is SVP, head of portfolio strategy at Blueprint Medicines and has been with the company since 2014.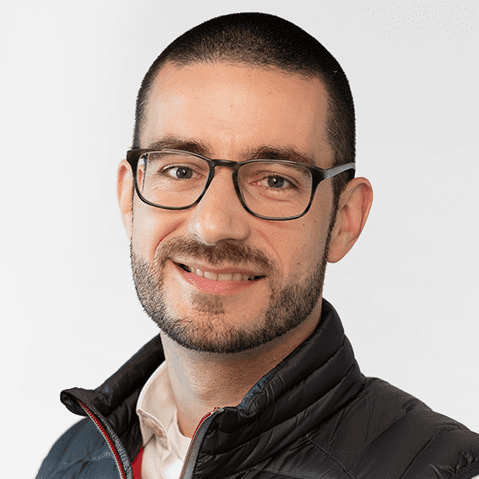 Nikola Trbovic
→ Pfizer Ventures executive director and partner Nikola Trbovic is the latest member of Palleon's board of directors after Delphi Ventures' Deepa Pakianathan joined in December. Trbovic is on the boards of Arrakis, Nimbus and Jnana Therapeutics.
→ Dale Chappell has been added to the board of directors at Cameron Durrant-led lenzilumab maker Humanigen. Chappell took the CSO job in July as part of a summer hiring bonanza that took place at Humanigen last year which included COO/CFO Timothy Morris, CCO Edward Jordan and chief accounting officer David Tousley.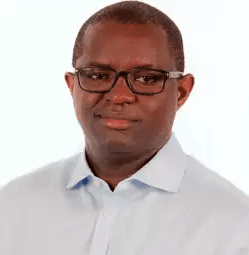 Enoch Kariuki
→ Enoch Kariuki has joined the board of directors at Zentalis Pharmaceuticals, which raised eyebrows with its upsized IPO last April. This is the second board appointment in as many weeks for the ex-VelosBio CFO after jumping on the board at Imago BioSciences.
→ Metrion Biosciences has brought on John Montana as non-executive director. Currently, Montana is operating partner at Forbion. Montana brings to the table experience from his time at Charles River Labs, Argenta, Amedis and GSK.
→ At the same time as closing a $103 million Series C financing, Personal Genome Diagnostics (PGDx) has made the additions of Kevin Raidy and Lily Li to its board of directors. Raidy is a managing partner at Cowen Healthcare Investments and also sits on the boards of Aro Biotherapeutics, Neuron23, and NodThera among others. Meanwhile, Li is principal with Northpond Ventures and previously served as associate director of corporate business development at Illumina.