The Gates Foundation has backed another early-stage vaccine effort, handing up to $2.1 million to a pre-clinical candidate from a pair of gene therapy pioneers they think can offer benefits over the first wave of Covid-19 vaccines now rolling out around the globe.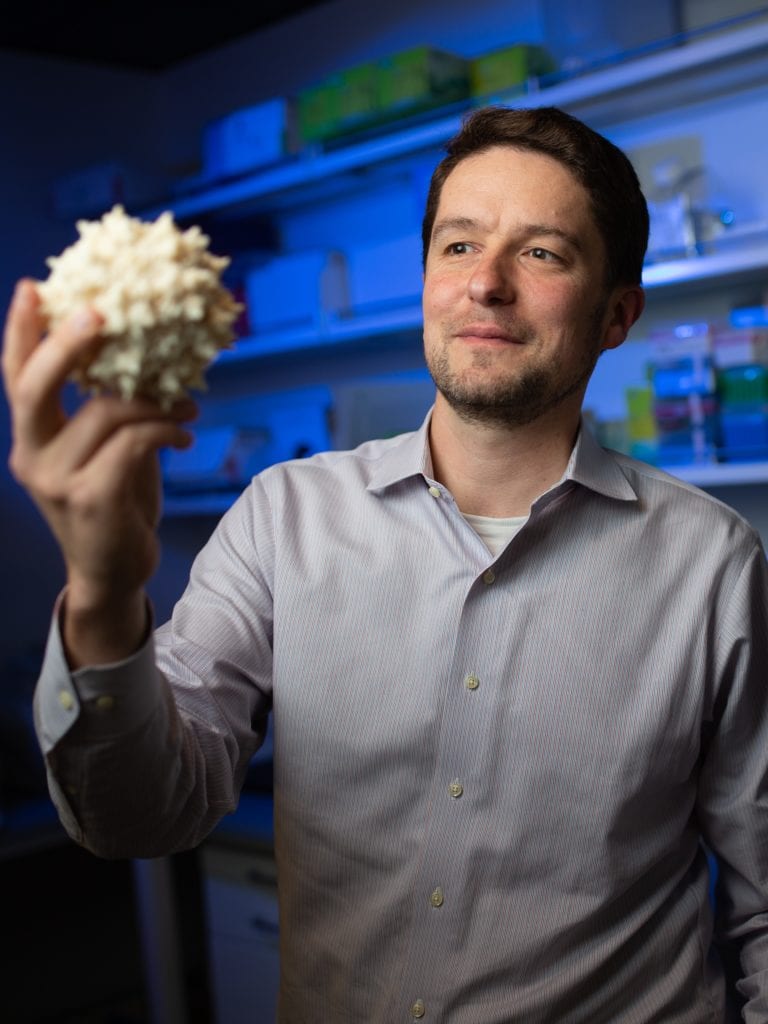 Luk Vandenberghe
The money will help advance a vaccine Luk Vandenberghe and Jim Wilson, directors of the gene therapy centers at Massachusetts Eye and Ear and the University of Pennsylvania, have been developing over the past year based on the AAV vectors commonly used in gene therapy. Now in non-human primate challenge studies, early data suggest the vaccine may work as a single dose and remain stable at room temperature, addressing two of the difficulties with rolling out the current generation of vaccines around the globe.
"When the data came in that we had a number of attributes that could be beneficial from a logistical global deployment perspective, we reached out to Gates," Vandenberghe told Endpoints News. These are "critical attributes to get these vaccines out, particularly in areas that are more challenging from an infrastructure perspective."
Of course, Vandenberghe is not the only vaccine developer to try to make a more scalable and distributable vaccine; Merck aimed for similar goals with its two experimental inoculations before shutting down both programs earlier this month.
There are yet hundreds of vaccine candidates in early development, though, and the Gates Foundation has been backing a handful it sees as particularly promising. That includes a synthetic biology candidate from the University of Washington that may also be single-dose and shelf-stable. And they've also given a $20 million grant to the Coalition for Epidemic Preparedness, which is selecting three to six "second generation" vaccines to back.
Vandenberghe's vaccine operates similarly to the adenovirus-based Covid-19 vaccines developed by J&J and AstraZeneca, using a harmless virus to shuttle a gene for the coronavirus spike protein into human cells. Rather than adenovirus, though, they used a form of the AAV vector common in gene therapy.
The AAV variant they chose, Vandenberghe said, should express the gene inside cells for about 2 to 3 months — orders of magnitude shorter than you would want for gene therapy, but also longer than mRNA or adenovirus vector vaccines. In theory, he said, that could produce a more potent and long-lasting immune response.
The Gates Foundation dollars, though, will only push them through pre-clinical studies. Vandenberghe said they are searching for additional backers or pharma partners to help bring what has largely been an academic effort into the clinic in the next couple months.
They are also looking to expand their manufacturing capability. So far, they've relied on Novartis, which has AAV facilities for producing the SMA gene therapy Zolgensma. Because their vaccines require about 1/10,000 of the dose needed for gene therapy, Vandenberghe said they should be able to extract 100 million doses from current AAV facilities even without the facility expansions other vaccines have relied on.
So far, he said, they've produced four lots of the vaccine — a small number compared to major developers, but significant for an academic effort boot-strapped in the middle of a pandemic.
"This is not in line with larger funds and we certainly are not the frontrunners here," Vandenberghe said. "The goal is to address some of the shortcomings of the first wave of vaccines."
For a look at all Endpoints News coronavirus stories, check out our special news channel.