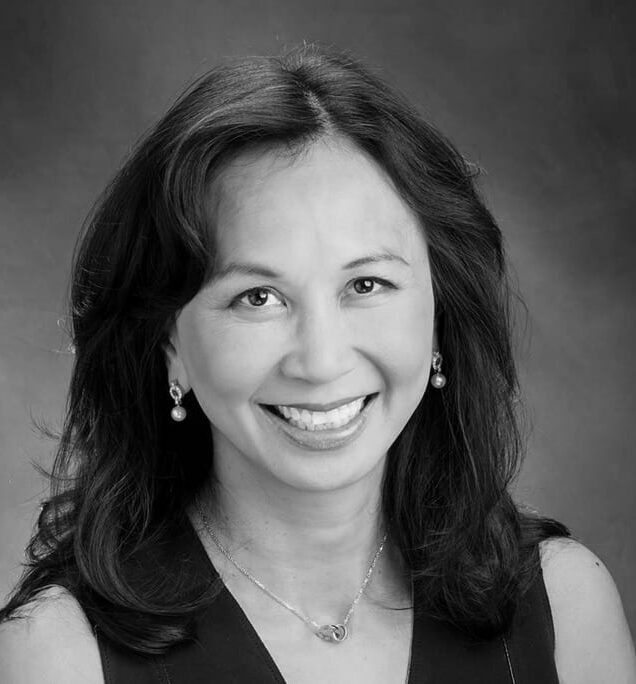 Diem Nguyen
Diem Nguyen considers herself a "point of inflection seer."
Helping businesses strategize and scale up is "where my sweet spot is," the Pfizer veteran said. So when she was tapped to take the helm at gene therapy-focused Xalud Therapeutics, she knew it would be a great fit.
Xalud, founded in 2009 and headquartered in New York City, is working on non-viral gene therapies to treat pathologic inflammation. The company's lead candidate, XT-150, is a locally injectable plasmid DNA gene therapy expressing Interleukin 10 (IL-10) — an upstream modulator for many pro-inflammatory and anti-inflammatory mediators.
Nguyen said IL-10 has evaded drug development for "quite a long time." And as the company's new CEO, she's ready to "crack that challenge."
XT-150 is currently in a Phase II/III trial for osteoarthritis, and Nguyen expects to read out topline Phase IIb data in Q4. Xalud is also looking to test its platform in a variety of other areas, from ophthalmology to neurology.
"This gene therapy platform is not for a niche population. It is actually meant for, what we like to call … gene therapy for the masses," Nguyen said, adding that hundreds of millions of patients could potentially benefit.
Xalud hails from PPD, a contract research organization where she served as executive VP. But a majority of her career (10 years of it) was spent at Pfizer, where she built the biosimilars business unit from the ground up. After convincing executive leadership and the board to invest in the unit Nguyen helped identify five monoclonal antibodies, create cell lines, then move into clinical development and ultimately commercialization. Biosimilars is now one of Pfizer's highest growth areas, she said.
From there, Nguyen took on a number of different commercial roles across biologics, solid oral dose, sterile injectables, and devices across multiple therapeutic areas. Her last role was global president of the US, Latin America and Canada and global sterile injectables for Pfizer Essential Health.
Nguyen said all that experience makes her well equipped to see and build on Xalud's potential.
"We have been working on really trying to bring this great science to a degree that I think it deserves for patients that are suffering," she said. —Nicole DeFeudis 
---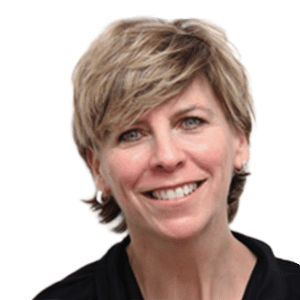 Diana Escolar
Avrobio announced a key new hire in naming Diana Escolar as chief medical officer this past Tuesday. But many years ago, Escolar had imagined herself in a different career entirely.
Escolar spent much of her childhood and young adult life as a ballerina, and by age 22 had reached what she considered the pinnacle of her dancing passion — performing in a show of the Ballad of Don Quixote in San Juan, Puerto Rico. Ultimately, she was offered a position as a professional dancer in one of the world's premiere ballet companies.
Having reached all she set out to do in ballet, she instead went into medicine, looking for a new challenge.
"I love challenges, I love to achieve things," Escolar told Endpoints News. "When I get to the top, I enjoy it for a little while and then go 'what's next?' That's sort of what happened. I was a gifted ballerina, I worked very hard to get where I was, it was a love and passion."
Escolar said there wasn't a specific moment where she realized she wants to change career paths. It was more of a gradual realization, with the understanding that dancing professionally ultimately results in a short career, and most end up as dancing teachers or choreographers. That's where she'd be at this point in her life had she gone in the other direction, she says.
While growing up, Escolar had her hands in many activities as a student. She took biology and chemistry classes, having always been interested in the sciences. She studied English, German and French, none of which were her native language. She even played guitar and was in a band.
In med school, Escolar settled on neurosciences because "it was one of the few things that didn't make me fall asleep." She enjoyed learning how CNS diseases could affect the whole body and manifest in different ways, setting a new goal to help patients in these areas and ensure that care could be administered equitably around the world.
That eventually led to co-founding the Cooperative International Neuromuscular Research Group in 1999, which created a central infrastructure for scientific, translational, and clinical research in neuromuscular diseases. Escolar considers this her Quixote performance in the industry.
"That completely changed the landscape of drug trials and advancement of treatment for all the neuromuscular and neurogenetic disorders," Escolar said. "There's been a lot of the industry that followed that, and the Europeans created a similar network that ended up partnering with CINRG, so it became a global network."
In the early 2010s, she then went into the private sector, most recently serving as CMO at the now-former miRagen Therapeutics. — Max Gelman
---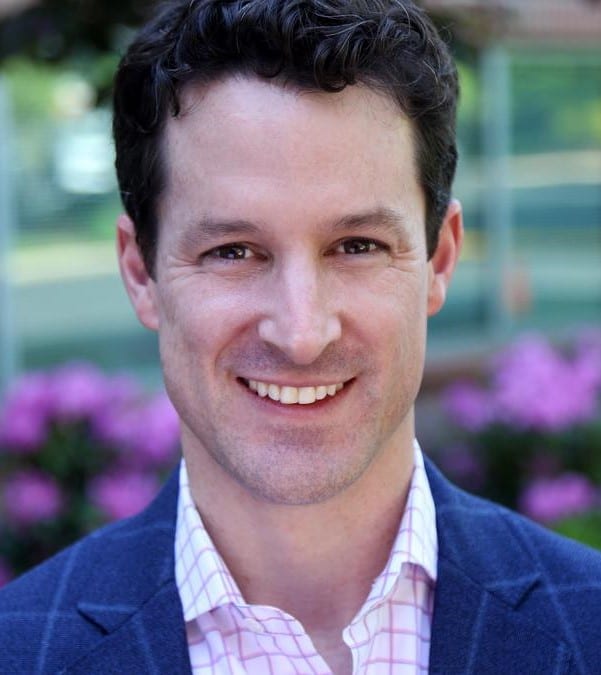 Jonathan Violin
→ Viridian Therapeutics was bought out in October by mirAgen, and now the latter has decided to change its name to Viridian — and change its top exec. Viridian co-founder Jonathan Violin, who had been president and COO, will rosin up the bow as president and CEO after his predecessor's very brief tenure. Lee Rauch had been named CEO of Boulder, CO-based mirAgen in September after initially coming on board in June as COO, and she will now be a strategic advisor. Violin co-founded Trevena and served in various capacities there, including SVP, scientific affairs and investor relations officer.
Viridian is also boosting the leadership team with Barrett Katz as CMO. Katz was with two subsidiaries at BridgeBio: president and CMO of Retinagenix and CEO of Fortify Therapeutics. Prior to that, he was CMO at GenSight Biologics.
→ Just a couple weeks after its lead drug IMR-687 failed to impress in a Phase IIa trial for sickle cell disease — sending shares tumbling — Imara has recruited Kenneth Attie as CMO. Attie, who cut his teeth as a clinical scientist at Genentech, was previously Acceleron's VP of medical research for more than 11 years, steering global clinical development of such drugs as Reblozyl (luspatercept), which could have blockbuster potential.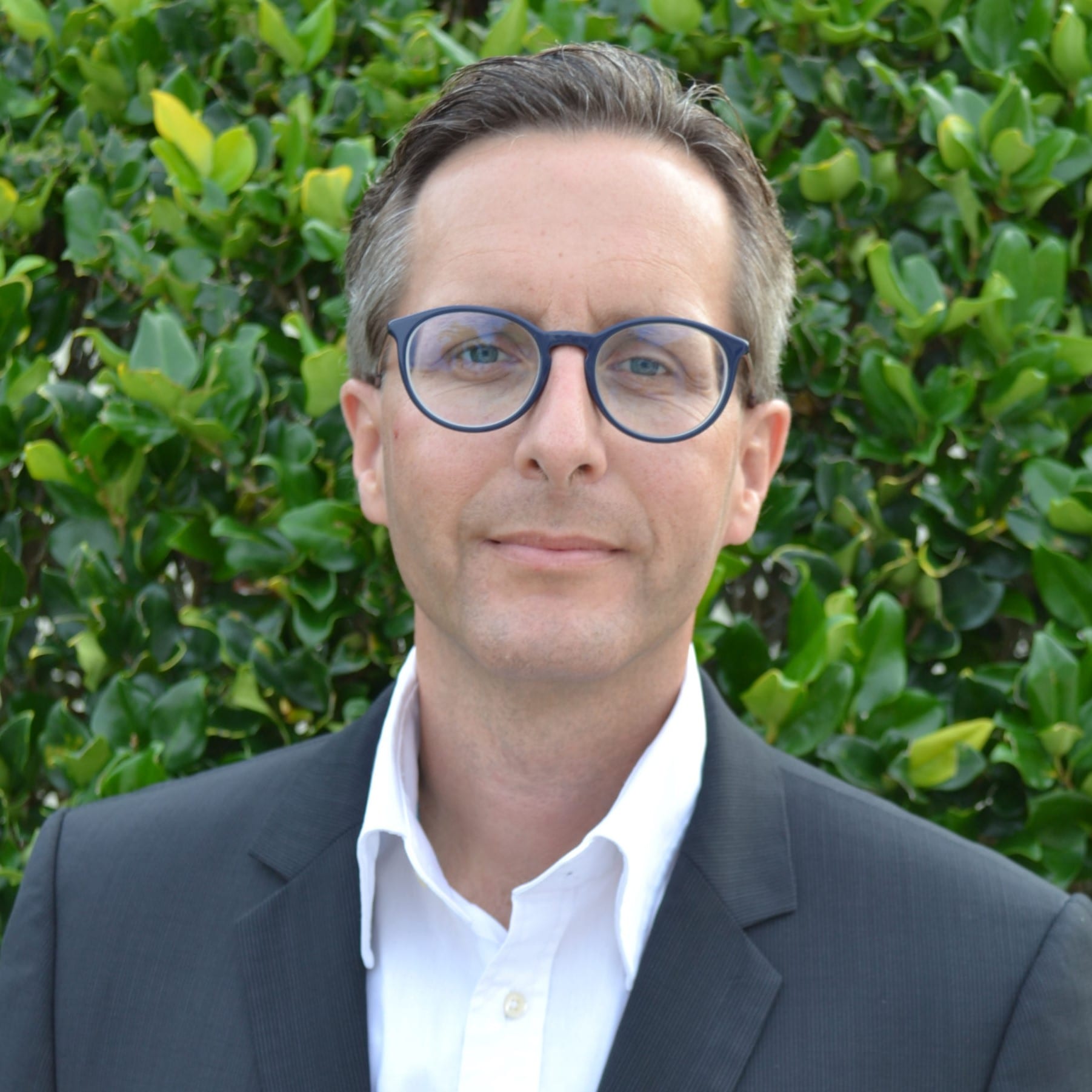 Frank Neumann
→ In a surprising about-face, Frank Neumann has stepped away as Verastem's CMO after only two blink-and-you-miss-it weeks on the job, prompting their stock $VSTM to slide 10% on Wednesday after the announcement. Neumann was just in last week's Peer Review after taking the Verastem job and leaving his position as VP, head of oncology clinical research at bluebird bio. Verastem can only say that Neumann "accepted a role at a cell therapy company to continue work in that space."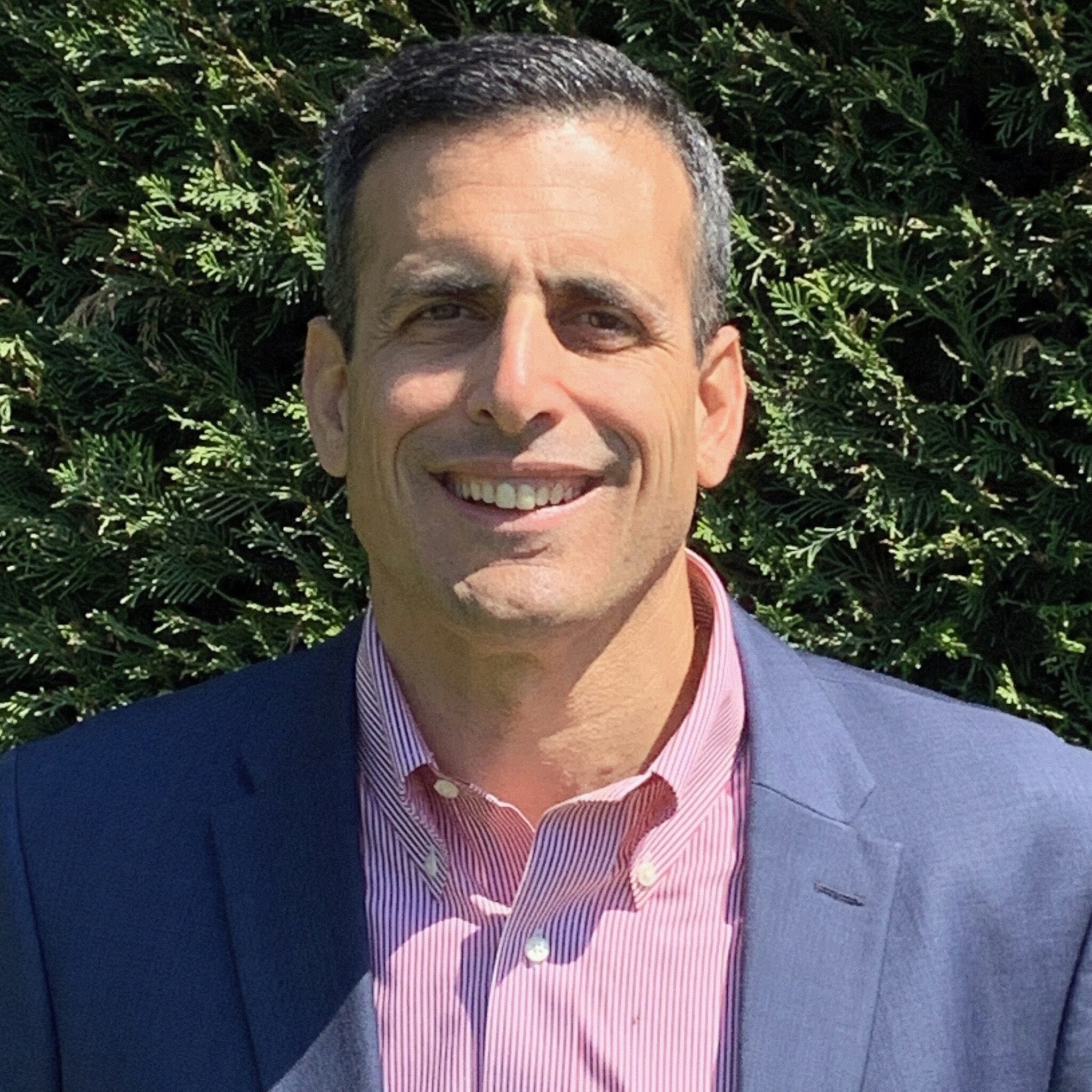 Amir Reichman
→ BiondVax's complete misfire in a Phase III study of its universal flu vaccine sent investors to the hills — and signaled a changing of the guard at CEO. With Ron Babecoff no longer at the helm of the place he co-founded, Amir Reichman steps in effective March 2, while Babecoff transitions to a senior advisory role. In the meantime, Reichman will wrap up his run as GSK's head of global vaccines engineering core technologies and asset management. Reichman's tenure predates the 2015 acquisition of Novartis Vaccines, where he held posts in the global vaccines supply chain management organization.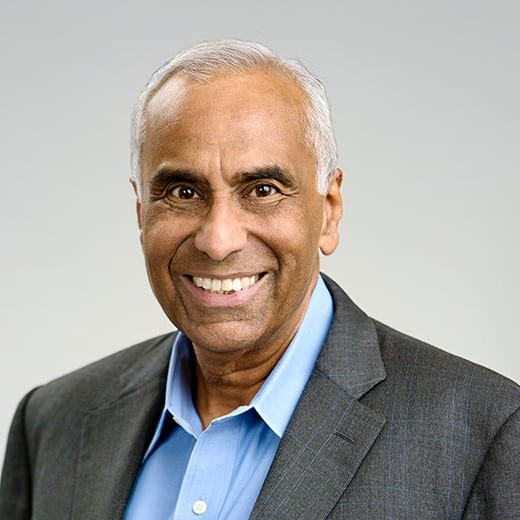 Anil Singhal
→ Tizona spinout Trishula Therapeutics, which is partnering with AbbVie on their anti-CD39 antibody TTX-030, has selected Anil Singhal as CEO. Tizona CEO Scott Clarke had been interim CEO of Trishula, which launched last August. It's a familiar face to their partner: Singhal was once AbbVie's VP of early oncology development and head of the pharma giant's site in Redwood City, CA. He was CEO of Adicet Bio for two years until it merged with Novartis spinout reSTORbio last spring, leaving its CEO Chen Schor to take the helm at Adicet.
→ Big Pharma vet Michael Flanagan has been installed as chief technical officer at antibody oligonucleotide conjugate outfit Avidity Biosciences, partnering with CSO Art Levin "to deepen the pipeline and broaden the AOC platform," president and CEO Sarah Boyce said in a statement. Flanagan had previously been Genentech's senior director and project team leader, oncology and immunology, and before that, he was senior director of RNA sciences at Merck. In the 1990s, Flanagan was a senior scientist at Gilead.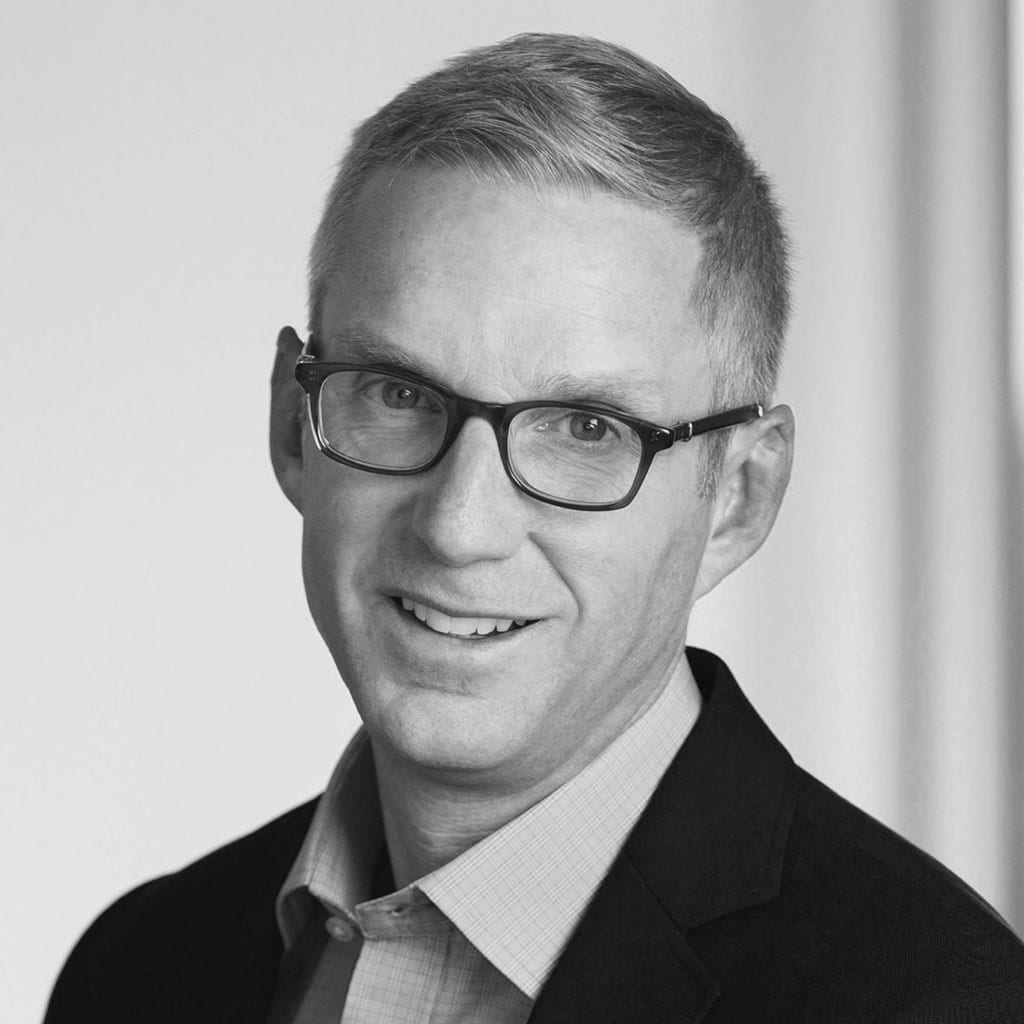 Thomas Soloway
→ Versant-backed T cell therapy player T-knife, which pulled in a Series A worth more than $78 million in the dog days of last summer, is refashioning its C-suite with Thomas Soloway as CEO and Camille Landis as CBO and CFO. Soloway, who replaces Elisa Kieback, had logged five years at Audentes as their EVP, COO and had a brief run as CFO at Ascendis Pharma AS from 2014-15. Landis heads to T-knife from Unity Biotechnology, where she was SVP, corporate development, and she's also been CBO at Eidos.
→ In addition to Landis at T-knife, the exodus from Unity Biotechnology continues after deep job cuts and the loss of their lead program cast a pall on their 2020. Douglas Rich has become chief technical officer at Applied Molecular Transport, a South San Francisco biotech which raised a shade more than $177 million in a June IPO. Rich had been with Unity since 2017 as SVP, operations, and has experience from Kythera Biopharmaceuticals (SVP, operations), Boehringer Ingelheim (VP, quality) and Amgen in several operations roles spread over 18 years.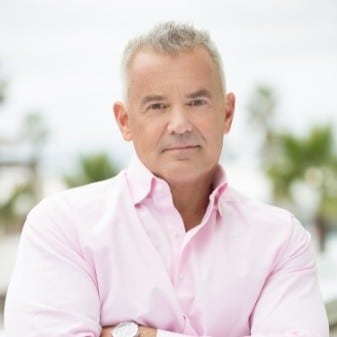 Jim Caggiano
→ Just a short time ago, Jim Caggiano took the CEO reins at Targazyme. Now he's ready for another CEO challenge at Evolve Biologics, an outfit from Ontario focused on plasma-derived therapeutics. Caggiano helmed Dendreon and was president of Valeant Pharmaceuticals, which sold Dendreon to Sanpower Group in early 2017. He's also been a sales and marketing exec at Allergan and Abbott.
→ With its sights set on an $86 million IPO, NexImmune hired Jerome Zeldis as their new R&D chief earlier this month, and a fellow Celgene alum will join him as CMO. Robert Knight spent 16 years as a VP in clinical research at Celgene and then took charge of the Yescarta clinical program at Kite. Before these stops, Knight was Sorrento's head of clinical research. Phase I/II trials are ongoing for NexImmune's lead candidates NEXI-001 and NEXI-002.
Elsewhere at NexImmune, Grant Verstandig has been elected to the Gaithersburg, MD biotech's board of directors. Verstandig is the chief digital officer at UnitedHealth Group, which acquired his company Rally Health in 2017.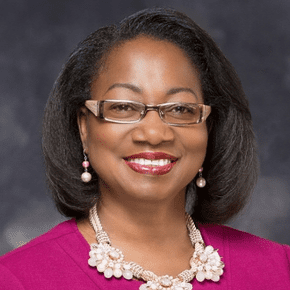 Henrietta Ukwu
→ Meanwhile, at another prominent Gaithersburg biotech, Novavax keeps on adding new folks as they push forward in a pivotal Phase III with their Covid-19 vaccine. This time it's Henrietta Ukwu making her way to Novavax as chief regulatory and quality officer. A Merck and Pfizer vet in regulatory affairs, Ukwu devoted eight years to Otsuka Pharmaceuticals, where she was most recently chief regulatory officer and global head of quality and regulatory.
→ Christopher Moxham logged almost 20 years in two separate stints in drug discovery at Eli Lilly developing the pharma giant's oncology pipeline before swinging to Fulcrum Therapeutics two years ago as SVP, discovery research. Now Fulcrum, which saw its Phase II study falter with old GSK drug losmapimod last summer, has promoted Moxham to CSO. He replaces fellow Eli Lilly alum Owen Wallace, who was Fulcrum's chief scientist since 2017.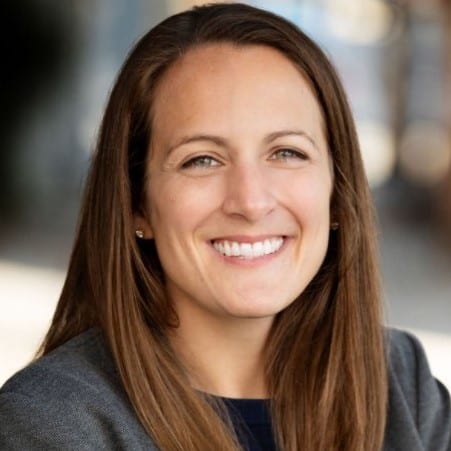 Kelly MacDonald
→ Michael Ostrach announced his retirement last fall as CFO of Dynavax, and this week the hep B vaccine maker named Kelly MacDonald as his successor. MacDonald hails from Ironwood Pharmaceuticals, where she held a variety of titles, beginning as a senior manager, technical accounting and external reporting and capping her time as chief accounting officer and VP, finance.
→ John Doyle has been appointed CFO at Chiasma, which won FDA approval back in June for its acromegaly drug Mycapssa. He succeeds Mark Fitzpatrick, who will stick around as a consultant until June 30. Doyle arrives at Chiasma from a nearly three-year stint at Verastem, eventually becoming the cancer biotech's VP of finance and investor relations.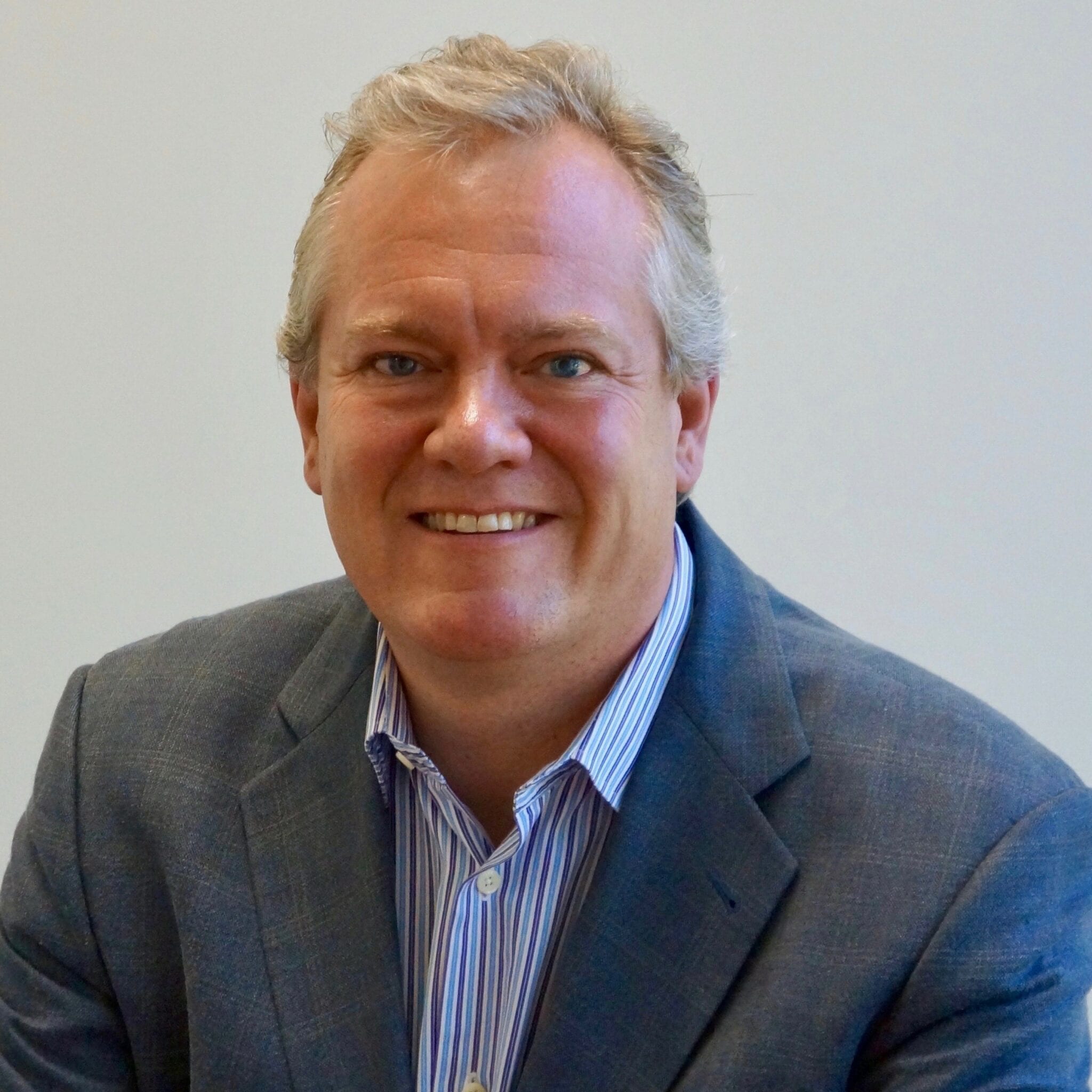 Matthew Plunkett
→ Snapping up $80 million in Series C financing in November — with a hint of prepping an IPO sometime this year — South San Francisco blood cancer biotech Imago BioSciences has pegged Matthew Plunkett as CFO. Plunkett is coming off a two-year run as CFO for Nkarta Therapeutics, and he's also been chief financial and business officer at Medeor Therapeutics.
→ Frederic Fasano has been named president and COO of Quebec-based Valeo Pharma, centered on commercializing prescription products in Canada. Fasano, a longtime Servier vet who eventually climbed his way to CEO of Servier Canada from 2011-20, will also be a member of Valeo's board of directors. At the same time, Valeo CEO Steve Saviuk will slide into the role of vice-chairman of the board.
→ Amit Munshi's neuro subsidiary Longboard Pharmaceuticals has a new CFO with the arrival of Brandi Roberts. Roberts hails from Lineage Cell Therapeutics, holding the CFO post for two years until resigning last week. Lineage CEO Brian Culley will be interim CFO there until a replacement is found.
Elsewhere at Longboard, former Arena board member and ex-Idec Pharmaceuticals CFO Phillip Schneider, along with eGenesis CEO Paul Sekhri, have jumped on to the board of directors.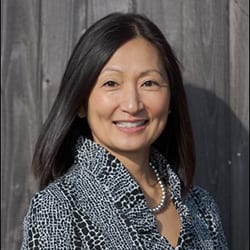 Connie Chang
→ Retinal disease-focused ONL Therapeutics from Ann Arbor, MI has welcomed Connie Chang as their new COO. A Pfizer vet in marketing, Chang was previously VP of corporate affairs at Millendo Therapeutics, which is being forced to re-evaluate where they are as a company by slashing their staff and closing up shop on NK3R antagonist MLE-301 earlier this month.
→ Belgian pharma Oxurion NV, focused on eye diseases connected with diabetes, chose a new CFO and CMO last year, and they've reached into academia to tap Alan Stitt as CSO. Stitt has been the chair of experimental ophthalmology at Queen's University Belfast since 2001 and has specialized in researching retinal diseases. Stitt succeeds the retiring Jean Feyen, who had been Oxurion's CSO since 2013.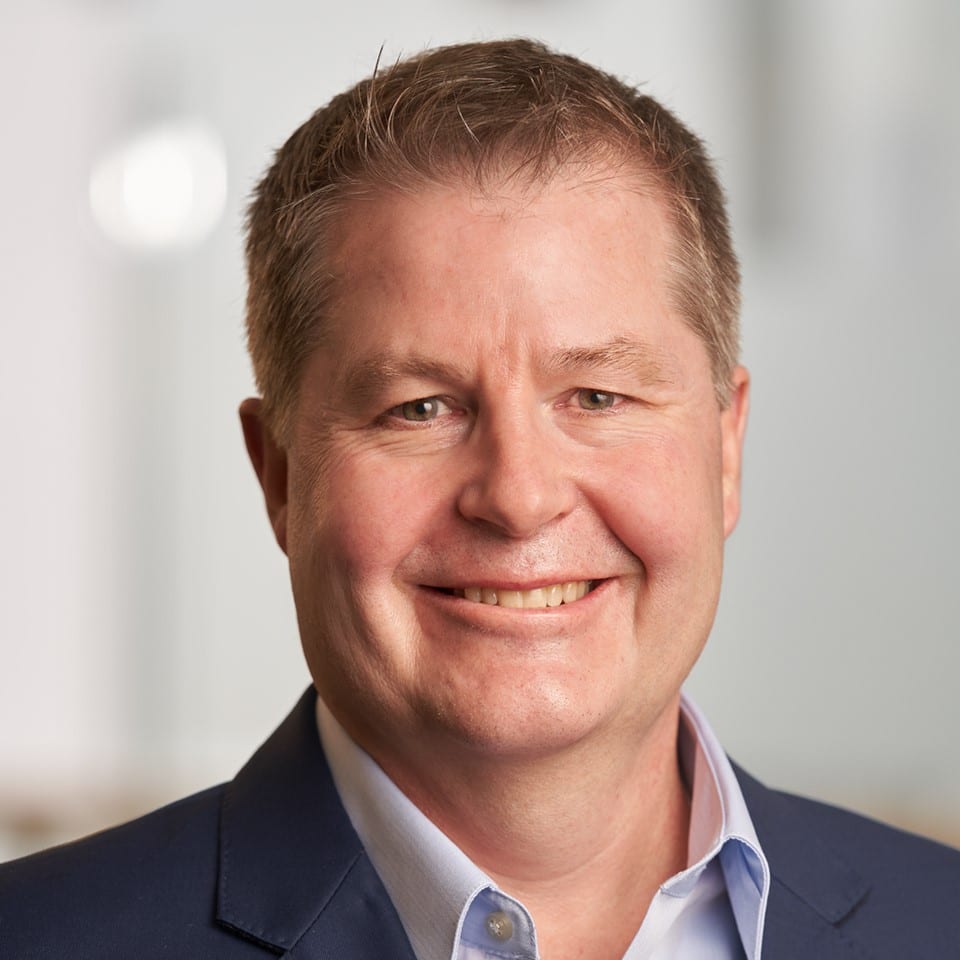 Quentin McCubbin
→ With its lead drug FX-322 targeting sensorineural hearing loss, Frequency Therapeutics has installed Quentin McCubbin as chief manufacturing officer, a month and a half after Peter Pfreundschuh was appointed CFO. McCubbin hails from Tony Coles' team at Cerevel, where he led their technical operations. He also had a 19-year tenure with Takeda/Millennium, with the last three-and-a-half years as VP, global head of chemical development laboratories.
→ Dutch biotech Sapreme, focused on developing macromolecule therapeutics, has corralled Henrik Luessen as CBO. Luessen has previously been CBO at Belgian cell therapy developer Promethera Biosciences and started life science advisory group Tytonis BV, serving as managing director.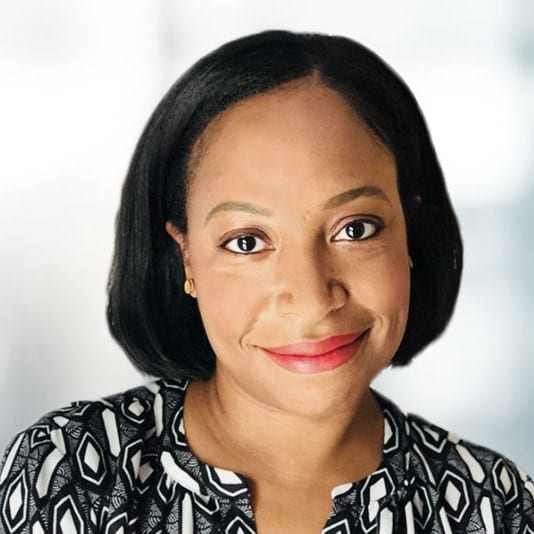 Carla Poulson
→ Carla Poulson's recent stop at Akcea was a brief one as she moves on to antibody-drug conjugate (ADC) player Mersana Therapeutics as chief human resources officer. As Peer Review told you, Poulson left Vertex last May to join Akcea in the same role she now fills at Mersana. In Poulson's nearly decade-long stay at Vertex, she was head of international human resources and was later promoted to VP, human resources.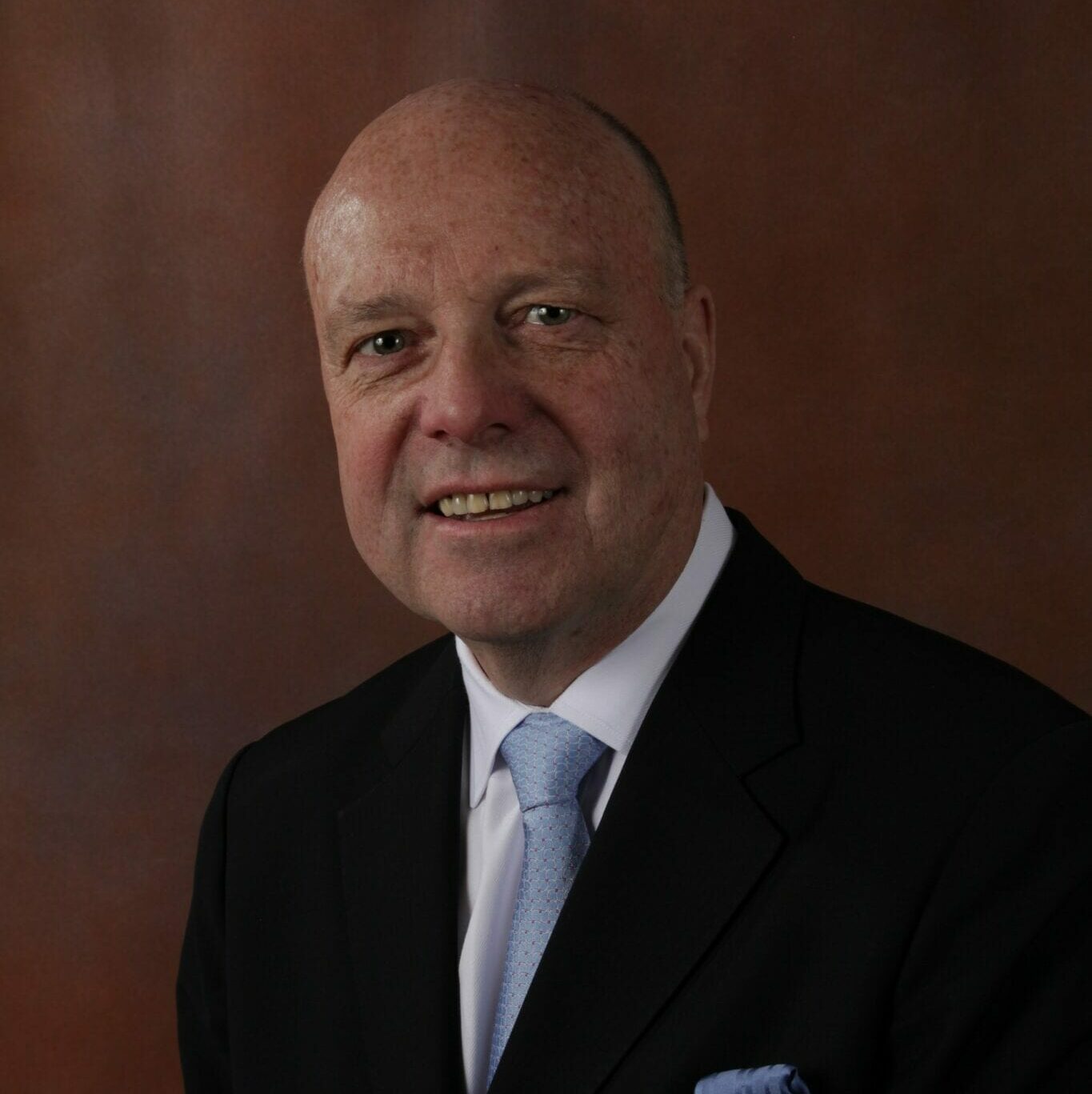 Richard Woodman
→ Eisai has named Richard Woodman as chief clinical officer of its oncology business group. Most recently, Woodman was CMO and head of research and development at Onconova Therapeutics. Prior to that, Woodman had a 12-year stint at Novartis, serving as franchise head for hematology in global medical affairs. Woodman jumped into the industry as senior medical director at J&J.
→ Steven Tuch has been chosen as head of corporate development at Rallybio, which has $145 million in Series B financing squared away for programs that include RLYB211 for fetal and neonatal alloimmune thrombocytopenia. Tuch leaves his gig at BMO Capital Markets as managing director, head of US equity capital markets originations.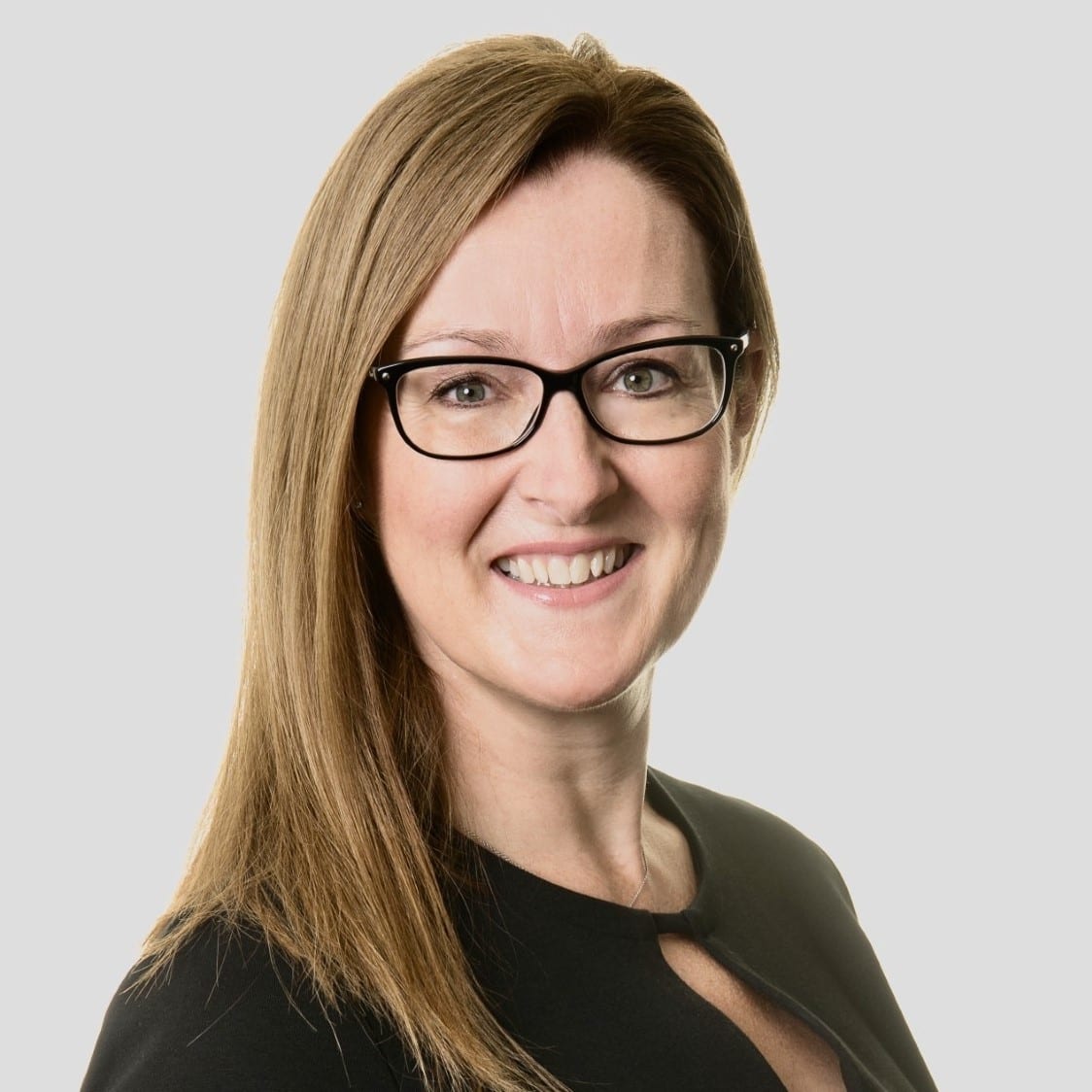 Gwenan White
→ Effective in March, Big Pharma vet Gwenan White will join Ipsen — now helmed by former Sanofi exec David Loew — as EVP, communications and public affairs. White, who's worked in communications at GSK, Abbott and AbbVie, is coming from Novartis, where she was global head of pharma communications and patient advocacy.
→ Jean-Pierre Sommadossi's crew at Atea Pharmaceuticals has added two new execs, starting with SVP of regulatory affairs Jayanthi Wolf. A 19-year Merck alum, Wolf closed her time at the pharma giant as executive director, global regulatory affairs. In addition, Atea has selected Jonae Barnes as SVP of investor relations and corporate communications. Barnes, who got her start at Sepracor (now Sunovion) from 1996-2009, had been Poxel's SVP, investor relations, corporate communications & public relations.
→ AGC Biologics, the CDMO that committed $194 million to expanding its Copenhagen site last month, has called upon David Stewart to oversee their site in Boulder, CO. The new general manager/site head comes to AGC with leadership experience in manufacturing from Biogen and Genentech.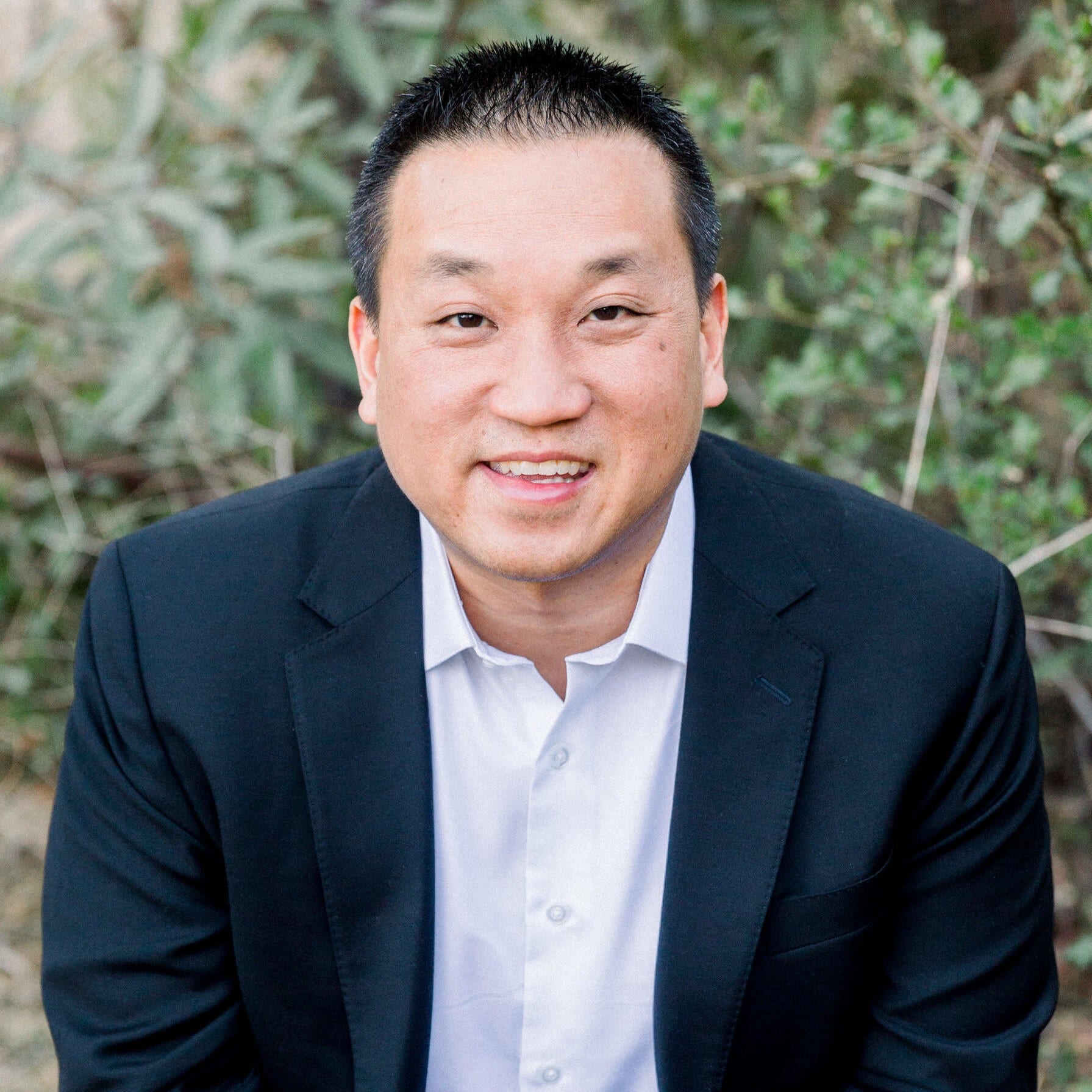 Bryan Wahl
→ Tarsus Pharmaceuticals, which is developing its lead drug for the eye disease Demodex blepharitis, has made Bryan Wahl general counsel, a couple weeks after the appointment of chief human resources officer Dianne Whitfield. Wahl was formerly a partner at Knobbe Martens since 2005.
→ Black Diamond Therapeutics has made the addition of Kapil Dhingra to its board of directors. Dhingra served as clinical and strategic advisor to the company since 2017. Dhingra joins with nearly a decade of experience at Roche, serving in roles such as VP, head of oncology disease biology leadership team and head of oncology clinical development. His appointment comes months after Black Diamond reeled in ex-GSK CEO Bob Ingram as chairman for its board.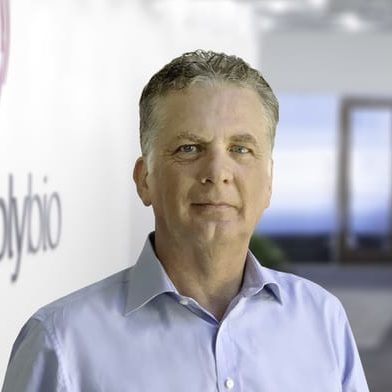 John McHutchison
→ Oxford-based exosome player Evox Therapeutics has reserved a seat for John McHutchison on the board of directors. Since August 2019, McHutchison has been president and CEO at Assembly Biosciences after nine years at Gilead.
→ SOPHiA GENETICS has nominated Kathy Hibbs to their board of directors. Currently, Hibbs is chief legal and regulatory officer at 23andMe. Hibbs also sits on the boards of Genomic Health and Monogram Biosciences.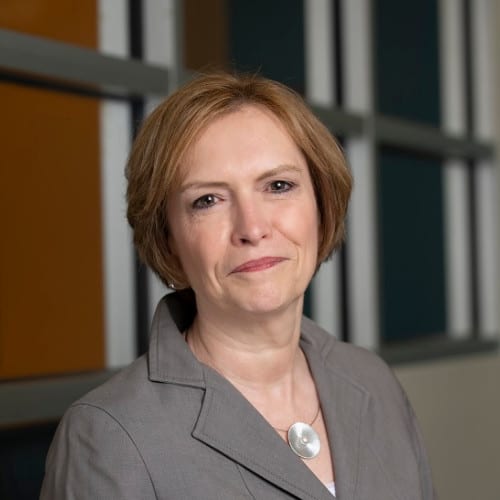 Alison Lawton
→ Launched by Syncona, AAV-based gene therapy shop SwanBio has welcomed Alison Lawton to their board of directors following the November appointments of Patty Allen, Danny Bar-Zohar and Alex Hamilton. The former president and CEO of Kaleido Biosciences, Lawton also joined the board of X4 Pharmaceuticals in October.
→ CMR Surgical has tapped Catherine Moukheibir as non-executive director. Moukheibir joins the company with experience as non-executive director of Ironwood Pharmaceuticals, Kymab and Orphazyme. Previously, Moukheibir was CFO of Movetis NV (acquired by Shire in 2010).