Just under a decade ago, Eli Lilly announced early results for a new drug that lowered bad cholesterol and raised good cholesterol. It was a "holy grail" result, as JAMA put it in a press release, offering a path for a pill that could curb cardiovascular disease, still the leading cause of death in the US. Merck, Amgen, Roche, and Pfizer all jumped in with similar molecules.
And then, beginning in 2015, it all fell apart. The molecules, known as CETP inhibitor, boosted good cholesterol but pivotal study after pivotal study showed they didn't prevent heart attacks, strokes or other cardiovascular deaths. "CETP inhibitor class finally dies," ran one 2017 headline, when Merck abandoned its effort.
Now a group of investors has decided to make one last large bid at resurrecting the field. The lengthy syndicate, led by Morningside Ventures and Forbion, has put $196 million into a Series A for NewAmsterdam Pharma, a small Dutch startup that will take Amgen's old molecule and push it into Phase III later this year.
The new effort centers around one of the only CETP blockers that didn't make it into pivotal studies. In 2015, months before Lilly's drug bombed, Amgen paid $300 million upfront and over a billion in milestones to acquire Dezima and its CETP inhibitor obicetrapib. By 2016, they had suspended investment. They put it on the shelf the following year, after Merck waived the white flag.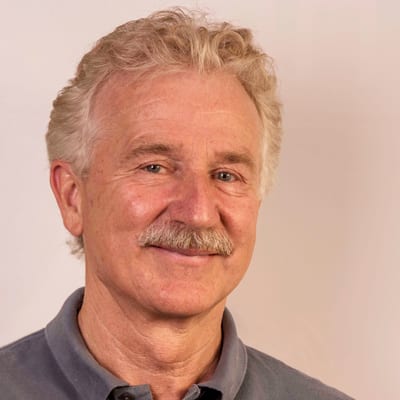 John Kastelein
The new company is led by CSO John Kastelein, one of the scientists who worked on the original obicetrapib trials, and CEO Michael Davidson, who served as CEO of the Corvida Therapeutics before Novo Nordisk bought out the cardio-focused company for $725 million last June.
The two will have to prove that their molecule can work where similar drugs have repeatedly failed.
The duo and their investors point to long-term data Merck recently released on their molecule. Unlike Roche or Eli Lilly, Merck initially said their drug succeeded in a 30,000-person Phase III, but eventually announced that the data weren't good enough to support a regulatory filing. Updated results posted last year on clinicaltrials.gov showed 10.8% of participants had a major coronary event, compared to 11.8% on placebo.
Although that may not sound like a huge effect size, in a study that large, it was good enough for a p value of 0.004. Given Merck's decision not to file the drug after the initial positive result, though, it's unclear what regulators would view as the bar to approval.
NewAmsterdam thinks their drug can perform even better, though they likely face a long road to proving it. Although few new companies move so quickly into Phase III studies, pivotal cardiovascular trials are notoriously large and expensive. Yet a litany of investors — Kaiser Foundation Hospitals, BVF Partners L.P., Population Health Partners, LSP Dementia Fund, Peter Thiel, Janus Henderson Investors, Medpace, GL Capital, JVC Investment Partners, and Presight Capital — have seen enough potential to push them through.