In the massive immunology market, some of pharma's biggest players are looking for novel pathways to treat disease areas already packed with big-name drugs. Now, with an immunology blockbuster of its own in Otezla, Amgen is ponying up to partner with a Michigan discovery outfit looking to use dendritic cells to churn up immune tolerance.
Amgen will pay $240 million in upfront cash and milestone payments for molecules targeting autoimmune conditions from Ann Arbor, Michigan-based Evoq Therapeutics, a spinoff of research from the University of Michigan, the biotech said Wednesday.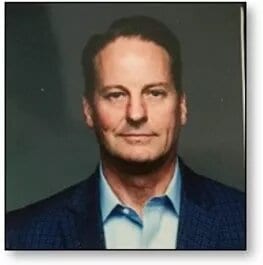 Greg Barrett
Evoq, named for the targeted dendritic cells the company uses to "evoke" immune tolerance in regulatory T cells, is the product of research from co-founders James Moon and Anna Schwendeman, who melded minds while working together at the university, president Greg Barrett told Endpoints News. The pair created a high-density lipoprotein platform, dubbed NanoDisc, that they speculated could be used to directly deliver peptides more effectively into the lymph nodes.
With their research used as the basis for a new company, Moon and Schwendeman, now chief scientific officer and VP of preclinical development, respectively, initially targeted oncology but quickly pivoted to inflammatory autoimmune diseases after reconnoitering a jam-packed cancer space and turning out positive preclinical data , Barrett said.
"As is often the case, evoking an immune response and evoking immune tolerance is the other side of the same coin," Barrett said. "So when we looked at the immuno-tolerance space, we were really surprised by the numbers that were coming up."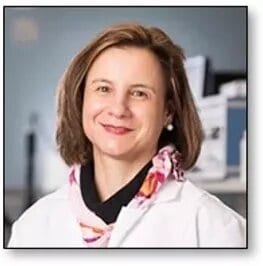 Anna Schwendeman
Those high marks in the early stages using what Barrett called "gold standard animal models" caught the eyes of investors and pharma players, including Amgen, which decided to jump on board with its established presence in the immunology space — most notably with newly acquired Otezla.
Barrett couldn't divulge what cut of the $240 million pact will be in upfront cash and what will be in biobucks, but he did say a "significant" chunk of change will be used to advance Amgen's targeted molecules as well as Evoq's in-house portfolio, with two molecules targeting MOG antibody disease, a newly coined condition that can cause neuro-spinal swelling and is usually misdiagnosed as multiple sclerosis, and type 1 diabetes.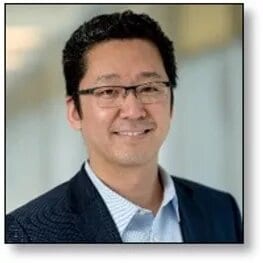 James Moon
That range of potential therapeutic use shows Evoq's platform isn't just a "one-trick pony," Barrett said. However, the extent of Amgen's interest couldn't be disclosed; Barrett said the pharma giant was looking at "selected disease spaces" for Evoq's potential molecules.
As part of the pact, Evoq and Amgen will co-develop any preclinical candidates identified with Amgen, which will then be handling clinical development and commercialization on the back end. Evoq would be due certain royalties in case its candidates go to market, Barrett said.