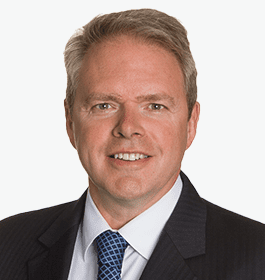 Iain Brown
→ Vowing to find a groove after a string of bogeys on the scorecard, Richard Pops has shaken up the C-suite at Alkermes, staying in-house by tapping Blair Jackson as COO and Iain Brown as CFO. Jackson, who began his tenure at Alkermes in 1999, moves up from the SVP post in corporate planning he held for 18 years. Continuing a run with Alkermes that dates to 2003, Brown was SVP and chief accounting officer prior to the promotion.
Brown replaces James Frates, who leaves Alkermes after nearly 20 years as the tottering biotech tries to regain its financial footing and looks to bounce back from a CRL handed down by the FDA in November for their anti-psychotic combo drug ALKS-3831. Alkermes didn't fare much better in 2019, cutting 160 jobs and getting their depression drug ALKS-5461 brushed aside by the agency.
→ The new year brings two appointments to Art Krieg-founded Checkmate Pharmaceuticals, starting with CFO Robert Dolski. After working for Stéphane Bancel as Moderna's VP, head of financial planning & analysis, Dolski heads to Cambridge, MA-based Checkmate after a brief stint as VP, finance at Akcea Therapeutics and not long after Checkmate closed on its $75 million IPO. Additionally, Katherine Eade has arrived as Checkmate's general counsel. A member of Harvard Bioscience's board of directors, Eade was previously with Align Technology as VP, strategic commercial affairs.
→ Artiva Biotherapeutics launched last summer with a $78 million Series A to fund their natural killer cell technology and move it forward to the clinic. Now founder Tom Farrell is transitioning out of the CEO role to chief strategy officer, while Fred Aslan takes his place. Aslan moves over to Artiva from his roles as president and CBO of Vividion Therapeutics, which just saw Diego Miralles pass the CEO torch to Jeffrey Hatfield. Aslan also co-founded and was a board member of Receptos Pharmaceuticals, purchased by Celgene in a 2015 deal worth $7.2 billion.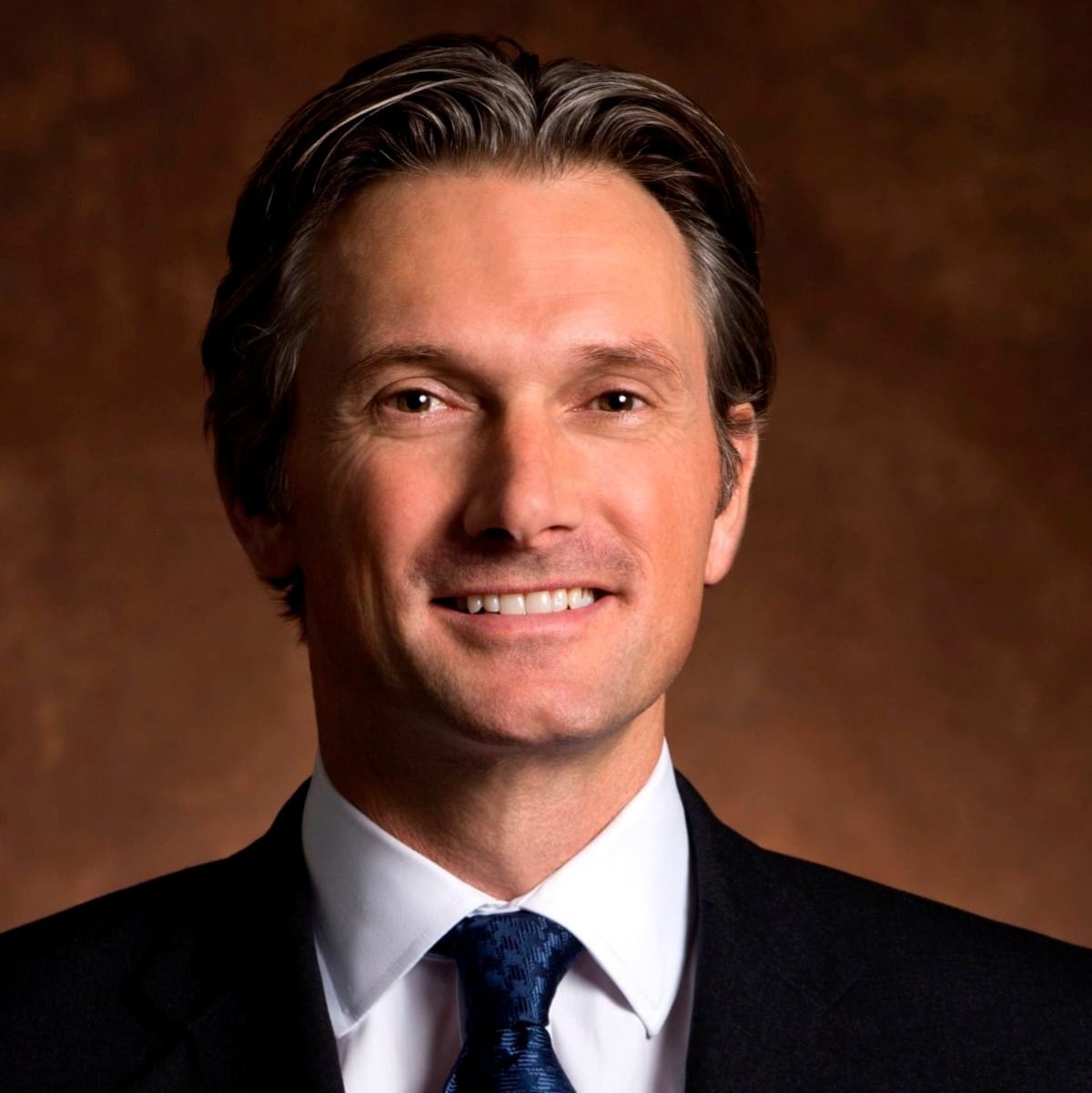 Richard Francis
→ Launched by Syncona back in November with a Series A in the neighborhood of $60 million (£45 million), University of Bristol spinout Purespring Therapeutics has selected Richard Francis as CEO. Francis ceded the top spot at Sandoz in March 2019, not willing to wait on the global revamp of Novartis' generics division: "As we announced earlier this year, Sandoz is embarking on a significant transformation. While I am excited by this, I realize that this is a multi-year journey which I cannot commit to and therefore have decided that now is the right time to step down," Francis said at the time.
→ Daphne Zohar has wooed George Farmer from the analyst ranks to back to the biotech trenches as CFO of PureTech. Farmer, who spent the past 15 years at BMO Capital Markets, had previously served as CEO of Cortice Biosciences and VP of corporate development at Synta Pharma, focusing on brain malignancies and cancer, respectively. He will now take over financial planning and reporting for PureTech, which has recently started listing on Nasdaq and initated three clinical trials.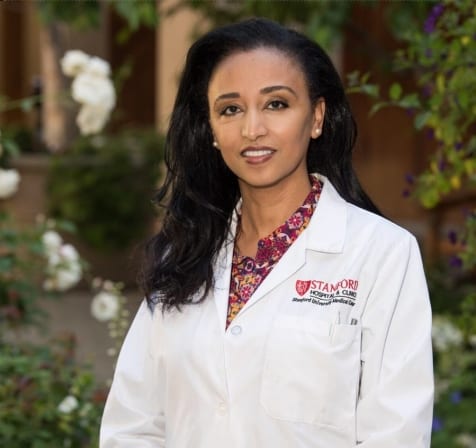 Aida Habtezion
→ Following the authorization of the Covid-19 vaccine that was developed with BioNTech, Mace Rothenberg has decided to move on from his CMO post at Pfizer, with Stanford's Aida Habtezion replacing him. Before taking over as CMO in January 2019, Rothenberg spent the previous dozen years as the pharma giant's chief development officer for oncology. Habtezion, who arrived at "The Farm" in 2010 and has been an associate professor of medicine (gastroenterology and hepatology) at Stanford, has been given a second title at Pfizer: head of worldwide medical and safety.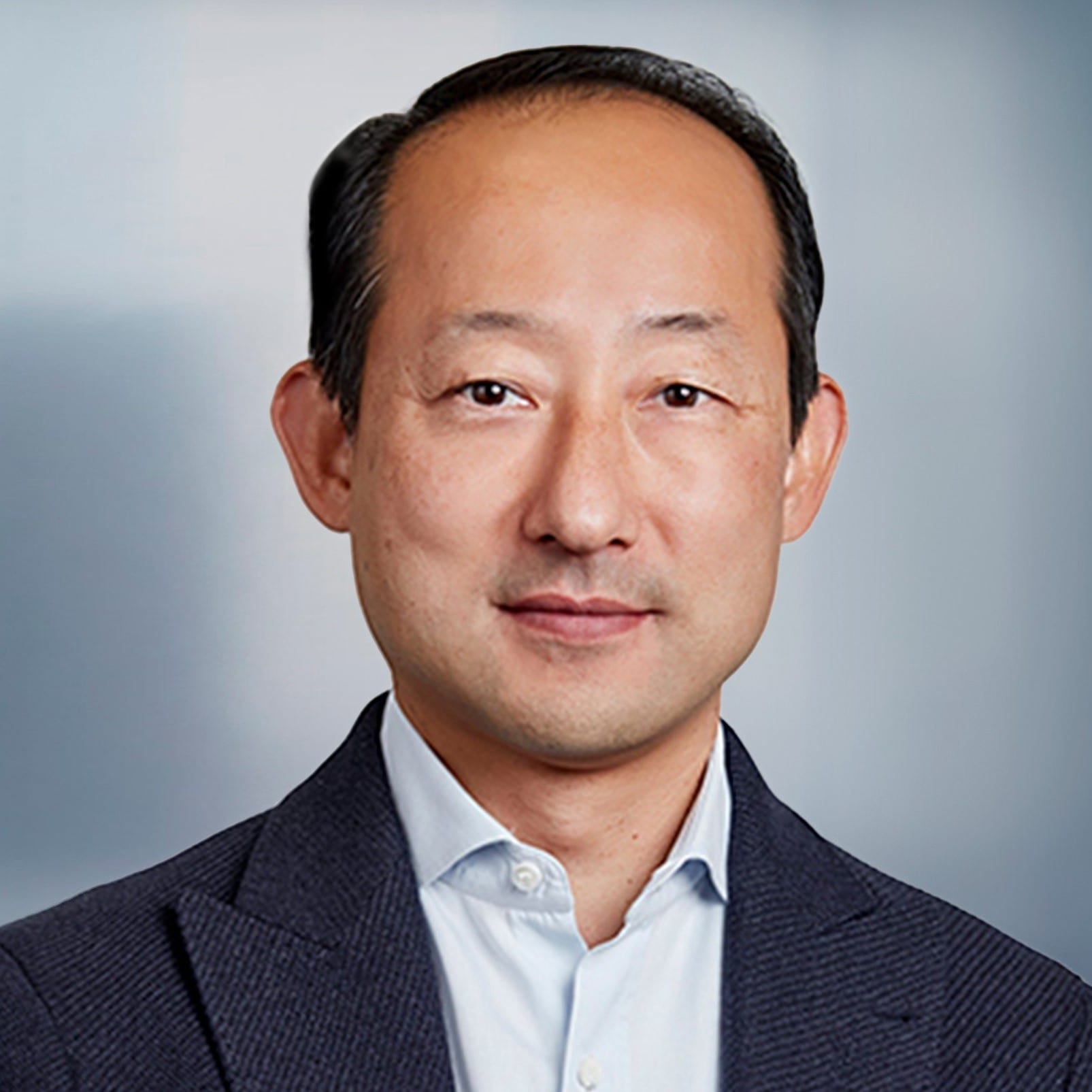 Sung Lee
→ After earning the FDA's approval in August with Monjuvi for refractory diffuse large B-cell lymphoma (DBLCL), MorphoSys has recruited Gilead alum Sung Lee as CFO. Lee, who leaves Sangamo behind after more than a year as their CFO, spent almost 14 years at Gilead from 2005-19 in a series of posts, eventually working his way up to SVP, financial planning & analysis and investor relations.
→ Lynn Seely has passed the CEO baton to Amgen vet David Marek, announcing her resignation on Sunday according to Myovant. Marek hops aboard from his most recent gig as CCO at Axsome Therapeutics. During his time at Amgen, Marek helped launch the migraine drug Aimovig, managed a pact with Novartis and led marketing for Amgen's inflammation and nephrology unit. His other experiences span consumer service and advertising.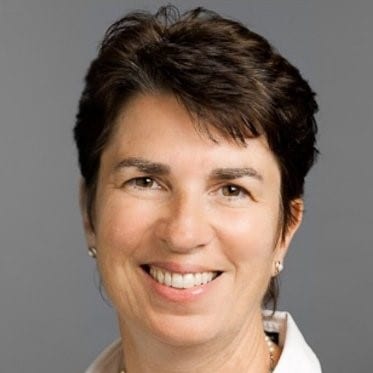 Ramona Doyle
→ Coming off a year in which it bagged a $239 million Series D and forged a partnership with Bayer, Recursion has made Ramona Doyle CMO. An ex-medical director at Gilead, Genentech and Roche, Doyle has also been CEO of telehealth nonprofit The MAVEN Project and is the former CMO at Blade Therapeutics.
→ As Nicole DeFeudis reported this week, Wei Lin has said farewell to Nektar, while immunology head Brian Kotzin has been named interim CMO and head of development. In his 11 years at Amgen, Kotzin was VP, global clinical development and head of the inflammation therapeutic area. He then moved to Nektar in 2017 to lead the immunology space at the San Francisco biotech, which discarded its opioid program NKTR-181 and sold the royalties to Adynovate and Movantik last year.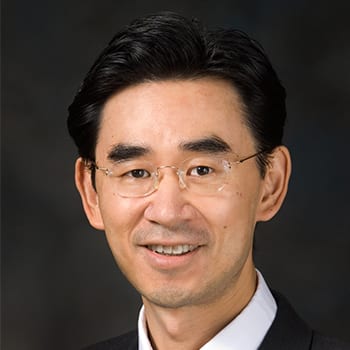 Wei Lin
→ As for Wei Lin? He says hello to Erasca, assuming the role of CMO at the Jonathan Lim-led oncology biotech that coaxed Genentech alum Michael Varney to be their R&D chairman last summer. Lin is a Genentech vet in his own right, having been global development lead in cancer immunotherapy for lung cancer and head and neck cancer before jumping to Nektar in 2018. Elsewhere at Erasca, CBO David Chacko will replace Gary Yeung as their CFO. Chacko, who came to Erasca in August 2019, was formerly a principal at Versant Ventures and chief of staff to the CEO at Alcon.
→ And what about Gary Yeung? To close the loop on this chain reaction of leadership changes, Yeung has headed to Ambrx to take on the dual roles of CFO and COO as the company moves its engineered precision biologics pipeline forward. As with Lin and Varney, Yeung brings experience from Genentech, where he held multiple titles over a 12-year period from 2004-16. After wrapping up his time at Genentech as senior director of program management, Yeung briefly occupied the position of VP, business and development operations for Annexon Biosciences.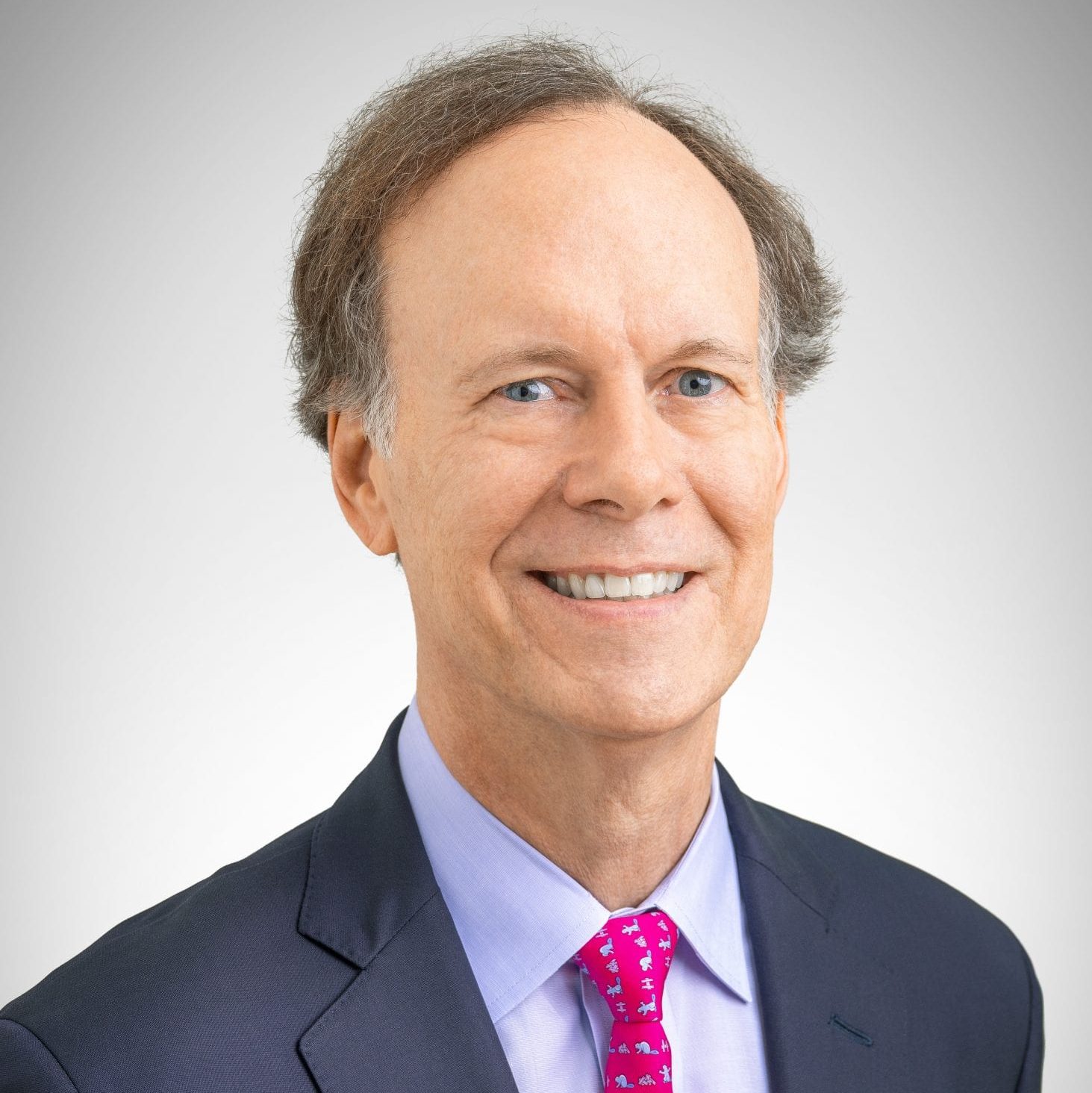 William Kaelin
→ Along with cash and a prominent investor, LifeMine Therapeutics has reeled in Nobel laureate William Kaelin. Kaelin, who won the 2019 Noble Prize in physiology or medicine for his work in understanding how cells sense and adapt to changes in oxygen, is joining the board of directors at the company, co-founded by Rick Klausner.
→ Almost two decades after starting Celltrion, co-founder Seo Jung-jin has retired from his chairman role. Seo — the second richest man in Korea — is leaving the company, as reported by Korea Biomedical Review, for a stab at entrepreneurship before he retires, this time focusing on blood testing.
→ In connection to securing an $80 million Series C, DiCE Molecules has made the addition of Jake Simson to its board of directors. Simson is a partner at RA Capital Management and has served on the boards of Xenikos, Tyra Biosciences and AavantiBio.
→ San Diego protein degradation outfit BioTheryX has enlisted Robert Williamson as their new president and CEO, succeeding Celgene co-founder David Stirling. Williamson helmed old Celgene partner PharmAkea, which merged with Galecto a year ago at this time, as well as PharmAkea spinout ATXCo. A former board member at Pharmasset, Williamson has other CEO experience at Arriva Pharmaceuticals. BioTheryX announced their $35 million Series D round last summer to advance their acute myeloid leukemia drug BTX-A51.
→ Anti-inflammatory-focused Biomarck Pharmaceuticals has snagged Merck vet Graham Lumsden as president and CEO. Prior to joining the Durham, NC company, Lumsden was CEO of Motif Bio. In addition, Lumsden founded and was CEO of Tiemed.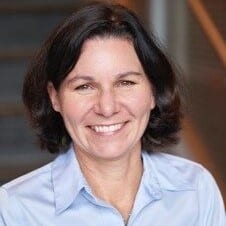 Pamela Holland
→ Remy Durand has been promoted to CBO and Pamela Holland is on board as SVP, research at Seattle's Alpine Immune Sciences, Mitch Gold's crew that partnered with AbbVie on an $865 million deal for ALPN-101 in June. Durand gets bumped up from SVP of business development and corporate strategy, the position he took on when he joined Alpine in 2018. Holland worked in oncology research at Amgen from 2002-14, and since 2014 she's held a series of roles at Surface Oncology, including the last 4 years as VP, cancer biology.
→ Ionis has promoted Eugene Schneider to chief clinical development officer, having him lead clinical development of antisense medicines throughout the company's therapeutic franchises (Spinraza is one of the foremost examples of a drug developed with Ionis' antisense technology). Schneider joined Ionis in 2013 as executive director, clinical development, neurology and rare diseases after being Synageva's senior medical director, clinical R&D.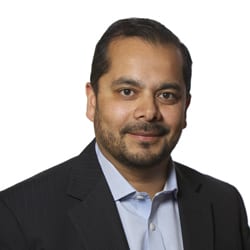 Anish Mehta
→ Anish Mehta has taken the CEO job at Dutch biotech Synthon and also occupies a spot as a board member. The Baxter vet had previously been chief executive at women's health pharma Theramex from 2017-20, and before that, he logged 2 years as an exec at Allergan, serving as VP, international business development throughout Europe, the Middle East and Africa before leaving for Theramex.
→ A couple months after nabbing Brian O'Callaghan as CEO, ObsEva has tapped David Renas as CFO. He replaces Fabien de Ladonchamps, who had been CFO on an interim basis for ObsEva, the Swiss biotech jostling for position in the uterine fibroid race with AbbVie and Myovant. Like his boss O'Callaghan, Renas comes from Petra Pharma, where he filled the same CFO role. He's also been CFO and general counsel at Sangart from 2002-14.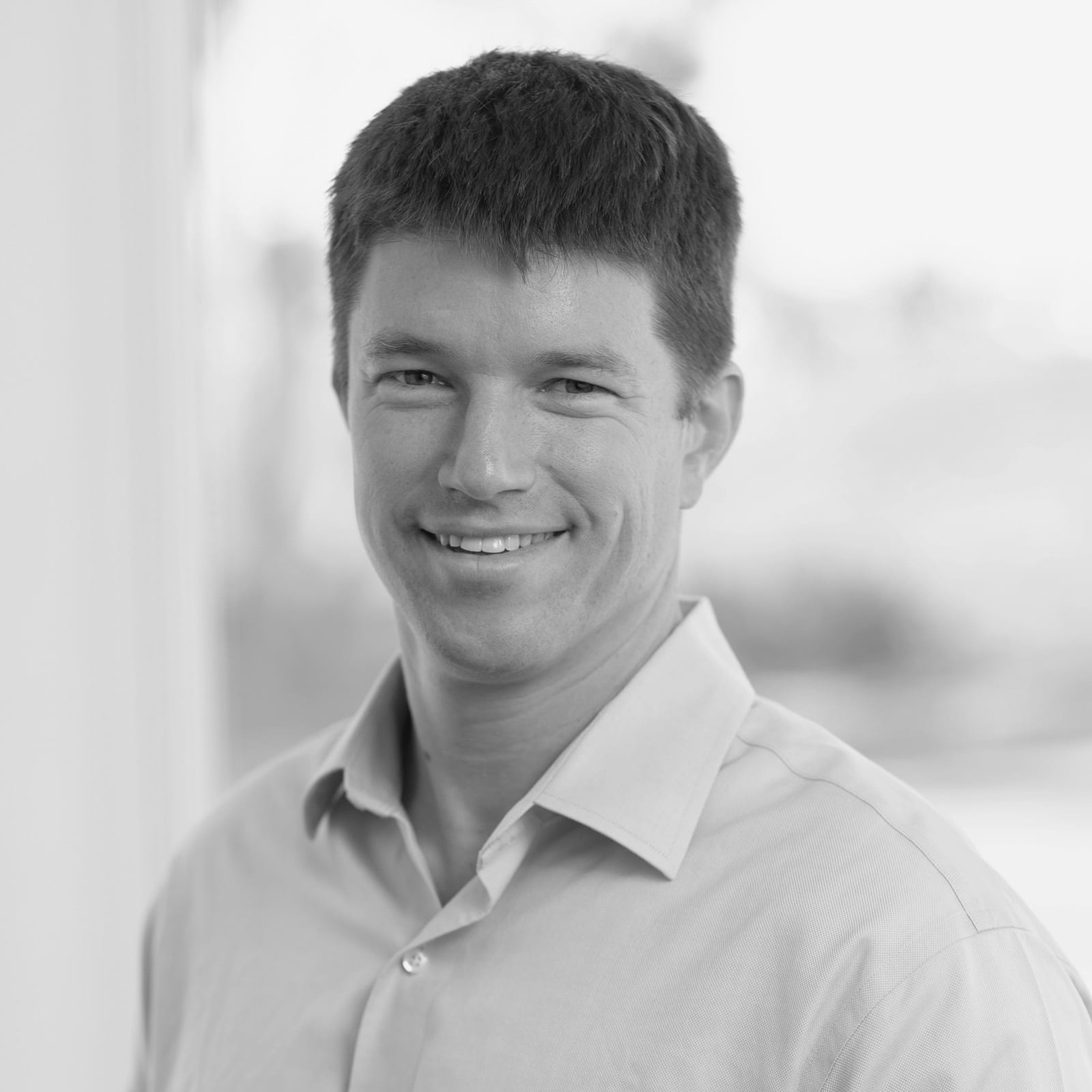 Scott Forrest
→ Raising the curtain in June with a $76 million round and backed by ARCH, Autobahn Therapeutics out of San Diego — focused on CNS diseases such as multiple sclerosis — has promoted Scott Forrest to CFO. Eagle-eyed Peer Review readers may remember Forrest took on the CBO job at the biotech in July. Before speeding into Autobahn, he was COO and CFO at Inception Therapeutics and co-founded BlackThorn Therapeutics. Meanwhile, GW Pharmaceuticals CFO Scott Giacobello has joined Autobahn's board of directors.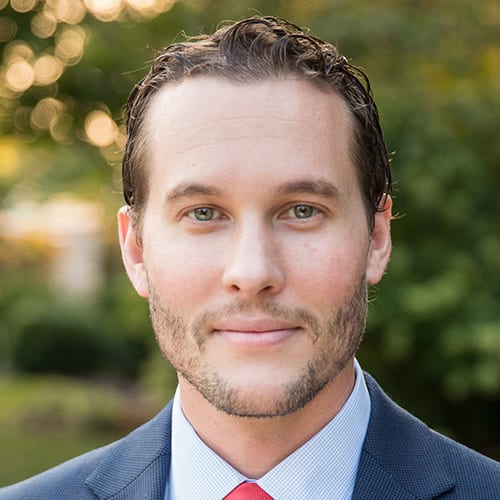 David Richards
→ David Richards has taken the helm at Nationwide Children's Hospital spinout Clarametyx Biosciences, which targets biofilm-associated infections. Richards replaces Michael Triplett, who keeps his seat on the company's board of directors. Richards gets bumped up to CEO after starting as the CFO of Columbus, OH-based Clarametyx, which launched last year, and he was previously VP of corporate operations and general counsel for Aclipse Therapeutics. Additionally Larry Edwards, who took the CEO job at LaJolla Pharmaceutical after the Tetraphase deal, has joined Clarametyx's board of directors.
→ Martin Brenner, who has an abundance of Big Pharma drug discovery and development experience with Eli Lilly, Pfizer, AstraZeneca and Merck, has joined Bryan, TX-based contract manufacturing organization iBio as their CSO. Brenner had been the chief scientist at Pfenex since March 2019, and also held the CSO post at Recursion for a short time. Elsewhere, he was the VP and head of R&D at Stoke Therapeutics.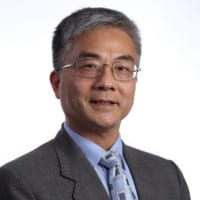 Ke Liu
→ Steve Harr has boosted his leadership crew at Sana Biotechnology — one of the Endpoints 11 for 2020 — by bringing on longtime FDA vet Ke Liu as head of regulatory affairs & strategy. Liu spent 17 years at the agency, including the last 3 years as associate director for cell and gene therapy at the Oncology Center of Excellence. He had also been chief of oncology branch at the CBER's Office of Tissues and Advanced Therapies (OTAT) since 2011. Elsewhere, Sana announced a trio of new board members, headlined by Loxo Oncology CEO Josh Bilenker. Joining Bilenker are Tectonic Therapeutic president and CEO Alise Reicin, and Russell Investments chairman and CEO Michelle Seitz.
→ Navigating the choppy waters of NASH, San Diego-based Viking Therapeutics is promoting Greg Zante to CFO and Marianne Mancini to COO. Zante, who came to Viking in 2016 as VP of finance and operations, has experience as a financial exec with Sangamo and, more recently, Dance Biopharm. Mancini started out with Viking as their VP of clinical operations in 2015, and her expertise in clinical operations has taken her to Baxter, Arena Pharmaceuticals and just before Viking, Ambit Biosciences.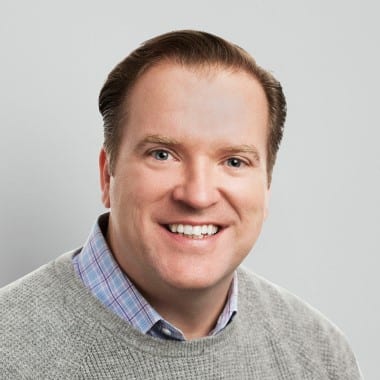 Brendan Delaney
→ Cambridge, MA cancer biotech Constellation Pharmaceuticals has pegged Brendan Delaney to become its chief commercial officer, effective Jan 11. Delaney is completing his three-year tenure in the CCO gig at Immunomedics, which was acquired by Gilead this past fall for $21 billion. His pre-Immunomedics stops include marketing roles with Novartis and Genentech, along with six years as a marketing exec with Celgene.
→ Robert Habib-led MiNA Therapeutics, four months removed from pocketing a $30 million Series A round, has installed Robin Wright as CFO. Wright is the non-executive chairman of Oxford spinout Vaccitech, which co-developed the Covid-19 vaccine that AstraZeneca licensed. Wright's CFO travels have also taken him to Pharming Group, Karolinska Development and Orexo.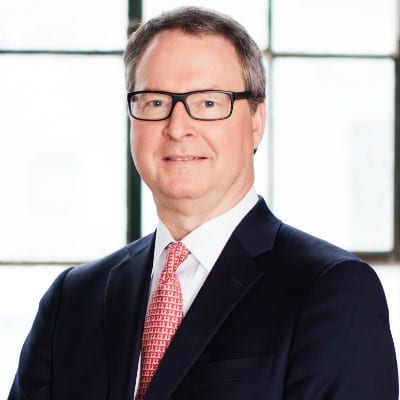 Craig Tooman
→ London-based Silence Therapeutics continues its leadership retooling in 2021 after last year saw Mark Rothera take the helm as president and CEO. Silence has found Craig Tooman as CFO to replace Rob Quinn, who announced his departure in October. Tooman is on CureVac's supervisory board and audit committee and he hails from Vyome Therapeutics, where he was CFO and COO. Prior to Vyome, he was CFO and later president and CEO of Aratana Therapeutics.
→ Chaired by Celgene co-founder Sol Barer, Gaithersburg, MD biotech NexImmune has welcomed fellow Celgene vet Jerome Zeldis into the fold as EVP, R&D. At Celgene — which was bought out by Bristol Myers Squibb for $74 billion, leaving a CVR mess behind — Zeldis was CMO and head of clinical research, medical affairs, and drug safety, as well as the CEO of Celgene Global Health. He's also plied his CMO trade at Sorrento Therapeutics. In other NexImmune developments, Jeffrey Weber, deputy director of the Laura and Isaac Perlmutter Cancer Center at NYU Langone Health, will serve as chief scientific advisor.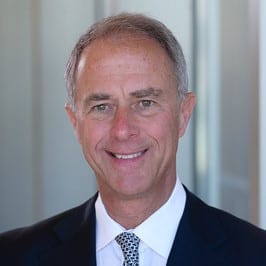 James Kupiec
→ Austin, TX-based Alzheimer's biotech Cassava Sciences has brought on James Kupiec as chief clinical development officer. Kupiec was at Pfizer for 17 years of his career (2000-17), serving as the pharma giant's VP, global clinical leader for Parkinson's disease and clinical head of the neuroscience research unit. He's most recently been CMO at another neurodegenerative disorder biotech, ProMIS Neurosciences. In March 2019, Cassava put all their proverbial cards on the table and recalibrated fully to Alzheimer's, changing their name from Pain Therapeutics after striking out on their opioid Remoxy.
→ Clinigen — which bought the troubled IL-2 cancer drug, Proleukin, sold by Novartis back in 2018, has named Sam Herbert as COO.  He will be based in the UK. Prior to joining the company, Herbert was at World Courier, where he started as VP strategy, moving onto COO, before finally becoming president.
→ Brii Biosciences partner Qpex Biopharma, focused on ESBL enzymes with an anti-infective portfolio supported by BARDA, has corralled Paul Westberg as CBO. Westberg has also been CBO at Versartis, which merged with Aravive in 2018. After starting his career at Genentech, he would later be a business development exec at Novacea and Bayhill Therapeutics.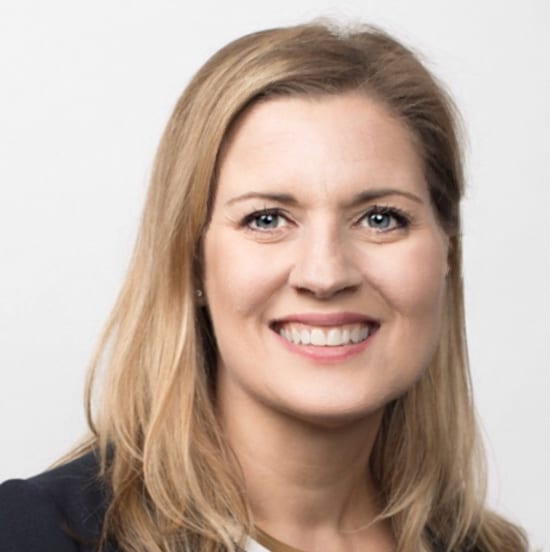 Clare Grace
→ CRO Parexel has created the new position of chief patient officer, "further demonstrating Parexel's commitment to elevate the patient perspective so that their unique needs can be used to shape the conduct of future clinical studies," according to the statement. It will be filled first by vet Clare Grace, who was previously Syneos Health's VP, site & patient access. In the 2000s, Grace was a study delivery leader in non-small cell lung cancer for AstraZeneca.
→ In the wake of the late December reverse merger with NantKwest, California immunotherapy player ImmunityBio has appointed Fabio Benedetti as chief strategy officer. Before this latest endeavor at ImmunityBio — helmed by Patrick Soon-Shiong — Benedetti was CMO at Apollomics and global CMO at Taiho Pharmaceutical. He started his biopharma career as a medical director for Bristol Myers Squibb and Roche.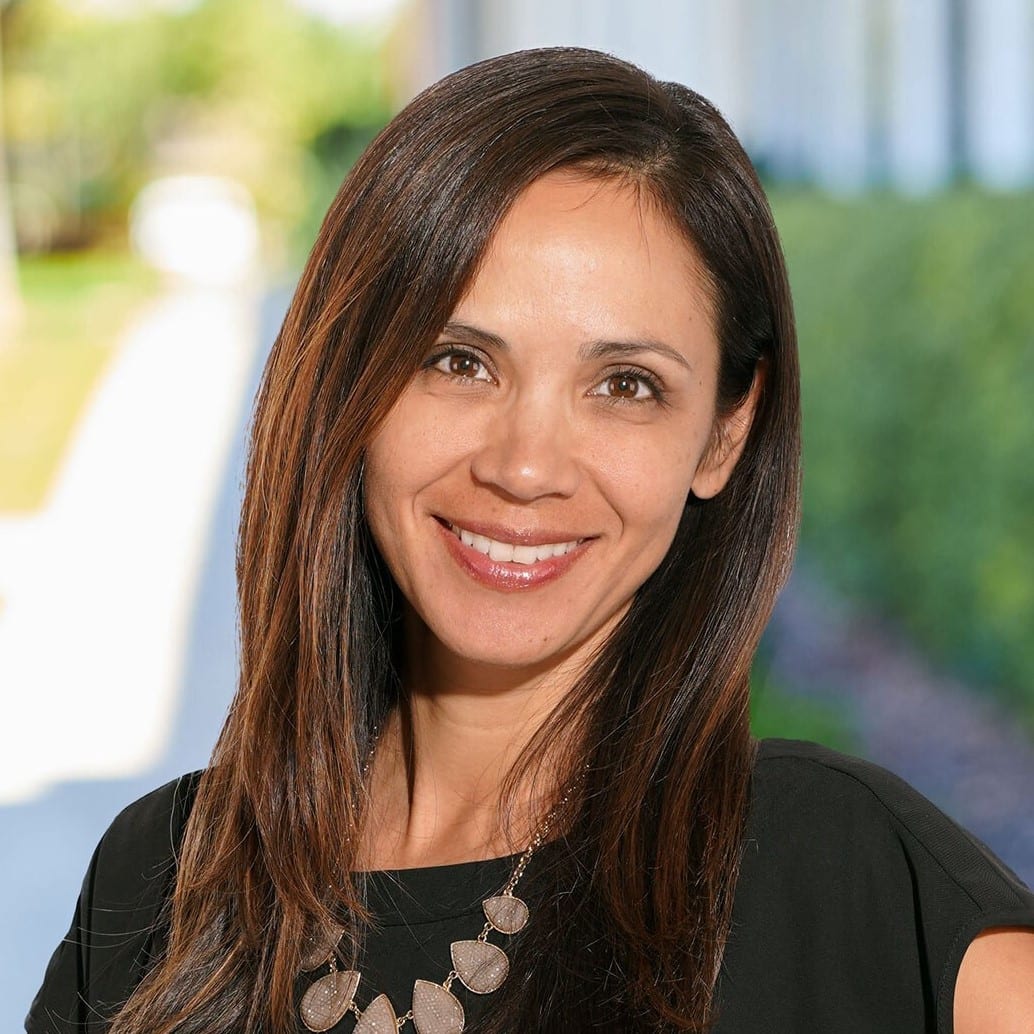 Dianne Whitfield
→ Irvine, CA-based Tarsus Pharmaceuticals had a busy 2020 with personnel changes — a new COO, CFO and CCO among them — and they pick up right where they left off by appointing Dianne Whitfield as chief human resources officer. Before heading to Tarsus, which is in Phase IIb/III with its lead drug for Demodex blepharitis, Whitfield was VP and head of human resources at Botox competitor Evolus, and from 2007-19 she held multiple HR roles at Allergan.
→ New Jersey-based biotech Celldex has promoted Freddy Jimenez to the position of SVP and general counsel. Jimenez joined the company in 2016 as VP, law and compliance. Prior to that, Jimenez had a 23-year stint at J&J.
→ Taysha Gene Therapies, which went public with a bang last year with a $157 million IPO just five months after its Series A financing, has recruited Greg Gara as SVP of manufacturing and Kimberly Lee as SVP of corporate communications and investor relations. Gara hails from Sarepta, where he was VP of pharmaceutical engineering. Prior to that, he served in roles at AveXis and Amgen. Meanwhile, Lee comes from Lexicon Pharmaceuticals, where she most recently served as head of corporate strategy and investor relations. Prior to that, she was at Raptor Pharmaceuticals and a sell-side analyst at Jefferies and Wedbush Securities.
→ Eye disease player Ocular Therapeutix out of Bedford, MA has promoted Michael Goldstein to president, ophthalmology, while calling upon Rabia Gurses Ozden to be SVP, clinical development. Goldstein leaps into the new position after three years as Ocular's CMO, a title which he will keep. Ozden, who spent time at GSK as the pharma giant's VP and head of clinical ophthalmology, had most recently held the chief development officer post at Akouos and is the ex-CMO of Nightstar Therapeutics.
Richard Law
→ Richard Law has been named EVP of strategic alliances at UK-based AI drug discovery biotech Exscientia, which just netted a $4.2 million grant from the Bill & Melinda Gates Foundation last month and raised $60 million from a Series C in May 2020. Law spent more than a dozen years at Evotec, including the last 7 ½ years as their SVP of business development.
→ After breaking in a new CMO, CFO and communications VP in 2020, personalized T cell therapy player Achilles Therapeutics is ringing in 2021 with Arjan Roozen as VP, site head and general manager. Roozen brings experience as chief technology officer at Zelluna Immunotherapy the last two years, and prior to his tenure there, he was VP, GMP solutions/manufacturing at Cellectis.
→ AbbVie partner Enanta Pharmaceuticals has followed up their December hire of Tara Kieffer with another appointment: VP of translational virology John DeVincenzo. He hails from Le Bonheur Children's Hospital in Memphis and was medical director of the hospital's Molecular Diagnostic and Virology Laboratories. DeVincenzo has also been a professor at the University of Tennessee College of Medicine.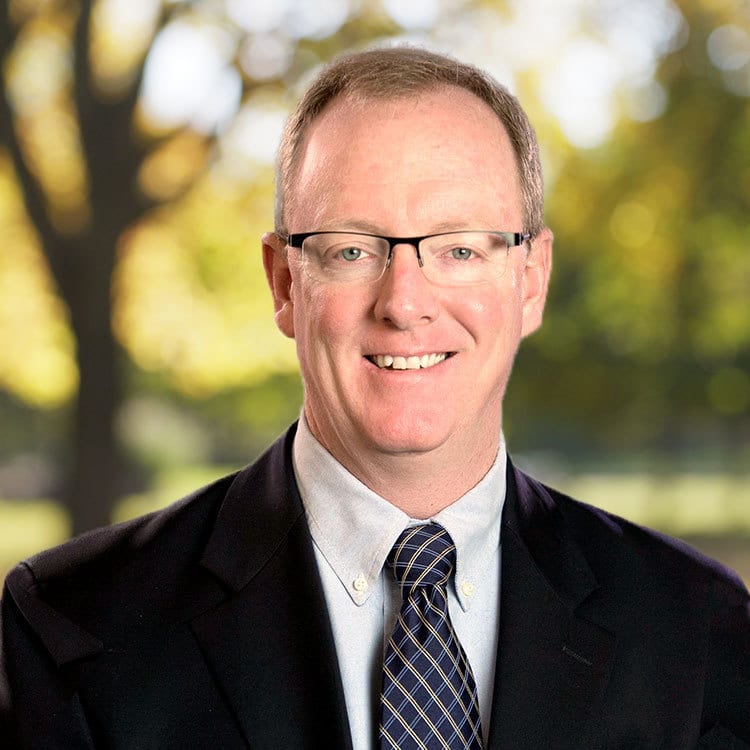 Gregory Cosgrove
→ Pliant Therapeutics, the South San Francisco fibrosis specialist that joined the massive IPO parade of 2020 with a $144 million raise in May, has singled out Gregory Cosgrove to be their VP of clinical development, IPF (idiopathic pulmonary fibrosis). Cosgrove was previously CMO for the Pulmonary Fibrosis Foundation since 2014.
→ William Roberts has been selected as VP, investor relations & corporate communications at G1 Therapeutics, the oncology biotech out of the Research Triangle in North Carolina that changed CEOs from Mark Velleca to Jack Bailey effective Jan 1. The PDUFA date for G1's trilaciclib is Feb 15. In the past, Roberts has been an investor relations director with MedImmune and an investor relations VP with Adaptimmune and Zynerba Pharmaceuticals.
→ DURECT, which received a split advisory panel vote on their non-opioid drug to manage post-surgical pain last year — has added two new members to its board of directors. The Cupertino, CA-based company welcomed Gail Maderis and Mohammad Azab to the fold. Maderis comes aboard after serving as president and CEO of Antiva Biosciences. In addition, she served as president and CEO of Five Prime Therapeutics and held roles at Genzyme. Meanwhile, Azab hails from Astex Pharmaceuticals, where he formerly served as president and CMO. Azab has also previously served in roles at AstraZeneca and Sanofi.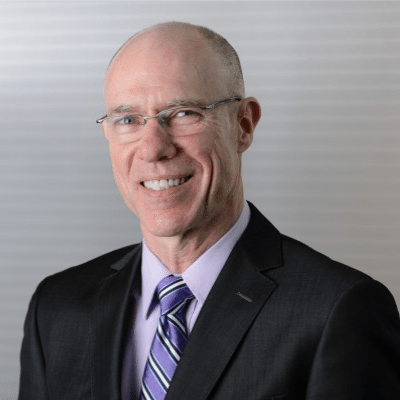 David Meeker
→ David Meeker, who signed on as CEO of Rhythm Pharmaceuticals last summer, has added chairman of Pharvaris to his list of titles. Elsewhere at Pharvaris, which back in November gathered up $80 million in a Series C used to target hereditary angioedema, OrbiMed partner Robert Glassman has also been added to the board.
→ Entrada Therapeutics — the startup launched by 5AM and MPM Capital to develop therapies based on a family of cell-penetrating small cyclic peptides that Ohio State professor Dehua Pei discovered — has made the addition of Peter Kim to its board of directors. Currently, Kim serves as a professor of biochemistry at Stanford University, institute scholar at Stanford ChEM-H and lead investigator of the infectious disease initiative at the Chan Zuckerberg Biohub. Previously, Kim was president of Merck Research Laboratories.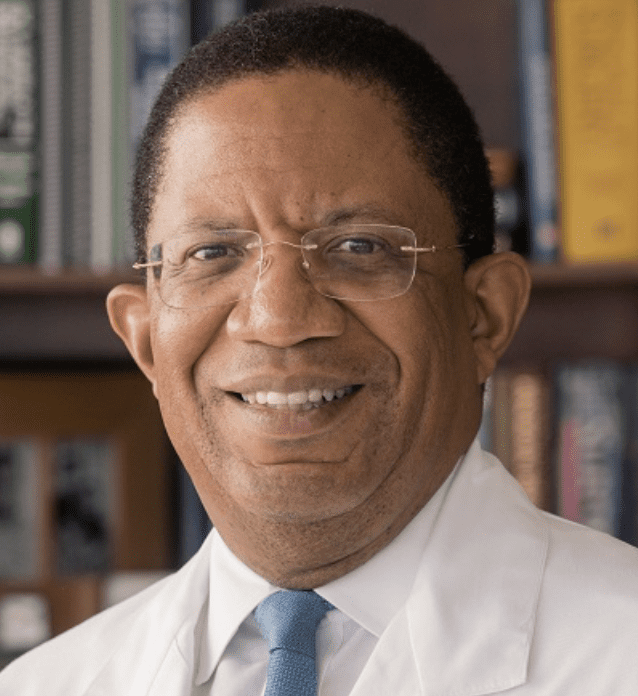 Selwyn Vickers
→ Forma Therapeutics, which went public this year and raised $320 million in large part on the strength of their Phase I/II sickle cell program, has appointed Selwyn Vickers to its board of directors. Vickers currently serves as SVP of medicine and dean of the School of Medicine at the University of Alabama at Birmingham.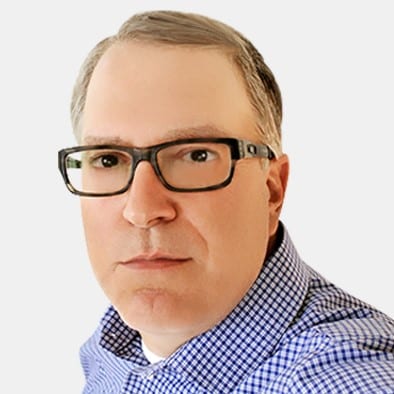 Dave Johnson
→ Chaired by George Golumbeski, oncology player Aura Biosciences out of Cambridge, MA has welcomed ex-Acerta Pharma CEO Dave Johnson to the board of directors. Johnson founded and is CEO of VelosBio, which Merck bought for $2.75 billion two months ago in one of Roger Perlmutter's valedictory moves.
→ Neurological and liver disease-focused gene therapy developer Apic Bio has made Stephen Hoffman chairman of the board. The ex-CEO of Aerpio Pharmaceuticals has other board seats at Dicerna and AcelRx to his credit.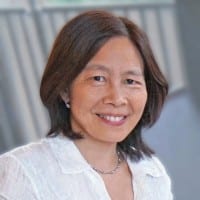 Jing Marantz
→ Pittsburgh gene therapy player Krystal Biotech has expanded its board of directors with Chris Mason and Jing Marantz. Mason founded Avrobio in 2015 and is their CSO, while Marantz is Acceleron's SVP and head of medical affairs.
→ James Sulat is now on the board of directors at Exicure, the gene expression biotech chaired by Tim Walbert that uses SNA (spherical nucleic acid) technology. Sulat, the former CEO of Maxygen and Memory Pharmaceuticals, is a board member at Valneva and Arch Therapeutics.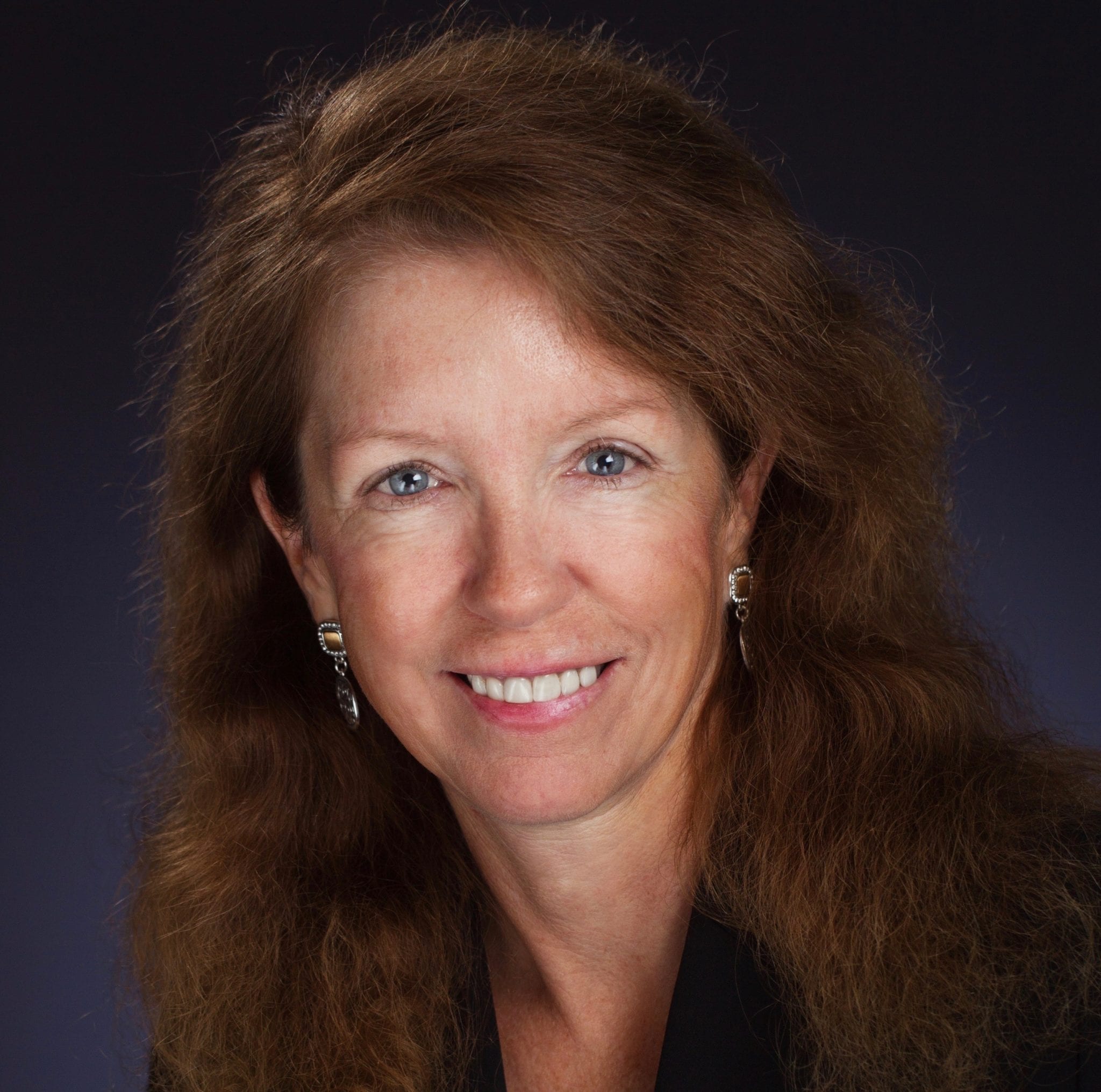 Kathleen LaPorte
→ Kathleen LaPorte has reserved a seat on the board of directors at Redwood City, CA immuno-oncology outfit Bolt Biotherapeutics, which last summer collected $93.5 million in a Series C led by Sofinnova Investments. LaPorte was the CEO of Nodality and is a board member at such companies as Elysium Therapeutics and Precipio Diagnostics.
→ Jnana Therapeutics — the biotech that billed itself as the first to focus solely and systematically on the solute carrier, or SLC transporter, family — has welcomed Annie Chen and Katalin Susztak to its scientific advisory board. Chen currently serves as CMO at Nimbus Therapeutics, while Susztak is a professor of medicine at the University of Pennsylvania Perelman School of Medicine.
→ A scientific advisory board has been assembled at Connect Biopharma, which scored a $115 million Series C in August 2020 that aids in development of CBP-307 (in Phase IIs for ulcerative colitis and Crohn's disease) and CBP-201 (in Phase II for atopic dermatitis). The septet includes John Fahy, Brian Feagan, Emma Guttman-Yassky, Edward Kerwin, David Rubin, Bruce Strober and Stuart Swiedler.