Once flush with partners for heart failure drug omecamtiv mecarbil, Cytokinetics watched its longtime ally Amgen flee last month over weak data from a Phase III trial. Now, Cytokinetics' last running mate is hitting the exit — leaving omecamtiv on an uncertain path to market.
Les Laboratoires Servier and Institut de Recherches Internationales Servier is pulling out of a sublicense agreement for omecamtiv that it struck with Amgen back in 2016. The news comes exactly one month after Amgen unveiled its own plans to walk away in May 2021 from a 14-year alliance for omecamtiv and the tens of millions it spent developing the controversial drug, which it said "did not meet the high bar we had set for the program."
Omecamtiv's troubles trace back to the Phase III GALACTIC-HF study, in which it met the primary composite endpoint but also disappointed analysts on a key secondary endpoint. After the drug failed to significantly reduce the risk of cardiovascular (CV) death, Evan Seigerman at Credit Suisse predicted its clinical benefit wouldn't be enough to compete in the evolving heart failure market. Cytokinetics' stock tanked 43% on the news, and other analysts warned of a shaky path ahead.
Cytokinetics' stock $CYTK was up 0.2% on Wednesday morning at $20.40 per share.
CEO Robert Blum insists on looking at the setbacks in a positive light, announcing that he's "pleased to proceed into 2021 with clarity," and plans on approaching regulators next year to "assess potential regulatory paths while also continuing our commercial planning activities." He told Endpoints News that the company intends to file for approval in the next year or so, and they hope the GALACTIC-HF study alone will be enough for an OK.
"Amgen and Servier made their decisions based on their corporate priorities, their portfolio interests and other activities that lead on their interest and return on investment," he said. "But that should not be misinterpreted to mean that there's not a significant opportunity for omecamtiv mecarbil."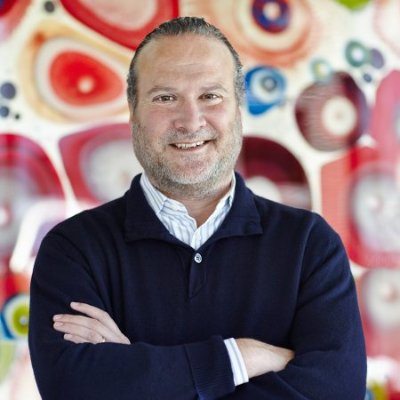 Robert Blum
In terms of finding new partners, Blum said the company is looking at whether they should go it alone or line up a co-promotion for omecamtiv in the US. Outside the US, it's "more likely" that they'll seek a partner, Blum said.
Omecamtiv mecarbil works by targeting myosin, a protein that converts chemical energy into mechanical force in the heart. In the 8,250-person GALACTIC-HF study, it reduced the odds of hospitalization or other urgent care for heart failure by 8%.
The risk of first heart failure event was reduced by 7% in the treatment arm, but it "did not individually reach statistical significance with a nominal p value of 0.06," University of California, San Francisco professor and GALACTIC-HF executive committee chair John Teerlink said in a call with investors. Overall change in condition — measured using the Kansas City Cardiomyopathy Questionnaire — also failed to achieve statistical significance, according to Teerlink.
Blum has shifted the focus away from those key secondaries to the results from certain subgroups of patients, including those with lower left ventricle blood ejection fraction, which he said the drug had a "doubling effect on."
Even so, some investors are struggling to see a path forward.
"We agree with Amgen that omecamtiv is unlikely to be a competitive drug in heart failure with reduced ejection fraction (HFrEF), as the large Phase 3 study failed to achieve the high bar that investors/company had expected (expecting >20% CV risk reduction and mortality benefit)," Geoffrey Porges, Ke Yuan and Charles Song wrote in a note to investors last month.