Two months have brought two very different results for Amgen, AstraZeneca and their blockbuster-potential asthma drug.
The companies announced Tuesday that the drug — a once-a-month antibody infusion called tezepelumab — failed in a Phase III trial on severe asthma patients, clouding the pivotal win they announced last month in the same patient population.
Although it involved the same type of patients, the new trial crucially measured different outcomes. While the positive Phase III tested measured reduction in asthma attacks against placebo plus standard of care, the new one tested to see whether the drug reduced the number of oral corticosteroids patients took to control their asthma.
The answer was no, though Amgen did not break down the full numbers.
The results were "surprising," Amgen R&D chief David Reese said in a statement, but they won't change the big biotech and Big Pharma's plan to file for approval next year.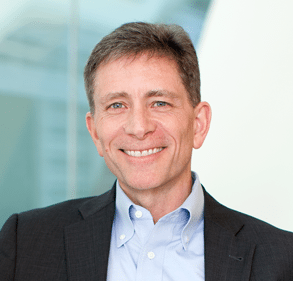 David Reese
The company noted that other efficacy results were "similar to those observed in previous studies," including the successful Phase III, and chalked the failure up to possible trial design flaws.
The data "provide important insights into the use of oral corticosteroids and the patients who are receiving them, which we look forward to exploring further," Reese said. "On initial review, the study design may have contributed to the results observed on the primary endpoint."
Amgen and AstraZeneca have invested heavily in tezepelumab, betting that a unique mechanism of action could allow them to carve out a significant share of a market now dominated by Dupixent and a handful of other antibodies. The drug blocks TSLP, an epithelial cytokine that works upstream of the immune signals  — such as IL-4 and IL-5 — that other antibodies block.
Last month's Phase III pointed to a key potential differentiator, when the companies reported that their drug had led to a statistically significant improvement even in patients with low numbers of a white blood cell called eosinophils. Other drugs for severe asthma aren't indicated for these patients, which make up as much as 50% of the overall asthma population.
If approved, the drug could bring in peak sales upwards of $2.5 billion, analysts estimate.