A year after Novartis wagered $9.7 billion on The Medicines Company and its PCSK9 drug, inclisiran is set for its first launch.
The EU has approved the RNAi therapy, christened Leqvio, for adults with hypercholesterolemia or mixed dyslipidemia. Originally developed on Alnylam's platform, it lowers low-density lipoprotein cholesterol — the bad kind — by turning off the production of PCSK9 at its source.
A decision from the FDA is expected before the end of this year.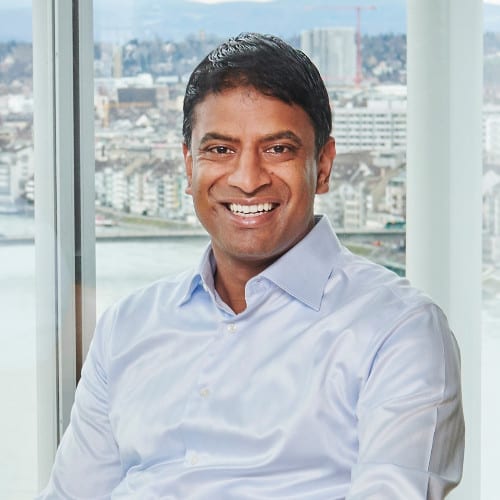 Vas Narasimhan
It marks an important win for Novartis as CEO Vas Narasimhan looks to finally do some breakout work in cardio, where the R&D side of the company has been repeatedly thwarted by flawed results and a flagging Entresto franchise.
In Europe, the company noted, 80% of high-risk patients still don't reach guideline-recommended LDL-C targets despite the wide adoption of statins. Across Phase III trials, Leqvio managed to hit the primary endpoint of cutting LDL-C by half, and a recent post hoc analysis from two Phase III trials suggests that after a 17-month period, almost two-thirds of patients had a 50% reduction in compared to 2.5% in the placebo group.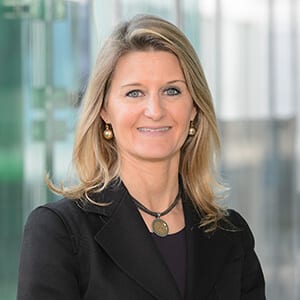 Marie-France Tschudin
"Cardiovascular disease remains the leading cause of mortality in Europe, which demonstrates the urgent need for innovative treatments for patients struggling to reach their LDL-C goals," said Marie-France Tschudin, president of Novartis Pharmaceuticals.
Scoring regulatory clearance, though, may turn out to be a smaller hurdle compared to the commercialization challenge.
As Regeneron/Sanofi and Amgen have seen firsthand with their own PCSK9 antibodies, the market "needs to be majorly developed," Evercore ISI analyst Umer Raffat previously noted. Prior to the buyout, The Medicines Company has indicated it wants to price lower than the current drugs — which have already slashed their price in face of payer resistance.
Novartis will have a new kind of dosing regimen to tout, as inclisiran only requires subcutaneous administration every six months.
Narasimhan is counting on it to succeed. At a recent investor presentation, he tapped inclisiran as one of six mid- to late-stage programs he believes would prove more of a slam dunk within the next year or two.