After more than 20 years in the industry, Ivana Magovčević-Liebisch had done it all — except build a company from scratch. Then Bruce Booth at Atlas Venture mentioned a couple of TREM2 assets he was trying to snag from Amgen's old neuroscience pipeline.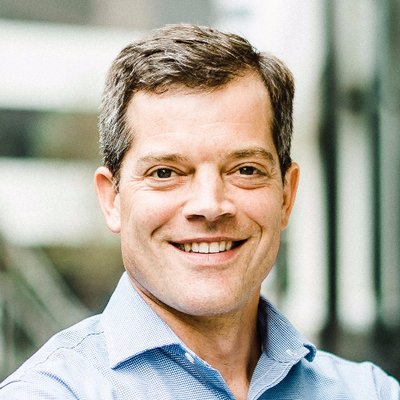 Bruce Booth
"I came in to help them bring the assets in," Magovčević-Liebisch said. "As we started working together, it became a clear fit… It kind of checked all the boxes."
On Tuesday, they launched microglia-focused Vigil Neuroscience with a $50 million Series A, 13 staffers and their sights set on the clinic. The round, co-led by Atlas and Northpond Ventures, should be enough to see the startup's lead monoclonal antibody TREM2 agonist through Phase I, Magovčević-Liebisch said. The other candidate, a small molecule TREM2 agonist, is on its way to an IND.
Hatteras Venture Partners and Alexandria Venture Investments also chipped in on the financing.
While Vigil is keeping quiet about the financial terms of its Amgen deal, Magovčević-Liebisch said Amgen is a shareholder and remains "very interested in these targets." The CEO didn't give much information on the first indication, only revealing that it's a "rare microgliopathy."
The biotech got its name from the "vigilance of microglia," Magovčević-Liebisch said. "They are the ones that kind of watch over the health and well-being of the brain and protect against the processes that lead to neurodegeneration."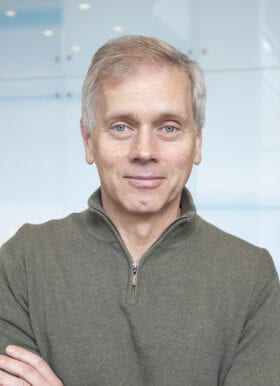 Marco Colonna
Many foundational discoveries regarding TREM's role in the central nervous system trace back to Marco Colonna's lab at the Washington University School of Medicine. TREM2 is a triggering receptor on Myeloid Cells 2, which mediates microglia response to environmental signals. It serves as a damage sensor, said Colonna, who's now on Vigil's scientific advisory board.
"We have identified multiple neurodegenerative diseases with clear evidence of genetically linked microglial dysfunction impacting small and large patient populations. Most of these diseases are severe with limited to no treatment options," Booth said in a statement.
"We have built Vigil to translate these exciting breakthroughs in basic science and human genetics of microglia into precision-based therapies that will help patients suffering from these devastating diseases," he continued.
Over the last several years, industry leaders have left or trimmed back programs in neuroscience. And last year, Amgen joined the club. The company cut a majority of its neuroscience research, including the assets acquired by Vigil.
"We're feeling excited about the potential that microglia biology has in bringing new innovative treatments to patients in need. Our vision is a better tomorrow for people with neurodegenerative diseases,"  Magovčević-Liebisch said.