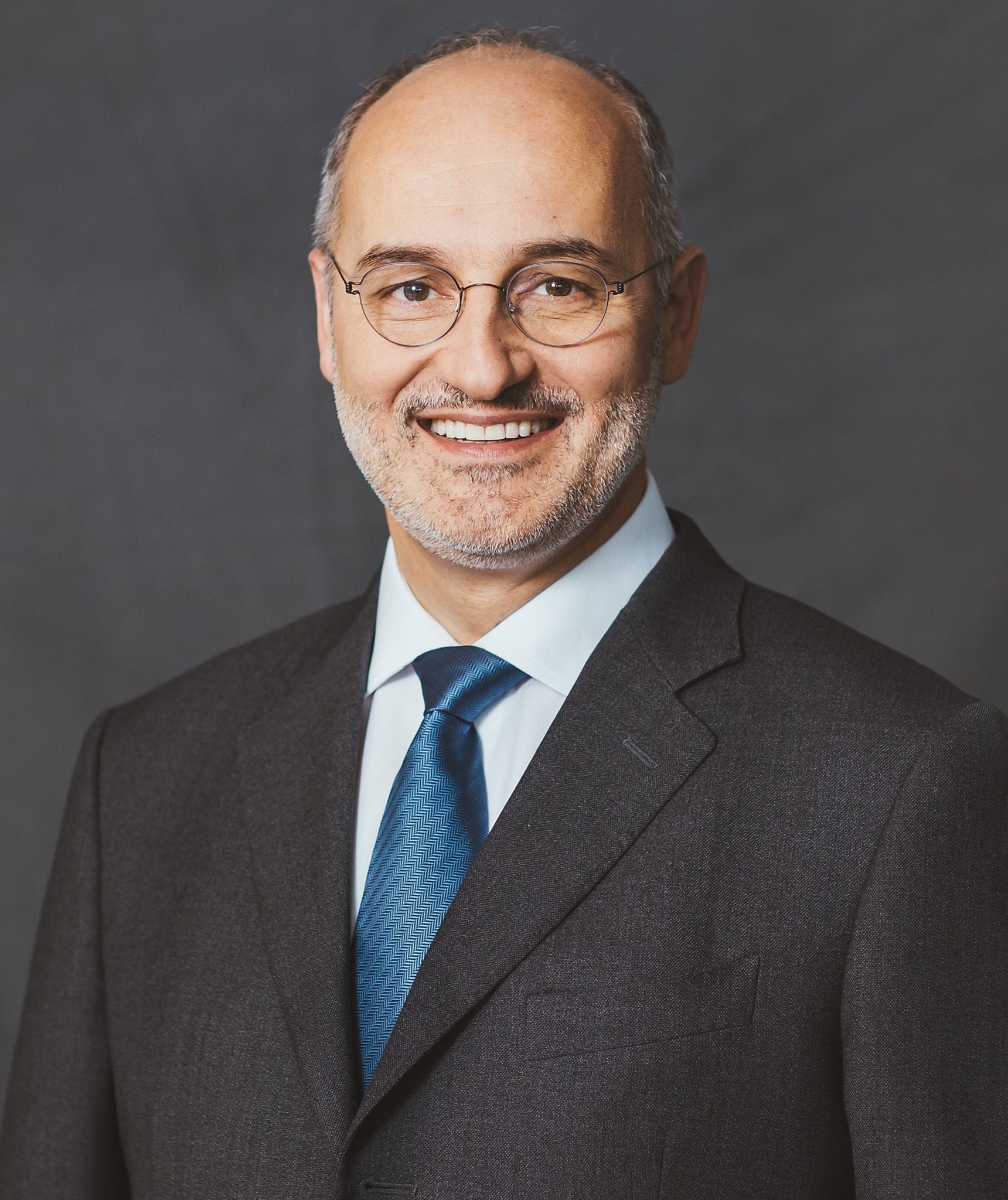 Antony Blanc
→ Enthused about the Phase I data for their Covid-19 mRNA vaccine and believing they've cracked the cold-storage code in delivering them, CureVac has brought Antony Blanc into the fray as CBO and chief commercial officer. While at GSK from 2009-17, Blanc served in several capacities with GSK Vaccines, including as integration lead when the pharma giant acquired Novartis Vaccines in 2015. Before his time at GSK, Blanc was CBO at Synosia Therapeutics.
In mid-November, CureVac struck a deal with the EU to provide 405 million doses of their vaccine, and the German biotech hopes to get approval by the third quarter of 2021.
→ Chris Cabell started at Arena Pharmaceuticals three years ago and had just been bumped up to EVP, head of R&D and CMO in June. Now he's on his way out after announcing his retirement and resignation, paving the way for Paul Streck to succeed him as CMO effective this week. Streck, who will also be SVP, clinical development at Amit Munshi-led Arena, is a Shire and Amgen alum who previously held the CMO title at Alder BioPharmaceuticals, bought by Lundbeck in a $2 billion deal. He also brings experience from GSK as VP, global medical lead, immuno-inflammation.
Streck takes over just weeks after Arena's lead drug etrasimod — an S1P inhibitor to treat atopic dermatitis — missed the mark on its primary endpoint in a Phase II trial, but Munshi plans to soldier on to a Phase III.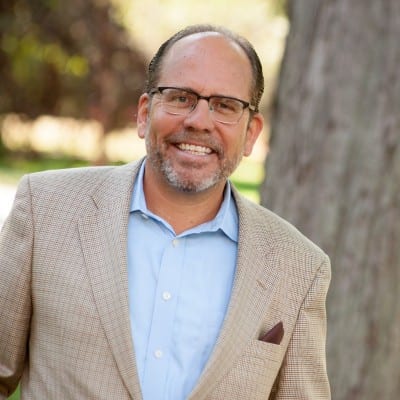 Greg Mayes
→ Atlanta-based hep B player Antios Therapeutics, which launched 2 years ago with help from former Pharmasset and Idenix execs, has put Greg Mayes in charge as CEO. His predecessor, Abel De La Rosa, is retiring and is settling into a new chapter as chairman of the company he co-founded two years ago. Mayes hails from Engage Therapeutics, which UCB snapped up for $125 million upfront in early June, where he was co-founder, president and CEO. One of his early gigs was as senior counsel at AstraZeneca and he later served as VP, general counsel and chief compliance officer at Eli Lilly subsidiary ImClone Systems.
→ Forging collaborations on cancer treatments with such Big Pharmas as Bristol Myers Squibb, Pfizer/Merck KGaA and AstraZeneca, French biotech Transgene has made a change at the top with Hedi Ben Brahim stepping in as chairman and CEO. In September Philippe Archinard announced his intention to step down from both positions to concentrate on his new responsibility as EVP, technological innovation and scientific partnerships at Institut Mérieux, where Ben Brahim was VP of immunotherapy for the last two years. The torch is officially passed to Ben Brahim on Jan. 1.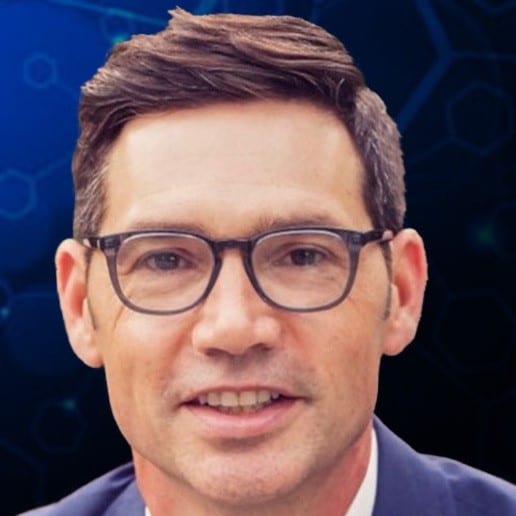 Richie Cunningham
→ Happy days at Tyme Technologies: Richie Cunningham has been named CEO at the NJ-based cancer metabolism-based therapy (CMBT) biotech, replacing Steve Hoffman, who had been CEO the last five years and will now focus on his chairman and CSO duties. A former All-Pro kicker in the NFL for eight years with the Dallas Cowboys, among other teams, Cunningham had been president and CEO of Icagen since 2014. And as an exec with Boehringer Ingelheim, he was involved in the launch of Gilotrif, the German pharma's first foray into oncology.
→ Jerusalem-based Entera Bio, which has US operations in Boston and focuses on orally-delivered macromolecule therapies, has found a CEO with Spiros Jamas captaining the ship. Roger Garceau had assumed the top spot on an interim basis in August following Adam Gridley's resignation. Jamas heads to Entera after 7 years as founding CEO of AOBiome Therapeutics, and he's also helmed Tempero Pharmaceuticals and Enanta Pharmaceuticals.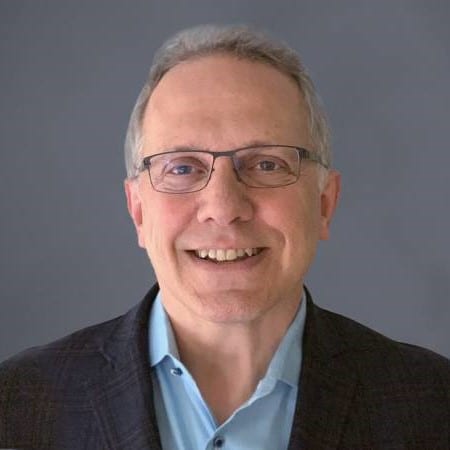 Robert Fishman
→ 4D Molecular Therapeutics scrapped its $100 million IPO in the summer, then regrouped a couple weeks ago with a planned $75 million offering. Now Emeryville, CA-based 4DMT is fleshing out its leadership with three appointments: Robert Fishman (CMO & therapeutic area head, pulmonology); Raphael Schiffmann (SVP & therapeutic area head, cardiology); and Robert Kim (SVP & clinical therapeutic area head, ophthalmology).
Fishman has been around the block as a CMO with Xoc Pharmaceuticals and Corcept Pharmaceuticals. Schiffmann was previously the director of the Institute of Metabolic Disease at the Baylor Scott & White Research Institute. And Kim, a former VP of clinical ophthalmology at GSK, jumps to 4DMT after CMO stints at ViewPoint Therapeutics, Apellis and Vision Medicines.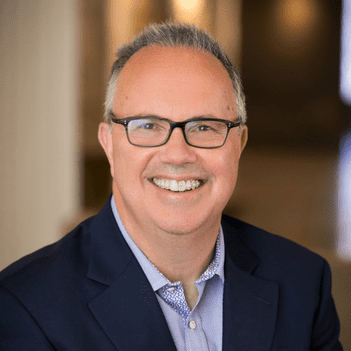 Alan Sandler
→ Alan Sandler makes the leap from Genentech to become Zai Lab's head of global development, oncology, taking charge of a pipeline with PARP inhibitor Zejula as their headliner. Sandler was Genentech's SVP and global head of product development, oncology, guiding teams through development and approval of Tecentriq and other drugs.
→ WuXi-backed Adagene has brought in a slate of new hires to expand its leadership team. They include Pfizer vet Hua Gong as COO and head of precision medicine, JC Xu as CSO and Qinghai Zhao as chief manufacturing officer. Gong hops aboard from Novartis Navigate Biopharma, where she served as senior director, genomics biomarker department. Prior to that, she held stints at Premier Research Group and Prometheus Therapeutics & Diagnostics.
Meanwhile, Xu comes from Celgene, where she was head of China strategy for research and early development. Before that, she served in roles at Quanticel Pharmaceuticals, Amgen and Corixa. Meanwhile, Zhao hails from Forty Seven, where he served as VP of technical development and manufacturing. Previously, he was at AnaptysBio and Teva Biopharmaceuticals.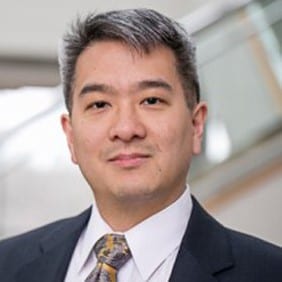 Arvin Yang
→ Cambridge, MA antibody-drug conjugate player Mersana Therapeutics has called upon Arvin Yang to be SVP and CMO, succeeding Dirk Huebner, who will stay on to assist the transition until Jan. 15. Yang spent a decade in clinical development with Bristol Myers Squibb, contributing to the approval of Opdivo and the Opdivo + Vervoy combination. His series of roles at BMS culminated with his time as VP and head of clinical hematology.
→ Longtime Novartis vet Stephen Mitchener is now on board as CBO at Karyopharm, while Chen Schor has been added to the board of directors. Mitchener heads to Karyopharm after 2 years as CBO at Axcella Healthcare, and for 15 years before that, he held many positions in the oncology space at Novartis, including head of strategy, partnering and operations. Schor is president and CEO of Adicet Bio, where he is also a member of their board.
The saga regarding the data and approval of Karyopharm's myeloma drug selinexor (Xpovio) has had many twists and turns, as reflected in the topsy-turvy nature of its stock. Phase III results were published online in November in The Lancet.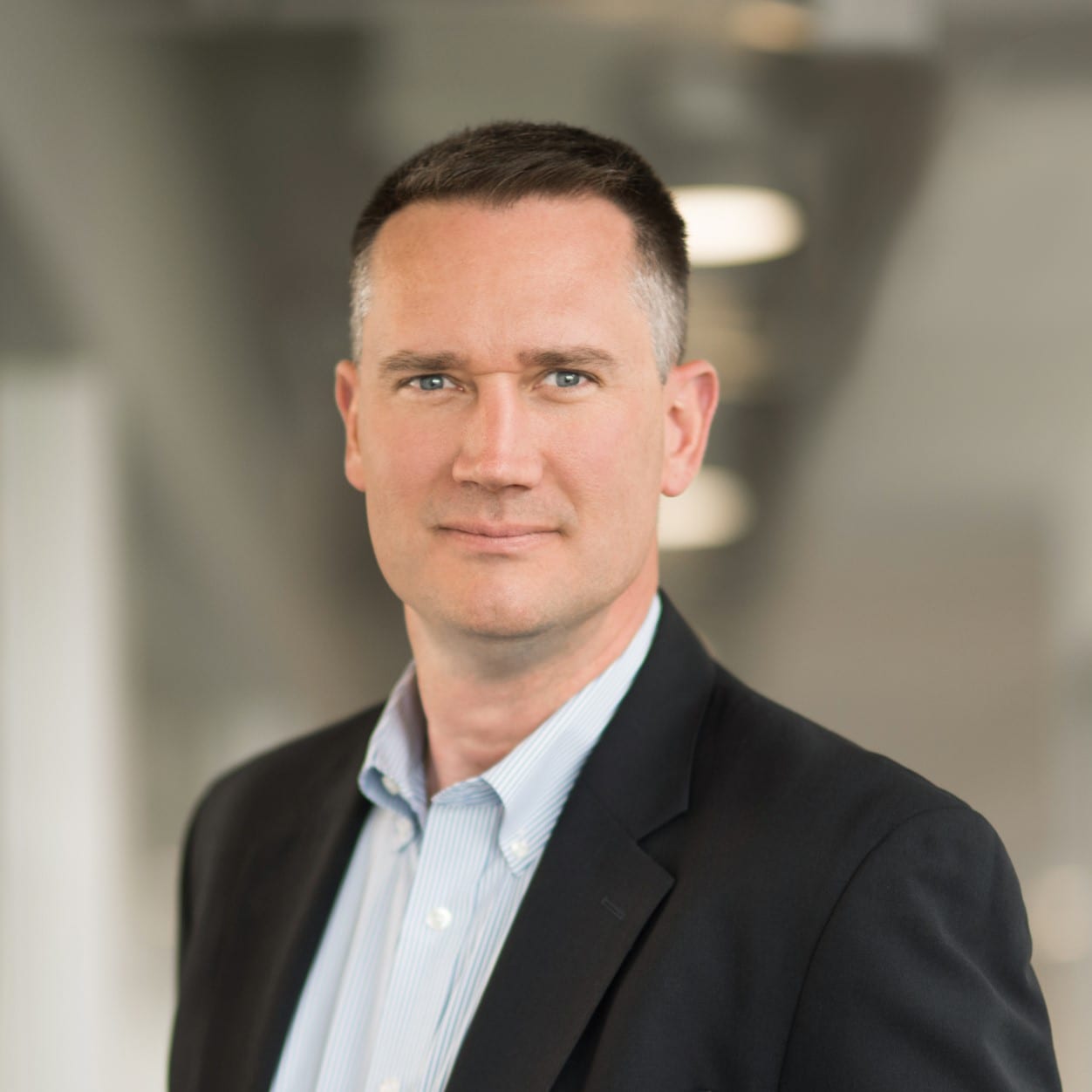 Peter Pfreundschuh
→ Woburn, MA biotech and Astellas partner Frequency Therapeutics, which flashed positive data in September for their lead drug FX-322 that's aimed at improving sensorineural hearing loss (SNHL), has turned to Peter Pfreundschuh to be CFO. Pfreundschuh, who has worked in business development for such Big Pharmas as AstraZeneca and J&J, heads to Frequency after his tenure at UroGen as CFO, chief compliance officer and corporate secretary.
Peony Yu
→ Peony Yu is retiring from the CMO post she had kept for 12 years at FibroGen, and former Genentech exec Mark Eisner is set to take her place on Dec. 21. Yu will stay on as an executive advisor to the CEO until March 15, 2021. Before the move to FibroGen — which touted positive Phase III data for roxadustat a few weeks ago that could lead to an FDA OK for anemia associated with CKD — Eisner spent more than 10 years and wore a variety of hats at Genentech, leaving the Roche subsidiary as SVP and global head of product development, immunology, infectious disease, and ophthalmology.
→ Mark Karch is locked in at Datavant, one of the plethora of Vivek Ramaswamy "vants," as chief commercial officer. Before his move to Datavant, led by Travis May and teaming up with J&J on a data sharing pact in September, Karch logged more than six years as a VP at IQVIA leading sales in their SaaS technology solutions.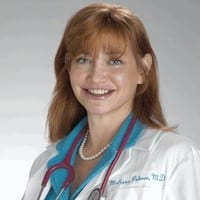 Melissa Palmer
→ Melissa Palmer has signed on as CMO of Shanghai-based NASH player Gannex, a subsidiary of Ascletis. Palmer has previously led liver disease clinical development at Takeda and was global development lead, hepatology at Shire. Elsewhere, she was SVP, clinical research and head of hepatology at Kadmon from 2012-15.
→ With $35 million in the bank to help develop its lead candidate INV-101 for Prader-Willi syndrome, Montreal CB1 blockade biotech Inversago Pharma has recruited GSK alum Glenn Crater as CMO. Crater held multiple posts at Theravance, including VP, clinical development & medical affairs and VP, respiratory portfolio head. He was VP and country medical director for GSK Canada before becoming an exec at Aerocrine.
→ Ascentage Pharma, which was granted priority review from Chinese regulators in October for olverembatinib in patients with chronic myeloid leukemia, has tapped Gang Zhu as their chief commercial officer. Prior to reaching Ascentage, Zhu was general manager of Celgene China and comes with experience in leadership roles at pharma giants such as Sanofi and Novartis, leading commercial rollouts of a wide range of hematologic cancer drugs.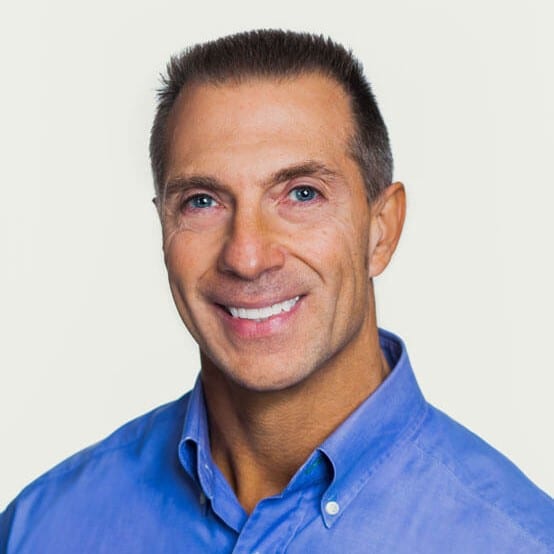 Darrin Beaupre
→ Focused on the Wnt signaling pathway, San Diego biotech Samumed has named Darrin Beaupre CMO, oncology. As with their new CSO Michael White, Samumed poached Beaupre from Pfizer, where he was SVP, head of early oncology development and clinical research. Before his tenure at Pfizer, Beaupre served as head of early development at Pharmacyclics.
→ Cogent Biosciences — formerly Unum — has been turning the page with Andrew Robbins as their new CEO along with this week's news of a $60 million public offering. Now they've installed Brad Barnett as chief technology officer coming off nearly 2 decades in several capacities at Array BioPharma, then sticking around for just a while longer after Pfizer ponied up $11.4 billion for the company last year. Barnett brought oncology drugs Mektovi and Braftovi to market as Array/Pfizer's VP of supply chain & manufacturing.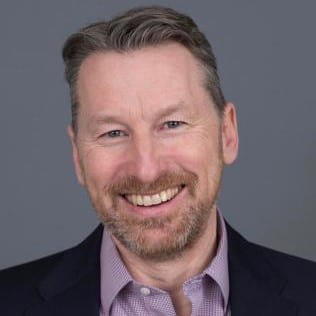 David Clark
→ Unveiling Phase I data this week with its lead candidate ALLN-346 to treat hyperuricemia, Newton, MA-based Allena Pharmaceuticals has selected David Clark as CMO. A Pfizer and GSK alum in clinical development, Clark hails from Aldeyra Therapeutics, where he had been CMO since 2016. Clark steps in to replace Annamaria Kausz, who will remain with Allena as an adviser during the transition period.
→ Pittsburgh-based gene silencing player NeuBase Therapeutics continues to fill out its leadership team with Curt Bradshaw as CSO after William Mann was named chief operating officer this summer. Bradshaw spent the last year as CSO of J&J partner Arrowhead Pharmaceuticals, which just entered into a $1 billion RNAi pact with Takeda in October, including $300 million in cash. He has previously been CSO at Traversa Therapeutics — where he pulled double duty as VP of R&D — and Solstice Biologics.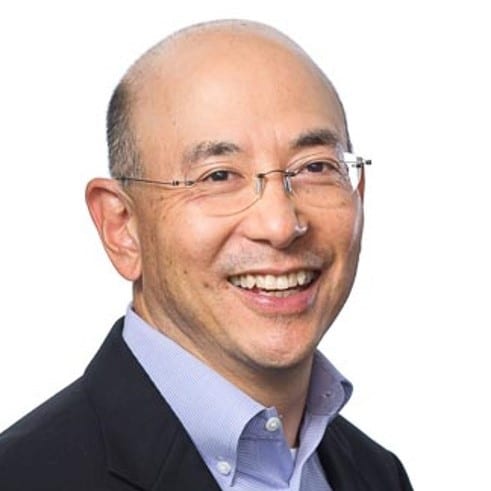 Charles Semba
→ During the Thanksgiving holiday, Eluminex Biosciences closed on a $50 million Series A that was co-led by Lilly Asia Ventures, while the Shanghai ophthalmic biotech has also brought on Charles Semba as CMO. Semba's last CMO gig was at Greybug Vision, and he's been an ophthalmology exec at Shire as well as the ophthalmology group head at Genentech.
→ Syncona vet Robert Coutts is transitioning into a new role at Achilles Therapeutics as CFO after starting out as the T cell therapy biotech's financial director when it was founded in 2017. Coutts' C-suite appointment follows Achilles' decision to put Karl Peggs, one of their founders, in the CMO slot beginning in January.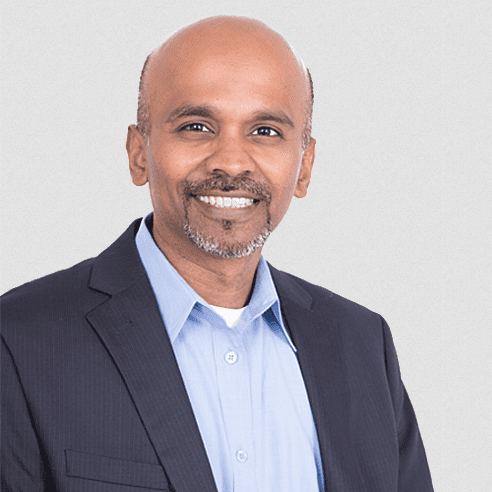 Muthu Meyyappan
→ UK genomics startup and Wellcome Sanger Institute spinout Congenica, which amassed $50 million in a Series C round last month, has brought in Muthu Meyyappan as chief commercial officer. Meyyappan completes a run as CCO for Variantyx, and the Incyte alum has also been an exec at Qiagen, where he was VP, advanced genomics commercial operations.
→ Florida biotech Marizyme has enlisted three new hirees to its leadership team: Steven Brooks as EVP of medical and regulatory affairs, CMO; Donald Very as EVP, R&D; and William Hearl as an independent member of the board. Brooks formerly served as principal of Brooks Medtech, while Very was SVP of Mosaigen and president, CEO and founder of Naviter Bioanalytics. Hearl founded and is chairman and CEO of Immunomic Therapeutics.
→ Bedminster, NJ-based Matinas BioPharma has appointed Hui Liu as chief technology officer to advance their proprietary lipid nanocrystal (LNC) drug delivery platform. Liu joins the Matinas team from Seqiris, where he was director of formulation and delivery. He has also held CMC positions at Cellics Therapeutics, Alcon and Allergan.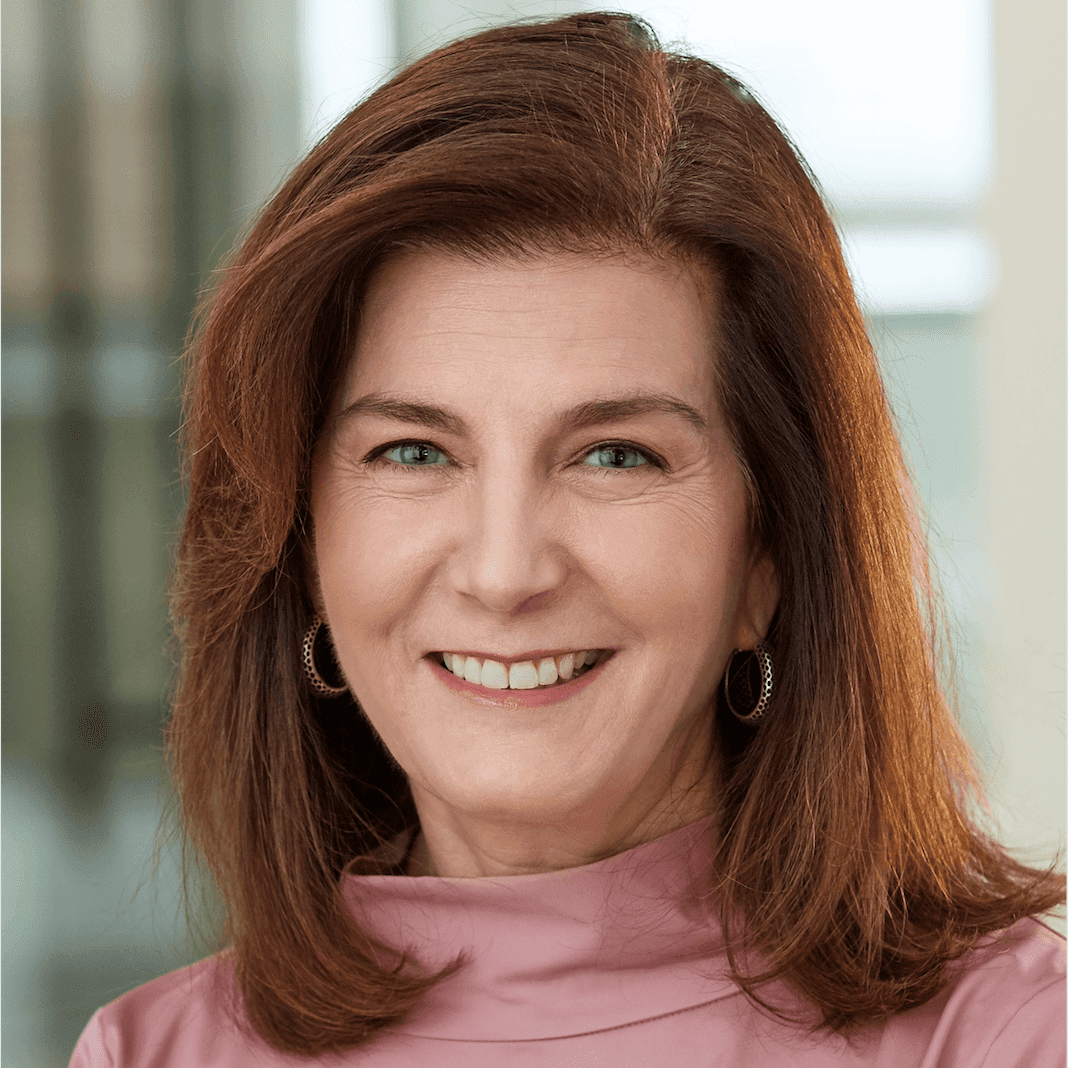 Tamara Joseph
→ Spero Therapeutics has ushered in Tamara Joseph as chief legal officer. Most recently, Joseph served as general counsel at Millendo Therapeutics and has had stints at Enzyvant, InVivo Therapeutics, Cubist Pharmaceuticals, Mayne Pharma and Transkaryotic Therapies.
→ NY-based HiberCell has appointed Joseph Talamo as CFO. Prior to hopping aboard the company, Talamo served as CFO at Caladrius Biosciences and held roles at OSI Pharmaceuticals. In addition, the company has promoted Ari Nowacek to the position of CBO. Nowacek formerly served as VP of operations and business development and is a co-founder of HiberCell. Currently, he is a principal at ARCH Venture Partners.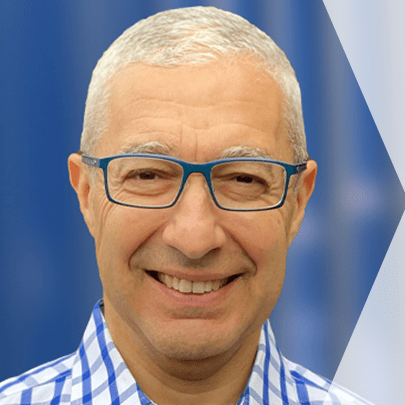 Jonathan Rosin
→ Wave Life Sciences has welcomed Jonathan Rosin as their new chief human resources officer. Before joining the Cambridge, MA genetic medicines biotech, Rosin held the same title for seven years at Ironwood Pharmaceuticals, and prior to that he was in leadership and organization development at Genzyme.
→ NY-based Actinium Pharmaceuticals has further bolstered its roster of clinical execs with Mary Mei Chen as VP of clinical development, two weeks after choosing Big Pharma vet Avinash Desai as EVP and president of clinical development, operations and medical affairs. As senior medical director at GlycoMimetics, Chen piloted clinical trials of E-selectin inhibitor uproleselan for acute myeloid leukemia. Before that, she was medical director, global clinical lead at Takeda.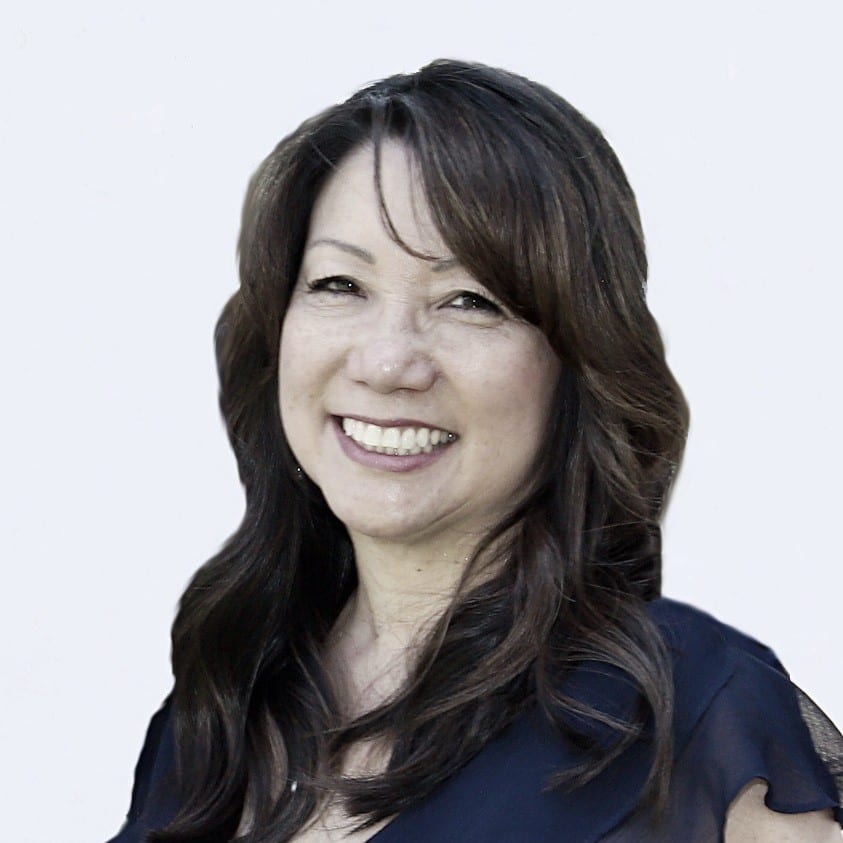 Julie Iwashita
→ Versant-backed neuroregeneration startup Pipeline Therapeutics has named Julie Iwashita VP of clinical operations after bringing Peter Slover into the fold as CFO in October. Iwashita just completed a three-year run at the same post for Cirius Therapeutics, and she also has clinical operations experience from her time at Kodiak Sciences.
→ Looking to bounce back after dual Phase II flops last year with their depression drug AV-101, South San Francisco-based VistaGen Therapeutics is turning to Louis Monti as VP, translational medicine. In 2018, VistaGen grabbed worldwide rights to develop the drug candidate PH94B — a nasal spray used for anxiety disorders — from Pherin Pharmaceuticals, where Monti had worked since its 1991 inception. For the last two years, he was Pherin's president and CEO.
→ Jack Howarth is on board as SVP, investor relations at MiMedx. For the last 8 years, Howarth was VP, corporate affairs for Antares Pharmaceuticals and headed up corporate and investor relations at King Pharmaceuticals until Pfizer acquired it for $3.6 billion in 2011. The appointment comes two weeks after MiMedx's ex-CEO and COO were convicted of securities fraud and conspiracy in the Southern District of New York.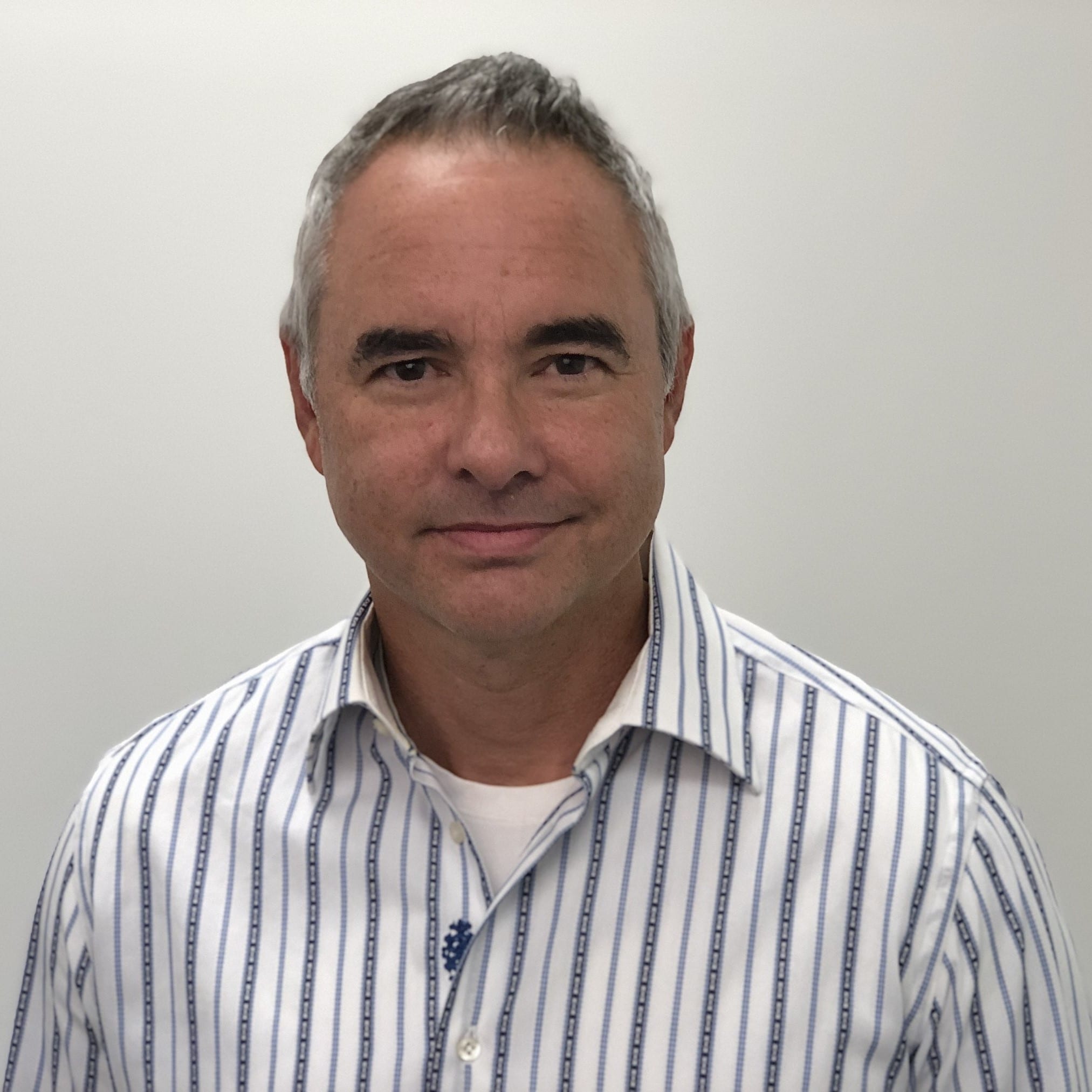 Gus Aromin
→ Elevar Therapeutics has reeled in Gus Aromin as VP of regulatory affairs. Aromin joins the company after stints at Avanir Pharmaceuticals, Allergan and Elan.
→ Legend Biotech has been embroiled in chaos ever since their then-CEO Frank Zhang was put under house arrest in China as part of a customs investigation involving Genscript. Since then the company has installed a new permanent CEO and chairwoman sans Zhang. Now the Somerset, NJ-based company has brought on Patrick Casey to its board of directors as an independent director. Casey is the senior vice dean of research at the Duke-NUS Medical School and a professor of pharmacology and cancer biology at Duke University.
→ London-based extracellular matrix (ECM) biotech Engitix, collaborating with Takeda on therapies for NASH and other advanced fibrotic liver diseases, has elected Eduardo Bravo as chairman of the board. Bravo has been CEO of Cellerix, TiGenix (acquired by Takeda in 2018) and Nordic Nanovector.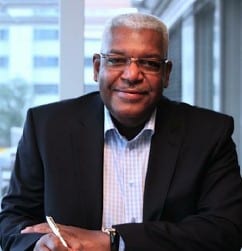 Michael Kelly
→ John Crowley and his folks at Amicus Therapeutics have made Michael Kelly a member of the biotech's board of directors. Kelly, a longtime Amgen exec, is the founder and president of Sentry Hill Partners and was just added to the board at Aprea Therapeutics this fall.
→ Jon Wigginton, who joined Cullinan Oncology as CMO in the spring, has earned a seat on the board of directors at Sutro Biopharma out of South San Francisco. The Bristol Myers Squibb vet left for Cullinan after nearly 7 years as CMO at MacroGenics.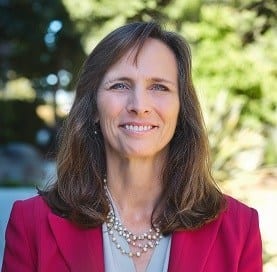 Jennifer Cook
→ The troika of Jennifer Cook, David Fellows and Renée Galá has joined the board of directors at Syncona-backed retinal gene therapy player Gyroscope Therapeutics. Cook is the former CEO at Grail and a board member at Denali and BridgeBio; J&J vet Fellows helmed Nightstar Therapeutics and is chairman at Oxular; and Galá is EVP and CFO at Jazz Pharmaceuticals and worked with Cook as CFO at Grail.
→ After securing a new CFO and chief technology officer in the past few months, Adicet Bio has given Bastiano Sanna a place on their board of directors. Sanna, who helmed Semma Therapeutics, is now EVP and chief of cell and genetic therapies at Vertex, which bought Semma last year.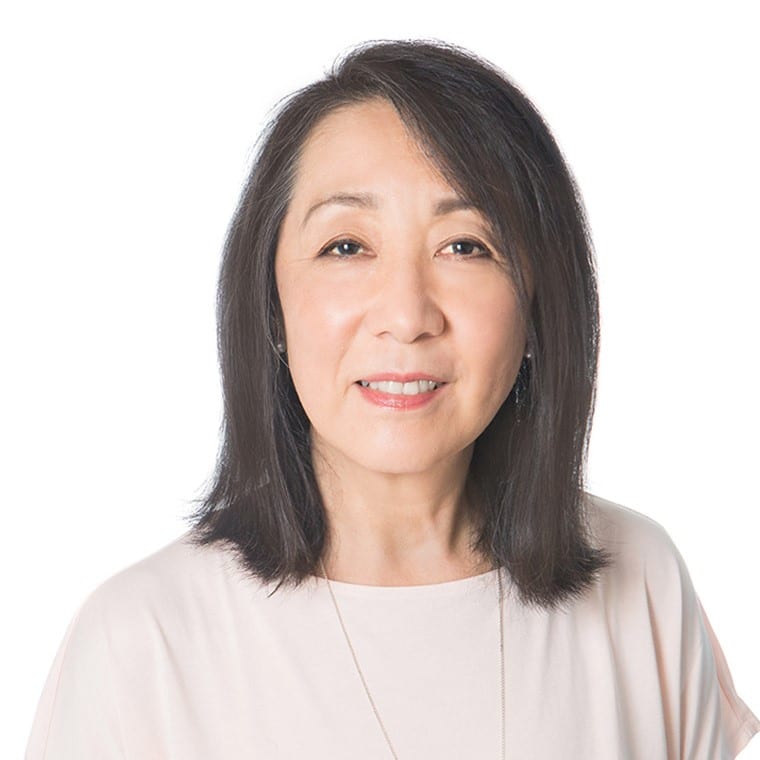 Kazumi Shiosaki
→ Italian biotech Enthera Pharmaceuticals, which scored a €28 million Series A in the summer backed by Sofinnova Partners and AbbVie, has made two appointments with 28-7 CEO Kazumi Shiosaki (board of directors) and Lisa Olson (scientific advisory board). Shiosaki has also helmed Epizyme and Mitobridge, while Olson is CSO and head of research at Magenta Therapeutics.
→ Paolo Pucci is the latest member of Tarus Therapeutics' board of directors, joining David Epstein and David Nicholson, who were added in the spring. Pucci is a Bayer and Eli Lilly vet who's the former CEO of arQule, which was purchased for $2.7 billion by Merck.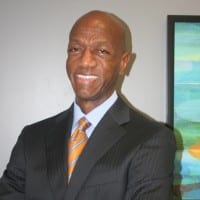 David Wheadon
→ Former GSK regulatory exec David Wheadon has been appointed to the board of directors at Karuna Therapeutics, while Ed Harrigan has decided to step down from the board. Wheadon's previous stop was at AstraZeneca as the pharma giant's SVP, global regulatory affairs, patient safety and quality assurance.
→ Waltham, MA-based AbbVie partner Morphic Therapeutic has selected Martin Edwards to be on the board of directors. Edwards, the chairman of KalVista Pharmaceuticals, is a board member at Reata, Inozyme and Verona Pharma.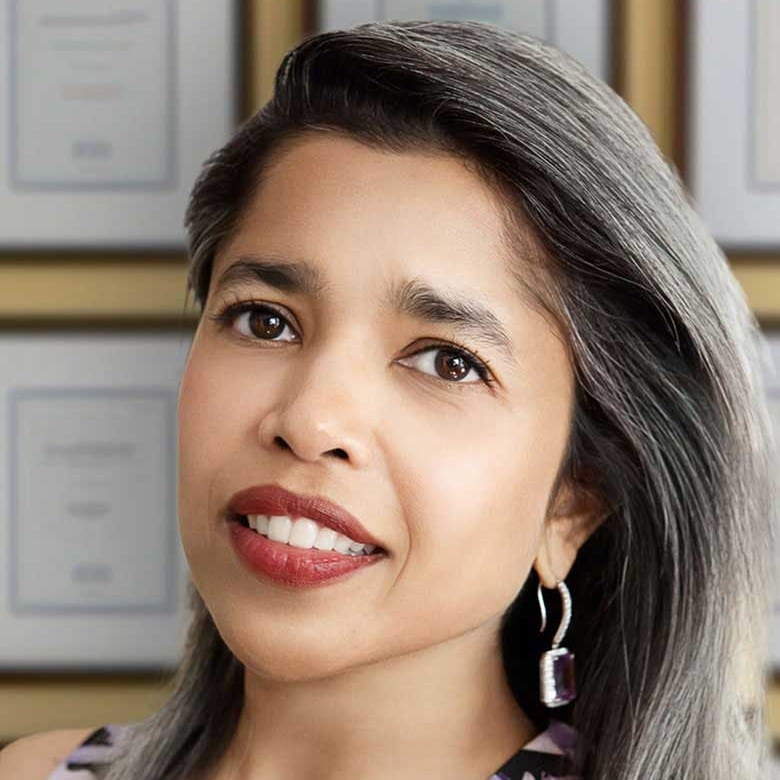 Deepa Pakianathan
→ Deepa Pakianathan is headed to the board of directors at Palleon Pharmaceuticals, with its "Glyco-Immune Checkpoint" platform to attack cancer cells. Pakianathan is a longtime managing member at Delphi Ventures and a board member at Calithera Biosciences, Karyopharm and Theravance.
→ Katina Dorton has earned a seat on the board of directors and Mitchell Mutz has resigned from the board at Pandion Therapeutics, which nabbed an $80 million Series B in April. Dorton is on the board at Fulcrum Therapeutics and has been CFO at Repare Therapeutics, Avrobio and Immatics.
→ Martin Schmieg is making a comeback to the board of directors at BriaCell Therapeutics. Previously, Schmieg served as a member of the board from 2016 to 2019. Currently, Schmieg serves as co-founder and CEO of ClearIt. Schmieg brings experience from his times at Cytometrics and Sirna Therapeutics among others.