A closely watched "breakthrough" asthma drug has hit all the right notes in a Phase III, AstraZeneca and Amgen say, paving the way to reach a currently untapped patient population.
We're not getting much beyond the announcement that tezepelumab met the primary endpoint, but execs' enthusiastic comments suggest that what they're seeing backs up the "unprecedented" results that cemented their FDA breakthrough designation.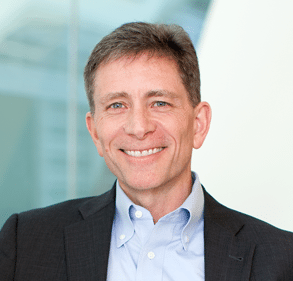 David Reese
David Reese, Amgen's head of R&D, said he's "absolutely thrilled" with the NAVIGATOR study while Mene Pangalos called the data "exciting."
Evercore ISI analyst Umer Raffat saw it as a best-case outcome.
"There was nervousness on this trial after this program was unsuccessful in atopic dermatitis recently," he noted.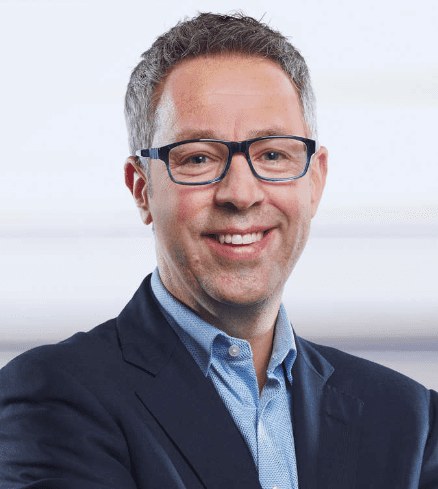 Mene Pangalos
The drug is designed to block TSLP, an epithelial cytokine that sits upstream of inflammatory cytokines such as IL-4, IL-5 and IL-13. By targeting multiple pathways responsible for asthma, researchers believe that they could help those whose symptoms are not alleviated by current therapies. In Phase IIb, treatment-resistant patients in the drug arm taking a medley of doses saw their annual exacerbation rate slashed anywhere from 61% to 71%.
For the late-stage trial, AstraZeneca and Amgen zeroed in on asthma patients with a low eosinophil count. Compared to eosinophilic asthma — the indication for which Sanofi/Regeneron's Dupixent, GlaxoSmithKline's Nucala, Novartis' Xolair and AstraZeneca's own Fasenra are approved — non-eosinophilic is less well understood. But as many as 50% of patients don't have elevated eosinophilic levels.
In a subgroup of patients with baseline eosinophil counts less than 300 cells per microliter, patients taking tezepelumab plus standard of care saw a "statistically significant and clinically meaningful" drop in their annualized asthma exacerbation rate compared to placebo and standard of care.
The standard of care in the trial were medium- or high-dose inhaled corticosteroids plus at least one additional controller medication with or without oral corticosteroids.
Per Amgen estimates, there are 1 million uncontrolled severe asthma patients in the US, around 30% of whom are eosinophil low. Analysts now expect anywhere between $1.6 billion to $3 billion in peak sales — split between the two partners.
"Our consultants and pulmonology surveys have suggested that teze could be the first biologic used ahead of REGN/SNY's Dupixent and IL5 antibodies," Yaron Werber of Cowen wrote. "Those drugs are approved and used in patients with eosinophilic subtype (ie high eos group) where tezepelumab would be approved for all patients."