Less than a week after claiming a Phase III victory over Amgen's Otezla in psoriasis, Bristol Myers Squibb has more positive data out in psoriatic arthritis.
The Phase II readout for the TYK2 contender deucravacitinib (BMS-986165), which BMS announced Monday, showed the experimental drug met its primary endpoint of reducing symptoms by at least 20 percent after 16 weeks. BMS measured two dosage levels for the once-a-day pill, 6 mg and 12 mg, with both outperforming the placebo group.
Investors saw the news as a positive, as BMS stock $BMY ticked up about 2% in early trading Monday morning.
BMS' Phase II study is slated to run for a full year, and as such remains ongoing, but the primary is being measured for the 16-week period. The pharma randomized 203 patients and split them evenly among the two dosing arms and placebo arm. Patients had previously failed a TNF inhibitor and either a corticosteroid treatment, non-steroidal anti-inflammatory or antirheumatic drug.
Overall, the lower, 6 mg dosage group saw a 52.9% reduction and the higher, 12 mg arm had a 62.7% reduction, while the placebo group registered only a 31.8% reduction. The higher dosage arm saw a lower p-value, with values for the drug arms coming in at p=0.0134 for 6 mg and p=0.0004 for 12 mg.
BMS additionally noted that deucravacitinib hit all key secondary endpoints, improving upon a baseline in a variety of psoriatic arthritis tests, and did not result in any serious side effects.
This is the second batch of positive results for deucravacitinib in the last week, as BMS declared a win for the program in a Phase III for psoriasis just a few days ago. Though the company did not release any hard data from that trial, BMS claims they scored statistically significant and clinically meaningful pivotal data on the primary endpoint of PASI 75 skin clearance in moderate to severe psoriasis cases.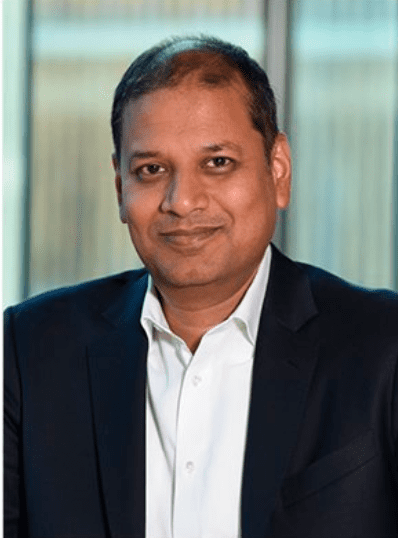 Samit Hirawat
R&D chief Samit Hirawat touted the program's mechanism of action last week, calling it "unique." TYK2 mediates signaling of IL-23, IL-12 and Type I IFN, with deucravacitinib hitting several sets of cytokines involved in inflammatory responses.
The main competitor here is Amgen's blockbuster Otezla, a former Celgene drug that BMS was forced to sell ahead of its big merger with the company last year, as regulators were concerned about BMS potentially cornering the entire market. Amgen paid a hefty $13.4 billion for Otezla, approved in 2014 for psoriasis and psoriatic arthritis, and it pulled in roughly $1.04 billion for the company through the first half of 2020.
Analysts at the time saw the news as a positive for BMS, comparing the available results and noting that early data showed a "major competitive advantage" for deucravacitinib over Otezla, per Baird's Brian Skorney.
BMS has also been looking to differentiate the drug from other JAK inhibitors on safety, given that the class has struggled in the past. Most recently, Gilead was forced to pause studies in their filgotinib program after the FDA slapped down their rheumatoid arthritis application.