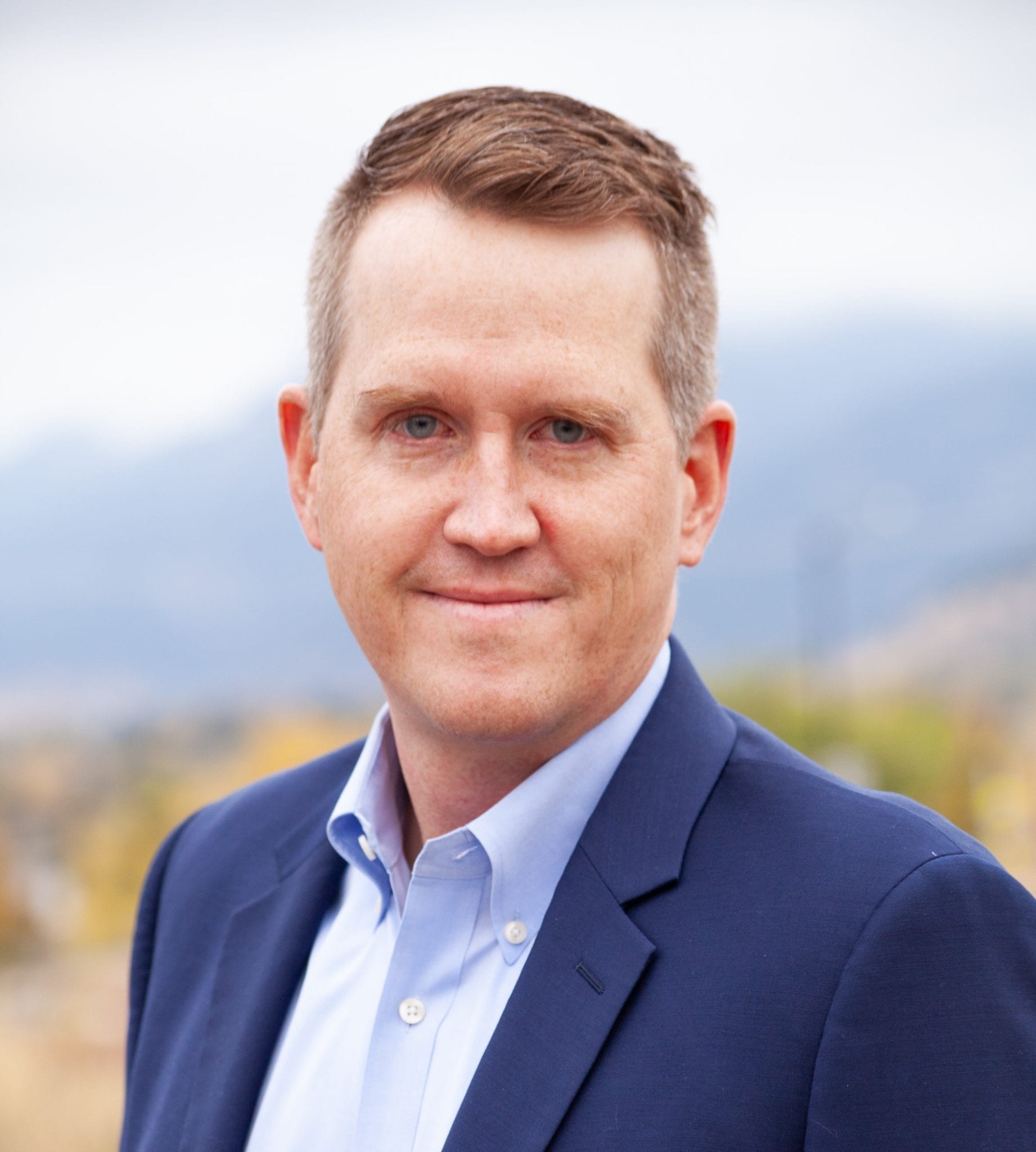 Andrew Robbins
→ Rife with turmoil and hit with a barrage of FDA holds as it spiraled into penny-stock territory, Unum Therapeutics hopes a new name — Cogent Biosciences — and a new CEO can turn its fortunes around. Andrew Robbins takes control now and succeeds Chuck Wilson, who founded Unum in 2014.
The cell therapy biotech stumbled out of the gate when it debuted on Nasdaq in 2018 and revealed that 2 of its 9 patients died in one arm of their ACTR087 trial. The FDA would hand down 3 different holds, two for ACTR087 and another for its experimental therapy ACTR707. Adding insult to injury, Unum shed around 60% of its workforce and jettisoned its old pipeline in favor of a new one a few months ago.
Wilson, whose last official day at work is today, is getting $860,737.50 in severance pay, according to an SEC filing, payable over 18 months. And Robbins gets an option on 7,442,421 shares $COGT at the current price which vest over 4 years along with an annual salary of $575,000 and a bonus up to 60% of that.
Robbins makes his way to Cogent Biosciences from Array BioPharma, where he was their COO from 2012 until Pfizer purchased the company in 2019. He's also on the board of directors at Harpoon Therapeutics.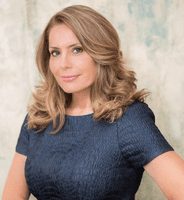 Jennifer Fox
→ Nuvation Bio, whose CEO David Hung has just fashioned an $850 million SPAC deal merging with Panacea, has brought on Jennifer Fox as their CFO. Fox has held leadership roles in investment banking with Deutsche Bank, Bear Stearns, Bank of America and Prudential, and is joining Nuvation Bio after her tenure with CitiGroup as managing director and co-head of their healthcare corporate and investment banking group.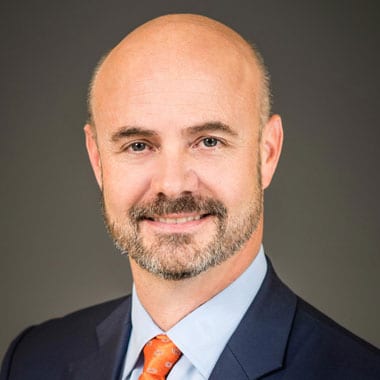 Richard Adcock
→ Patrick Soon-Shiong has handed the CEO reins at NantKwest to Richard Adcock, a first-time biotech exec who was at the helm of Verity Health Systems before making the switch. Soon-Shiong, a man whose lofty ambitions are often juxtaposed with uneven results throughout his career, steps aside from the top job 5 years after he took NantKwest public, but he will stay on as executive chairman. Our Jason Mast has more perspective on the transition here and on Soon Shiong's Covid-19 crusade here.
→ Speaking of Nantkwest, David Pyrce has been given the nod as CEO of DevaCell, a synthetic vector therapeutics player out of San Diego. Pyrce was previously NantKwest's SVP, strategy, innovations and chief commercial officer, and the GSK and BioMarin vet founded Genomic Principles, where he was also chairman and CEO.
→ Stream Biomedical — focused on the treatment of acute stroke and Alzheimer's disease — has tapped William Schwieterman as its CEO. Schwieterman comes aboard succeeding Gary Gage, the company's founder, who will continue to serve as COO. Schwieterman formerly served at the FDA's Center for Biologics and has held roles at Chelsea Therapeutics (acquired by Lundbeck), Mateon Therapeutics (merged with Oncotelic) and Perceptive Advisors.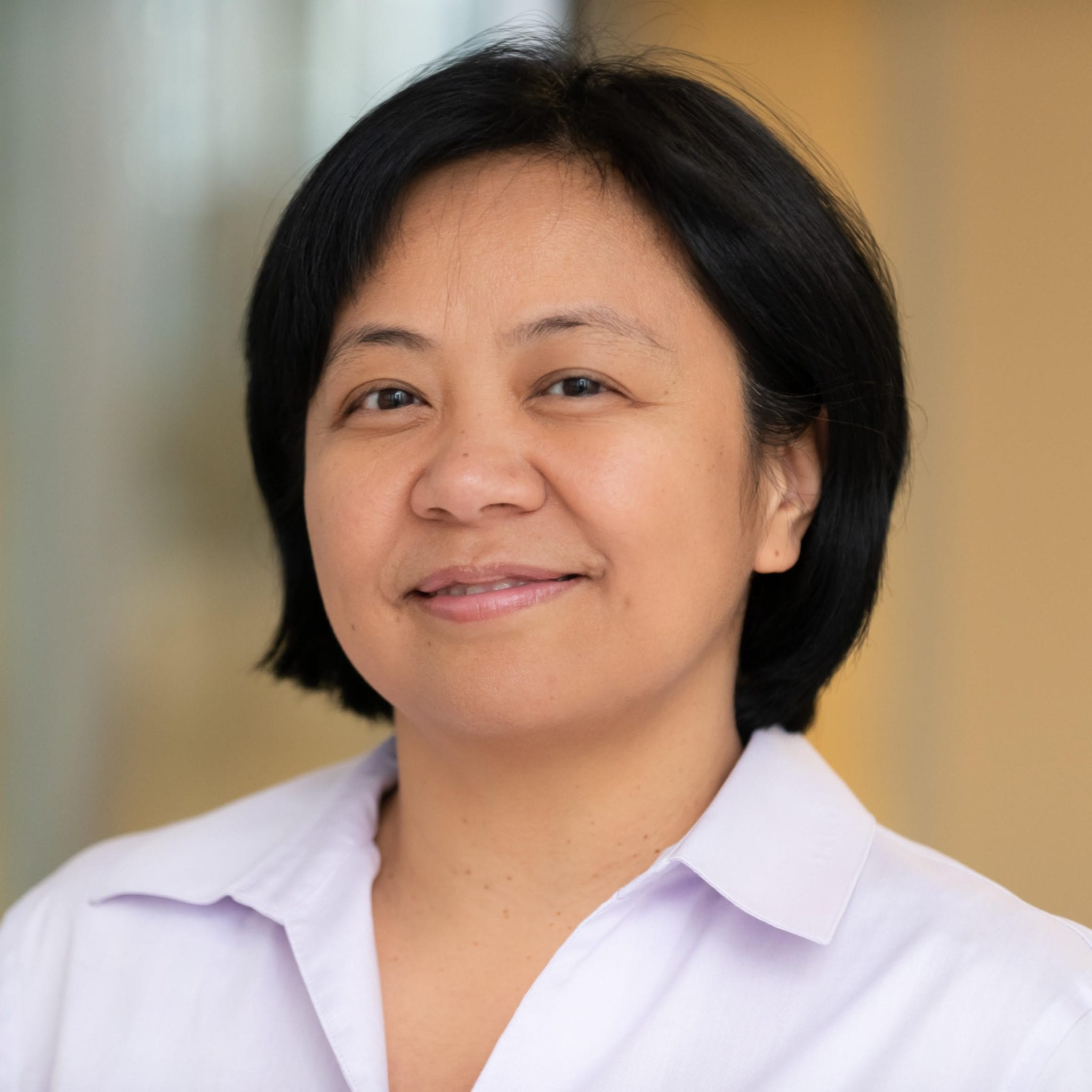 Min Wang
→ Versant-backed Monte Rosa Therapeutics, flying high with $96 million in a Series B announced last month, has three new appointments with Min Wang, COO; Ajim Tamboli, CFO; and Jullian Jones, SVP, head of business development. Wang, who just held the same position at BlueRock Therapeutics, was also SVP, general counsel at Agios and senior patent counsel at Genentech and Merck. Tamboli helped guide the sale of Rodin Therapeutics to Alkermes when he was Rodin's CFO. And Jones was previously the senior director of oncology business development at Eli Lilly. Before that, she was in business development and licensing at Boehringer Ingelheim.
→ Amassing a nice chunk of change ($133 million) over 3 rounds — including one for $50 million that was announced in June — South San Francisco biotech Surrozen has brought on Charles Williams as CFO. Since 2013, Williams had been the head of corporate development at Jazz Pharmaceuticals, and he occupied leadership roles in corporate development and finance at MAP Pharmaceuticals and CV Therapeutics. Surrozen has 2 IND candidates, one for liver disease and the other for IBD.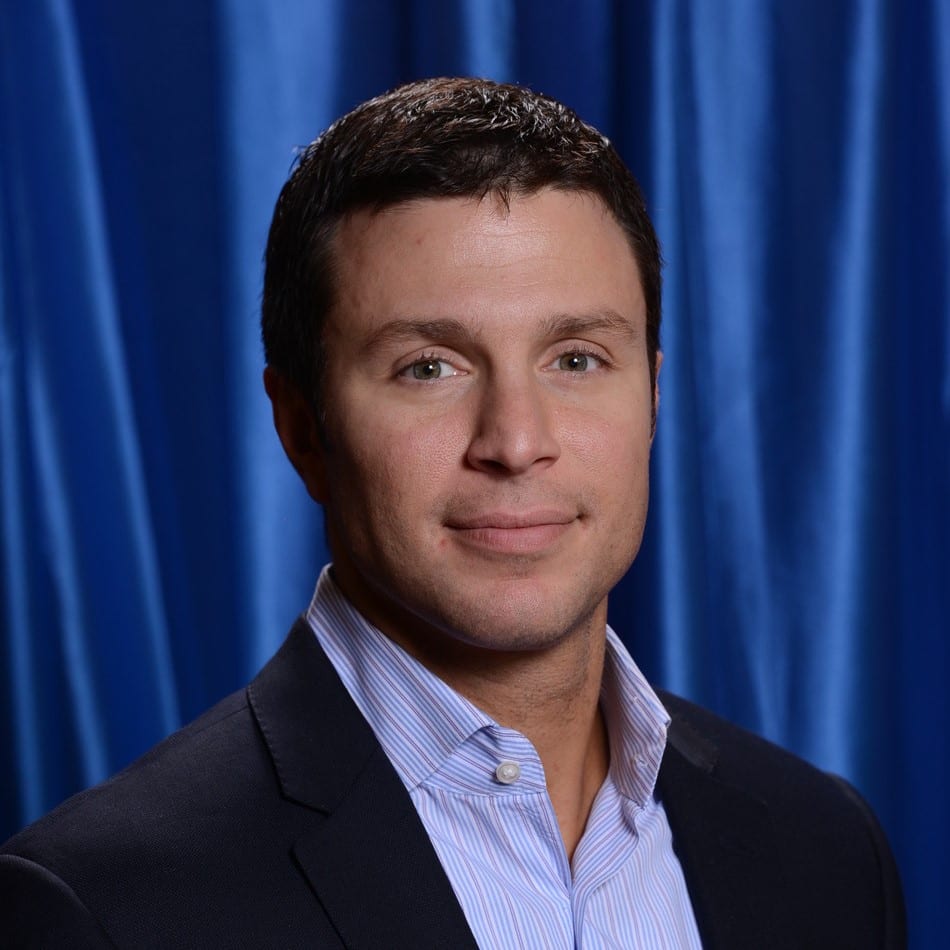 Michael Amoroso
→ It didn't take long for Michael Amoroso to earn a promotion in the wake of João Siffert's departure at Abeona Therapeutics. In July, Amoroso headed to Abeona as their chief commercial officer, and this week, he gets the bump to COO. Before the Celgene and Sanofi vet got to the gene and cell therapy biotech, Amoroso led commercialization efforts for Yescarta at Kite and was Eisai's SVP, Americas for the commercial oncology business group.
→ Longtime Merck vet Jeffrey Fu is embarking on a new chapter as CBO of New York biotech Codagenix, which bagged a $20 million Series B round in January and is preparing a Phase I trial for their Covid-19 vaccine candidate CDX-005. During his 30 years at the pharma giant, Fu held various leadership positions in business development, R&D and marketing and sales. Fu wraps up his Merck tenure as corporate finance executive director, business development and as a member of the US market and global vaccines leadership teams.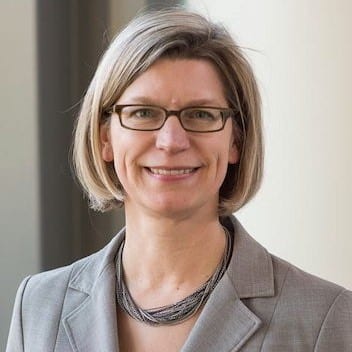 Catherine Thut
→ Adel Nada's Boston startup GentiBio, which launched in August with $20 million worth of funding, is filling out its C-suite with Catherine Thut as CBO and Thomas Wickham as CSO. Thut, a Novartis and Merck alum, moves on from her CEO post at Makana Therapeutics, a xerotransplantation biotech that merged with gene editing company Recombinetics earlier this month. Wickham has been an R&D exec with Merrimack Pharmaceuticals and more recently Rubius Therapeutics. He was also senior director of preclinical pharmacology at EMD Serono.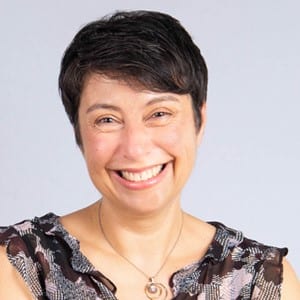 Florence Lorget
→ A French biotech that launched last week is adding to their personnel as their AAV gene therapy targets retinitis pigmentosa: SparingVision has focused their eyes on Florence Lorget as chief development sciences officer and Rajiv Gangurde as chief technology officer. Lorget, who got her start at Amgen and was a senior scientist at BioMarin and Genentech, leaves her role at Sangamo as senior director of nonclinical safety evaluation. Gangurde heads over to SparingVision from Voyager Therapeutics, where he was the Cambridge biotech's senior director and head of CMC.
→ QurAlis, focused on the development of treatments for ALS and other neurologic diseases, has enlisted Angela Genge as CMO. Genge previously served as a clinical investigator in Novartis' Global Neuroscience Clinical Development Unit in addition to directing clinics at Montreal Neurological Hospital.
→ Plugging away in the hematology and oncology spaces, with its PLK1 inhibitor CYC140 for patients with advanced leukemias and MDS among those in the pipeline, NJ-based Cyclacel Pharmaceuticals has named Mark Kirschbaum CMO. He was previously ArQule's VP of hematology and oncology and has been a senior medical director in global clinical development with Daiichi Sankyo, Taiho Pharmaceuticals and BeiGene.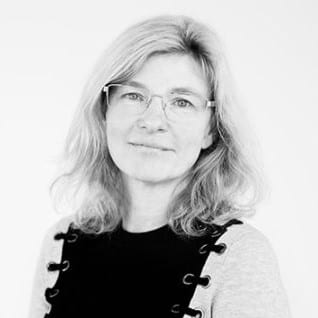 Jane Robertson
→ Cancer and fibrosis-focused Redx Pharma has recruited Jane Robertson as its CMO. Robertson is taking over for Andrew Saunders, who's hitting the exit to pursue other opportunities. Currently, Robertson serves as CMO at Achilles Therapeutics and has previously held a stint at AstraZeneca Oncology.
→ France's ERYTECH Pharma — which teamed up for a $57 million cell therapy deal with SQZ Biotech last June — has named Stewart Craig as its chief technical officer. Craig joins the company with experience as chief manufacturing officer at Orchard Therapeutics, as well as roles at Stemcells, PCT Cell Therapy Services and Xcyte Therapies.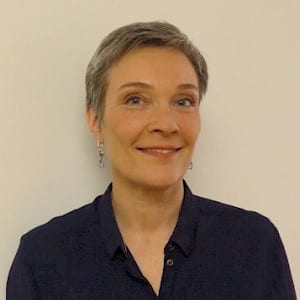 Josefin-Beate Holz
→ Tolga Hassan and Josefin-Beate Holz have been installed at Danish biotech Synklino as CFO and CMO, respectively. Hassan makes his way to Synklino, developing drugs to treat cytomegalovirus (CMV) infections, after 7 years at F-star Therapeutics, first as CFO and then as COO. Holz brings CMO experience from Storm Therapeutics, Calypso Biotech and Ablynx, and she was a project management VP at LEO Pharma.
→ After bringing in Yann Mazabraud as their EVP, head of international last month, Boston biotech Rhythm Pharmaceuticals is now reeling in Jennifer Chien as EVP, head of North America. Chien joins the company after a stint as CCO at Krystal Biotech. Prior to her time at Krystal, Chien served in a variety of roles at Sanofi Genzyme, including VP, head of genetic diseases.
→ It's been a busy few months of filling leadership positions at China-based rare disease and oncology player CANbridge Pharmaceuticals. After nailing down an acting CSO in Richard Gregory and a global head of BD in Carrie Ann Cook, CANBridge has appointed Yunxiang Zhu as their head of global research. Zhu has spent the last 2 years as an SVP at Shenogen Pharma Group out of Beijing, and he is a longtime Genzyme vet whose research was instrumental in developing avalglucosidase alfa, Sanofi's enzyme replacement therapy for Pompe disease. The EMA just accepted for review a marketing authorization application for the therapy earlier this month.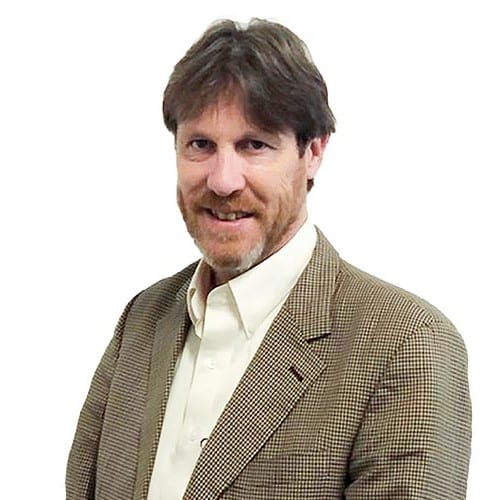 Don Healey
→ A month after nabbing Nick Harvey as their CFO, Adicet Bio has tapped Don Healey as their chief technology officer. Before moving to the Menlo Park, CA-based biotech startup, which develops allogeneic gamma delta T cell therapies, Healey was SVP, operations and site head at KBI Biopharma. Before this, he spent more than 10 years at Opexa Therapeutics, including 7 as their CSO.
→ Dutch biotech Sapreme, focused on macromolecule therapeutics, has welcomed Miriam Bujny as their chief development officer. Bujny was recently at Dutch RNA player ProQR Therapeutics, where she was their senior director of R&D. She was also at Janssen from 2012-16, leading the predictive biomarker department at the Janssen Prevention Center.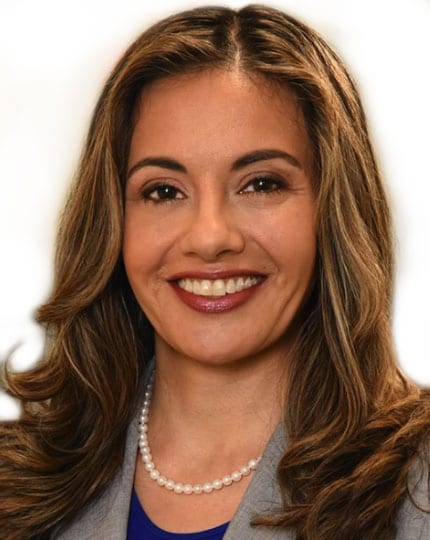 Mina Pastagia
→ Mina Pastagia has been chosen as VP of clinical development at Armata Pharmaceuticals, which is developing bacteriophage therapeutics such as AP-PA02 for Pseudomonas aeruginosa infections in patients with cystic fibrosis. Pastagia has just completed 3 years at Janssen as senior medical director, infectious diseases and vaccines, and before that, she was the translational medicine leader in infectious diseases, immunology and inflammation at Roche.
→ Austin-based gene therapy biotech Genprex has promoted Eric Chapdelaine to VP of manufacturing. Chapdelaine jumped aboard last year at Genprex, where he started as their senior director of pharmaceutical sciences and manufacturing. He's also been in quality control, CMC and manufacturing at Alnylam and Genzyme.
→ After choosing a new CBO, CFO and CMO in short order, Boulder, CO biotech Edgewise Therapeutics keeps the new personnel coming with John Moore as general counsel. Moore jumps to Edgewise from Peloton Therapeutics, where he was general counsel and secretary, and for 15 years he held the same posts at Array BioPharma.
James Cornelius
→ James Cornelius has been elected to the board of directors at drug discovery player MBX Biosciences, which targets rare endocrine diseases. Until 2015, Cornelius was non-executive chairman at Bristol Myers Squibb after his 2010 retirement as the Big Pharma's CEO.
→ Effective Sunday, Robert Tijan will resign from the board of directors at Nurix Therapeutics in order to chair their scientific advisory board. Tijan, the former president of the Howard Hughes Medical Institute, is a professor of biochemistry and molecular biology at Cal-Berkeley.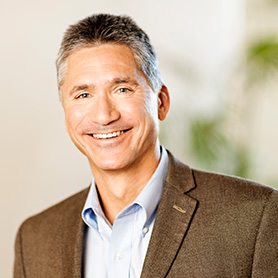 Brett Monia
→ Cognition Therapeutics, which focuses on neurodegenerative and neuro-ophthalmic disorders and received a $76 million grant from the NIH in June, has added Brett Monia to its board of directors. Monia was promoted to CEO of Ionis this year after 2 years as their COO.
→ Duke spinout Evecxia has brought on Thomas Aasen to its board of directors.  Previously, Aasen served as EVP, CFO, CBO and treasurer of ACADIA.
→ Microbial immunotherapy biotech Prokarium out of London has brought in Hyam Levitsky as a member of their board if directors. A Roche and Juno vet, Levitsky leads R&D at Century Therapeutics.