Prothena's prasinezumab may not have met the primary endpoint in Phase II, but its partners at Roche are seeing enough to move it into a late-stage trial for Parkinson's disease.
The Phase IIb will build on the Phase II PASADENA study, adding a subgroup of early Parkinson's patients on stable levodopa therapy to the population.
It's a significant milestone for a $600 million deal that dates back to 2013, as dosing of the first patient — expected next year — will trigger a $60 million milestone payment to Prothena.
Seven years and some clinical readouts later, Roche and Prothena are still big believers that by flushing out toxic clusters of misfolded proteins called alpha-synuclein, prasinezumab can slow clinical decline in Parkinson's patients.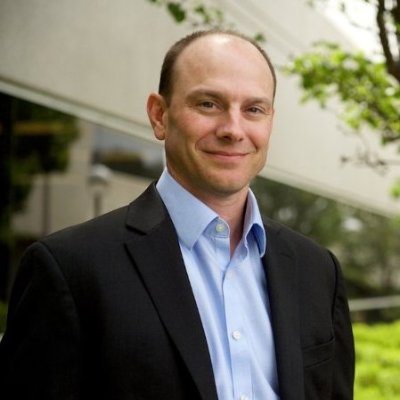 Gene Kinney
"We are very encouraged by the results from PASADENA, demonstrating significant slowing of motor progression and improvements on imaging biomarkers consistent with disease modification, as this provides a rich dataset to directly inform and de-risk this next late-stage study," Gene Kinney, president and CEO of Prothena, noted in a statement.
The data he references were presented in August, suggesting that when you pool the low and high dose levels, the drug reduced decline in motor function by 35% versus placebo after one year of treatment. Investigators also reported a significant delay in time to clinically meaningful worsening of motor progression and improvement in things like bradykinesia — all signs of efficacy that spurred Roche on.
With the field largely focused on helping ease the "off" episodes that people with Parkinson's experience when standard medication is not working to alleviate symptoms such as tremors or difficulty walking, the promise of a disease-modifying approach remains appealing.
Roche and Prothena, though, aren't alone in going after alpha-synuclein. In a September note, Marc Goodman of SVB Leerink remarked that as with amyloid beta in Alzheimer's, there are three ways to hit the target: through oligomers/fibrils, extracellular aggregates, or age-related pathways.
Growing interest in a-syn, he added, bodes well for AC Immune's antibody and PET tracer diagnostic; Biogen's BIIB054; Lundbeck's Lu AF82422; and Denali's ATV:aSyn.
"KOLs believe that effective immunotherapy for PD and other neurodegenerative disorders will rely on innovative use of biomarkers, combination therapies (hitting Abeta, a-syn, Tau, and/or TDP-43), active and passive immunity strategies, and new modalities like single chain antibodies," he wrote.