Twelve years ago, Takeda became the first major Asian pharma company to buy into Alnylam's pioneering RNAi platform with a landmark $1 billion alliance. Two FDA approvals and a slew of new deals for the field later, the Japanese drugmaker is making a new $1.04 billion bet on a rare disease program from a J&J-partnered RNAi player.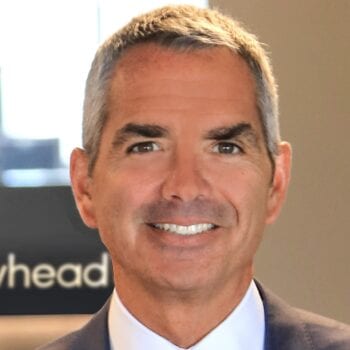 Christopher Anzalone
Arrowhead is grabbing $300 million of that upfront in exchange for co-development and co-commercialization rights of ARO-AAT, which is designed to knock down the production of mutant alpha-1 antitrypsin proteins in patients with AAT-associated liver disease.
Under the deal, the partners are going for a 50/50 profit-sharing structure in the US while Takeda will spearhead the global commercialization and reserve 20-25% royalties for the biotech.
For Arrowhead, this marks an opportunity to lean on a large company with expertise in the gastrointestinal space and AAT deficiency, according to CEO Christopher Anzalone, while it focuses on cardiometabolic and pulmonary indications.
"We think there's no partner in the world better suited than Takeda to bring ARO-AAT forward," he said in a conference call, adding later: "This was a no-brainer for us."
While there are rival RNAi efforts targeting the AATLD — with Alnylam and Dicerna tying up a few months ago to pool their respective drugs for a R&D pact — and others, like Vertex, exploring alternative approaches, Asit Parikh, Takeda's head of gastroenterology, said there's a lot that remains to be proven. Interim Phase II results from Arrowhead, meanwhile, suggest it has an "exquisitely targeted" drug on hand.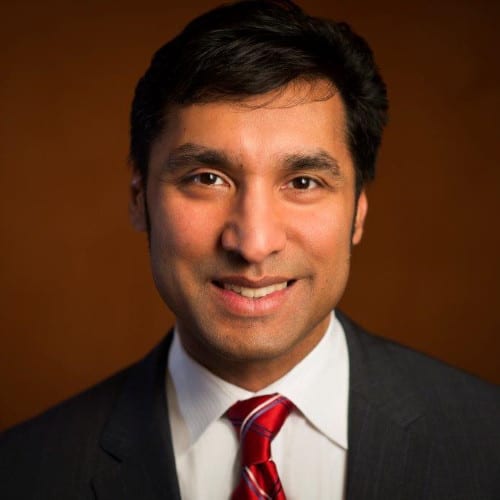 Asit Parikh
"I actually believe that this is gonna be the first drug out there for patients with this disease, and I actually believe this is gonna be the strongest drug as well," he said.
Last month Arrowhead reported that after 24 weeks of treatment, four patients saw their serum and total intra-hepatic Z-AAT decrease by up to 93% and 95%, respectively.
By treating the underlying cause of AATLD, ARO-AAT has the potential to help patients avoid the need for liver transplantation and other comorbidities, Parikh added.
With the latest deal, all three of Arrowhead's lead drugs have now been partnered, fueling a turnaround four years in the making. Amgen signed on a $674 million pact to develop ARO-LPA, now AMG-890, targeting apolipoprotein A for cardiovascular disease in 2016 shortly before Arrowhead was slammed with a clinical hold due to non-human primate deaths in a tox study.
The company jettisoned all programs using the implicated EX1 delivery vehicle, which amounted to its entire clinical-stage pipeline then, and axed close to a third of its staff. But the new discovery engine kept churning out new compounds, and in 2018 J&J handed over $250 million cash to kick-start a deal that can add up to $3.7 billion, headlined by a treatment for hepatitis B.
"This agreement also supports our strategy of using partnering selectively to continue to invest in our Targeted RNAi Molecule (TRiMTM) platform and the growing pipeline of RNAi therapeutics targeting diverse tissue types, while focusing our commercial organization on opportunities in two key areas of cardiometabolic and pulmonary," Anzalone said in a statement.