More than 15 years after beating cancer himself, A2 Biotherapeutics CEO Scott Foraker has pulled in a $71.5 million Series B round to send a mystery candidate for solid tumors into the clinic.
"It's quite personal for me and I really am driven to make a difference," said Foraker, a non-Hodgkin's lymphoma survivor. "I know what it's like to sit in an infusion chair for hours and get doses of chemotherapy."
The Agoura Hills, CA-based biotech is working on an engineered T-cell therapy, which uses an activating and blocking mechanism to selectively target cancer cells. The activator attacks tumor cells, while the blocker recognizes normal cells and protects them.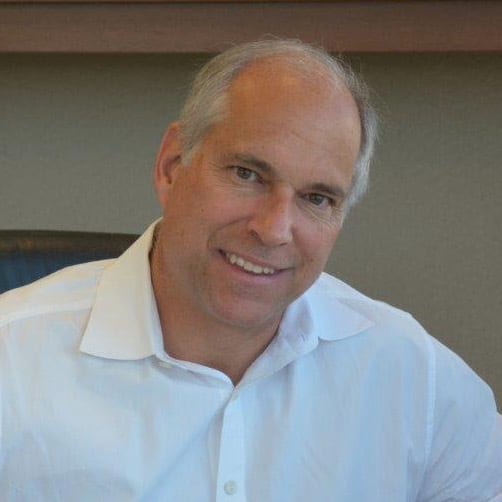 Scott Foraker
"The destruction of normal cells as you're trying to kill the tumor cells is quite a problem," Foraker said. "Most cancer therapeutics really try to carefully balance providing enough toxicity to kill the cells, but not so much that it harms the normal cells too much."
Foraker — along with roughly half of A2's staff of more than 40 — came by way of Amgen. For the last 8 years, he served as VP and general manager of the company's biosimilars division. But when fellow Amgen colleague Sasha Kamb left to start A2, "everyone was quite intrigued," Foraker said. The opportunity arose to join Kamb at A2 last May, and he jumped.
A2 has also tapped William Go, former VP of clinical development at Kite Pharma, and Michelle Kreke, who led Kite's process development, to its team. "We think we've combined the best of biotech… R&D drug development," Foraker said.
The biotech emerged from stealth mode last year with a $57 million Series A and its sights set on the clinic. While Foraker didn't divulge much about the company's pipeline, he said the Series B will fund work on three candidates, the first of which is expected to hit the clinic in 2022. The two others, he said, are not far behind.
"This is a really fascinating new technology that has the potential to revolutionize the way… solid tumor cancers are treated," he said. The company will work closely with the FDA over the next year on clinical development plans, he added.
Series B financing will also support the expansion of A2's pipeline beyond its current three candidates. A2 researchers believe different combinations of activators and blockers can be used to treat different types of cancers.
"The potential of this therapy is quite vast which is part of the reason we're so excited about it, (and) anxious to get it into human clinical testing," Foraker said.