For the past 2 years, serial entrepreneur Igor Khandros relied on a small network of friends and close insiders to supply the first millions he needed to fund a secretive project to master a new approach to manufacturing mRNA therapies.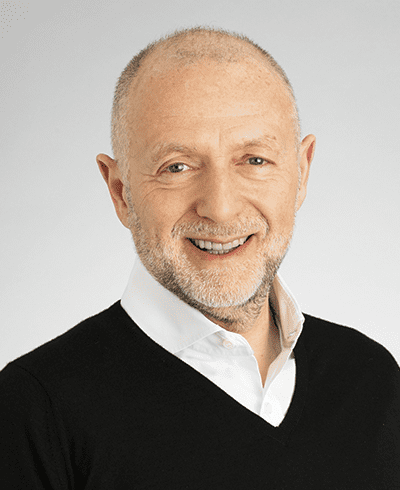 Igor Khandros
Right now, he says, he has a working "GMP-in-a-box" prototype for a new company he's building — after launching 3 public companies — which plans to spread this contained, precise manufacturing tech around the world with a set of partners. He's raised $60 million, recruited some prominent experts. And not coincidentally, he's going semi-public with this just as a small group of pioneers appears to be on the threshold of ushering in the world's first mRNA vaccines to fight a worldwide pandemic.
Khandros offered me an exclusive preview of his general plans this week. And while he's not handing out blueprints, or anything close to it, his track record and the investors and colleagues he's lured to Nutcracker Therapeutics suggest he's deadly serious about trying to revolutionize mRNA manufacturing with a relatively small, contained system that promises to spit out mRNA drugs with industrialized precision. And he plans to use it to make the experimental oncology mRNA drugs he has in development.
"We were enamored with mRNA," Khandros says about a new drug technology that delivers instructions to cells to spur the production of proteins inside the body. "There's really no limit to what you can do with mRNA. What will limit it is the ability to scale, so we decided to solve the problem upfront."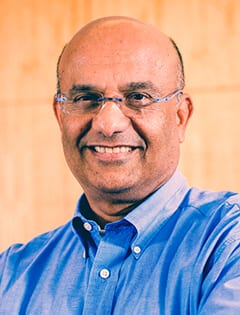 Madhu Balachandran
To help do that, Khandros lured Amgen's ex-manufacturing chief, Madhu Balachandran, out of a light-duty retirement — he's a director at Catalent, uniQure and A2 Biotherapeutics — and into the COO job with the prospect of doing something truly disruptive.
That, too, speaks volumes about the seriousness of the effort. Here's how Balachandran describes the project:
The biology of mRNA is pretty powerful. You're providing the instructions for the mRNA to get into the cell. Because it is mRNA it gets translated into proteins. and the mRNA gets translated multiple times, thousands of times. With the now conventional protein antibody processing you've got to deliver gram quantities or milligram quantities for therapeutic effect.

With mRNA you can do the same thing a thousand-fold less with microgram quantities, because one molecule of mRNA, once it is successfully inserted inside a cell, can be translated into thousands of molecules of proteins. Just using nature you are miniaturing the biology. So once you've miniaturized the biology there's no reason you can't miniaturize the engineering and the production, which is what Igor and his team have so successfully done.
Anyone working in this field will likely immediately think of a project that another mRNA player, CureVac, has been developing with Elon Musk's Tesla in Germany. That alliance promises to develop small production units that can be used around the world, proposing to replace intricate supply chains with on-the-spot presence that can go right up close to the bedside, covering manufactured or personalized therapies — all depending on how it's programmed.
Says the CEO:
We're determined to build an important company. And we're determined to make our own treatments and we're determined to make (the manufacturing tech) available to others…To do something like this you need to bring a team of people. You need to bring engineers with very different engineering architectural approach and biologists with a very different approach and meld it into one thing, which is very difficult to do.
Khandros founded FormFactor back in the early 90s, offering semiconductor manufacturers testing and measurement tech they use to streamline operations. Then he went on to co-found Berkeley Lights, one of the companies offering a better approach to cell identification for the new cell therapy 2.0 movement. That's all about getting better cells for new drugs, rather than the hodge-podge that went into gen 1.
Khandros has a thing about better, exact manufacturing methods. And CMC in biopharma has been the bane of big and small companies alike. Reliable manufacturing is a mantra in the industry, not readily achieved but often promised — until they get batted back by the FDA.
Khandros' background gave him plenty of insight into the microfluidics that he felt could pave the way to a far more economical way to manufacture mRNA therapies, using the same kind of mass precision used in semiconductors. His aim was a computer-controlled RNA manufacturing system that starts out with a nucleic acid sequence to produce nanoparticle-encapsulated RNA therapeutics on single-use biochips.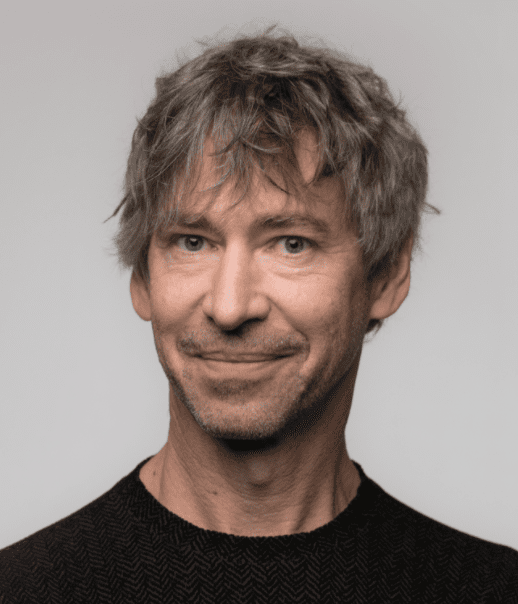 Bob Nelsen ARCH
It was that kind of founder/inventor mentality that spurred him to start Nutcracker, which in turn grabbed ARCH Venture Partners' Bob Nelsen's attention from his first call with Khandros.
It was a logical connection. Nelsen likes to take a flyer on bold and ambitious tech. He provided the lead role for the $60 million round for Nutcracker, the serious money that Khandros says he needs to scale up now.
I had plenty of questions for Khandros, most of which he shrugged off. He's not ready to discuss business models, money making plans or tech design. There's an in-house focus on oncology at the Emeryville, CA-based company, so naturally I asked him if he was concentrating on cancer vaccines. But there's no detail on display there, either. He skitters away from direct answers the way Bruce Wayne avoids talking about crimefighting.
But it will be easy to use anywhere in the world, he tells me, as easy as hitting E7 on the snack machine and getting your Snickers bar. The exact same Snickers bar you expected when you hit E7.
His partners aren't any more forthcoming about design. I asked Nelsen how big the manufacturing op is and he joked: "I held it in my hand."
Wait for it, Khandros advises me. They'll break cover with the rest of it soon enough.
Khandros is ready to discuss deals, though, with biopharma companies which could use this tech. And he'll likely have a lot more to say to serious prospective partners.