Following a mid-stage failure of its acute otitis media candidate back in June that sent its shares deep into penny stock territory, Novus Therapeutics has found what it believes to be a new, exciting path forward in immunology.
The Irvine, CA-based company, originally called Tokai Pharmaceuticals, announced Monday afternoon the acquisition of Anelixis Therapeutics — a biotech that was spun out of the ALS Therapy Development Institute in Boston in 2015 — as well as $108 million in private placement funding led by BVF Partners. Anelixis' lead program AT-1501, an anti-CD40L antibody, will be central to Novus' new focus, and the company is bringing along David-Alexandre Gros to steer the ship as new CEO.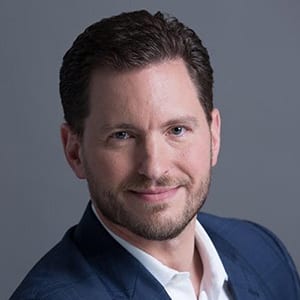 David-Alexandre Gros
"The concept and discussions were around not only how to continue to move this asset forward in ALS, but also recognizing the broader potential of the CD40 ligand and beginning to think about how one could develop the asset more broadly," Gros, who joins the company after co-founding Imbria, told Endpoints News.
Novus' new funding will get AT-1501 through four Phase II trials in renal transplantation, islet cell transplantation, autoimmune nephritis and ALS. Several other investors participated in the private placement, including Cormorant Asset Management, Ecor1, Logos, Adage, Woodline, Ridgeback Capital, Janus Henderson, and Samsara BioCapital.
Joining Gros at Novus is Steven Perrin, the founder and CEO of Anelixis, who will work as the company's new president and CSO. When Anelixis was founded, the biotech spent its resources studying AT-1501's effect in the treatment of ALS, managing to complete a Phase I trial evaluating the compound's safety.
CD40 has a long history of research, Perrin said, and blocking the pathway can induce profound effects in the biology of both B cells and T cells, creating potential opportunities for drugs to treat a host of autoimmune disorders like multiple sclerosis, rheumatoid arthritis and type 1 diabetes. But in earlier efforts by companies to create anti-CD40 drugs, several instances of blood clots arose, putting early but exciting clinical programs on hold.
Prominently, in 2018, a UCB and Biogen anti-CD40L program designed to treat lupus flopped in a Phase IIb trial. Lupus, however, has been a challenging indication for years as the field has seen one FDA approval in GSK's Benlysta. AstraZeneca spinout Viela Bio is also working on an anti-CD40L in kidney transplant rejection, currently in a Phase II trial.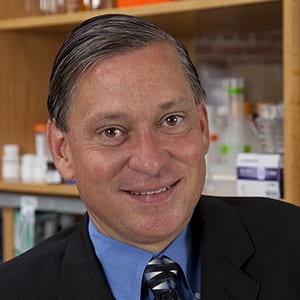 Steve Perrin
Novus hopes to set itself apart from the competition by focusing on the CD40 ligand, rather than the receptor, as part of an emerging new generation of transplant rejection therapies. The opportunity to join this pack is one of the main reasons why the program is being expanded from an initial ALS target into other indications, Perrin said.
"The most important part of the historical data is that to this day, blocking CD40 ligand signaling is the most effective way to prevent transplant rejection in multiple animal models," Perrin said. "That's why there's been a long-term focus on this pathway; it could really be a transformational way to treat autoimmune indications and transplants."
From Anelixis' business perspective, Perrin and his team decided to go against the traditional fundraising — and eventual IPO — route after wrapping up the program's Phase I at the end of 2019. Anelixis wanted to further AT-1501 development as the company was excited by their data, but needed more than just cash. Novus' existing infrastructure, both from an administrative and operational standpoint, made the pairing a suitable match, Perrin said.
Next up are the Phase II trials, after which Novus will determine future steps.