Ginkgo Bioworks, with its vast warehouses of automated robots and bioreactors, has played a behind-the-scenes role in the anti-Covid fight since the start of the pandemic. They've synthesized the mRNA for Moderna's mRNA vaccine, joined a consortium to help discover and analyze antibodies, and they've quietly laid out grand plans to use Illumina machines to test millions of Americans per day.
Now, for the first time, the synthetic biology behemoth is backing a Covid-19 drug, joining forces with a biotech you've never heard of to do so.  They'll work with Totient, an antibody-focused startup that is just emerging from stealth mode today, to turn their alternate means of generating virus-neutralizing into a treatment that could potentially treat or temporarily prevent infection. It's a small part of a larger strategy Ginkgo hopes can both make a broad impact on the latter season of the pandemic.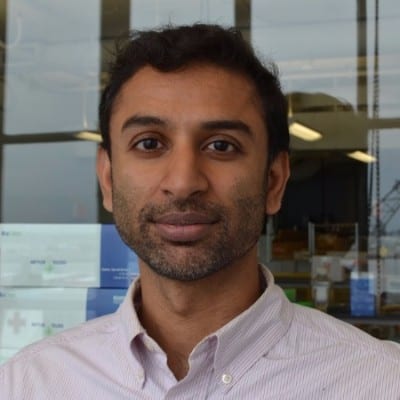 Narendra Maheshri
"We're hoping Ginkgo becomes a household name in the next 5 months," Narendra Maheshri, Ginkgo's head of mammalian biology, told Endpoints News. 
Gingko hasn't historically developed drugs independently, but rather partnered with other companies that might benefit from access to their synthetical biology and analytical platforms. Accordingly, when the pandemic started, they didn't pursue an individual program but instead began reaching out to a host of companies, offering $25 million worth of work at their foundry for Covid-19 diagnostic, therapeutic and vaccine projects. Specifically, on drugs, they decided to focus on neutralizing antibodies — the same place Eli Lilly, Vir, AstraZeneca, Amgen and Regeneron were throwing their weight.
Most of these companies derive neutralizing antibodies from the blood of survivors, sampling which proteins the body naturally made in response to infection and sifting out the best ones. Maheshri said most of the researchers they spoke to used that approach.
By contrast, Totient derives antibodies from what are known as tertiary lymphoid structures — basically accumulations of immune cells that can form in places of heightened inflammation, such as near a tumor or at the site of infection. In the case of Covid-19, that's the lungs. So instead of analyzing B cells in the blood for antibodies, they look for antibodies from fluid in the lungs.
The idea both Totient and Ginkgo are banking on — one they say has already been borne out in cell lines — is that because these are the antibodies that were in the human–SARS-CoV-2 battlefield, they will be most attuned to neutralizing the virus.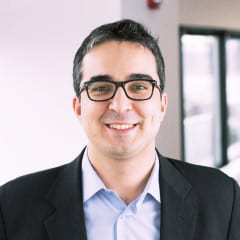 Deniz Kural
"We are sampling these antibodies that were directly involved in the tissues under attack," Totient CEO Deniz Kural told Endpoints. "At least in our experiments … a lot of them are binders and they tend to be more disease relevant."
Totient is also able to derive antibodies by looking at RNA from across tissue, as opposed to just from a single cell, which both companies say can be an advantage. Maheshri also noted the feedback loop they've developed to improve on initial candidates.
"They not only have antibody sequences they reconstruct but they also have information about the patient, their immune response, how long they were in the hospital," he said.  "So our hits then help them refine their algorithms to potentially pull out potentially even better antibody sequences, which he can then put back into our pipeline."
So far, Ginkgo has already synthesized and analyzed over 200 antibodies Totient identified from the lungs of Covid-19 patients, testing them against pseudovirus in cell lines. Neither would disclose the results, but Maheshri said "they look very good."
Ginkgo doesn't bring drugs into the clinic, so for now Totient is looking for a partner to bring into the clinic in early 2021. Maheshri noted, though, that Ginkgo is working on methods to scale up antibody production, leaving a door open for a partnership down the road. Several antibodies are already in the clinic, with Eli Lilly and Regeneron nearing efficacy data, but far more will be needed to match national and global demand. The antibodies found in lung fluid are also different from the ones found in blood, the companies said, meaning they could be used in combination with more advanced candidates.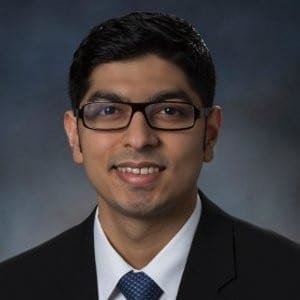 Ankit Saxena
Totient, meanwhile, is also working on cancer — their main longterm focus. Founded by Kural and CBO James Sietstra, a pair of veterans from the bioanalytics firm Seven Bridges, the company has analyzed these structures in patient samples to develop hundreds of cancer antibodies. They've settled on three preclinical candidates and will use $10 million in seed funding to advance them further. A Series A is in the works.
Ginkgo, meanwhile, has other potential therapeutic and vaccine partnerships in the works, said Ankit Saxena, Ginkgo's director of pharma business development. They've announced plans to open up their first major testing facilities in October.