Michael Davidson
Forbion-funded startup NewAmsterdam Pharma has acquired the rights to obicetrapib: the CETP inhibitor that CEO Michael Davidson always thought would be the "crowning" of his career.
The announcement comes five years after Forbion sold Dezima Pharma and obicetrapib, its sole product, to Amgen for an up-front payment of $300 million. Amgen halted development in 2017, shortly after Eli Lilly, Pfizer, Roche and Merck walked away from their own CETP drugs. Former Pfizer R&D chief John LaMattina even suggested that Amgen might be better off cutting its losses just weeks after acquiring the drug.
After reacquiring obicetrapib, Forbion dropped €20 million ($23.6 million) in seed funding for NewAmsterdam to launch into Phase III development.
"The insights from those other programs have been extremely helpful. The four failures all have, you know, good reasons why they failed, and our drug overcomes all those issues," Davidson said. "We have a drug that's more efficacious in lowering LDL/ApoB, it's very safe based on IIb data, and we know how to do the right trial to get to the endpoint that's going lead to a much more robust view by clinicians that this is an effective therapy to lower LDL — especially in those that are statin-intolerant."
The company is keeping the financial terms of the deal under wraps for now, and the anticipated size of its Phase III trial. NewAmsterdam is in talks with the FDA, and expects to enter Phase III in Q1 of next year, with at least two trials taking place in the US and Europe.
Obicetrapib is a CETP inhibitor, which targets ApoB and low-density LDL cholesterol. It's being developed for patients who are statin-intolerant, and Davidson touted that it could be the "most efficacious oral therapy to replace a statin or to add to a statin to lower LDL cholesterol."
In a randomized Phase IIb study, dubbed TULIP, the drug reduced the number of ApoB-containing particles that constitute LDL-c, according to the company. NewAmsterdam says it's planning a "substantial" financing round before the end of the year.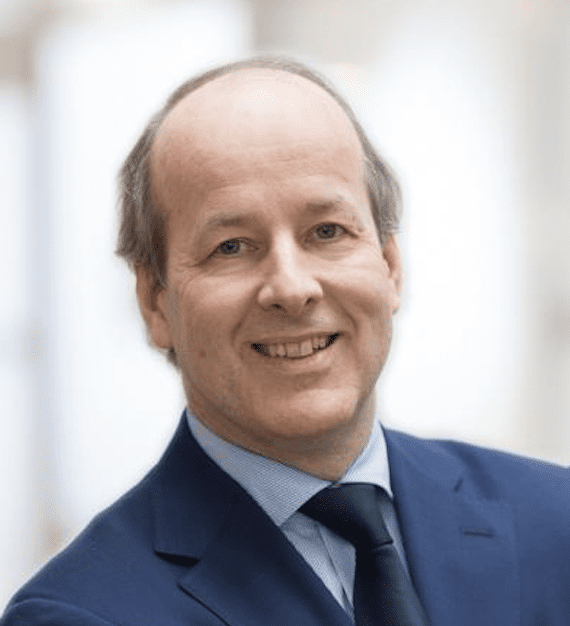 Sander Slootweg
Sander Slootweg, managing partner at Forbion, said the drug shows potential for a "poorly served" subset of patients, who are at risk of cardiovascular disease and are statin-intolerant. "With over 30 million patients meeting these criteria, we believe that obicetrapib has mega-blockbuster sales potential," he said.
Launching a company from the ground up isn't new for Davidson. NewAmsterdam is the third company he's founded, and the CEO says he's worked with CETP drugs for the last 30 years. He closed a deal with Novo Nordisk to sell his Massachusetts-based company Corvidia for more than $725 million up-front in July, and his former New Jersey-based company Omthera was sold to AstraZeneca for $443 million in 2013.
"We're not ruling out the possibility of, you know, growing this into a significant company, but our focus is going to be primarily on obicetrapib for lowering LDL and reducing cardiovascular events," Davidson said.