When it comes to experimental cholesterol drugs, all eyes this year are on inclisiran, the $9.7 billion RNAi drug Novartis hopes will replace and vastly outsell Regeneron and Amgen's PCSK9 inhibitors.
Yet Regeneron has been quietly preparing for approval of its own new cholesterol drug, a niche antibody meant to treat a narrow slice of patients not covered by Praluent, the biotech's original PCSK9 inhibitor. Last year, the company reported topline, pivotal data. Last week, a BLA submission for the drug, known as evinacumab, was accepted and given priority review by the FDA.
And today, in the New England Journal of Medicine, Regeneron published the full data from the pivotal study supporting the application, showcasing some of the first significant cholesterol reductions in patients with a rare genetic disorder called homozygous familial hypercholesterolemia and pointing toward a therapy that could yet have broader applications.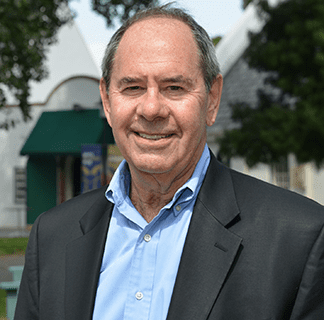 Evan Stein
"As far as homozygous patients, this is a great, great advance," Evan Stein, a University of Chicago cardiologist who has studied the condition for over 40 years and was not involved in the paper, told Endpoints News, "For a very difficult and high-risk group of patients who need additional therapies."
In the Phase III trial, 65 patients with the condition, often shorthanded as HoFH, were randomized to receive either placebo or evinacumab. Praluent and its Amgen-developed rival Repatha treat high cholesterol by increasing the amount of LDL receptors on the liver, where they sap up the LDL cholesterol soaking in the blood. But because patients with HoFH have mutations that leave them with no functioning LDL receptors to begin with, their cholesterol levels don't come back to normal.
PCSK9 inhibitors, statins and other drugs have helped these patients – blunting what could once be a fatal disease – but most have continued to have elevated cholesterol and some continue to need to filter their blood with aphersis every two weeks, Stein said.
Sander Kersten
Yet in the Regeneron study, patients who received evinacumab saw their LDL levels fall by 47% over 24 week, while those in the placebo rose by 1.9%. In an accompanying NEJM editorial, Wageningen University Sander Kersten noted that may mean patients won't need apheresis. "The results of this trial are great news for patients with homozygous familial hypercholesterolemia and may reduce the need for invasive treatment," he said.
Unlike PCSK9 inhibitors or inclisiran (which stops production of PCSK9), evinacumab targets a hormone called angiopoietin-like 3, or ANGPTL3. Although it's still unclear why ANGPTL3 affects cholesterol, scientists studying mice and later humans in the early 2000s learned that it did, and researchers have since been trying to figure out how to turn that insight into medical interventions.
In 2013, Ionis and Genmab developed Kynamro, an ANGPTL3-targeting antisense oligo-nucleotide for HoFH, but the risk of liver damage was too high for it to be commonly used.
"It was a terrible drug," Stein said, noting it was never approved outside the US.
By contrast, side effects were virtually non-existent for evinacumab, Stein said. Adverse events were more common in the placebo group, where 81% had an AE, than in the treatment, where 66% did. There were two non-fatal serious adverse events in the treatment group: a suicide attempt and urosepsis, a kind of sepsis cause by a urinary infection. Five patients on the treatment arm saw an influenza-like illness but no patients on placebo did.
Still, there was room for further research. Stein said that the group most unaddressed by current therapies were kids, yet the Regeneron study excluded patients beneath the age of 12 and only included 2 patients between patients 12 and 8.
"That's where the greatest need for treatment is," he said. "It would be great, if this could be extended down to children."
For Regeneron, the immediate goal-line is the FDA decision, which is due by February 11. Still,  Kersten argued the study also raises a larger question: whether evinacumab will have applications in patients beyond HoFH — which affects just 1 in 160,000 to 1 in 300,000 people.
That would mean both greater sales of Regeneron and a drug for patients who, despite statins and PCSK9 inhibitors, can't get their blood pressure under control. Those patients could include people with heterozygous familial hypercholesterolemia — i.e. people with one functioning and one fault LDL receptor who often, but not always, respond to existing treatments.
Stein, though, argued that the drug would have to be easier to administer for that to happen. It currently has to be infused by IV once per month. HoFH patients will accept that, but others more addressed by current therapies won't.
Long-term, Stein is looking at new methods that could bring one-and-done fix. He pointed to Verve and their recent animal study using CRIPSR base editing to fix a different cardiovascular condition.
"The holy grail may be doing gene replacing or knocking out a gene or modifying it," he said. "But we're a long way from that."