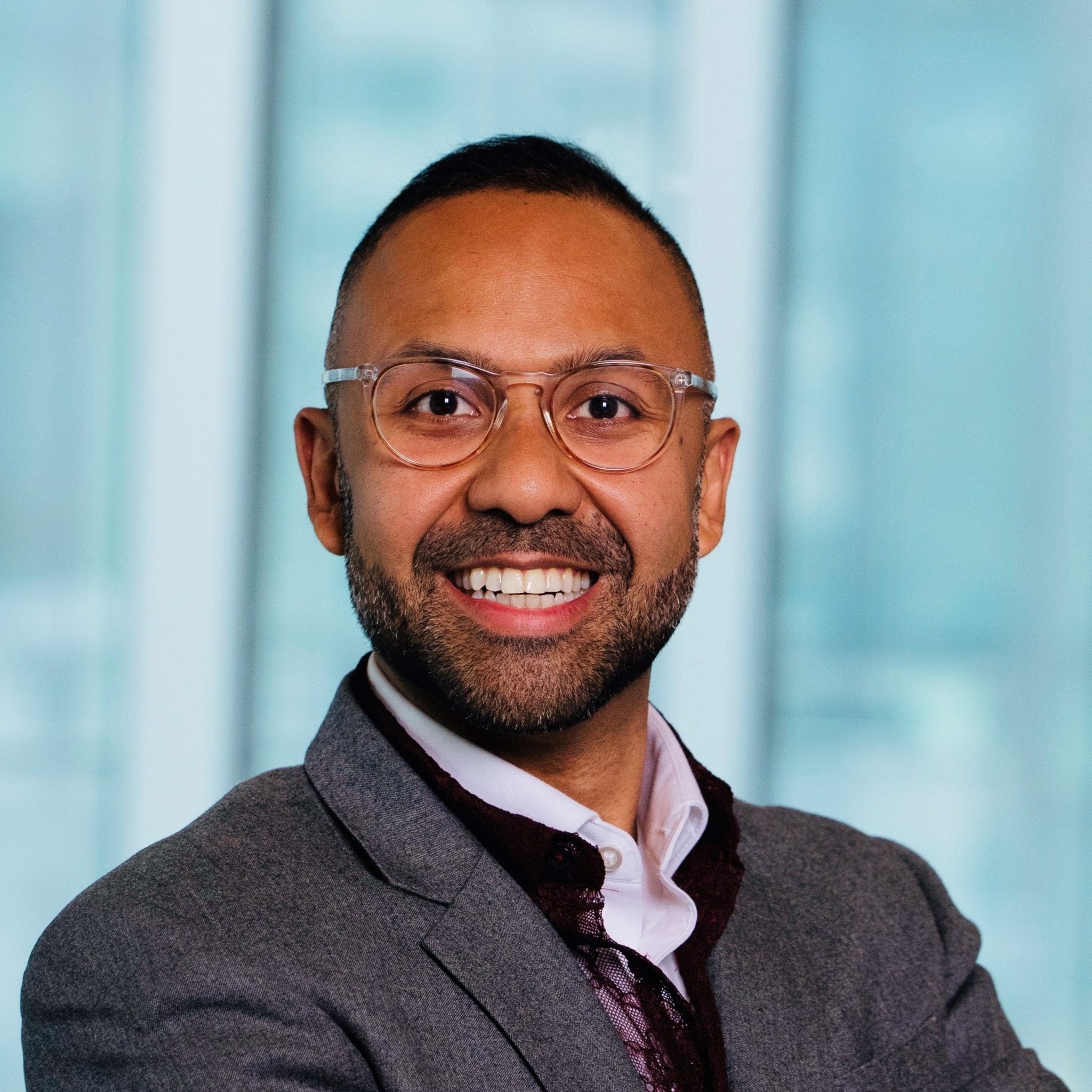 Uzair Qadeer
→ Alexion has carved out a new position for chief diversity officer and filled it with an inside promotion.
Uzair Qadeer will now be responsible for their "diversity, inclusion and belonging" strategy, looking to reshape the biotech's corporate culture. A veteran of Deloitte and Bristol Myers Squibb, Qadeer was working on executive coaching and helping create the diversity program he now leads.
"At Alexion, we believe that diversity is having a seat at the table, inclusion is having a voice, and belonging is having that voice be heard. Our work isn't done until our employees and patients can feel a true sense of belonging," Qadeer said. "Magnetizing and incubating diverse talent will allow us to harness diverse insights that fuel innovation and create value for the patients we serve. I am committed to activating this purposeful vision."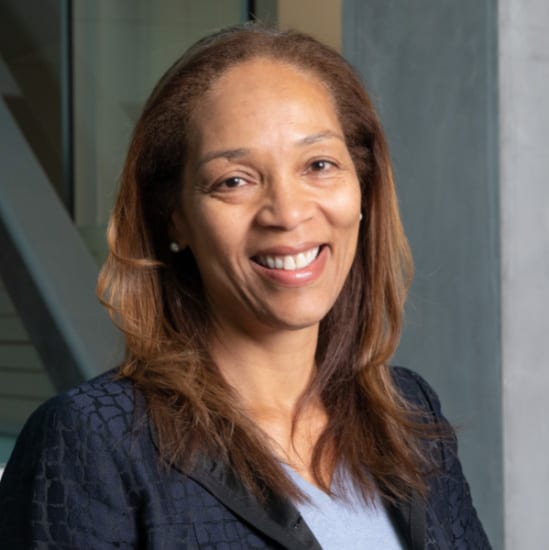 Yvonne Greenstreet
→ After a 17-year stint at Alnylam, president Barry Greene is leaving the RNAi biotech and handing the reins over to COO Yvonne Greenstreet. Greenstreet, who was SVP of medicines development at Pfizer and an SVP at GlaxoSmithKline before joining Alnylam in 2016, takes up the president post at a company facing an important and difficult transition. CEO John Maraganore has set ambitious goals for the company, aiming to move them into a top 5 biotech in the next couple years, alongside the likes of Amgen and Regeneron.
"Yvonne has got an incredible strategic mind; she's incredibly effective operationally," Maraganore told Endpoint News' Jason Mast. "Without a doubt I think our future is in great hands."
Meanwhile, a search is ongoing at Alnylam for a new chief commercial officer.
→ Getting in the Covid-19 sweepstakes with lenzilumab being used in a combo with remdesivir for NIAID's Big Effect Trial, Cameron Durrant–led Humanigen has also been revamping its staff, this time with Timothy Morris taking over as COO and CFO. Concurrent with the move, Morris will step down from Burlingame, CA-based Humanigen's board of directors, of which he had been a member since 2016. Morris leaves his CFO role at Iovance and has held that role at a string of other companies, including AcelRx, Vivus and Questcor Pharmaceuticals.
Elsewhere at Humanigen, Bob Atwill steps in to a newly-created role as head of the Asia-Pacific region. Currently a principal at cross-border M&A provider Eaton Square with the same regional focus, Atwill has been an exec at such Australian companies as Fitgenes and Benitec Biopharma.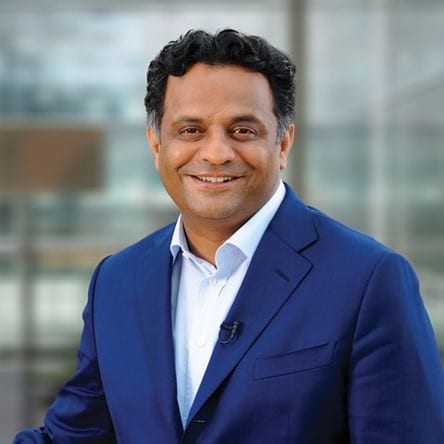 Shreeram Aradhye
→ Riding high with its Phase I data released yesterday from their Roche-partnered RNAi program for hep B, Dicerna has found a CMO to take the place of the retiring Ralf Rosskamp. Novartis vet Shreeram Aradhye will become EVP and CMO on Sept. 8, while Rosskamp will hold a consulting role at least through June 2021. Aradhye makes his way to Dicerna after being chief development officer at Axcella, and for 20 years he held numerous titles at Novartis and its global affiliates, notably as global head of medical affairs and CMO, pharmaceuticals.
→ No stranger to the C-suite, Paul Higham has taken the reins as CEO of Valo Therapeutics, an immunotherapy player with offices in Oxford and Helsinki developing cancer treatments using tumor antigen-coated oncolytic viruses. Higham has also held the top spot at two German biotechs, Glycotope and Immatics Biotechnologies. He got his start at Bayer as GM, Sweden and Denmark, and then proceeded to GSK as their VP, commercial development.
→ Buoyed by its $22 million Series C round led by Boehringer Ingelheim Venture Fund, antibody-drug conjugate biotech NBE-Therapeutics has a new CEO with Bertrand Damour now at the helm. His predecessor, founder Ulf Grawunder, will slot himself into the role of chief operating officer and chief development officer. His last CEO gig was at Synthena AG, where he was also chairman, and he's also been the top man at GeneProt, MindNRG and OncoEthix.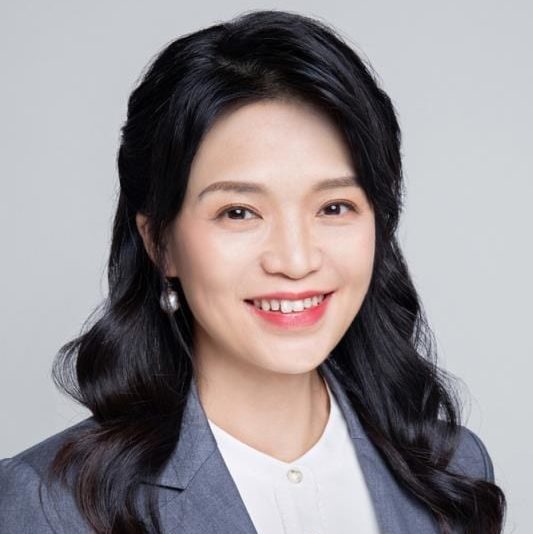 Maggie Chen
→ Maggie Chen is on board as CFO of Suzhou, China-based CDMO CMAB Biopharma, focused on preclinical and PhI/II clinical products. Before making the leap to CMAB, Chen had been VP and CFO at Fosun, and prior to that, she was also CFO at Porton Pharma Solutions.
→ Deepening its partnership with Pfizer a month ago with a $15 million round, Cambridge biotech Mission Therapeutics has made changes in its leadership with the promotions of Paul Thompson to CSO and Nick Edmunds to chief technological officer. An 11-year GSK vet, Thompson makes the jump after 2 years as Mission's VP, clinical development. Edmunds came from AstraZeneca in 2016, where he had been head of new modalities, drug safety and metabolism, and moves on up from his previous role at Mission as VP, head of DUB (deubiquitylating enzymes) discovery.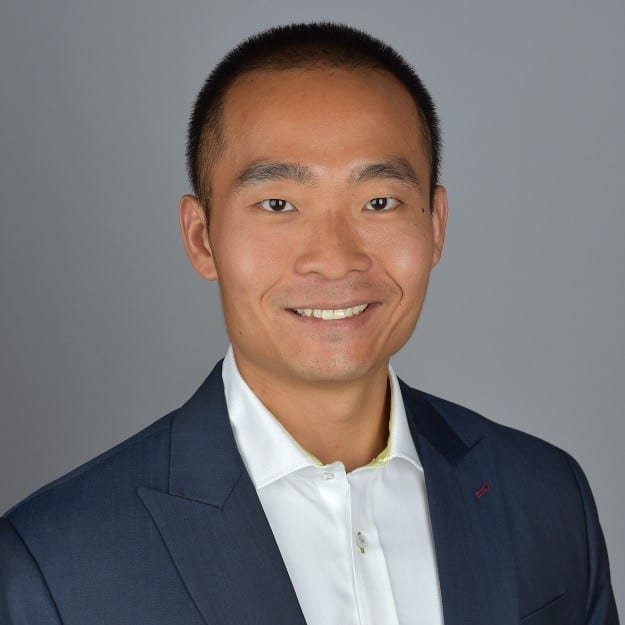 Fang Ni
→ With the distinction of landing the first IPO in 2020 — setting the table for the craziness to come in the midst of the pandemic — oncology player Black Diamond Therapeutics has brought back founding CBO Fang Ni to fill the same capacity.  He had been a principal at Versant Ventures and a member of the investment team, serving as interim CBO at Monte Rosa Therapeutics and Bright Peak Therapeutics during that period. He's also a Roche vet who was more recently the director, global oncology business development & licensing within the Big Pharma's partnering organization.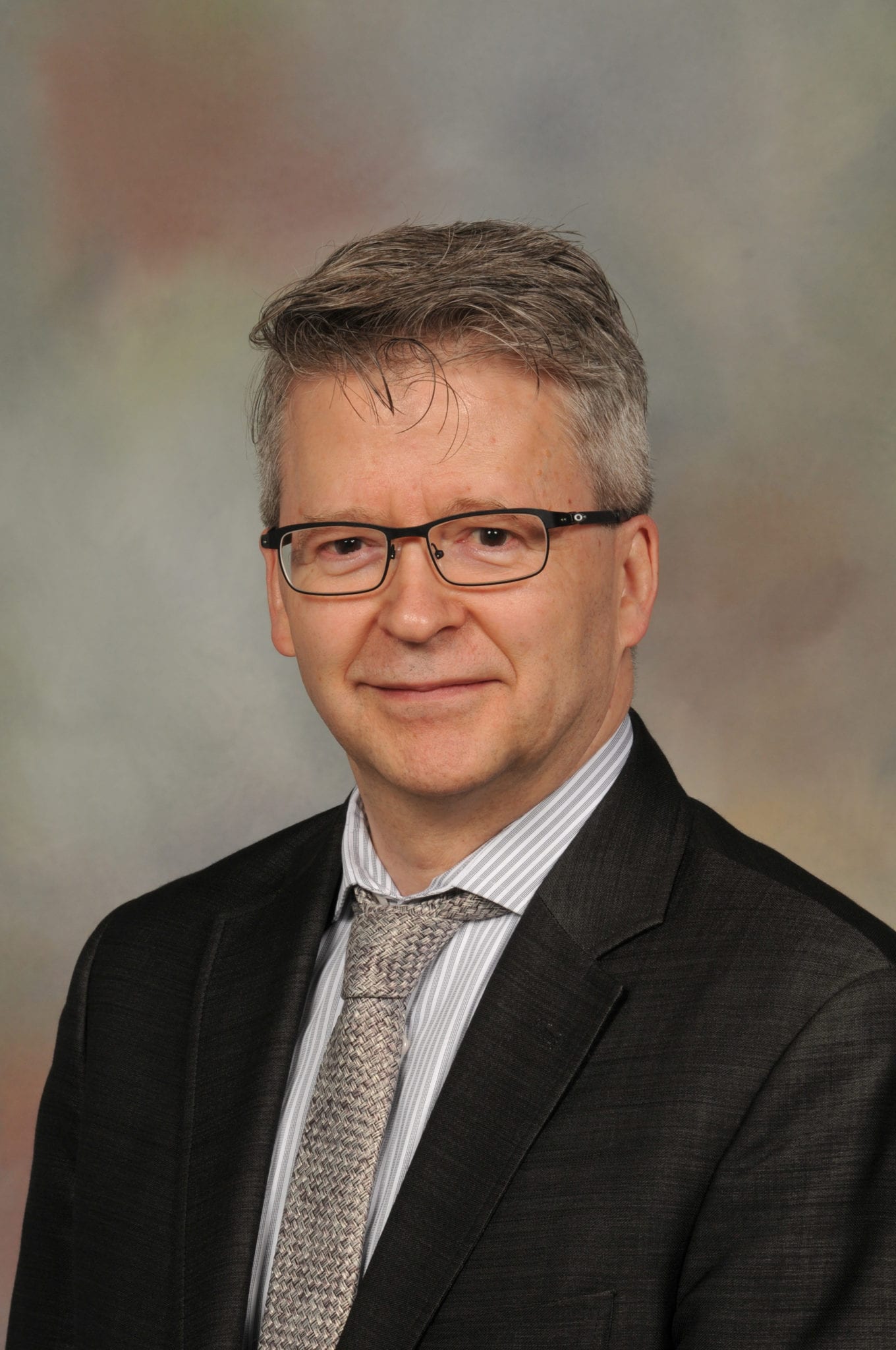 Kenneth Kobayashi
→ When last we left Aslan Pharmaceuticals, they were facing the same uphill battle of trial delays that have been so pervasive during the pandemic, pausing recruitment for their study of ASLAN004 in moderate to severe atopic dermatitis. Singapore-based Aslan has named Kenneth Kobayashi CMO to continue development of that lead program. Kobayashi heads to Aslan from Eli Lilly subsidiary Dermira, where he was their senior medical director. Prior to that, he was Novartis' clinical development medical director in the immunology, hepatology and dermatology global development unit.
→ WuXi Vaccines — a joint venture formed between WuXi Biologics and Shanghai-based Hile Bio-Technology — has snagged Jian Dong to helm the company as CEO. Dong hopped aboard WuXi Biologics in 2014 and previously served in roles at Eli Lilly, Shanghai United Cell Biotechnology and Shenzhen Kangtai Biological Products.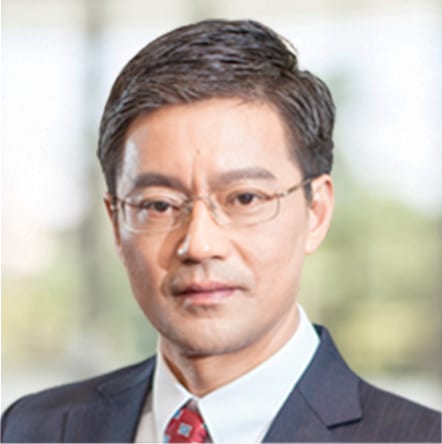 Frank Zhang
→ Two months after Yuan Xu steered Legend Biotech to a $424 million public debut on the Nasdaq, founder and chairman Frank Zhang is grabbing the reins as CEO. In conjunction with the move, Zhang is also stepping down from the helm of GenScript — a position he's held for 18 years. According to a press release, Xu stepped down for "personal reasons."
→ CureVac, one of the key players in the race to develop a new mRNA vaccine to fight Covid-19 has reshuffled the top spots in the executive suite. And they've brought on Igor Splawski, a Novartis vet out of Harvard to spearhead their work on mRNA as CSO. Splawski played a big role at the Novartis Institutes for Biological Research under Jay Bradner, where he was an executive director and site head. Like Bradner, Splawski was also a professor at Harvard, where he worked on human genetic and molecular biology studies. He wrapped a 3-year stint at Harvard in 2008.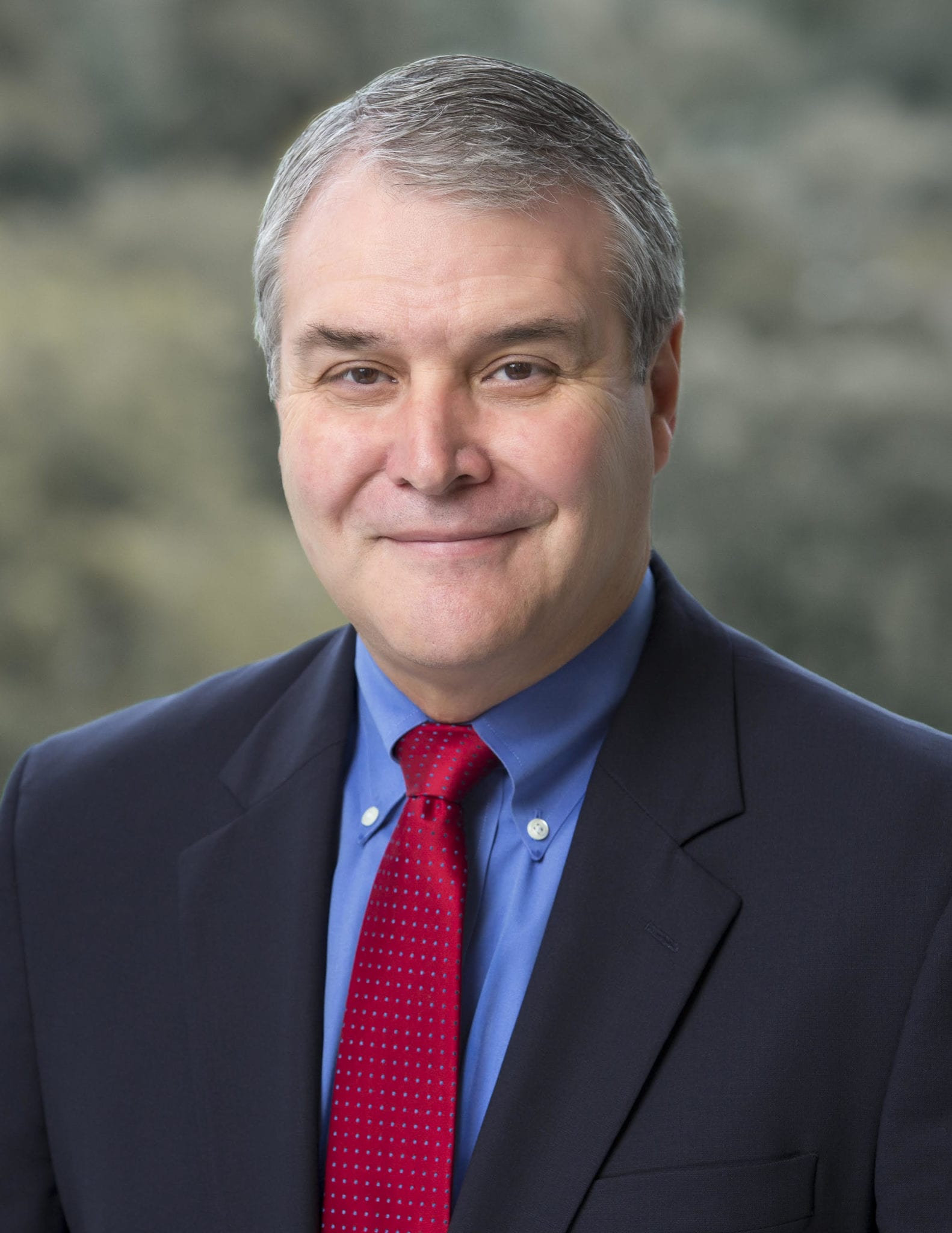 Alan Smith
→ Ear gene therapy company Akouos has tapped Alan Smith as chief technology officer. In addition, the company announced that Saira Ramasastry — who's also a board member of Vir and Sangamo — has been appointed to its board of directors as audit committee chair, and board member Arthur Tzianabos, the current CEO and president of Homology Medicines, has been appointed chairman of the board. Smith previously served as EVP, technical operations at Bellicum Pharmaceuticals and has held exec roles at Cognate Bioservices and Osiris Therapeutics.
→ With a particular focus on diabetic macular edema, Belgian biopharma Oxurion NV has turned to Grace Chang to be their CMO. Currently an adjunct clinical associate professor in the ophthalmology department at USC's Keck School of Medicine, Chang used to be CMO at Notal Vision. She also led global clinical development at former Novartis subsidiary Alcon Laboratories.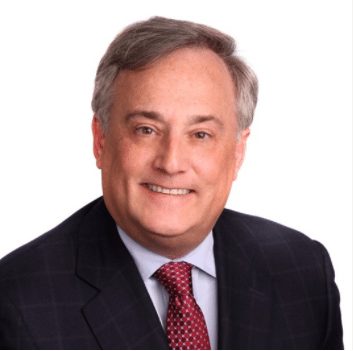 Robert Zeldin
→ Partnering with J&J on their gene therapy for x-linked retinitis pigmentosa — and releasing promising Phase I/II data last month — MeiraGTx has snagged Robert Zeldin as CMO. Zeldin, a Merck and Novartis vet, has previously been CMO at several biotechs in the last 5 years: Immunovant, Acceleron and Ablynx.
→ GSK and Daiichi Sankyo vet Juan Carlos Jaramillo is moving on to French vaccine company Valneva to take the CMO job, effective October 1. His predecessor, Wolfgang Bender, is retiring at the end of October. Jaramillo had been with Daiichi Sankyo for 7 years, most recently as SVP, head of global market access & pricing. While at GSK, he was the acting head of clinical development and medical affairs vaccines, Europe.
→ Selecta Biosciences, which struck a licensing agreement in June to open up its immune tolerance platform ImmTOR to Sarepta, has recruited Peter Traber as CMO. Traber has helmed Galectin Therapeutics as president and CEO, and has also spent time as their CMO in the crowded but beleaguered NASH field. He was formerly CMO and SVP, clinical development & medical affairs with GSK and the president and CEO of the Baylor College of Medicine.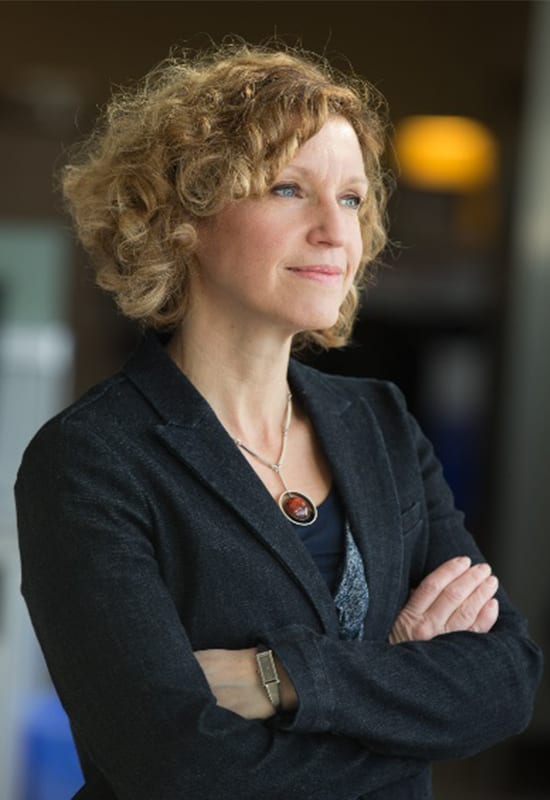 Susanna High
→ Susanna High has been named chief operating officer at Waltham, MA muscle disease biotech Dyne Therapeutics. She hails from bluebird bio, where she filled the same role and guided the approval of Zynteglo for transfusion-dependent beta thalassemia. High also held a number of positions at Alnylam, including SVP, strategy & business integration, before she left for bluebird.
→ Backed by Merck and Amgen, Durham, NC-based RNA modulation biotech Ribometrix has tapped Barclay "Buck" Phillips as COO and CFO. Phillips is staying in the Research Triangle area after a stint at G1 Therapeutics as their CFO, SVP of corporate development. He's also led financial operations at Novavax as SVP, CFO and treasurer from 2013-17.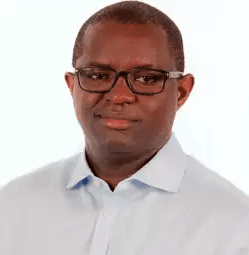 Enoch Kariuki
→ Focused on receptor tyrosine kinase-like orphan receptor 1 (ROR) and chalking up a $137 million Series B round in July, San Diego-based VelosBio has enlisted Enoch Kariuki to be their CFO. Kariuki skips over from another San Diego biotech, Synthorx, where he was their SVP, corporate development. Prior to Synthorx, he was VP at H.I.G. BioHealth Partners, the dedicated healthcare investment affiliate of H.I.G. Capital.
→ Staying in San Diego, Keith Marshall has been appointed CFO of IBD-focused Prometheus Biosciences. Marshall hails from Conatus Pharmaceuticals, where he had been EVP, COO and CFO the last 3 years. Before that, he was CFO and head of corporate development at Flagship Pioneering company Torque Therapeutics (which merged with Cogen Immune Medicine to become Repertoire Immune Medicines).
→ More changes at San Diego biotechs abound as Denis Drygin has signed on as CSO of microRNA player Regulus Therapeutics, which forked over its lead drug to Sanofi in November 2018 after significant downsizing. Drygin co-founded and was VP of R&D at Pimera the last 7 years, and before that, he spent 8 years at Cylene Pharmaceuticals in numerous posts, leaving in 2013 as VP, biology.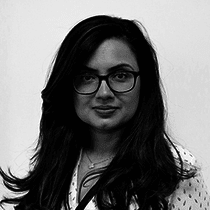 Nushmia Khokhar
→ Nushmia Khokhar has been promoted to SVP, clinical development at London-based T cell programming biopharma Autolus. Vijay Reddy has also announced he's leaving Autolus as CMO and returning to the US. Khokhar was previously the global clinical leader for the daratumumab (Darzalex) program at Janssen before joining Autolus as VP of clinical development in 2017. Also, Acceleron R&D chief Jay Backstrom has been elected to Autolus' board of directors.
→ Genome editing vet TJ Cradick has been handed the keys to the CSO car at CRISPR biotech Excision BioTherapeutics. Cradick was head of genome editing for more than 4 years at CRISPR Therapeutics, and early in his career, he was a scientist in the zinc finger nuclease design & selection group at Sangamo.
→ Evolution Research Group, a New Jersey-based network of clinical research sites, has chosen William Martin to be CSO after a nearly 9-year run at Alkermes in roles of increasing responsibility, capped by his year-long tenure as senior medical director, clinical development & medical affairs. He also spent time at Pfizer as associate director, clinical research and precision medicine.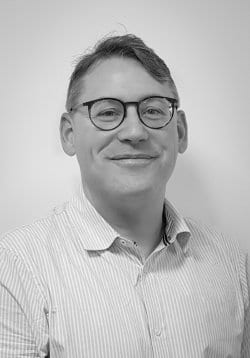 James Craven
→ There are a few personnel changes at CN Bio, a bioengineering company out of the UK focused on single and multi-organ microphysiological systems (MPS). James Craven, CN Bio's new chief commercial officer, comes from Brooks Life Sciences, where he headed their market strategy and commercial delivery. Pfizer and GenScript vet Brian Manning is now the US head of sales after being senior director of business development at InSphero. Additionally, Sarah Payne has been brought on as product marketing manager.
→ With teplizumab gathering renewed momentum thanks to solid June data as a BLA awaits, Ashleigh Palmer's Provention Bio has given the newly-created role of chief legal officer to Heidy Abreu King-Jones. She leaves Axcella, where she was SVP, general counsel and corporate secretary. From 2013-18, King-Jones also filled several positions in the legal department at Sarepta.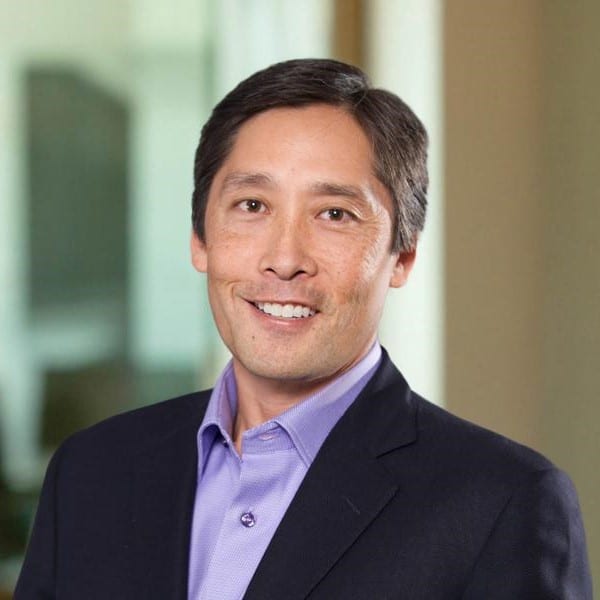 Lance Kurata
→ Speaking of legal appointments, Lance Kurata has joined San Diego mRNA player Arcturus as chief legal officer. Kurata had previously been a partner in the corporate group and member of the life sciences practice group at Mintz.
→ AAV gene therapy company AskBio has named Michael Kranda as SVP, therapeutic practice leader. Prior to his new role, Kranda served as senior director of business development at the Allen Institute. In addition, Kranda has held director roles at Immunex (now Amgen) and PTC Therapeutics among others.
→ Jim Greenwood has become a senior advisor at DLA Piper and will chair their Life Sciences, Health, Policy and Regulatory subgroup that was just created. Greenwood recently completed his 15-year tenure at the helm of BIO.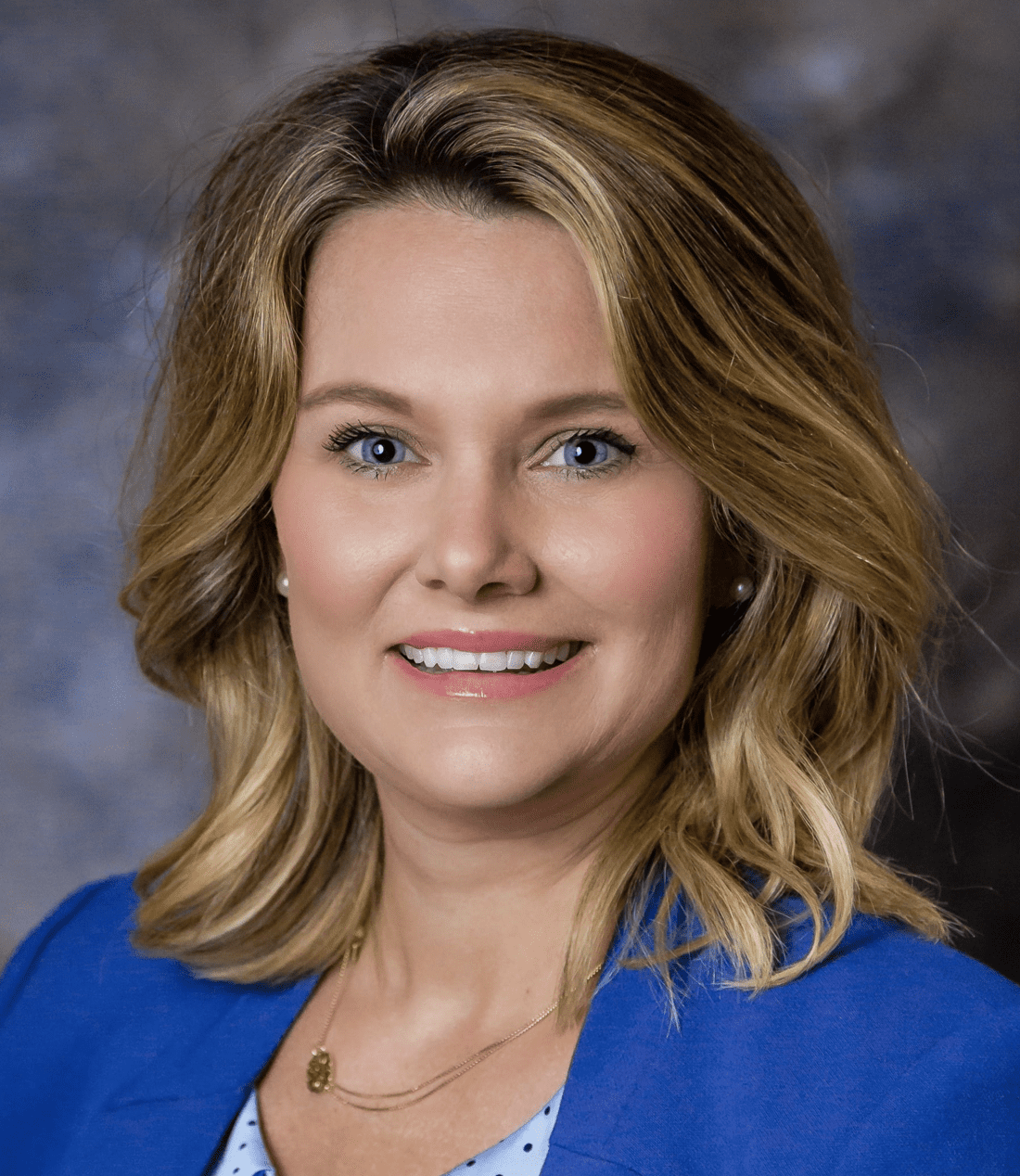 Cassandra Matney
→ CRO Premier Research has wooed Cassandra Matney as senior medical director. Prior to hopping aboard the company, Matney held positions at Astellas, Janssen, Incyte and Covance.
→ Lundbeck vet Mads Kronberg has joined Danish peptide-based medicine biotech Zealand Pharma as their head of investor relations & communication. Before making the jump to Zealand, Kronberg spent more than 12 years at Lundbeck, working his way up to senior director, head of corporate communication.
→ A couple months removed from the appointment of Jason O'Neill as CEO, immunotherapy-focused Dendreon has brought in Darlene Romine to be SVP of sales and market access as well as a member of the executive committee. Romine has previously held similar posts at J&J, Biogen and Mallinckrodt.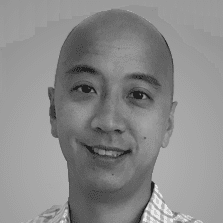 Jonathan Yu
→ Targeting hematologic diseases, Disc Medicine is giving its staff a boost with Jonathan Yu coming in as SVP of corporate strategy and William Savage as VP of clinical development to help advance their hepcidin pathway modulator pipeline toward the clinic. Yu co-founded and was VP of corporate strategy, finance and operations for Qpex Biopharma, while Savage, a Shire/Takeda vet, was senior medical director at Magenta Therapeutics.
→ Ellen Forest has gotten the call to be chief human resources officer at Yumanity Therapeutics, which targets neurodegenerative diseases. Prior to Cambridge, MA-based Yumanity, Forest was SVP and head of human capital for Cogen Immune Medicine and VP, head of human resources for Merrimack Pharmaceuticals.
→ Oncology and inflammatory disease-focused biopharma RAPT Therapeutics has called upon Phyllis Loud Gray to be VP of human resources. Gray moves on from Sunesis Pharmaceuticals, where she was their senior director and head of human resources.
→ Co-founded by Bob Langer and raising $56 million in their May IPO, ENT-focused Lyra Therapeutics is bringing in Pamela Nelson as SVP of regulatory affairs. Nelson, held the VP of regulatory affairs post at Avedro prior to Lyra, started her regulatory career at Genzyme and Alkermes.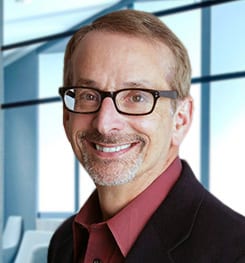 Rich Heyman
→ Less than a year after pulling in an impressive $62 million Series C round, PMV Pharma has named Rich Heyman as chairman of its board. Heyman joins right as the Cranbury, NJ-based company brought in $70 million from a Series D financing round. Heyman comes to PMV after founding the biotechs Aragon (acquired by J&J) and Seragon (acquired by Roche and Genentech), each of which sold for more than $1 billion in the span of 12 months back in 2013 and 2014.
→ Ex-Purdue CEO Mark Timney has been named chairman of the board at fibrosis-focused Blade Therapeutics, succeeding Luke Evnin, who was chairman since its 2015 founding. Timney also helmed and was a board member at The Medicines Company.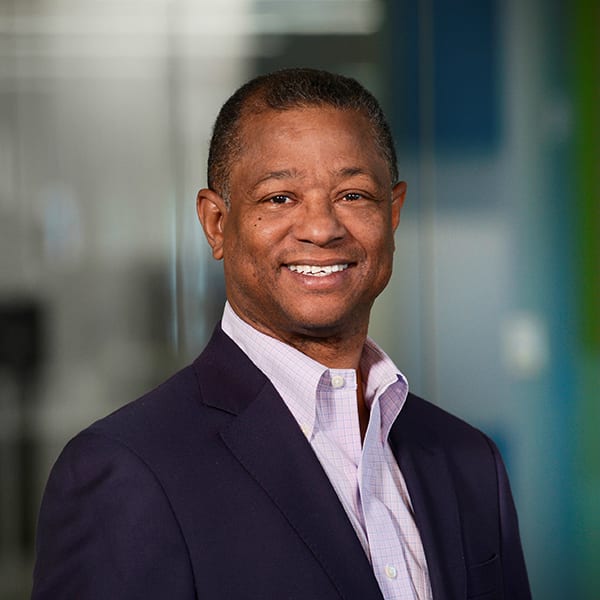 Ted Love
→ Pablo Legorreta's Royalty Pharma, which made waves with its prodigious $2.2 billion IPO in June, has added to its board of directors with Global Blood Therapeutics president CEO Ted Love. MSCI chairman and CEO Henry Fernandez is also joining the board.
→ Buffalo-based Athenex has elected Robert Spiegel to its board of directors. Spiegel has held the CMO job at PTC Therapeutics and Schlering-Plough.
→ J&J vet Chris Halyk is now on the board of directors MediPharm Labs out of Toronto. Halyk spent 33 years at the pharma giant until 2019, when he was president of Janssen (Canada).