A scientist-executive team that, over the last decade, sold one diabetes biotech to Roche for up-to $537 million and two others to Novo Nordisk for undisclosed sums are back with a new company.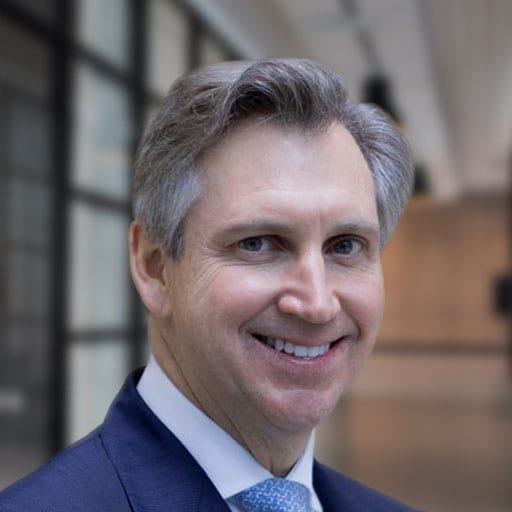 Kent Hawryluk
University of Indiana biologist Richard DiMarchi and serial entrepreneur Kent Hawryluk have launched MBX Biosciences, raising $36.4 million in a Frazier Healthcare Partners-led round to get it started. For now, the pair are keeping their diseases and drug targets close to the vest, saying only that MBX will develop the same kind of molecules they developed in previous companies — large peptide therapeutics — but with a focus on rare endocrine disorders, as opposed to diabetes.
"There's just a very rich history in the field of peptides as miraculous medicines, starting with insulin and glucagon and extending through a host of more recent registrations," DiMarchi told Endpoints News. "So it is rare endocrine diseases, it is large molecules, it is related to things I've done historically."
The company is based both in the 100,000-person city of Carmel, Indiana, outside Indianapolis, where there are 6 full-time employees, and at DiMarchi's lab in Bloomington, where several full-time scientists work under a sponsored research arrangement. "Although these days, it feels like we're based on Zoom," Hawryluk told Endpoints.
Before founding his first biotech with Hawryluk, DiMarchi led the endocrine division for two decades at Eli Lilly, where he helped developed Humalog, Eli Lilly's best-selling insulin. In 2005, he and Hawryluk founded Marcadia to develop a soluble and stable analog for the metabolic hormone glucagon, a potential treatment for diabetes and obesity. Six years later, Roche snapped up the tiny biotech for $287 million in cash and up-to $250 million in milestones.
Roche ended up retiring the program shortly thereafter when they left metabolic disease altogether, DiMarchi said, but he credits their work with establishing the framework for others to enter the field. He specifically named Zealand Pharma, which this year filed an NDA for dasiglucagon. He also named their work on a hormone that can hit both GIP and GLP-1 receptors, potentially allowing for a stronger drug for obesity, diabetes and NASH.
"It was our direction that I believe led others," DiMarchi said. "There's probably 2 dozen of those clinical candidates currently being advanced across the globe by more than half a dozen pharmaceutical companies."
Later, DiMarchi and Hawryluk launched MB2 and Calibrium in 2012 and 2014 to develop other protein-based diabetes drug and sold both to Novo Nordisk in 2015 for an undisclosed sum. The progress that had been made in diabetes, DiMarchi said, dictated that they focus elsewhere.
That work began last July, when DiMarchi returned to a full time role at Indiana after a few years working part-time with Novo Nordisk. He started working on synthesizing new molecules and developing in vitro assays. He recruited back Hawryluk, who was then CBO of the RNA biotech Avidity Biosciences and who came over in January after securing a $100 million crossover round.
There's no timeline yet for the clinic or drug targets. For now, Hawryluk said, they're looking for a CMO and enjoying having an old band back together.
"The jam sessions are a lot of fun," he said.