Cytokinetics' ALS programs may have seen better days, but its cardiovascular division has attracted well-backed partners, including Amgen and Royalty Pharma, who, in 2017 paid $90 million in exchange for a 4.5% royalty on their lead heart drug.
Now a Chinese drugmaker and a major investor are signing onto their second cardiovascular candidate, an experimental drug known as CK-274 and designed to treat hypertrophic cardiomyopathies — genetic conditions that cause heart muscles to become abnormally and potentially dangerously thick. Ji Xing Pharmaceuticals will pay Cytokinetics $25 million upfront for the rights to commercialize the drug in China and certain neighboring regions, along with $200 million in potential milestones.
Alongside the sale of Chinese rights, Cytokinetics has entered a multi-faceted arrangement with RTW Investments to raise up to $225 million to support the drug's development.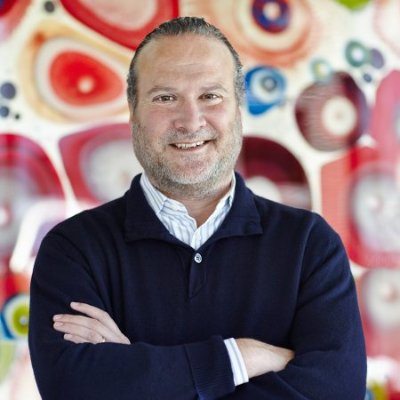 Robert Blum
"These deals afford us the opportunity to dial up development of CK-274 in multiple indications and across a wider span of geographies," CEO Robert Blum said in a statement.
First, RTW will make $45 million available to Cytokinetics if they reach certain milestones for obstructive hypertrophic cardiomyopathies (oHCM) in exchange for 2% of future royalties. Another $45 million is available for milestones in non-obstructive hypertrophic cardiomyopathies (nHCM) in exchange for another 2% of royalties.
Second, RTW will pay $85 million upfront, due by October, in exchange for an undisclosed percentage of royalties.
Third, RTW will pay around $50 million for 2 million shares of Cytokinetics, at $25 per share.
The new tranche of cash continues Cytokinetics pivot to focus on cardiovascular disease, and reflects a continued strategy to raise money by selling rights and royalties, as opposed to public offerings.
Although the South San Francisco biotech has had a heart disease program since its early days, its ALS program captured much of the attention for years. In 2013, Astellas signed on to it for up to $490 million. But in 2017, they scrapped their lead ALS drug after it failed to beat placebo in a 700-person trial, and last year, another ALS drug failed another mid-stage trial.
The lead cardiovascular drug is omecamtiv mecarbil, which Cytokinetics has co-developed with Amgen since 2006 and which is now in a Phase III trial. CK-274 is now in a Phase II trial that's due to readout next year.