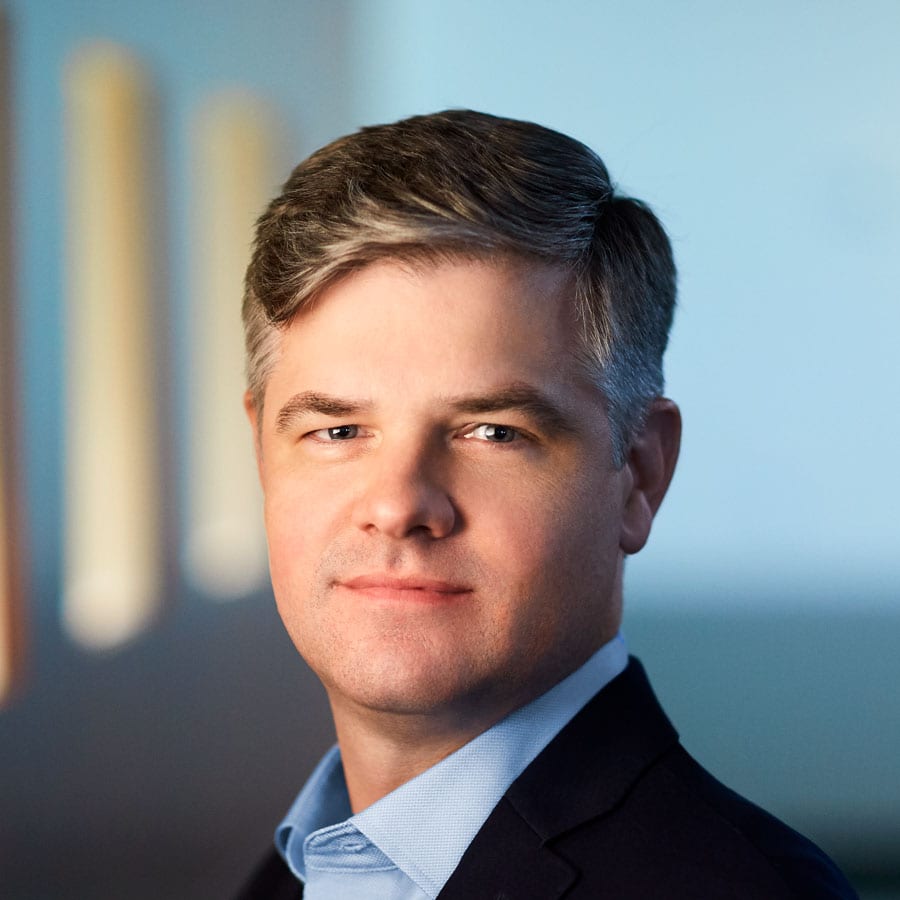 Bob Goeltz
→ A press release earlier in the week noted that Bob Goeltz left his CFO post at Unity Biotechnology "to pursue a new opportunity." We now know what that opportunity is, joining Terry Rosen's crew at Arcus Biosciences as the new CFO. A former executive director of corporate development at Amgen, Goeltz was the CFO for CytomX Therapeutics before making the move to anti-aging startup Unity in 2017.
"With the potential to have three molecules in registrational studies in 2021, a prolific discovery team and a uniquely enabling and nascent alliance with Gilead, Bob joins Arcus at a seminal inflection point, with the opportunity to make Arcus's vision of creating, developing and commercializing innovative and curative therapies for cancer a reality," Rosen said in a statement.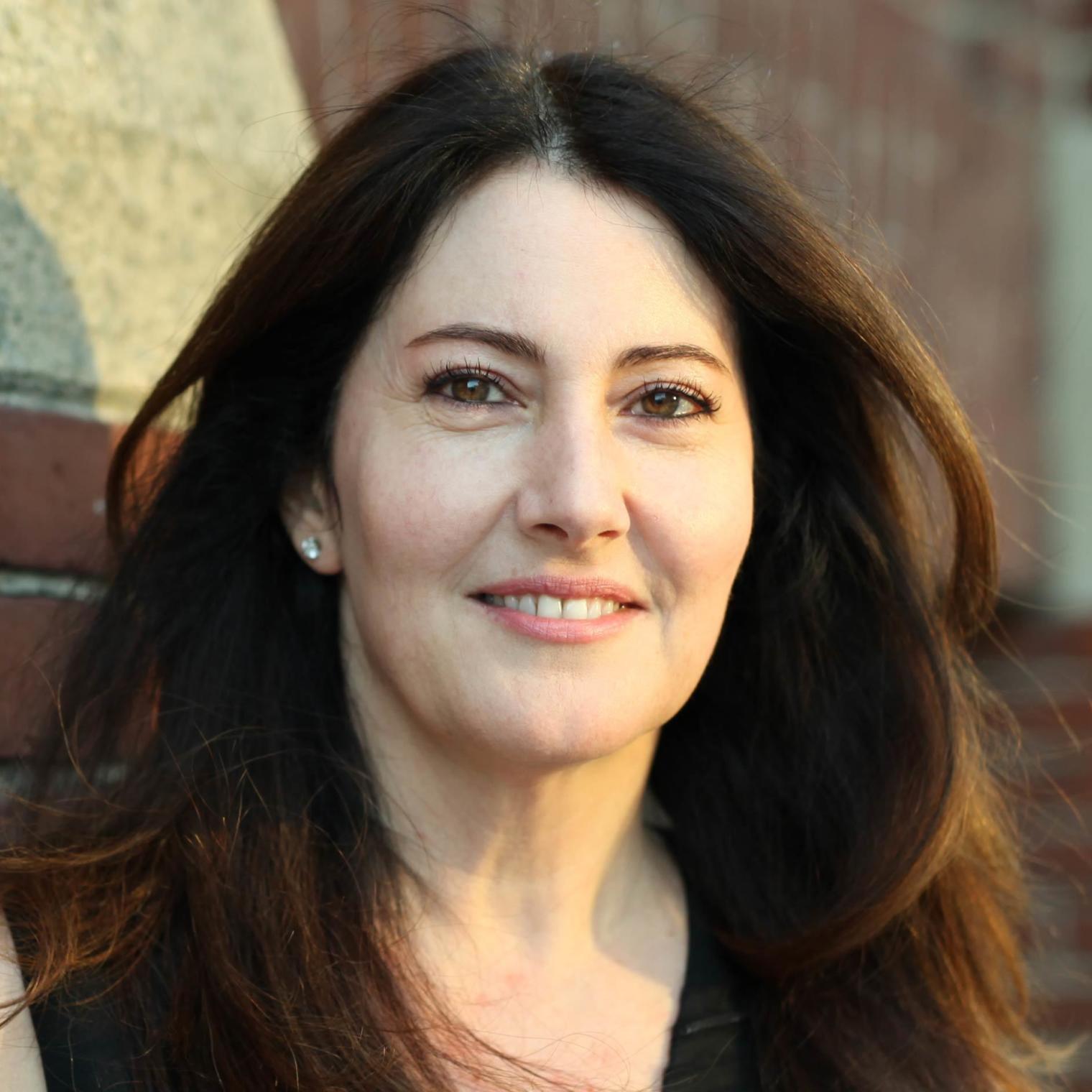 Lynne Sullivan
Meanwhile, Unity Biotechnology has selected Biogen vet Lynne Sullivan to replace Goeltz as their interim CFO, effective August 1. Sullivan is on the board of directors and chairs the audit committee at Solid Biosciences, resTORbio and BiomX. A former CFO at Compass Therapeutics, she spent more than 10 years at Biogen, leaving as their SVP of finance.
→ La Jolla, CA-based biotech CEND Therapeutics is making a change at the top, with David Slack taking over as president and CEO of the cancer-focused company. A board member since last year, Slack takes the place of co-founding CEO Erkki Ruoslahti, who will still be chairman and a senior advisor. The co-founder and ex-CEO of Kinagen, Slack also spent 4 years as CBO of Viracta Therapeutics.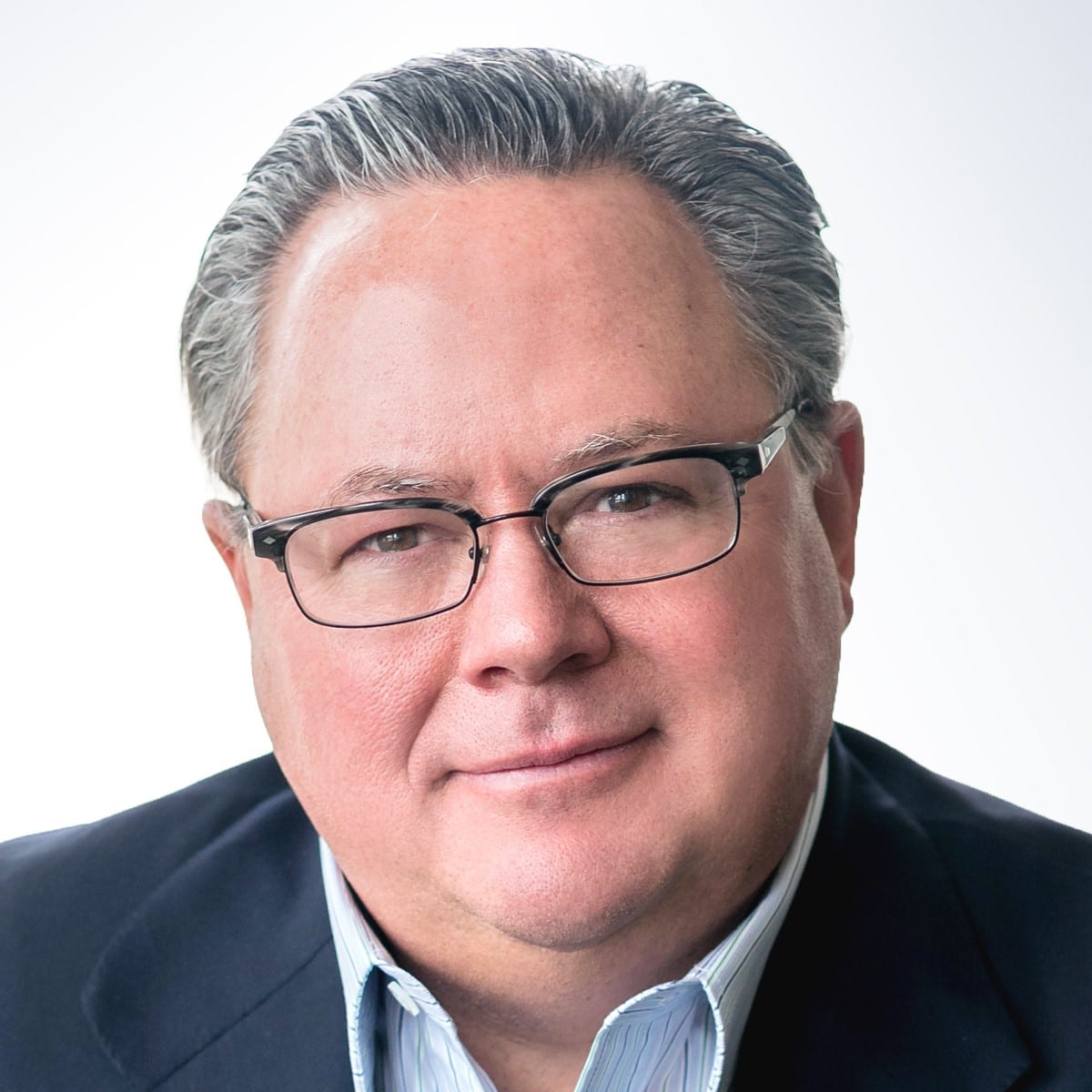 John Johnson
→ John Johnson has agreed to be CEO of the rare disease biotech Strongbridge Biopharma — the latest in a long string of CEO posts. Johnson had been Strongbridge's chairman for the last 5 years and brings substantial C-suite clout as the ex-CEO of Melinta Therapeutics and Dendreon. His record on turnaround attempts, though, has been bleak. His other previous leadership positions run the gamut in Big Pharma, from his tenure at Eli Lilly as president of global oncology to his time at J&J as company group chairman, worldwide biopharmaceuticals.
→ Considerable personnel moves are playing out at Reata, the Texas biopharma that had to press pause in late March both on their Phase III trial for bardoxolone in CTD-PAH and on enrollment for the FALCON trial of bardoxolone to treat patients with autosomal dominant polycystic kidney disease. First up: Colin Meyer has been promoted to the new position of chief research and development officer and EVP. Meyer started at Reata in 2003, filling a variety of roles before climbing to the CMO post in 2013. Seemi Khan succeeds Meyer as CMO, coming off 3 years at Mitsubishi Tenabe as their development team lead. She also spent time as the senior medical director, global R&D for AbbVie.
Additionally, Kevin Johnston has made his way to Reata as VP and chief technical officer. Johnston was most recently the VP of supply chain & logistics at Tesaro. Finally, Andrea Loewen is now Reata's VP, global regulatory affairs, bringing more than 30 years of regulatory experience with such companies as Biogen, Shire and Baxter Healthcare.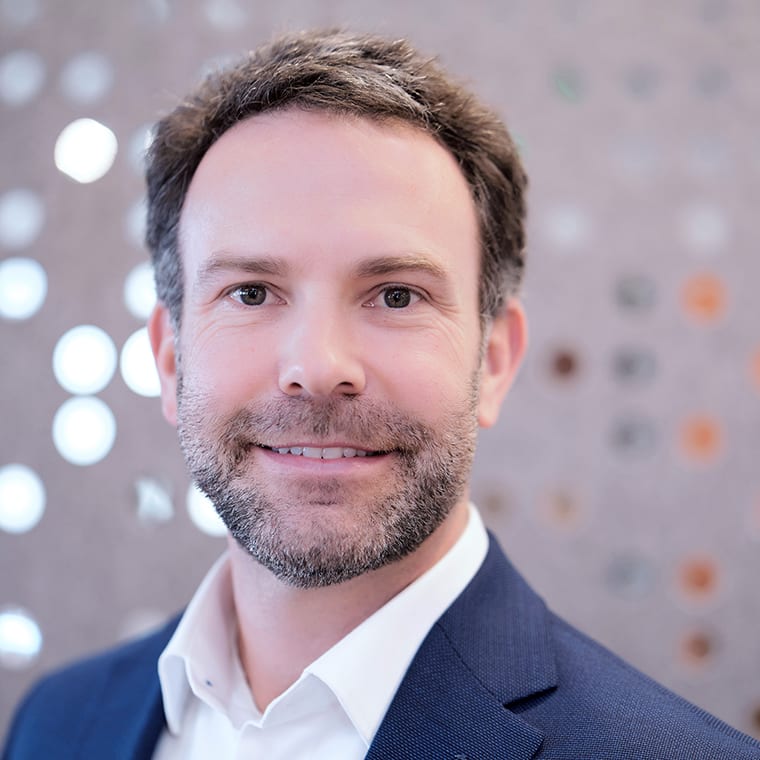 Matthew Osborne
→ It's also a busy week of executive shuffling at Oncologie as Matthew Osborne assumes the role of CFO, Hagop Youssoufian steps in as interim CMO, Bill McDonald is now VP, CMC, and Kerry Culm-Merdek, gets promoted to VP of clinical development.
Osborne leaves a battered Unum Therapeutics, where he was their CFO, and before that, he served as head of corporate affairs, communications and investor relations at Voyager Therapeutics. Youssoufian's last CMO gig was at BIND Therapeutics and he formerly led experimental medicine at Bristol Myers Squibb. McDonald most recently held the same role of VP, CMC at Contrafect, and before joining Oncologie, Culm-Merdek was head of clinical pharmacology & quantitative bioanalytics at ImmunoGen.
→ Putting themselves in the Covid-19 hunt with lenzilumab's potential to quash the cytokine storms that can afflict patients, Humanigen has a trio of new execs. Dale Chappell, who founded Black Horse Capital, has signed on as the California pharma's CSO. David Tousley, the ex-CFO at a host of companies including Avax Technologies and Dara Biosciences, has been named Humanigen's chief accounting officer. And Omar Ahmed, a Novartis and Roche vet and former global marketing leader, immunology at Janssen, has been promoted to SVP, clinical, medical and scientific affairs.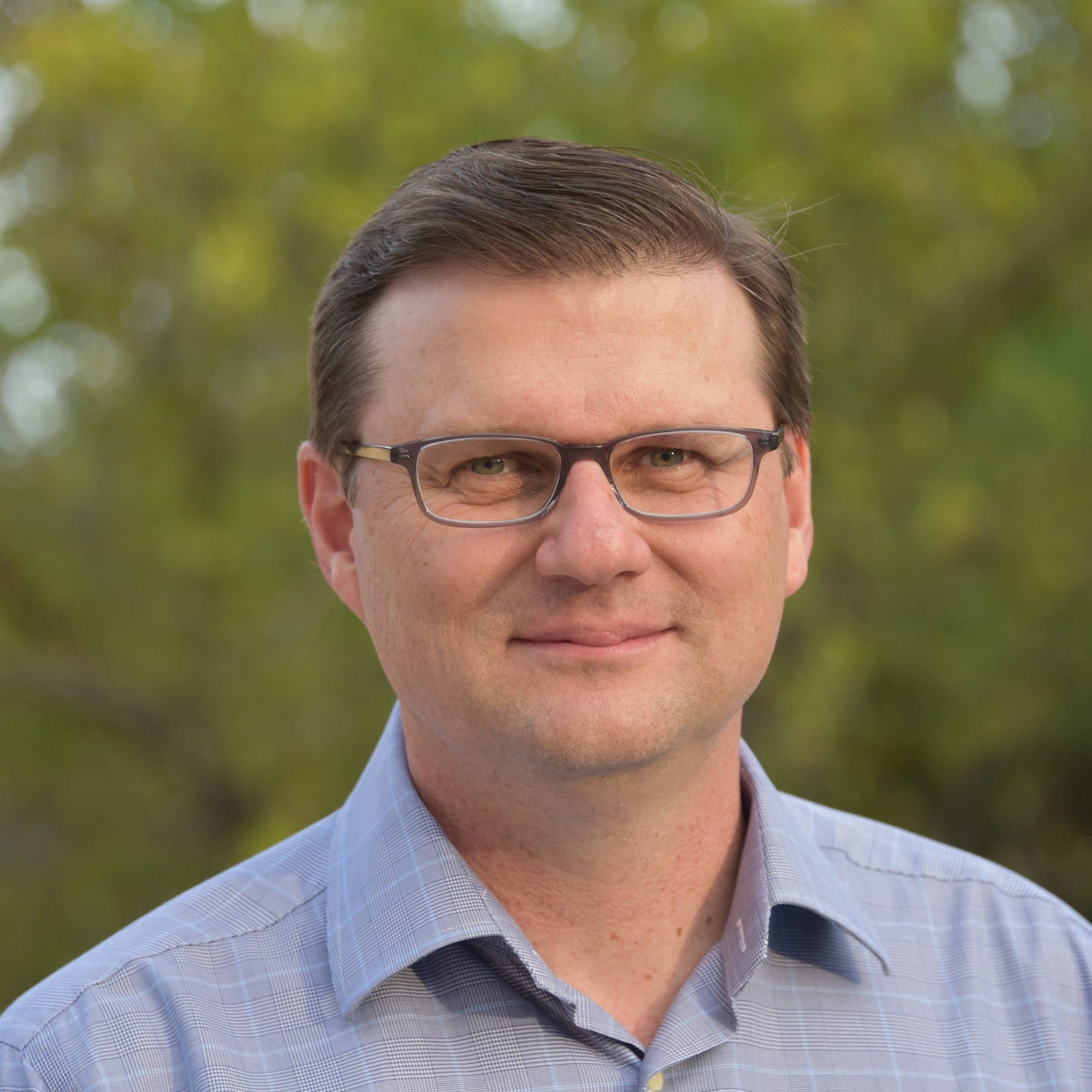 Richard Williams
→ Kinnate Biopharma, which jumped into the scene last December with a hefty $74.5 million B round, has enlisted Richard Williams as CMO. Williams hails from WuXi NextCODE, where he served as CMO and global head of oncology programs. Previously, Williams has served in roles at GRAIL and Puma Biotechnology. In addition, the San Diego-based company tapped Pfizer vet Robert Kania as SVP, drug discovery.
→  To initiate business development in the US, French biotech ImCheck Therapeutics — which secured $53 million in Series B financing last December — has named Claude Knopf as CBO. Knopf brings experience from his time spent at Gemini Therapeutics, Pieris Pharmaceuticals, Baxter Bioscience and Novartis.
→ Joining forces with J&J in the field of gamma delta T cells, Dutch biotech Lava Therapeutics has welcomed Benjamin Winograd as CMO. Winograd was formerly Celgene's clinical research and development therapeutic area head for multiple myeloma.
→ Autoimmune disease-focused IM Therapeutics has bolstered its senior management team with Tom Shea coming in as CFO and COO, along with the promotion of Sarah Bird to VP, clinical development. Shea was previously the CFO at ImmusanT, which targets celiac disease and type 1 diabetes, and has also been CFO of Albireo Pharma, Tolerx and Cubist Pharmaceuticals. Bird was on board at IM Therapeutics from its founding as director, clinical development, and also led global programs when she was a clinical research scientist at Gilead.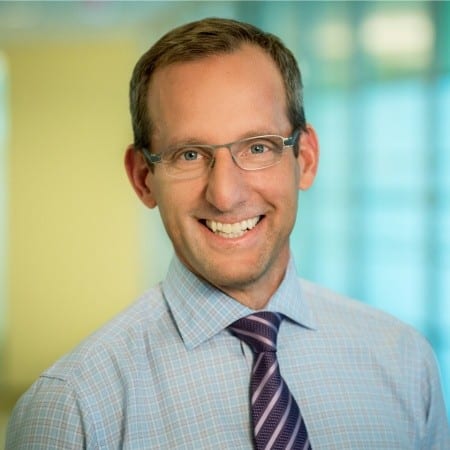 Chris Morabito
→ After Peter Lawrence took the helm as president and CEO in April, Cardurion Pharmaceuticals has nabbed Big Pharma vet Chris Morabito as their new CMO. Morabito had held several roles at Takeda the last 4 years, and was most recently their head of R&D, plasma-derived therapies and was a key leader in the Shire acquisition while he was head of pipeline strategy for global R&D. Before Takeda, Morabito spent time at Sanofi and Merck.
→ Akcea Therapeutics, which boasted positive Phase II data in January for their drug AKCEA-ANGPTL3-LRx in patients with hypertriglyceridemia, has appointed William Andrews as CMO after gaining Michael Price as their new CFO in May. Prior to his role at Akcea, Andrews had been the CMO at Acer Therapeutics since 2017. He also provided consultation at Aletheia Biosciences and held positions at Aegerion Pharmaceuticals.
→ Richard Shea is retiring from the CFO post at Syndax Pharmaceuticals, the Waltham, MA company looking to shake off last year's trial setbacks in combo studies involving endinostat with Tecentriq and Bavencio. Shea has been replaced by Daphne Karydas, who gets started Monday after being SVP of corporate financial planning & analysis and strategy at Allergan. She began her career as a project chemical engineer at Merck before going to Goldman Sachs as a VP focused on health care.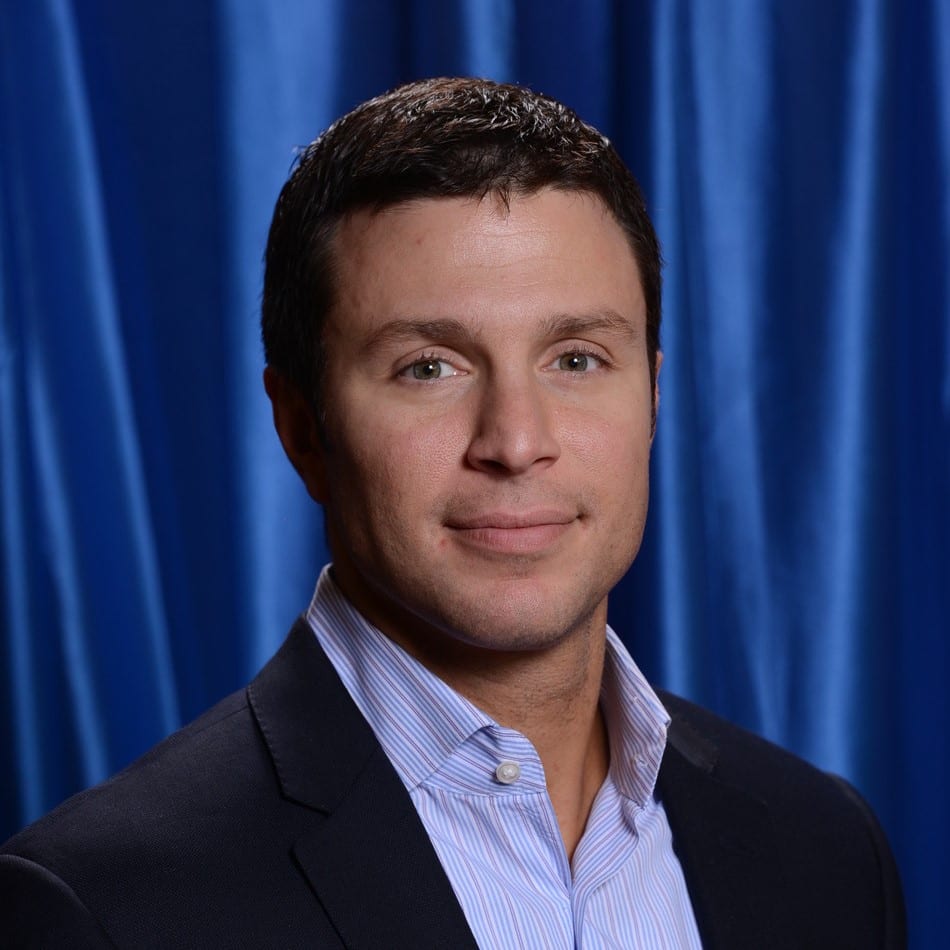 Michael Amoroso
→ Restarting enrollment this week for its pivotal Phase III study of EB-101 to treat recessive dystrophic epidermolysis bullosa (RDEB), Abeona Therapeutics has brought on Michael Amoroso to be their chief commercial officer. Amoroso was previously SVP and head of worldwide commercial, cell therapy at Kite. He also held several roles at Celgene and was SVP, Americas for the commercial oncology business group at Eisai.
→ AVM Biotechnology — whose lead molecule, AVM0703, has received FDA permission to begin clinical trials treating no-option Non-Hodgkin's Lymphoma — has tapped Janet Rea as COO. Rea hops aboard the Seattle-based biotech with experience from her roles at Immunex, MDS Pharma, AVI BioPharma (now Sarepta) and Atossa Therapeutics among others.
→ These days, it wouldn't be Peer Review without something from Novavax. The new faces and promotions keep on trucking as the biotech continues to retool the team and make news, as they did this week with their $1.6 billion Operation Warp Speed deal. This time it's Frank Czworka getting the nod as SVP, global sales and Brian Webb getting the bump to SVP, manufacturing. Czworka had been VP, global customer engagement at US Pharmacopeia after 5 years in leadership roles at Osiris Therapeutics. Webb joined Novavax back in 2014 from GSK, where he was the pharma giant's senior manager, commercial manufacturing.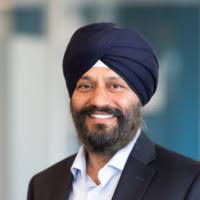 Narinder Singh
→ California-based Aimmune, which won approval from the FDA in January with Palforzia to treat peanut allergy, has brought in Amgen vet Narinder Singh to be EVP of technical operations. Singh left Genocea Biosciences, where he was SVP, pharmaceutical sciences and manufacturing since March 2018. After 18 years in process development at Amgen, Singh was also VP, drug product development & manufacturing at Momenta Pharmaceuticals from 2015-18.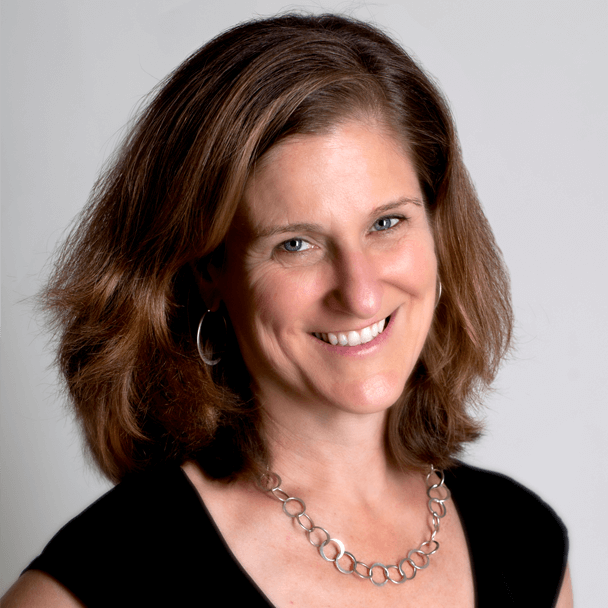 Abby Bronson
→ Less than a month after naming Kirsten Gruis as CMO, Colorado-based musculoskeletal disease biotech Edgewise Therapeutics has made Abby Bronson VP, patient advocacy and external innovation, a newly-created position. For 4 years, Bronson was previously at Parent Project Muscular Dystrophy (PPMD) as their SVP of research strategy. She's also been in the clinical innovation division at NIH's Center for Advancing Translational Sciences.
→ Organon & Co., Merck's intended spinoff of its women's health, legacy brands and biosimilars businesses, has named Deborah Telman their general counsel. An Abbott vet, Telman jumps to Organon from Sorrento Therapeutics, where she was SVP, general counsel & corporate Secretary.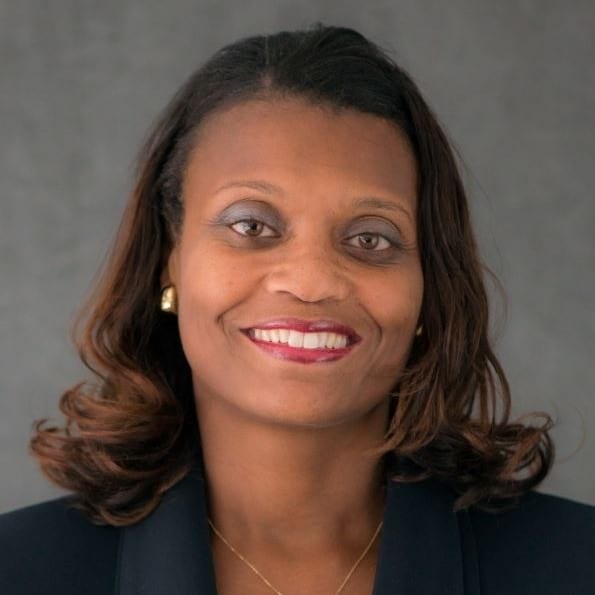 Denelle Waynick
→ Denelle Waynick is headed to MyoKardia, which revealed stellar Phase III data in May with its HCM drug mavacamten, as general counsel and corporate secretary. She replaces the retiring Cynthia Ladd, who had been with the South San Francisco biopharma since January 2018. Waynick was previously UCB's US general counsel & head of global enterprise risk management.
→ Back in early April, we noted the promotion of Jesse McCool to CEO of Oklahoma City-based CDMO Cytovance Biologics. This week, they've enlisted Yuk Chun Chiu as VP of manufacturing operations. Chiu has been associated with some of the biggest names in the industry: Before moving on to Cytovance, he was AstraZeneca's director of manufacturing and engineering, and he's also been group head of process analytical technology at Bayer.
→ Norbert Bischofberger's biopharma Kronos Bio, focused on modulating transcription factors in cancer, has recruited Jennifer Nicholson as VP, regulatory affairs. Nicholson had been with Acerta (acquired by AstraZeneca) as their head of regulatory, specifically the global regulatory lead for Calquence. She kicked off her regulatory career at Genentech, where she remained for 11 years, eventually moving on to roles at Jazz Pharmaceuticals and Onyx Pharmaceuticals.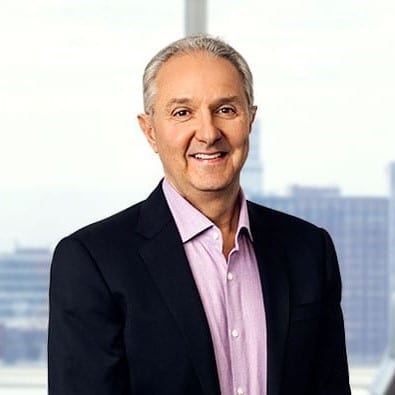 Stephen Squinto
→ San Antonio-based bioAffinity Technologies has named Alexion co-founder Stephen Squinto vice chairman of their board of directors, and the cancer diagnostics and therapeutics company also tapped David Elzi as VP of research. Squinto is currently an executive partner with OrbiMed Healthcare Fund Management, while Elzi joined bioAffinity in 2016 as their director of basic research.
→ Saying he wants to channel his energy into his work at Cellectis, André Choulika is retiring from the board of directors at Calyxt (formerly Cellectis Plant Sciences). At the same time, the board named Laurent Arthaud as a Cellectis designated director. Choulika co-founded and had chaired Calyxt since 2010.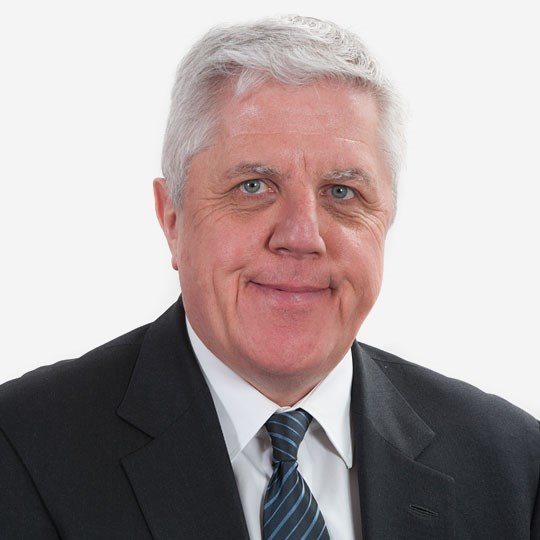 Edwin Moses
→ Edwin Moses, who assumed the chairmanship of Achilles Therapeutics in December 2018, will be chairman of the board at French hearing loss-focused biopharma Sensorion, succeeding Patrick Langlois. Currently the chairman of 2 other companies, Avantium and LabGenius, Moses was the longtime CEO of Ablynx.
→ Audentes Therapeutics EVP and chief operating officer Thomas Soloway has hopped on the board of directors at migraine-focused South San Francisco biotech Satsuma Pharmaceuticals. Soloway is formerly the SVP and CFO of Ascendis Pharma A/S and the EVP and COO of Transcept Pharmaceuticals.
→ Michael Shepard, one of the 3 inventors of Herceptin, has signed on to the board of directors at Pacific Northwest biotech Pascal Biosciences. Shepard started his career in 1980 at Genentech and has also been VP and CSO at Halozyme Therapeutics.
→ After having their NASH drug elafibranor fail in a Phase III to distinguish itself from placebo, Genfit has welcomed former J&J exec Katherine Kalin and Eli Lilly vet Eric Baclet to its board of directors.
→ Ex-Celgene exec George Golumbeski has joined the board of directors at Norwood, MA-based biotech Corbus Pharmaceuticals. In addition to his time at Celgene, Golumbeski held roles at Novartis, Elan Pharmaceuticals and Schwarz Pharma.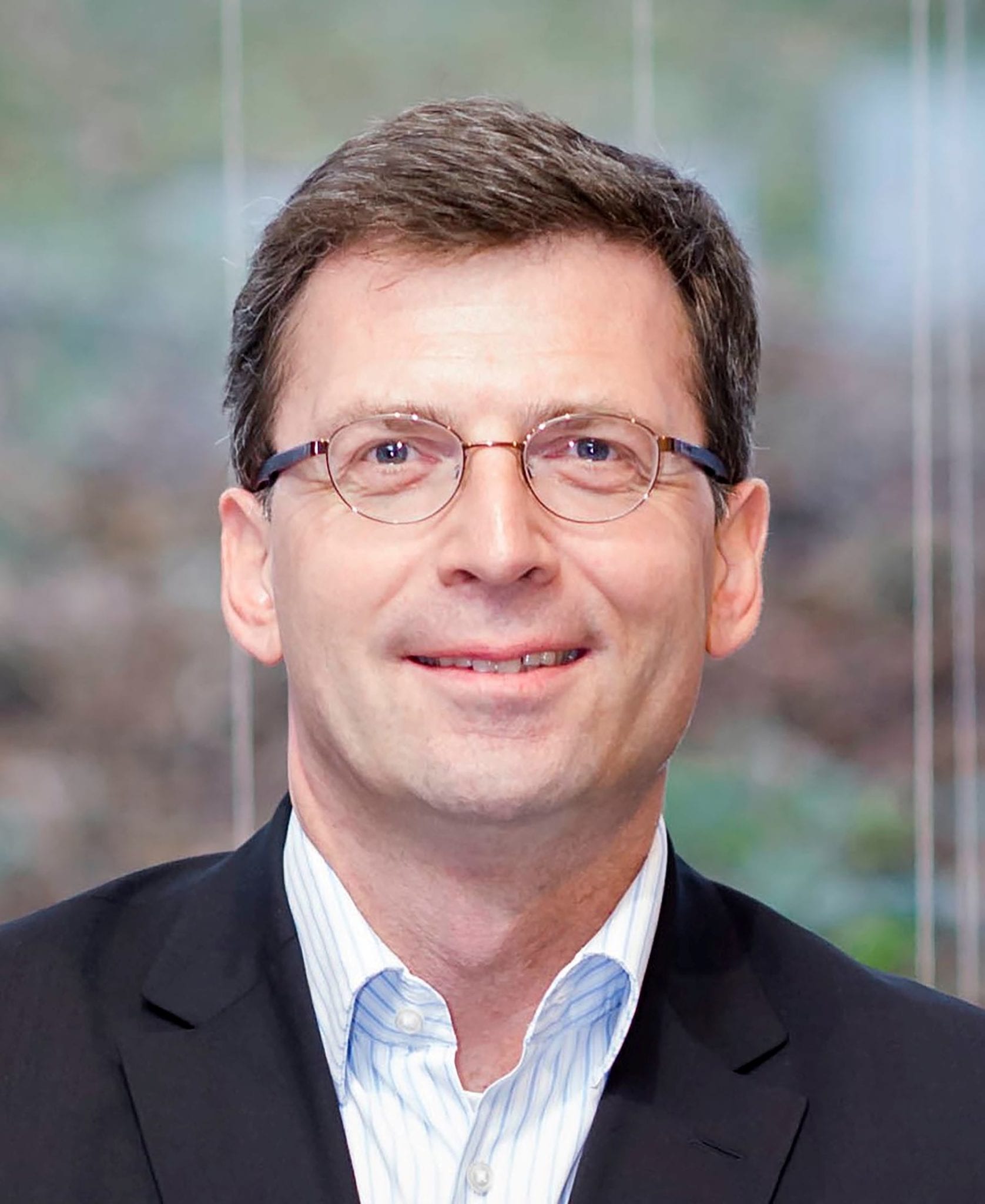 Lorenz Mayr
→ Upstart cell conversion biotech Mogrify has made the addition of Lorenz Mayr to its board of directors. Most recently, Mayr served as chief technical officer at GE Healthcare Life Sciences and has had stints at AstraZeneca and Novartis.
→ South San Francisco cell therapy player Allogene has added Thomas Gajewski and Stephan Grupp to their scientific advisory board. Gajewski is the AbbVie Foundation Professor in Cancer Immunotherapy at the University of Chicago, while Grupp is the director of the Cancer Immunotherapy Program, director of translational research for the Center for Childhood Cancer Research and medical director of the Stem Cell Laboratory at Children's Hospital of Philadelphia.
→ Collaborating with Janssen Pharmaceuticals to propel its be.well platform forward, Alveo Technologies has chosen Justin Stebbing for their scientific advisory board, joining fellow members George Church, John DeVincenzo and Pooja Goel. Stebbing is a professor of cancer medicine and oncology and consultant oncologist at Imperial College London.