The Abbvie-Allergan mega-merger may now be complete, but its critics haven't had their last say.
In a 7-page letter to the Federal Trade Commission, California Attorney General Xavier Becerra called into question the remedies the federal agency imposed to solve the anti-trust concerns intrinsic in the $63 billion deal.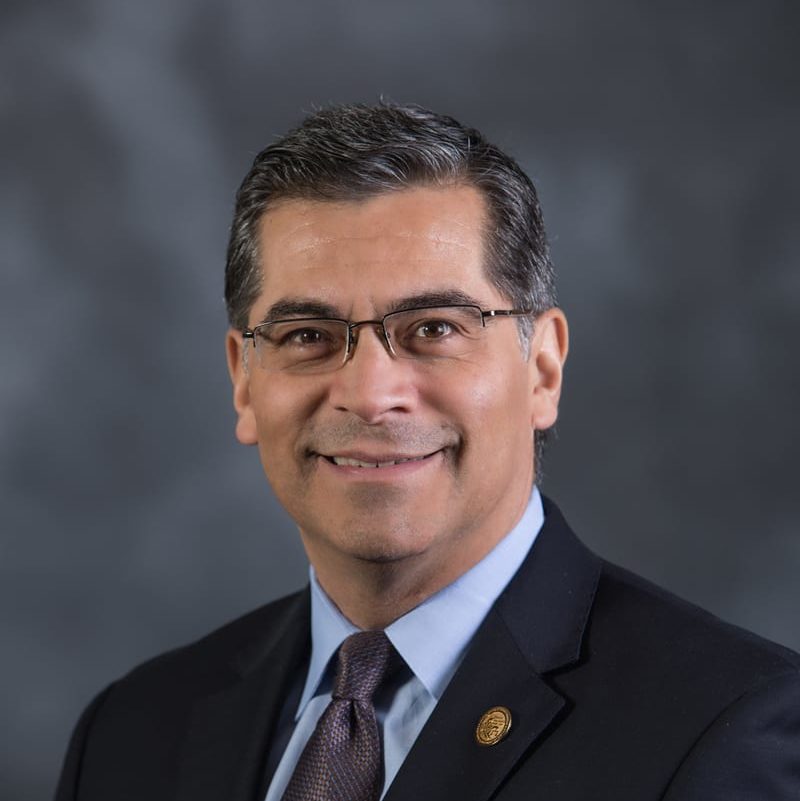 Xavier Becerra
He said the agency did not follow its own "best practices" when it comes to the merger. Yet even these practices — now commonplace in some form or another — have consistently failed to curtail anti-competitive and price-raising potential, Becerra argued, and should be studied thoroughly in an effort to come up with new fixes.
"It is widely recognized that pharmaceutical mergers that burden the public in the form of higher prices, fewer drug choices, drug shortages, or other anticompetitive effects, must not be allowed," he wrote. "This raises the question of whether, and to what extent, mergers that are approved subject to divestitures restore the lost competition from those mergers."
Divestitures, in which one company sells off assets that would compete with other assets in the merged company, have become the common remedy for monopoly concerns that have emerged out of an increasingly consolidating pharmaceutical industry. After Bristol Myers Squibb bought Celgene, for instance, the FTC conditioned approval of the deal on Bristol Myers divesting Otezla, Celgene's anti-inflammatory drug, because Bristol Myers had their own anti-inflammatory drug in the works, albeit one that used a very different mechanism. Amgen bought it for $13.4 billion.
As the FTC reviewed the Allergan-AbbVie deal, though, consumer advocates questioned both the general wisdom of divestitures in pharma mergers and specifically how they were being applied to this deal. Those were most notably put in a stinging dissent from the FTC ruling clearing the merger, in which commissioner Rohit Chopra called the policy to have companies divest overlapping drugs "narrow, flawed, and ineffective." "It misses the big picture," he wrote, "allowing pharmaceutical companies to further exploit their dominance, block new entrants, and harm patients in need of life-saving drugs."
To consummate the deal, the FTC made Allergan sell off an experimental anti-inflammatory compound called brazikumab that might compete with AbbVie's approved Skyrizi. This, Becerra said, was against FTC guidelines that call for companies to sell off on-market products because experimental drugs have a "high rate of failure." Products are also supposed to be sold to an experienced company ready to compete. The FTC, though, allowed AbbVie to divest the pancreatic enzyme ZenPep to Nestlé, "maker of chocolates, bottled water and baby food."
More broadly, Becerra said, there is little evidence that divestitures have been a successful tactic. He cited FTC studies showed divestitures had a 35% failure rate, even when success is defined by the "extremely broad and generous definition" of one post-merger sale or, for pipeline drugs, simply that the product was transferred. He also cited studies suggesting the divestitures don't prevent price increases.
The attorney general called for a study that would analyze how well-divested on-market drugs were sold and if pipeline drugs were brought to market; measures that could be taken to guard against the "opportunistic selection" of divestiture buyers that are less likely to effectively develop or market drugs, such as — in Becerra's view — Nestlé; and the role of pharmacy benefit managers who, by creating tiered formulas, can block even the best divestitures from competing.
Ultimately, he offered, the FTC might have to do for pharma what they often do for other industries: impose limits on what companies can do after the merger to ensure the potential success of the divested and now rival product.
"Such a remedy could be essential for the success of drug divestitures like Brazikumab, which is a pipeline drug that, once and if it gets to market, would need to compete against AbbVie's incumbent drug for PBM formulary access," he wrote.