Freshman year was a transformative one for Aetna Wun Trombley.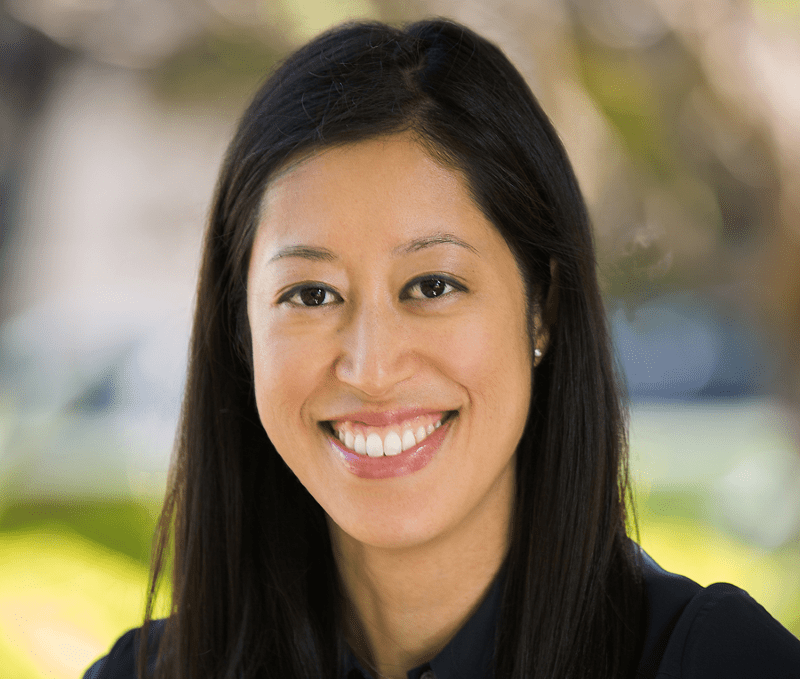 Aetna Wun Trombley
Having enrolled at the University of California, San Diego thinking she would become a pediatrician some day, she got intrigued by the chemistry research projects she was introduced to in her first undergraduate chemistry course. She joined the lab of the lecturer, paving the way for her to drop pre-med and eventually complete a PhD at MIT.
But there was also a reason why the research — which focused on inorganic chemistry more in the material space — ultimately wasn't satisfying enough. After her first year in college, her father quite abruptly passed away from liver cancer.
"The most difficult thing for me to understand — and I think it's still true today — was that there were no good treatments for someone like him," Trombley, the newly installed CEO at Lycia Therapeutics, told Endpoints News. "It was metastatic at the time, but even — I mean, where are we now? Many years later, decades later, we still don't have really good treatments for hepatocellular carcinoma."
The desire to apply her problem solving analytical skills to biotech led her to the Palo Alto office of McKinsey, where she got acquainted with both Big Pharma and small biotechs on the West Coast. It was also there that she met colleagues who would go on to take up roles at Versant Ventures.
"We knew from that time that she was a rising star," Clare Ozawa, a Versant managing director who's also on Lycia's board, said. "To be honest, she's been on our radar screen for some time. As soon as she seemed to be in the right place for herself, personally and professionally, to make a move to CEO, we wanted to try to grab her."
Not that Trombley has ever really wanted to take the helm company — especially after serving as chief of staff to Joe Jimenez at Novartis' Basel headquarters.
"Seeing what a CEO does, and what they bear, in terms of all the responsibility and accountability, at the time it seemed so daunting," she said. "There's fires that we would have to deal with."
If there's one thing that stood out, though, it might be the human element to the role.
Finding great people to work with and drive science forward, she noted, is rare. So just as she grasped the opportunity to join Bill Rieflin — a former boss and early mentor — to build NGM nine years ago, she jumped at the chance to realize Carolyn Bertozzi's ideas about next-gen degraders that can send extracellular proteins to the lysosome for disposal.
"She's amazing," Trombley said, recalling her first meeting with the Stanford professor. "That was evident in the first minute of the conversation."
Lycia currently leans on Versant's Inception Discovery Engine as its R&D muscle. One of Trombley's priorities now as the first and only employee is to recruit a full-time team and create a culture where they would want to stay. Setting aggressive goals is also important, she added.
"Even if you don't hit all of those goals — because that's just how science works sometimes — but because you really focused everyone on trying to achieve them, any progress that they would have made to such aggressive goals would be tremendous value creation for the company," she said.
— Amber Tong
---
Jason O'Neill
→ Dendreon Pharmaceuticals, developers of the pioneering drug Provenge used by men with advanced prostate cancer, has tapped Jason O'Neill as CEO. You name it, O'Neill's been there: Starting out at Pfizer, he then moved to Schering-Plough and Bristol Myers Squibb in the 1990s. O'Neill spent nine-and-a-half years in a handful of roles at Sanofi, was briefly at Genentech and was the global therapeutic area head, immunology & ophthalmology at Roche. O'Neill was the general manager, rheumatology unit at Mallinckrodt before becoming the CEO of Iridium Therapeutics in 2017.
→ Preston Klassen will now helm Metacrine — co-founded by Rich Heyman and in the clinic with potential treatments for NASH — as president and CEO. Klassen, an Amgen vet, was formerly the EVP, head of R&D for Arena Pharmaceuticals and the CMO at Laboratoris Sanifit SL. Additionally, Metacrine announced that Assembly Biosciences president and CEO John McHutchison will lend his expertise to the San Diego biopharma's board of directors.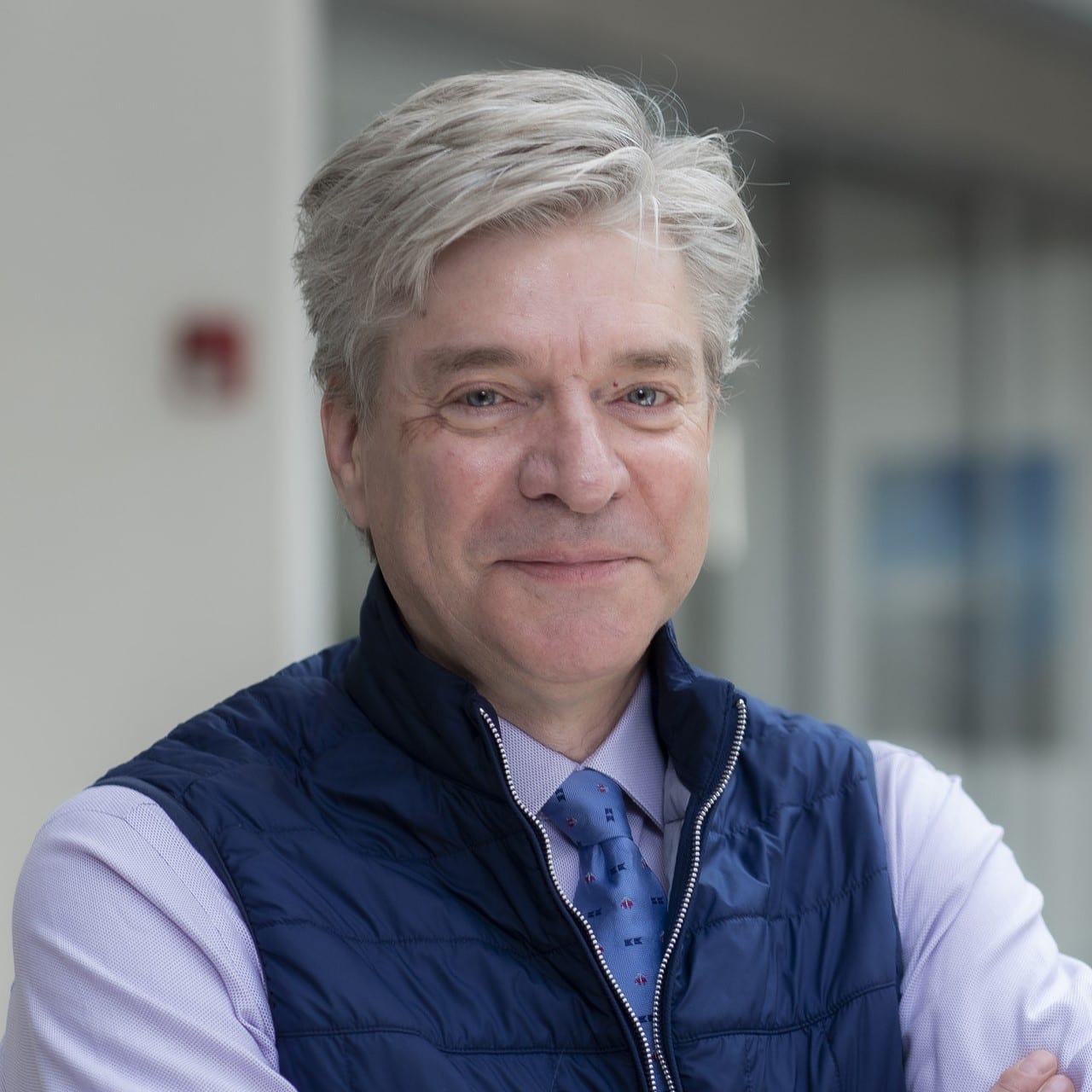 Franck Brinkhaus
→ Adding to his list of titles at immuno-oncology biotech EpicentRx, which raised $35 million last summer in a Series D round, Franck Brinkhaus has been named president of the company. Brinkhaus had been CFO at EpicentRx, located in the Torrey Pines area of San Diego, since December. Before his arrival, Brinkhaus founded and was the CEO of Biotech Alliances International.
→ UK-based anti-aging biotech Juvenescence has welcomed Ellen Donnelly to the fray as CEO of the epigenetics division of the company while also helming its portfolio company Souvien Bio. Donnelly most recently served as CEO of Modus Therapeutics AB and has previously held posts at Pfizer.
→ Jeffrey Humphrey is replacing Adrian Senderowicz as CMO of Cambridge, MA epigenetics player Constellation Pharmaceuticals. Senderowicz will transition to senior advisor, which will go into effect June 22. Before his arrival at Constellation, Humphrey was the chief development officer at Kyowa Kirin. He's also held senior management positions at Pfizer, Bayer and Bristol Myers Squibb.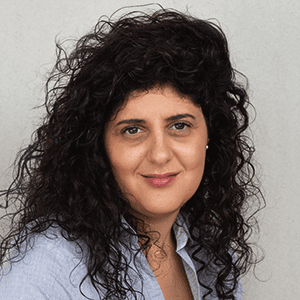 Yael Hayon
→ Protalix BioTherapeutics, which filed a BLA in May for their Fabry Disease treatment, pegunigalsidase alfa, is bringing on Yael Hayon as VP of R&D. Hayon will get the ball rolling at Protalix after being VP of clinical affairs at Syqe Medical in Tel Aviv. Prior to that  she led LogicBio's Israeli-based R&D facility.
→ Cambridge, Massachusetts-based X4 Pharmaceuticals — running a Phase III trial for its lead drug mavorixafor for the treatment of WHIM syndrome, has promoted Renato Skerlj to CSO. Skerlj is one of the scientific founders of X4. Skerlj hopped aboard the company last September as SVP, research and development. Prior to joining the company, Skerlj held posts at Lysosomal Therapeutics and was head of small molecule discovery at Genzyme.
→ Topping $90 million with its Series C round in May, San Diego biopharma Amplyx Pharmaceuticals is adding to its leadership team with the appointments of Chris LeMasters as chief operating officer and Carlos Sattler as senior vice president, clinical development. LeMasters had been EVP and CBO at Mirati Therapeutics and was also the CEO at Promosome. Sattler was previously VP, global medical and scientific affairs at Halosyme, and before that, he was at Sandoz from 2013-19.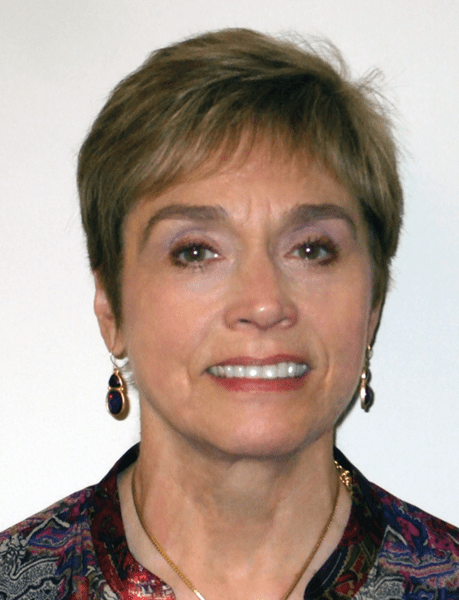 Jo Ellen Schweinle
→ New Jersey-based developer of autologous stem cell therapies RenovaCare has gained its first CMO with the appointment of Jo Ellen Schweinle. Schweinle comes with experience from her time as former senior medical officer at the US Department of Health and Human Services as well as exec positions at Bayer, GSK, and Chiron/Novartis, among others.
→ There are leadership moves aplenty at iTeos, which focuses on immuno-oncology and snapped up $125 million in Series B2 financing. Celgene and Gilead vet Matthew Gall is the new CFO, jumping to iTeos from Sarepta, where he was SVP of corporate development and treasurer. Yvonne McGrath is now VP of R&D and was previously the chief scientific officer at Complix N.V. as well as the head of development at Immunocore. Meanwhile, Philippe Brantegem, whose work in biotech began at Sanofi Pasteur, has signed on as VP of human resources.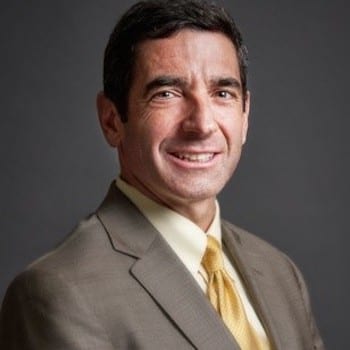 Justin Renz
→ Justin Renz has stepped in as CFO of California-based Ardelyx, which secured FDA approval for IBS with Ibsrela in September. Renz was previously president and CFO of Correvio Pharma, leading the sale of the company to Advanz Pharma in May. Before he helmed Correvio, he was EVP, CFO and treasurer of Karyopharm Pharmaceuticals.
→ German biotech Affimed, allied with Genentech and enrolling for studies of cancer drug candidates AFM13 and AFM24, has reeled in Angus Smith as CFO. Smith had been CFO at Rockwell Medical since November 2018, when he left Pernix Therapeutics as their SVP, CBO and principal financial officer.
→ TriSalus just introduced a new CFO in Rajesh Mistry. Now the Denver company has a new chief technology officer in Scott Davie, who will be the site lead for TriSalus' facility in Westminster, CO and will oversee research and development of intravascular infusion systems. Davie was a longtime presence at Medtronic, leaving as the senior director of R&D.
→ Philadelphia-based XyloCor Therapeutics, focused on gene therapy for cardiovascular disease, has snagged Alexander Gaidamaka as SVP of technology, manufacturing & quality. His previous leadership role came at AmpliPhi Biosciences as VP of chemistry, manufacturing & controls. He also served as CEO and CSO at Personalized OncoTherapeutics.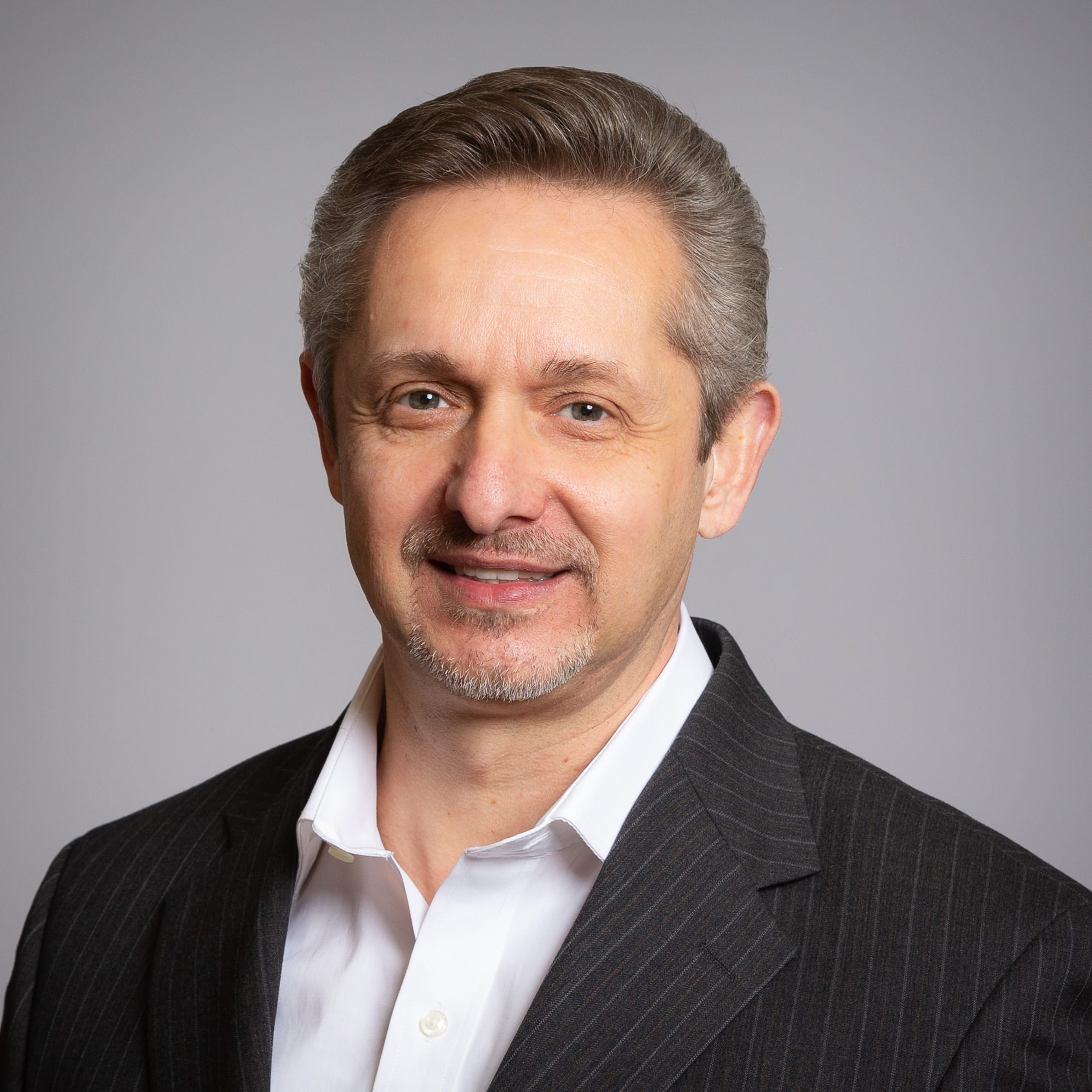 Alexander Gaidamaka
→ Romesh Subramanian's biotech startup Dyne Therapeutics, which is backed by Atlas, has recruited Daniel Wilson as VP, head of intellectual property. Wilson joins the Massachusetts-based company from Celgene, where he served as senior corporate counsel. Prior to that, he was intellectual property counsel at Sunovion Pharmaceuticals.
→ After emerging as the biggest winner yet during the pandemic IPO boom — fetching $424 million — Legend Biotech has welcomed some new faces to its board of directors. The J&J-partnered CAR-T developer has appointed ex Juno exec Corazon Dating Sanders, current CEO of Elpiscience Biopharmaceuticals Darren Ji and former AMTD Group exec Philip Yau.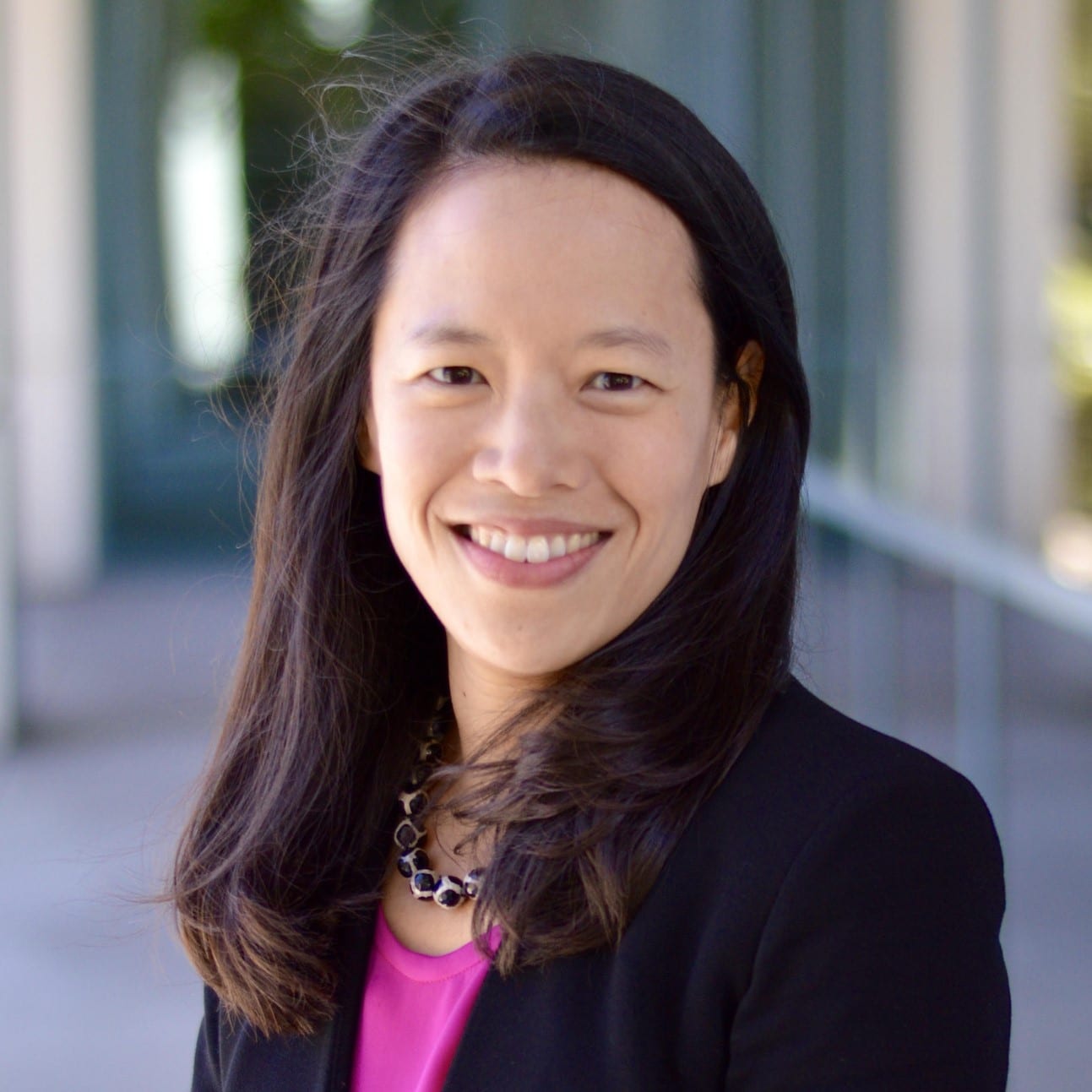 Carole Ho
→ Not long after naming Siobhan Nolan Mangini as CFO, NGM Bio is strengthening its board of directors. Carole Ho, the CMO and head of development at Denali Therapeutics since 2015, is jumping on to the board. Prior to her leadership roles at Denali, Ho was VP of early clinical development at Genentech.
→ After pricing a $75 million IPO in April, ORIC Pharmaceuticals has wooed Lori Kunkel to its board of directors. Kunkel joins the San-Francisco-based cancer biotech with experience as acting CMO at Loxo Oncology and CMO at Pharmacyclics and Proteolix.
→ AAV biotech Affinia Therapeutics, which raised a $60 million Series A round that was announced at the end of March, has welcomed Elliott Sigal to their board of directors. The former CSO and president of R&D at Bristol Myers Squibb, Sigal had also been on the board at Spark Therapeutics.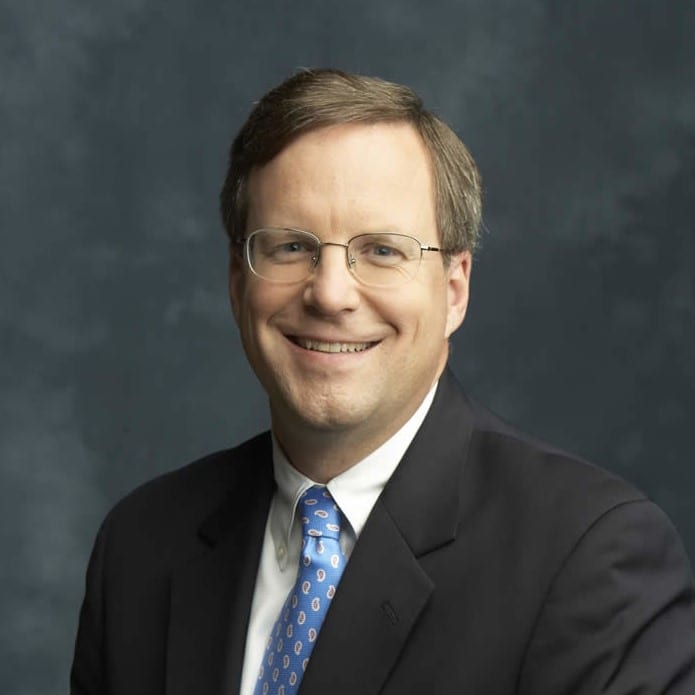 Richard Bagger
→ Tiny Tonix Pharmaceuticals, which has had its share of ups and downs, has enlisted Pfizer vet Richard Bagger to its board of directors, replacing John Rhodes, who stepped down from the position of company director. Along with his 16-year stint at Pfizer, Bagger served as EVP of corporate affairs and market access at Celgene until its acquisition by Bristol Myers Squibb.
→ Rockwell Medical — whose former CEO, Robert Chioini, tried to unfire himself in 2018 before reaching a settlement — has appointed kidney disease expert and UCLA emeritus professor of medicine Allen Nissenson to its board of directors. Nissenson is emeritus CMO of DaVita Kidney Care and member of the board at Angion Biomedica.
→ Amolyt Pharma — focused on the development of therapeutic peptides for rare endocrine and metabolic diseases — has tapped Pierre Legault as director and chairman of its board of directors. Legault comes with experience from his time as chairman of Bicycle Therapeutics and lead director of Urovant Sciences, among others. Legault joins as the company prepares to move its first asset into the clinic.
→AI-focused twoXAR Pharmaceuticals has welcomed Howard Rosen to its board of directors. Rosen's previous stints include roles at Gilead Sciences, Kala Pharmaceuticals and ALZA Corporation among others.