A hefty pharma IPO is coming to Hong Kong.
Simcere isn't one of the group of pre-revenue biotechs taking advantage of Hong Kong's 2-year-old new rules that opened up the stock exchange. A closer counterpart would be Hansoh, which reaped a $1 billion windfall from its HKEX debut a year ago: a storied powerhouse company that bags sizable revenue from a slate of older generic drugs. (Coincidentally, both companies have headquarters in the province of Jiangsu.)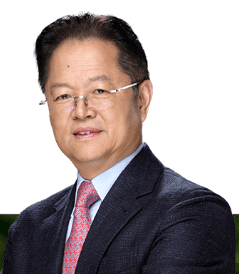 Jinsheng Ren
Even those who are not familiar with the company would instantly recognize its partners: Over the years, Simcere has inked collaborations with Bristol Myers Squibb and Amgen, where it would develop and promote their drugs in China.
But it's 2020 and older or me-too drugs — even when coupled with a formidable sales force — aren't going to cut it.
Jinsheng Ren, the company's founder, chairman and CEO, saw the tide turning by 2013. That year, he led a consortium to take Simcere private after six years listed on the NYSE. At the same time, he made "innovation" a key theme, incubating new domestic startups while buying into global venture funds such as MPM Capital and Ally Bridge Group.
With a Hong Kong subsidiary set up in 2015, Simcere was rumored to be seeking a $1 billion raise as early as 2016, although it never did materialize.
More recently, it directly acquired minority interests in cell therapy biotech TCRCure and diagnostics player 3D Medicines, as well as clinching a promotion deal for Alphamab's subcutaneous PD-L1 inhibitor.
With a new manufacturing plant — its fifth — for monoclonal antibodies and other biologics slated to come online in June, Simcere sees CAR-T and other cell therapies as its new frontier. The R&D center in Boston, established in late 2019, will take the lead on these advanced technologies.
Look for more deals, too, execs wrote in the S-1:
In particular, we plan to focus on procuring drug candidates that have initiated Phase II/III clinical trials or revolutionary technologies and drug candidates that are still in early stage for commercialization in China.