In 2011, GlaxoSmithKline's Benlysta became the first biologic to win approval for lupus patients. Nine years on, the British drugmaker has unveiled detailed positive results from a study testing the drug in lupus patients with associated kidney disease — a post-marketing requirement from the initial FDA approval.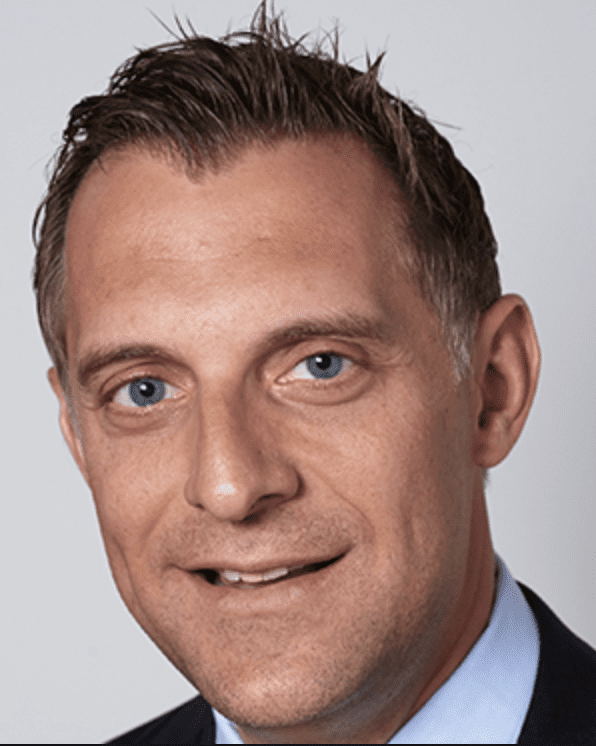 Al Roy Lupus Alliance Research
Lupus is a drug developer's nightmare. In the last six decades, there has been just one FDA approval (Benlysta), with the field resembling a graveyard in recent years with a string of failures including UCB and Biogen's late-stage flop, as well as defeats in Xencor and Sanofi's programs. One of the main reasons the success has eluded researchers is because lupus, akin to cancer, is not just one disease — it really is a disease of many diseases, noted Al Roy, executive director of Lupus Clinical Investigators Network, an initiative of New York-based Lupus Research Alliance that claims it is the world's leading private funder of lupus research, in an interview.
Understanding the disease at the molecular level will help researchers understand that certain drugs will be appropriate for certain patients, he said. "I think our inability to sort of better segment the patients is a domino effect for us not to better identify the drugs, and then test them in the right population…so right now it's sort of a hodgepodge approach, we sort of throw spaghetti at a wall, and hope that something sticks."
Given lupus is an autoimmune disease, immune cells such as B cells and T cells are implicated in its manifestation, which is why some cancer drugs such as Roche's Gazyva that share some of the same mechanisms of action are being tested for lupus.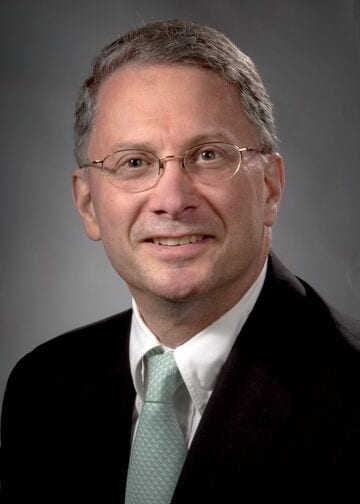 Richard Furie Northwell Health
GSK's Benlysta, which inhibits the replication of B cells, was initially also being purposed for use in a host of autoimmune diseases such as rheumatoid arthritis, but the lupus data emerged most compelling, suggested Richard Furie, chief of the division of rheumatology and professor at the Feinstein Institutes at New York State's largest healthcare provider Northwell Health, who has investigated the use of the drug for over two decades.
Furie is also the lead investigator of BLISS-LN, the trial that tracked Benlysta's impact on the roughly 60% of patients with the systemic autoimmune disease who develop lupus nephritis (of which 1 in 4 progress to end-stage renal disease) for two years. In the 448 adult patient-trial, the intravenous formulation (one-hour IV infusion monthly) of the drug plus standard care was compared to standard care alone. The topline results were first disclosed last December.
Detailed data, presented at a medical conference on Thursday, showed that 43% of lupus nephritis patients in the Benlysta arm achieved primary efficacy renal response—a measure of kidney function defined by reduction in protein in urine —compared with 32.3% of patients in the control arm at 104 weeks. A key secondary goal, complete response rate was also statistically significantly in favor of the Benlysta arm at 30%, versus 19.7% in the control arm. Other endpoints, such as time to death or renal-related event, all pointed to Benlysta's superiority.
For now, with standard care only about a third of patients are getting complete responses and so its key to get that complete response rate up — and companies have been trying to do that for some 20 odd years, but it's been failure after failure after failure, noted Furie.
"So this is refreshing because it works," he said. "So 11 percentage points was the effect size. And when anybody would ask me what kind of effect size would I like to see or what minimum effect size would I'd like to see? My answer was always 10%. Considering how many patients I've sent on dialysis and how many patients have gotten kidney transplants. I will take that barring any safety issues. And there really were no safety issues in this study."
While the results are encouraging, and Benlysta enjoys its monopoly in the lupus space for now raking in £613 million in sales last year, rivals are stacking up, especially in lupus nephritis (LN). Competitors have also published their own Phase III data, but without head-to-head trials, comparisons are tricky.
For instance, Aurinia's oral drug, voclosporin, generated positive pivotal data last December. When added to standard-of-care the drug, which is designed to inhibit an enzyme that activates T-cells called calcineurin, induced renal response of 40.8%, while those on the control arm experienced a rate of 22.5% at 52 weeks. Although a previous mid-stage study brought up safety concerns with the drug, after more deaths in the voclosporin arm were recorded, the Phase III trial put those fears to rest with roughly similar rates of serious adverse events across both arms.
"Despite providing Benlysta treatment for twice as long as voclosporin, and setting the bar for renal response substantially lower, Benlysta still only managed to barely hit statistical significance. In light of these results, we regard the benefit of Benlysta in LN to be marginal, at best, similar to its benefit in systemic lupus erythematosus (SLE)," HC Wainwright analyst Ed Arce wrote in a December note.
Last November, Roche's Gazvya also generated positive mid-stage data when combined with standard care in LN patients. The drug — engineered to attach to CD20, a protein found on certain B-cells — met the main goal of inducing a statistically superior complete renal response of 40% at week 76, versus 18% in patients given standard treatment, Roche said.
A number of other autoimmune and cancer drugs are also being repurposed for use in LN and in the larger lupus patient population. But for Lupus Research Alliance's Roy, a single target approach will not garner the type of impact that could transform the lives of patients, but a bispecific strategy that is being tested in earlier stage trials from companies just might.
"I think a B cell or a T cell sort of drug mechanism is too myopic, and I think that's been borne out in the trials. Even in Benlysta, the effect size was very small. So I think one sort of therapy either targeting a B or T cell population is not going to be enough," he said. "And unfortunately, because we have a lack of approved drugs, combination therapies aren't really something that we can employ in lupus as you can employ in other diseases, particularly cancer."
So some companies such as Bristol Myers and Amgen are trying to address the heterogeneity of the disease without knowing how we stratify patients at a molecular level, recognizing that monotherapies attacking a single pathway aren't very effective, he noted. "So the next best bet is to really look at developing a combo therapy by virtue of having multiple mechanisms."