Wading deeper into the next wave of immuno-oncology, Boehringer Ingelheim has bought up a Versant-launched preclinical pipeline focused on the tumor microenvironment.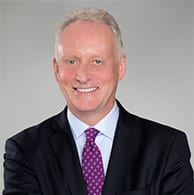 Phil Vickers
The acquisition of Northern Biologics — a subsidiary of the Toronto-based biotech Northern LP — positions Boehringer at the forefront of the stromal biology space, the company said. Northern Biologics will continue plowing on the preclinical front until the German pharma takes over the clinical, regulatory and commercial work.
The deal terms weren't disclosed. Northern CEO Phil Vickers — who jumped to the role from Shire — said it would accelerate the clinical entry of both programs.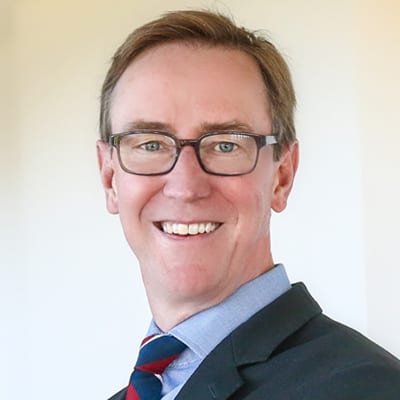 Jonathon Sedgwick
What unites the two acquired programs, according to Jonathon Sedgwick, Boehringer's global head of cancer immunology and immune modulation research, is that they target "cold" tumors. Unlike their "hot" counterparts, these tumors aren't susceptible to attacks from the immune system — rendering them tough to treat with traditional checkpoint drugs that focus on unleashing immune cells.
The first program is an antibody that inhibits periostin, a secreted protein found in abundance in the stroma of certain solid tumors. As research suggests that these cells play a role in immune exclusion and suppression, the hope is that hitting something found in the extracellular matrix can alter the cancer itself.
The second program, meanwhile, targets an unnamed regulator of myeloid cells — an area Boehringer has explored in a previous collaboration with OSE Immunotherapeutics — which it says can enhance T cell function.
Whereas the company has tended to be a fast follower of R&D trends, unveiling projects on hot targets like KRAS and CD47 after the frontrunners have made their mark, Boehringer is keen to be first in class here.
For Northern and Versant, which launched the biotech in 2014, it's another ringing endorsement for the science emerging out of Toronto's MaRS Discovery District, following Bayer's $600 million buyout of BlueRock last August.
The scientists there will also continue to work on Northern Biologics' MSC-1, a Phase I anti-LIF1 antibody it has retained rights to.