Akin to cystic fibrosis (CF), scientists understand that certain mutations contribute to the development of the fatal neurological disorder amyotrophic lateral sclerosis (ALS). And much like CF drugmaker Vertex, a small Cambridge, Massachusetts-based biotech is forging a path to engineering precision therapies to treat the disease that killed visionary physicist Stephen Hawking.
The company, christened QurAlis, now has $42 million in its coffers with three preclinical programs and 5 employees (including senior management) to combat an illness that has long flummoxed researchers, resulting in a couple of approved therapies over the course of decades, neither of which attacks the underlying cause of the rare progressive condition that attacks nerve cells located in the brain and spinal cord responsible for controlling voluntary muscles.
ALS garnered international attention when New York Yankees player Lou Gehrig abruptly retired from baseball in 1939, after being diagnosed with the disease. In 2014, ALS returned to the spotlight with the "Ice Bucket Challenge," which involved people pouring ice-cold water over their heads, posting a video on social media, and donating funds for research on the condition.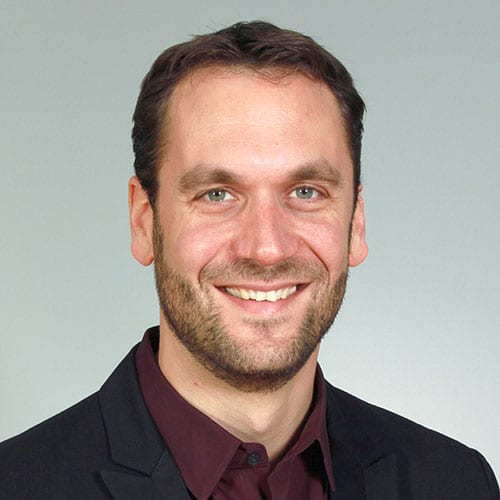 Kasper Roet
QurAlis chief Kasper Roet, whose interest in ALS was piqued while he was working on his PhD at the Netherlands Institute for Neuroscience focusing on a treatment for spinal cord paralysis and moonlighting at the Netherlands Brain Bank as an ad-hoc autopsy team coordinator, saw an opportunity to combat ALS when Harvard scientists Kevin Eggan and Clifford Woolf pioneered some new stem cell technology.
Essentially, they found a way to take skin cells from a patient, turn them into stem cells, and turn those into the nerve cells that are degenerating. "That's the missing link," Roet said. "So now we can finally use patients' own cells to both do target discovery and develop potential therapeutics."
So Roet packed up his things and shifted base to Boston to learn more, with plans to head back to Europe to start a company. He never left. QurAlis was born in 2016, working out of a co-working space called LabCentral after winning a spot via an Amgen-sponsored innovation competition. The company was carved out of a collaboration with Eggan's startup Q-State Biosciences, which developed laser technology to examine cell behavior — examining how a neuron fires was imperative in the drug discovery process for ALS.
QurAlis, which counts Vertex's founding scientist Manuel Navia as an advisor, now has three preclinical programs. The furthest along is a therapy designed to target a specific potassium channel that is implicated in certain ALS patients — the plan is to take that small molecule into the clinic next year, Roet said.
"It has become really clear that if you understand why a specific tumor is developing … you can develop very specific targeted therapies," he explained in an interview drawing a parallel between ALS and oncology. "That's exactly the same strategy that we are following for ALS. The genetics have shown that over 25 genes are causing the (ALS) mutations. Some of them work together, some of them are very dominant and work alone — what we are doing is trying to get those specific proteins that are tied to very specific ALS populations, where we know that that specific target plays a very important and crucial role in the development of the disease."
In 2018, QurAlis scored seed funding from Amgen, Alexandria, and MP Healthcare Venture Management. The Series A injection was led by LS Polaris Innovation Fund, lead seed investor Mission BioCapital, INKEF Capital and the Dementia Discovery Fund, and co-led by Droia Ventures. Additional new investors include Mitsui Global Investment and Dolby Family Ventures, and existing investors Amgen Ventures, MP Healthcare Venture Management, and Sanford Biosciences also chipped in.
Roet is not sure how long these funds will last, particularly given the uncertainty of the coronavirus pandemic. But some of the capital will be used in hiring, given that the QurAlis team is comprised of a mere five people, including Roet.
"We've been very productive," he said. "But we can definitely use some extra hands."