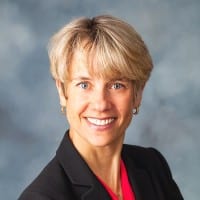 Kristen Buck
→ Prominent CRO player Icon is bolstering its leadership, with Kristen Buck taking the reins as CMO.
For slightly more than a year and a half, Buck was the SVP & chief of clinical development at Optum, part of the UnitedHealth conglomerate. When she got there, she had already held a post at the FDA in the gastrointestinal and hematology division, tasked with post-marketing safety for over 40 drugs. She had also spent 6 years as an exec at AstraZeneca in clinical development and in its innovative medicines group.
Her background covers an array of therapy areas, including GI, women's health, ophthalmology, neuroscience, dermatology, oncology, liver, orphan diseases and psychiatry.
Buck was a track and field athlete at the University of Virginia and then moved on to Penn State to receive her MD. She stayed in Pennsylvania to complete her internship and residency in internal medicine at Abington Memorial Hospital.
Dublin-based Icon won Best Contract Research Organization (full-service providers) in December at the Scrip Awards in London.
"I'm excited to be leading ICON's position on clinical development trends, and reviewing and advising on our medical risks as the world wrestles with the Covid-19 pandemic," Buck said in a statement. "Patient centricity is ever more important in the current climate and I look forward to working with the wider ICON team to broaden our insights and expand our expertise."
→ Brian DiDonato has jumped in as CFO and head of strategy of TCR-focused Immunocore, which is moving on from Neil Woodford after scoring a $130 billion Series B haul in March. DiDonato was most recently the SVP and CFO at Achillion Pharmaceuticals, acquired by Alexion. Other previous stops for DiDonato include Sorin Capital Management, Capmark Investments as president and chief investment officer, Morgan Stanley and UBS Securities.
→ While working towards its goal of producing 1 billion vaccines to fight Covid-19, as well as being the company with one of the leading vaccines now in the clinic, Moderna has ramped up its team with some new appointments. This comes after news of their CFO Lorence Kim hitting the exit after 6 years with the Boston-based upstart. Patrick Bergstedt, Jacqueline Miller and Charbel Haber have all hopped aboard to help with the company's lightning-fast campaign. Bergstedt, a Merck vet, is stepping in as SVP for commercial vaccines; Miller hails from GSK and comes in as SVP of infectious disease development and Haber, meanwhile, leaps over from Biogen as SVP of regulatory affairs.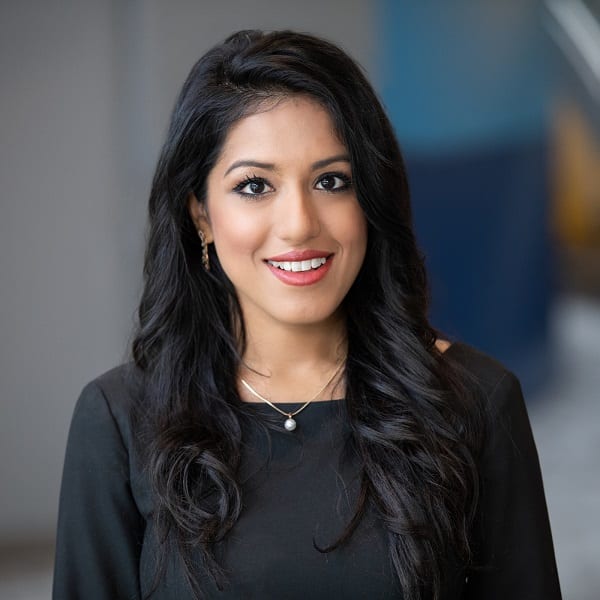 Najat Khan
→ Over at J&J, Najat Khan has transitioned into the role of chief data science officer. Previously, Khan had served as the COO in the research arm. R&D chief Mathai Mammen praised Khan for her bilingual expertise in two key languages: the science of drug development as well as data sciences. And handled properly, that can guide R&D to more wins with lower costs — a longtime mantra in a world where ROI is generally sorely lacking. Prior to jumpstarting her role at J&J, Khan served as a pharma consultant at the Boston Consulting Group.
→ Singapore biotech Tessa Therapeutics, which focuses on cancer cell therapies, has undergone a few leadership changes. Andrew Khoo has stepped aside as CEO but will remain on Tessa's board, and Jeffrey Buchalter, a board member since last March, has succeeded him. Buchalter has been president and CEO of Archimedes Pharmaceuticals, Enzon Pharmaceuticals and Ilex Oncology. Chairman of the board Teo Ming Kian also stepped down effective May 1, with former Novo Nordisk chairman Göran Ando set to take his place.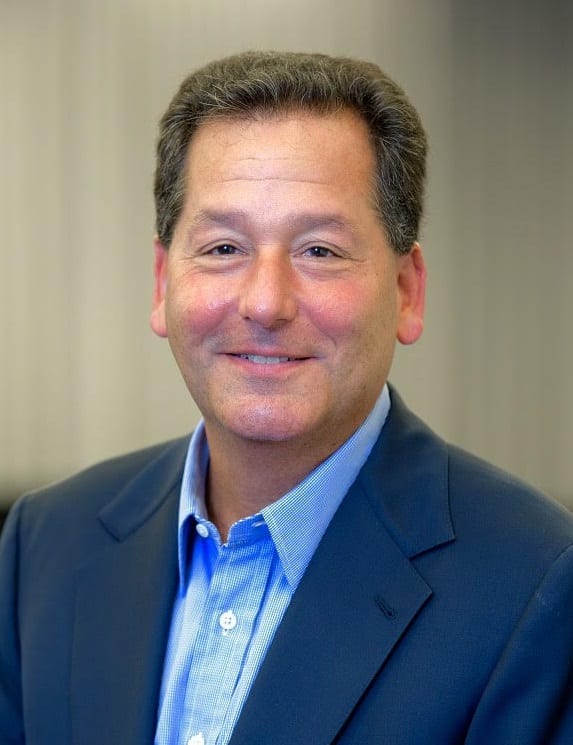 Jeffrey Buchalter
→ Expanding his role at CNS-focused Impel NeuroPharma, Adrian Adams is now the chairman and CEO effective immediately, replacing Jon Congleton. Adams was named chairman of Impel's board in January, and before then, he held numerous CEO posts, including at Aralez Pharmaceuticals, Auxilium Pharmaceuticals (until its acquisition by Endo International plc) and Neurologix.
→ Along with changing its name, Trovagene is doing some C-suite shuffling. Now called Cardiff Oncology, the San Diego-based precision cancer meds company developing the cancer drug onvansertib is promoting Mark Erlander to CEO, while Thomas Adams transitions from chairman and CEO to executive chairman. Erlander had been the former Trovagene's CSO since 2013.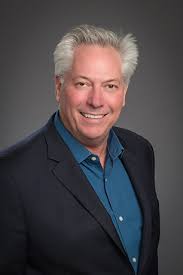 Mark Erlander
→ Timothy Jones will lead RespireRx Pharmaceuticals as president and CEO, replacing Arnold Lippa, who served in those capacities on an interim basis. Lippa stays on as executive chairman and CSO. Since January, Jones had been on the board of RespireRx, which targets treatment options for such conditions as obstructive sleep apnea and ADHD, and orphan diseases such as Fragile X syndrome. Jones heads to RespireRx from Purisys, where he was VP of global pharmaceutical and medical OTC.
→ Rajiv Khosla has been selected as CEO of NJ-based Enteris BioPharma, replacing Joel Tune, who had been CEO the last four years. Before he began at Enteris, which developed oral delivery technology called Peptelligence, Khosla founded Ceutec, a business development consultancy that served biopharmas and VCs. He was also at Biovail as VP of business development.
Tony Gibney
→ Last year around this time, FogPharma introduced CSO Howard Stern. This week the Massachusetts biotech has a new CFO and CBO in Tony Gibney, the former EVP and CBO of Achillion who led the company's sale to Alexion. Before Achillion, Gibney's life science investment banking experience includes stints at Leerink Partners, Merrill Lynch and Lehman Brothers.
→ Milan-based PinCell, which targets rare dermatological diseases and raised €1.65 million in seed financing led by Sofinnova Partners, has named Gabriella Camboni as CEO and will be a member of the board of directors. Nordic Nanovector CEO Luigi Costa has also been pegged as chairman of PinCell's board, and Paola Pozzi, a partner at Sofinnova Partners, will also join as a board member.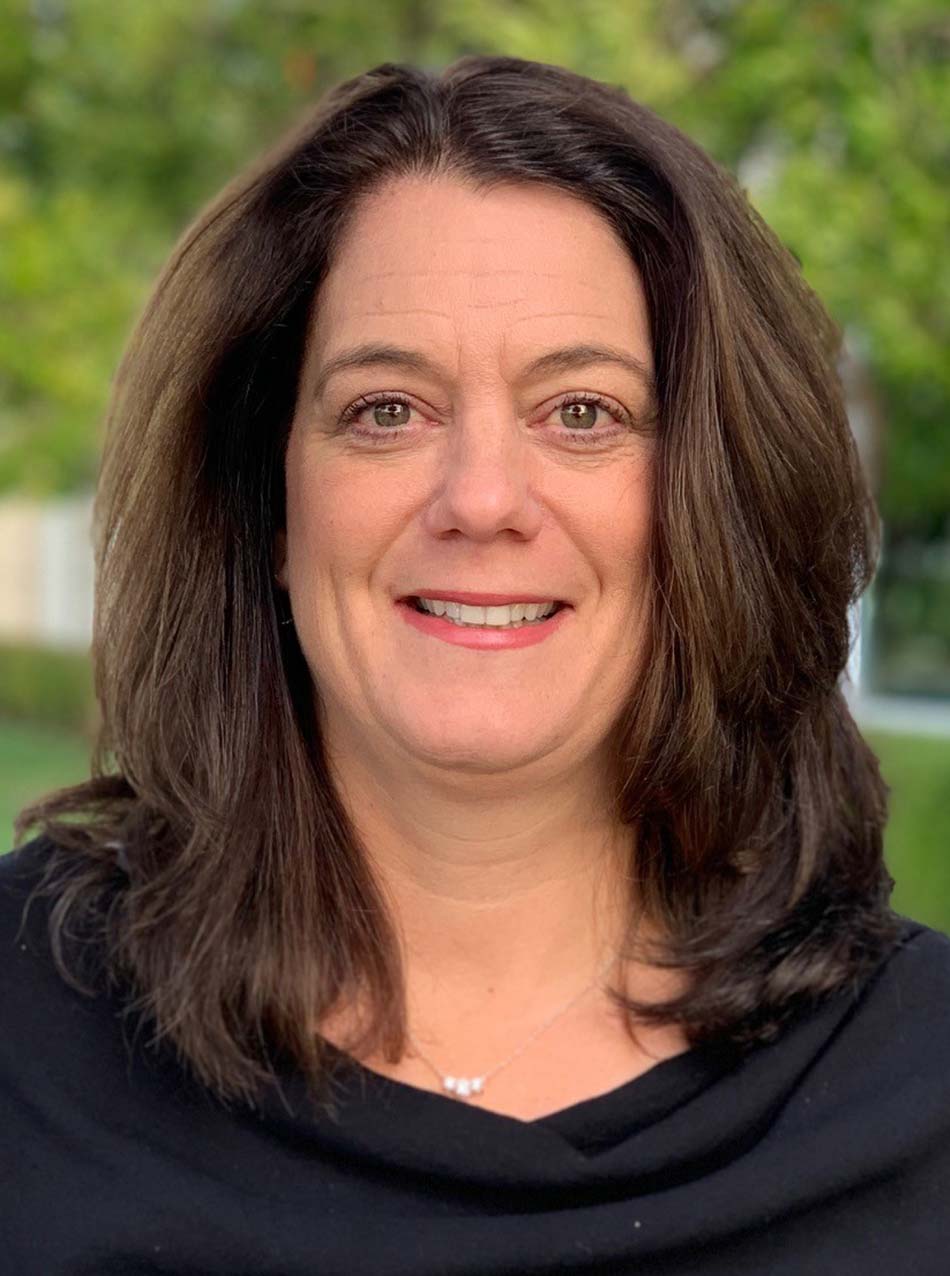 Christine Matthews
→ With the FDA accepting the NDA for its migraine drug Qtrypta in March, Zosano Pharma has selected Christine Matthews as CFO. She was the California biopharma's interim CFO since February and was an accounting and financial consultant with RGP before her time with Zosano. Matthews was also director of financial planning & analysis at Cepheid and began her career at Arthur Andersen.
→ Douglas Pagán is moving to Dicerna to become CFO, effective May 26. Before joining Dicerna, which announced an RNAi collaboration with Alnylam in April for alpha 1 liver disease, Pagán will wrap up his tenure as CFO and secretary of KSQ Therapeutics. Prior to that, he was CFO of Paratek Pharmaceuticals for five years.
→ A couple of new moves have been made at Spruce Biosciences, which released positive results in September from its Phase II study of its lead candidate tildacerfont in adults with congenital adrenal hyperplasia. Samir Gharib joins the team as CFO, coming from Stemedica Cell Technologies where he had the same role. Meanwhile, Dasharatha Reddy is on board as VP of pharmaceutical development and manufacturing. She was previously head of CMC at Landos Biopharma.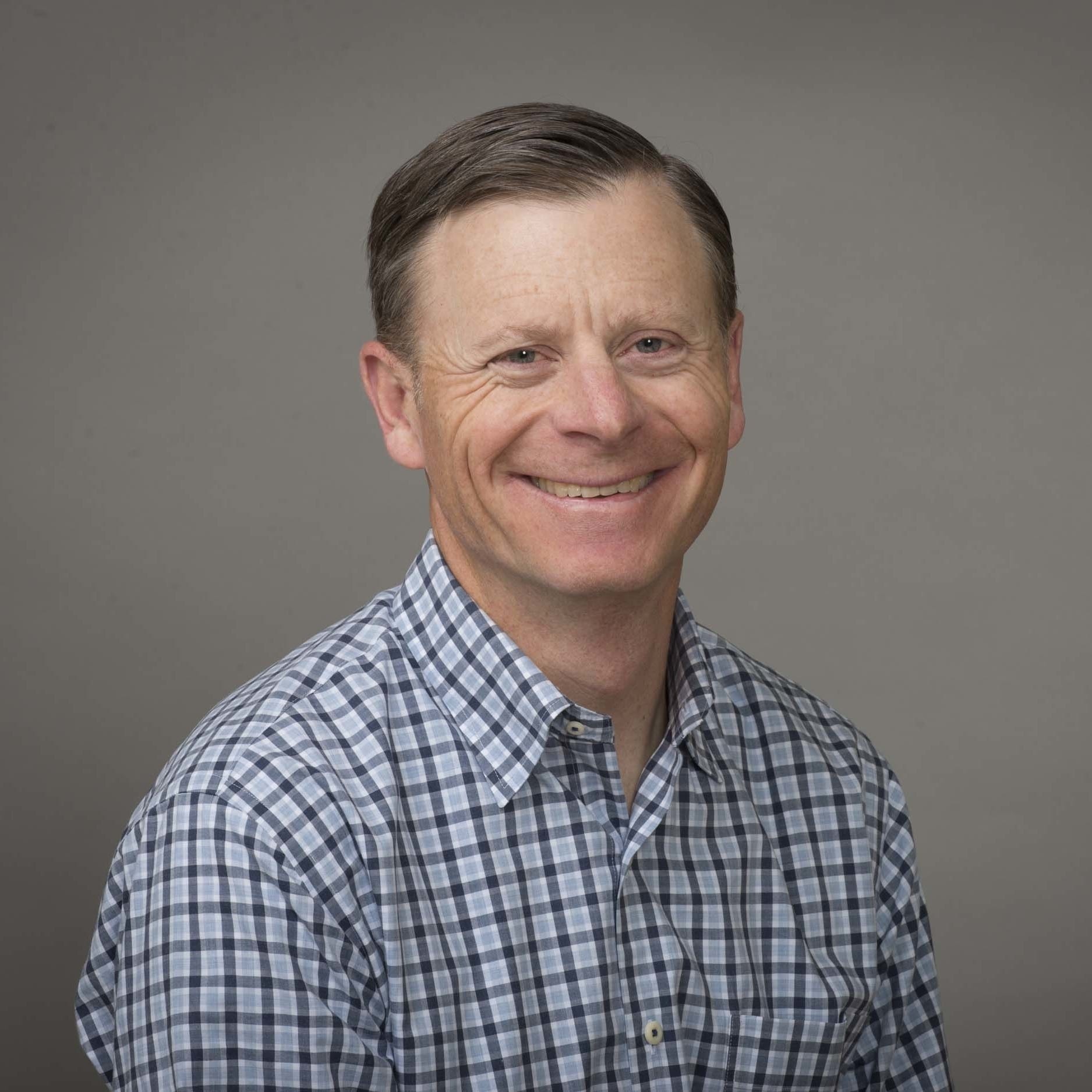 Andrew Guggenhime
→ Fresh off $100 million Series D financing to help take its Prevnar 13 rival SVX-24 to the clinic, SutroVax has welcomed Andrew Guggenhime as CFO and CBO. Guggenhime was Demira's CFO from 2014 until Eli Lilly acquired the company in February. He has a plethora of other CFO roles to his credit, including at CardioDx, Calistoga Pharmaceuticals and Facet Biotech Corporation.
→ Cancer therapy-focused Anchiano is appointing Steve DiPalma as its CFO. DiPalma had been a senior financial advisor to Cambridge, MA-based Anchiano the last two years, in accordance with Danforth Advisors. His predecessor, Jonathan Burgin, is leaving as the biotech closes its Israel offices and facilities. DiPalma has held leadership roles at numerous companies, including Forum Pharmaceuticals, RXi Pharmaceuticals, and at Catalyst Oncology, where he was president and CEO.
→ Former Pfizer exec Robert Foerster has signed on to be CFO at Oligomerix, a Bronx biotech developing novel therapeutics for Alzheimer's disease and related neurodegenerative disorders. During his tenure with the pharma giant, Foerster assumed such roles as senior director, commercial development for emerging markets and senior director of Pfizer Japan's business development division.
→ With its Neutrox family of products that includes Avenova and CelleRx, NovaBay Pharmaceuticals has a new CFO. Andrew Jones has jumped on board to replace the interim CFO, Lynn Christopher, who continues in a consultancy role. Jones was previously VP, finance of MyoScience for a little over a year until Pacira BioSciences acquired it last August.
→ Speaking of Pacira Biosciences, which focuses on non-opioid treatments, the company has brought in Donald Manning to be CMO. Manning had been CMO of Adynxx since 2012, and he also held positions at Novartis (global head of analgesics development) and Celgene (VP and neurosciences therapeutic area head).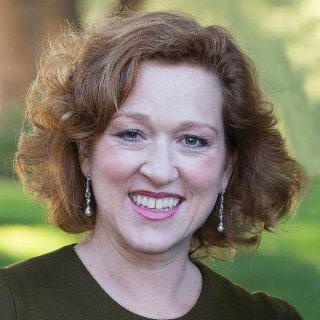 Noreen Henig
→ After CMO stints at Breath Therapeutics and ProQR Therapeutics, Noreen Henig is taking on the same CMO role at Kezar Life Sciences, which focuses on treatments for autoimmune diseases and cancer. Prior to ProQR, Henig spent six years at Gilead, notably as senior director, global medical affairs, respiratory and PAH.
→ Palo Alto-based LifeMax Laboratories, which in April was granted fast track designation for LM-030 licensed from Novartis and in a Phase II/III pivotal clinical trial for treating Netherton syndrome, has tapped Michael Huang as its CMO. Huang was CMO of Spruce Biosciences and was previously VP of clinical development at both Regulus Therapeutics and Auspex Pharmaceuticals.
→ GSK vet Ian Catchpole has landed the CSO position at Horama after some consulting work and a gig as director of research at TC Biopharm. Catchpole was at GSK for 25 years, capping his tenure as "cell and gene therapy discovery" translational leader and by being named a GSK Fellow in 2016. His expertise also extends to ophthalmology, vaccination and immuno-oncology.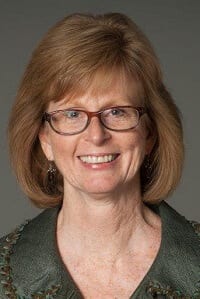 Elaine Jones
→ Los Angeles biotech Myst Therapeutics, which develops selected TIL-based autologous T cell (PuriT) therapy products for cancer, has tapped George Smith as VP of business operations. Smith was the founder and integrated program lead at Iqvia's Gene Therapy Center and their senior director, portfolio and innovation.
→ Immunotherapy-focused Gritstone Oncology has appointed Elaine Jones as chair of the board of directors. From 2008 to 2019, Jones was vice president, worldwide business development and senior partner at Pfizer Ventures and has been general partner at EuclidSR Partners.
→ Nordic Nanovector is reshuffling its exec team in an effort of cost-saving initiatives announced in early April. CFO Tone Kvåle and chief human resources officer Rita Dege have parted ways with the company. Meanwhile, Malene Brondberg, VP investor relations and corporation communications, has been appointed CFO. Brondberg joined the company in February 2018 and brought experience from her time with The restructuring has reduced the number of executives from nine to seven.
→ Codexis has filled two newly-created positions. Stefan Lutz has stepped in as SVP, research, and Karl Schoene is also diving in as SVP, development and operations. Lutz was a professor and chair of the chemistry department at Emory, while Schoene had previously been president, CEO and director of Elevance Renewable Sciences.
→ Partnering with Pfizer on its antisense therapy AKCEA-ANGPTL3-LRx, Akcea Therapeutics has chosen Carla Poulson as SVP and chief human resources officer. Poulson makes the transition to Akcea, majority owned by Ionis, from Vertex, where she was VP, senior human resources business partner.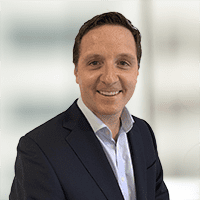 Stephen Migausky Imara
→ After the announcement of their CMO hitting the exit late last month, NEA-founded Imara has added Stephen Migausky to the ranks as SVP, legal and general counsel. Prior to joining Imara, Migausky served as general counsel at ArQule and has previously served in roles at Vertex.
→ Scott Byrd, Ian Mills and Gordon McMurray have joined Frazier Healthcare Partners as entrepreneur-in-residence consultants. The three were previously a part of the management team at Frazier portfolio company Outpost Medicine and served as CEO, CMO and CSO respectively. They have recently formed Pioneer Therapeutics. Formerly, Byrd was president and COO at Acacia Pharma; Mills was head of clinical development at Mitsubishi Tanabe Pharma Europe and McMurray had a stint at Pfizer Global R&D.
→ Next-gen T cell player TCR² Therapeutics — which snagged a $75M IPO last year — has added Stephen Webster, the former CFO of Spark Therapeutics, to its board of directors. Webster will take over for Mitchell Finer who is stepping down from the board.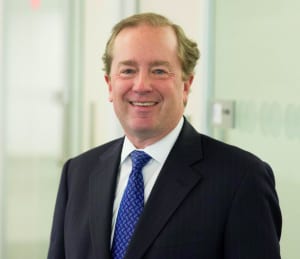 Stephen Webster
→ After raising $200M-plus for their IPO in February, drug discovery software player Schrödinger has welcomed Jeffrey Chodakewitz and Gary Ginsberg to its board of directors. Chodakewitz previously held posts at Vertex and Merck, while Ginsberg served stints at Time Warner and Softbank Group.
→ ALX Oncology, which develops therapies that block the CD47 checkpoint pathway, has appointed Rekha Hemrajani to its board of directors. Hemrajani is the president and CEO of Aravive and the former COO and CFO of Arcus Biosciences.
→ Recursion, which bills itself as the first AI biotech to launch human trials, has enlisted R Martin Chavez and Terry-Ann Burrell to its board of directors. Chavez is the former CFO, chief information officer and global co-head of the securities division at Goldman Sachs and Burrell currently serves as CFO of Beam Therapeutics.