Three months after their commercial partner Vifor dropped $100 million on a priority review voucher for their experimental anemia drug, Akebia touted the results from a pair of Phase III trials they say could help bring regulatory approval.
The data are for one of two experimental pills ? the other coming from AstraZeneca and FibroGen ? that could soon replace the J&J and Amgen injectables that have been used to treat anemia in chronic kidney disease patients for much of the last 3 decades. Although long-running blockbusters, the older drugs come with dangerous potential side effects ? including for cardiovascular disease and stroke ? and dosing schedules the biotechs hope to improve on. That combination of upgrades could also make the drug suitable for millions of patients with earlier stage kidney disease.
Both new drugs rely on HIF, the hypoxia-inducible factor whose discovery won last year?s Nobel Prize. When inhibited, it tricks the body into thinking it?s in a low-oxygen environment and triggers red-blood cell production.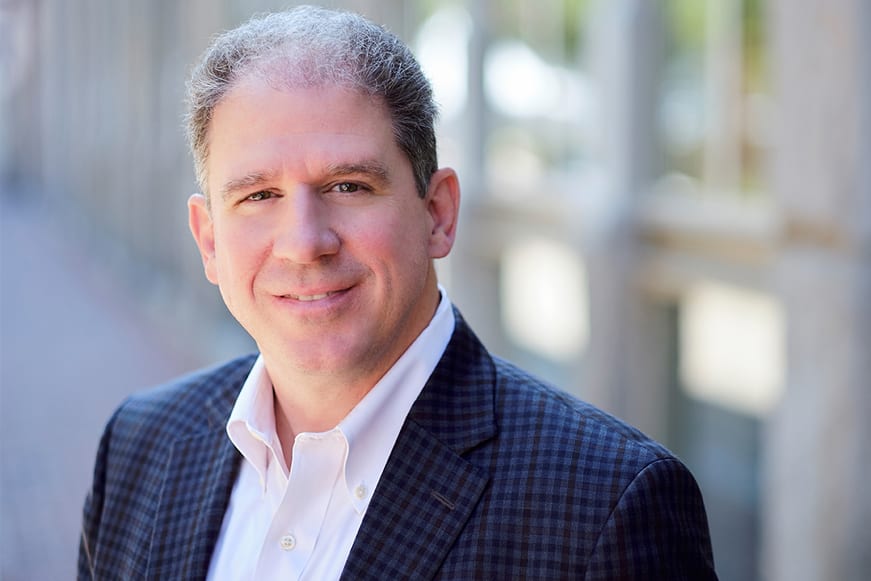 John Butler
Although Akebia showed positive results in two Phase III Japanese trials last year, the new data is global and an order of magnitude larger.
?The drug worked and that efficacy was sustained over the course of the year,? CEO John Butler told Endpoints News. ?We?re incredibly excited about the data. It?s clear. It?s consistent. That?s what physicians are looking for.?
In the largest of the two studies, Akebia enrolled 3,500 patients who are on dialysis and take an injectable for anemia. Half switched over to the Akebia drug, called vadadustat. The other half continued their previous course of treatment. Investigators then checked patients? hemoglobin levels.
At the primary endpoint of 24-36 weeks, patients on the drug arm had a median hemoglobin level of?10.61 g/dl, in the 10-11 range considered ideal. Patients taking Akebia?s drug actually had slightly lower hemoglobin levels than their injected counterparts, but the trial wasn?t designed to show that?vadadustat was superior to the standard treatment, only that it was not inferior.
Butler said the trial was designed this way because over the last 20 years, doctors have lowered dosing of the injectable drug as the adverse effects became clear.
?The regulatory hurdle was a non-inferiority trial. The challenge with doing a trial is that doses have come down of the [injectables] so people didn?t know what the treatment effects might be. There wasn?t any way to power the trial,? Butler said. ?When you look at these results, this gives us what we believe we need to be successful commercially.?
Butler pointed to the safety data, which pooled results from both trials to show a hazard ratio of 0.96 for the risk of a major cardiovascular attack such as heart attack or stroke, suggesting that vadadustat might be slightly safer than the current standard of care. The confidence interval, though, was between 0.83 and 1.11 ? a range that would put the drug anywhere from substantively safer than injectables, to slightly more dangerous. Still, Butler said the FDA set the goalpost at 1.25, meaning the drug could be up to 25% less safe and still pass muster.
The second trial enrolled 369 patients who had been on dialysis for 4 months or less. It also showed hemoglobin numbers slightly less but within the 10-11 range.
Akebia will now turn their sights to two more Phase III trials that are expected to read out later this year. Those data will show how well the drug works in patients who are not on dialysis, a much larger market comprised primarily of healthier patients who may prefer the ease of a pill.
?And with that study in hand, we will have run to the FDA,? Butler said.
Akebia, though, won?t be faster than FibroGen and AstraZeneca, who got at least half-a-year?s head start when they submitted their NDA in December. As evidenced by the options already on market, the field likely has enough space to accommodate two players, although the first past the finish line could get significant data.
AstraZeneca and Fibrogen might also have a safety edge. Although a short sentence in a press release a year ago led to investor concern that their drug had performed worse than their rival, a pooled analysis released in November showed hazard ratios better or equal to the ones Akebia showed today.
Social: John Butler, Akebia CEO via Twitter