Francis Collins? grand plan to bring order to the chaotic rush for Covid-19 vaccines and treatments is here.
The public-private partnership that the NIH director teased a few days ago will be known as ACTIV or Accelerating COVID-19 Therapeutic Interventions and Vaccines. By compiling resources, leveraging existing networks, lobbying regulators and setting up a steering committee to prioritize promising candidates, the goal is to generate more comprehensive data quicker.
Aside from government agencies ? the FDA and its European counterpart, the HHS and the CDC ? 16 biopharma companies were also named to the group: AbbVie, Amgen, AstraZeneca, Bristol Myers Squibb, Evotec, GlaxoSmithKline, J&J, KSQ Therapeutics, Eli Lilly, Merck, Novartis, Pfizer, Roche, Sanofi, Takeda and Vir.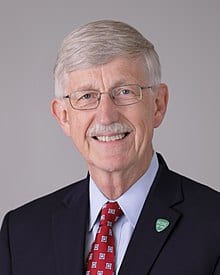 Francis Collins
?We need to bring the full power of the biomedical research enterprise to bear on this crisis,? Collins said in a statement. ?Now is the time to come together with unassailable objectivity to swiftly advance the development of the most promising vaccine and therapeutic candidates that can help end the COVID-19 global pandemic.?
Earlier this week, he told the Washington Post that he hopes to find 3 to 4 treatments that show benefit by the summer.
There are currently more than 400 clinical trials evaluating potential Covid-19 drugs and vaccines, according to clinicaltrials.gov ? a number that grows by the day. For those with ?near-term potential,? ACTIV will establish a steering committee to rank candidates and develop an inventory complete with mechanisms of action and safety profiles.
Also part of the plan: designing, launching and sharing master protocols that use a single control arm. It would presumably be an expansion of ACTT, the adaptive trial that the NIAID has already launched with Gilead?s remdesivir and Eli Lilly?s Olumiant. Existing NIH networks that are previously focused on everything from HIV to organ transplants have also pledged to help.
For vaccines, where there are fewer candidates, the main focus is on developing assays, consolidating data on immunological responses and figuring out surrogate endpoints.
But it also goes beyond what?s already in the clinic, with mandates to standardize preclinical evaluation and increase access to validate animal models, which tripped up researchers in the early days.
Like the FDA?s Coronavirus Treatment Acceleration Program, it?s all intended to find something, anything, that can reduce the disease?s devastating toll as the White House instructs states to consider lifting movement restrictions in May. In its days of existence, critics have lamented that CTAP has not lived up to its promise; it remains to be seen whether a ?national strategy? can speed things up on the ground.
For a look at all Endpoints News coronavirus stories, check out our special news channel.