Big name investors have come together to bring Chinese biotech Mabworks? Series C haul to $160 million, boosting a biologics pipeline that spans a number of cancers and autoimmune diseases.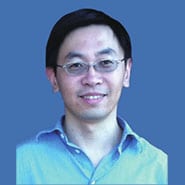 Feng Li
Mabworks made an appearance on the international stage back in 2015 for its role in manufacturing an Ebola antibody that was used to treat two patients. That drug, MIL77, remains one of three drugs touted on the front page of the company?s website; the other two are antibodies that target HER2 and CD20, respectively.
CICC Qide Innovative Biopharmaceutical Equity Investment Fund, CITIC Securities, Lyzz Capital and Huge Capital led the round. They were joined by a subsidiary of the Bank of Communications, Lake Bleu Capital, Beijing E-Town International Investment & Development, SDIC Unity Capital, Yuexiu Financial Holdings? Industrial Fund and Sealand Innovation.
The combined raise from its Series C1 and C2 marks a huge jump from the previous round in 2017, when it gathered $37 million.
Ying Liang, a representative of Qide, praised Mabworks as a pioneer in the Chinese antibody scene, pointing out it was involved in researching antibodies against Covid-19.
?We will further expedite our capacity in the emerging market, to provide affordable drugs for Chinese patients suffering from cancers and autoimmune diseases,? CEO Feng Li, who worked for Amgen and Genentech before starting Mabworks in 2011, said in a statement as reported by DealStreetAsia. ?Also, we do expect we can be more competitive by navigating the advantages in macromolecules research and partnerships with institutions.?