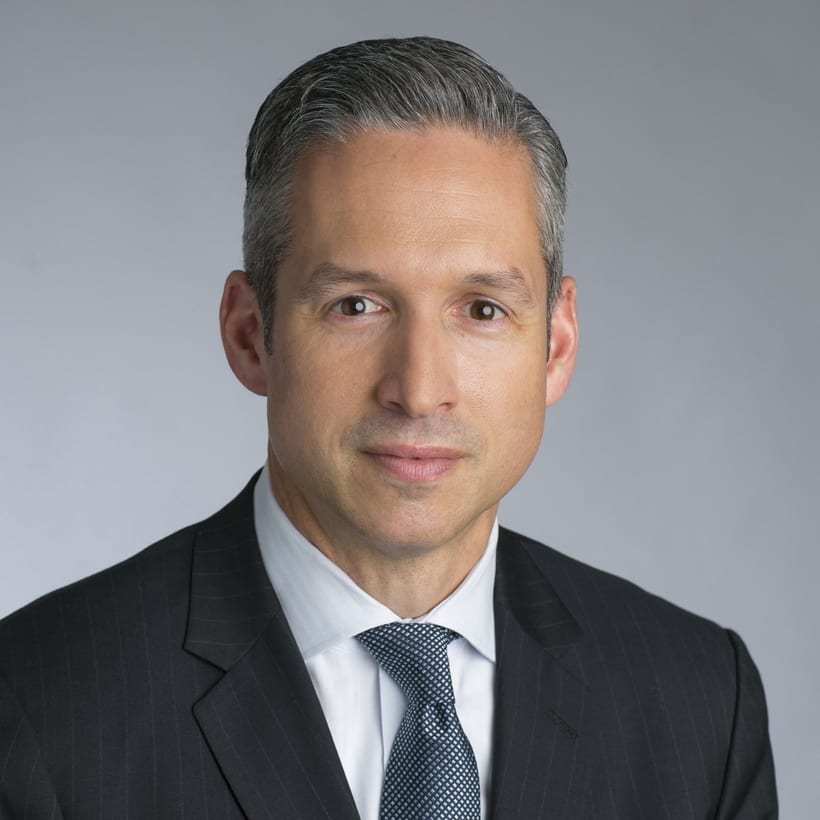 Jim Robinson
? After nearly a year as president and COO at Paragon Biosciences, Jim Robinson has jumped to Urovant Sciences, where he will be president and CEO of the urology-focused biotech, succeeding founding CEO Keith Katkin. Robinson will continue as a member of Urovant?s board of directors. His previous stops include Alkermes as president and COO and a number of positions at Astellas and Schering-Plough Pharmaceuticals.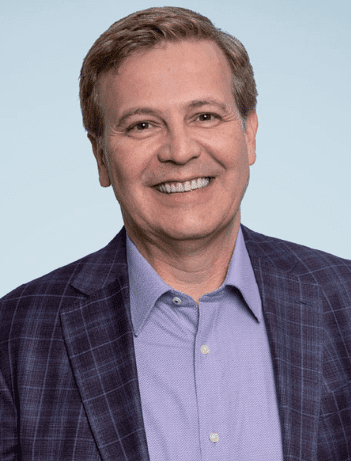 Carlos Campoy
? At the same time as an $80 million partnership with Astellas, CytomX has recruited Eli Lilly vet Carlos Campoy as SVP and CFO. Most recently, Campoy served as CFO of Alder BioPharmaceuticals, helping complete its $2 billion sale to Lundbeck. Prior to that, Campoy was VP of finance, international at Allergan.
? Bristol Myers? former top dealmaker Paul Biondi ? who?s currently serving as an executive partner at Flagship Pioneering ? has joined the board of directors at Seres Therapeutics, succeeding Flagship CEO Noubar Afeyan who?s stepping down.
? UK-based Immune Regulation has wooed the former CEO of SteadyMed Therapeutics (acquired by United Therapeutics) Jonathan Rigby to the helm of their company as CEO. Rigby cofounded Zogenix and earlier in his career served at Merck and Bristol Myers Squibb.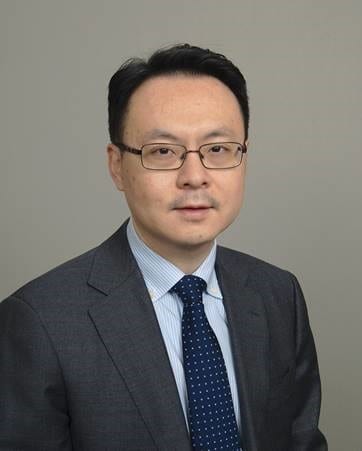 David Gu EpimAb
? Shanghai-based EpimAb Biotherapeutics has enlisted Xinyi ?David? Gu as CFO. Gu makes the hop over from Millenium Management, and prior to that served at Jefferies as VP and global pharmaceutical equity research analyst. In addition, Gu has held a post at McKinsey & Company.
? After bagging $26 million in funding and earning fast track designation for its lead drug candidate, gene therapy company Genprex has recruited Michael Redman as EVP and COO and Catherine Vaczy as EVP and chief strategy officer. Redman was the former CEO and president of Oncolix for more than a decade. Prior to Oncolix he served in posts at Bone Medical, Opexa Pharmaceuticals and Zonagen among others. Vaczy was a co-founder of NeoStem (now Caladrius Biosciences) and served at ImClone Systems (acquired by Eli Lilly).
? Menlo Therapeutics has tapped Andrew Saik as CFO and treasurer. Saik will be based at the company?s headquarters at Bridgewater, New Jersey. Most recently, Saik served as CFO of PDS Biotechnology. Prior to that, he was CFO at Vertic Pharma and Auxilium Pharmaceuticals ? helping in the $2.6 billion sale of the company. His previous experience includes stints at Endo Health Solutions and Valeant Pharmaceuticals.
? Lisa Rojkjaer has joined Viracta Therapeutics as CMO, effective May 1. Prior to her appointment at the precision oncology company, Rojkjaer was CMO at Oslo-based Nordic Nanovector and global clinical program head, oncology global development at Novartis. Among her responsibilities will be steering Viracta?s lead program toward regulatory approvals for Epstein-Barr virus (EBV) positive lymphomas.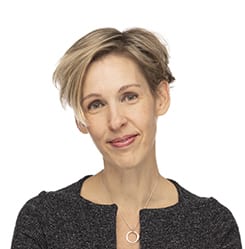 Lisa Rojkjaer
? After welcoming Shafique Virani last week as chief corporate development officer, AI biotech Recursion has added Michael Secora as CFO. Secora joins the company after a decade of service at Laurion Capital, where he served as managing director and head of capital markets and venture. Near the same time as Virani?s appointment last week, former Celgene exec Robert Hershberg was appointed to the company?s board of directors. Hershberg served as Celgene?s CSO and EVP and head of business development and global alliance.
? Belgian orthopedics-focused biotech Bone Therapeutics has a new CBO, naming Stefanos Theoharis to the post. With experience in the cell and gene therapy arena, Theoharis was formerly SVP at Cell Medica and CBO at apceth GmbH.
? Pravin Dugel has been appointed EVP and chief strategy and business officer of IVERIC bio, which concentrates on treatment for retinal diseases. Dugel brings more than 25 years of experience in the field to the New York biopharma and has also been managing partner at Retinal Consultants of Arizona and the Retinal Research Institute.
? I-Mab has selected Gigi Feng to be its VP, global head of corporate communications starting on April 20. She will oversee all communications at the China-based biopharma, which centers on novel or highly differentiated biologics to treat diseases with significant unmet medical needs. Feng previously had communications roles at Amgen and Sanofi.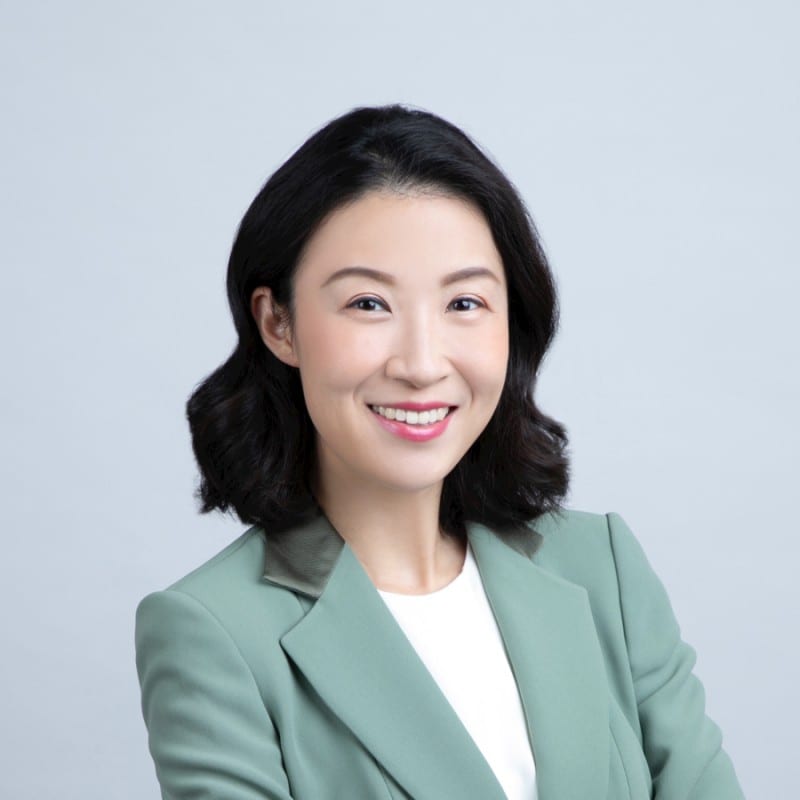 Gigi Feng
? NASH biotech 89bio has welcomed Steven Altschuler as chairman to its board of directors. Altschuler serves as managing director of healthcare ventures at Ziff Capital Partners.
? Immuneering ? whose current pipeline focuses on diseases such as cancer cachexia and metastasis ? has brought on three new additions to its scientific advisory board. Daniel Ahn, director of the GI Oncology Translational Research Working Group; Mitesh Borad, director of the cancer cell, gene and virus therapy lab at the Mayo Clinic Center for Individualized Medicine; and Bijan Nejadnik, the CMO and head of research at SanBio.