In the latest upswing on the CytomX roller coaster ride, Astellas is stoking the waning flames of its platform tech with $80 million upfront and a new partnership.
Specifically, the Japanese pharma is interested in applying the Probody tech on T cell engaging bispecific cancer therapies ? a path that Amgen has also traveled down. Astellas is funding research and discovery up to clinical candidate selection, at which point it will take over. With $1.6 billion in milestones on the table for a number of unnamed targets, CytomX has the option to co-fund part of the clinical development for several programs in exchange for profit-share or co-commercialization.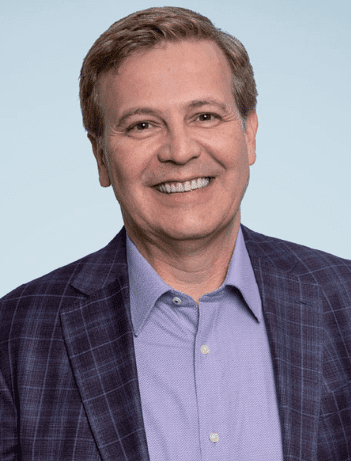 Carlos Campoy
The deal comes as a crucial win for CEO Sean McCarthy, who in the past two years had had to break uncomfortable news to investors about their Big Pharma partners walking away. In 2018 Pfizer broke off a 5-year pact, which involved a program on EGFR and two others, with nothing to show for it. Last year, Bristol Myers Squibb also dropped a CTLA-4 Probody alongside a couple of others as part of a ?portfolio reprioritization? in the wake of its $74 billion acquisition of Celgene.
Alongside the BD move ? orchestrated by CBO Nick Galli, who was recruited just around the time Bristol Myers notified CytomX it?s pulling out ? McCarthy is continuing to remake his top team. Eli Lilly vet Carlos Campoy has been tapped as CFO after a stint at Alder helping complete its $2 billion sale to Lundbeck. He joins Alison Hannah, who recently filled the CMO position, on the C-suite.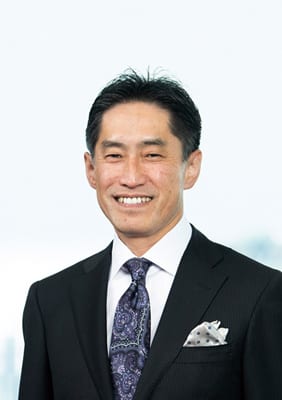 Naoki Okamura
CytomX?s tech may yet shine in immuno-oncology, an area where Astellas is constantly looking for next-gen modalities and technologies, according to Naoki Okamura, chief strategy officer and CFO.
At its core Probody is a way to engineer a mask on antibodies that?s cleavable only by proteases in the tumor microenvironment, thus minimizing binding to healthy tissue and promising to be safer than drugs that are active systemically. The uses range from immune modulators to antibody-drug conjugates to CAR-T therapies.
In T cell engaging bispecifics it?s coupled with CytomX?s CD3 modules, which are designed to recruit the immune cells to tumors ? via surface antigens recognized by its antibodies.
Back in 2017 Amgen, a leader in the space who is marketing Blincyto and has given the nifty nickname BiTE to its own bispecific platform, jumped on board to go after a EGFR-CD3 compound. That molecule, part of a $1.5 billion package, is now in lead optimization stage.
CytomX investors, though, appear less than enthused by the new tie-up. Shares of the San Francisco biotech $CTMX were locked at $4.93.