Amid heightened sensitivities around social distancing and increasingly tough restrictions on people?s movement in desperate attempts to suppress the spread of Covid-19 around the world, Bayer?s China division said it has fired an employee after she broke quarantine rules in Beijing.
In under four months since it first reported cases of mysterious pneumonia to the WHO, China has swiftly rebranded itself as a safe haven, with imported cases now surpassing local transmission. So when a video emerged of a woman who appeared to be defying government orders regarding disease control, it went viral and drew universal condemnation.
Similar backlash was directed against a Biogen employee who, after developing symptoms and allegedly getting refused testing three times, fled with her family to China, where she tested positive for Covid-19. The woman, a resident of Massachusetts, had boarded a plane in Los Angeles and hidden her health condition from the flight crew.
The woman in this new incident had reportedly just returned from overseas and was ordered to quarantine herself at home for 14 days. Instead, she went for a run ? without a mask.
When she returned, an unnamed person behind the camera (presumably a security guard or a disease control officer) confronted her at her door. The Beijing municipal government has designated her as a person under quarantine, he pointed out, and she?s not supposed to leave her apartment.
?I need to go running. I need to work out. Who?s gonna take care of me if I fall sick?? the woman was filmed arguing. ?You??
Her dismissive attitude ? first asking the officer to ?go get your manager? then yelling that she was being harassed ? enraged netizens on Weibo (a Twitter equivalent), who quickly exposed her as an Australian Chinese and an employee of Bayer.
The woman was filmed as she was confronted about breaking quarantine (Weibo)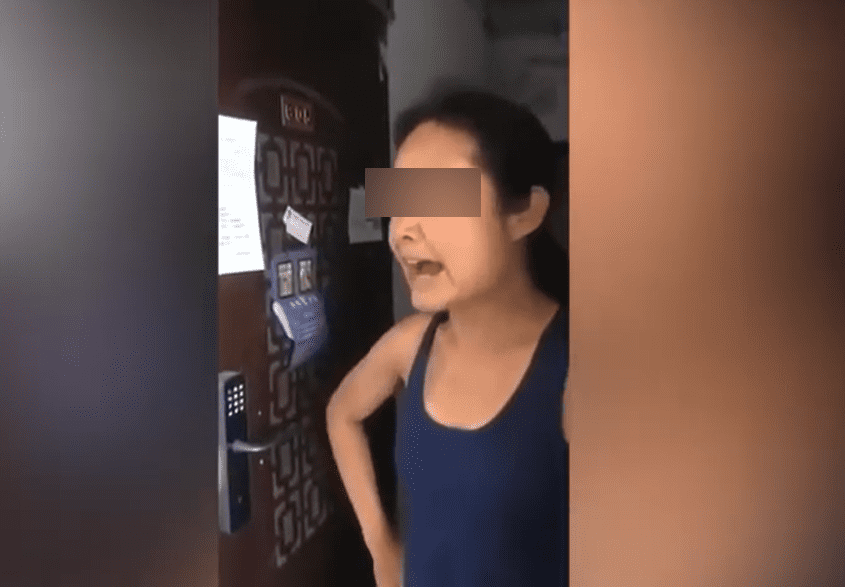 Click on the image to see the full-sized version
Within hours, the German pharma and chemical giant confirmed in a Weibo statement that she did work for Bayer ? but not anymore. They have fired her, effective immediately.
?Bayer habitually follows the laws and regulations in the countries where we operate, and firmly supports the Chinese government and people?s actions against the coronavirus outbreak,? they added. ?All employees of Bayer China should strictly follow government policies to combat Covid-19.?
Unlike the Biogen staffer, though, the woman does not seem to be facing any criminal charges. Word on Weibo is that after a talk with community police officers, she?s in compliance now and hasn?t been seen outside since then. The affair has been a trending topic on Weibo, reaching as high as #7.
In a previous statement provided to Endpoints News, Biogen said its employee, identified by her surname Li, ?made a personal decision to travel to China. We are deeply dismayed by the situation as reported by the media in China.?
For a look at all Endpoints News coronavirus stories, check out our special news channel.