Swiss drugmaker Novartis has joined its big pharma compatriot GSK by officially moving its UK headquarters to West London.
The move to White City ? opposite Imperial College London?s campus ? was planned in 2018. The relocation from Novartis? site at Frimley in Surrey included some 600 staffers to the 54,000-square-feet at The WestWorks, part of the rebirth of the old BBC Media Village campus in the White City area that is now considered home to an emerging life sciences cluster with companies such as Autolus, Gamma Delta and Synthace.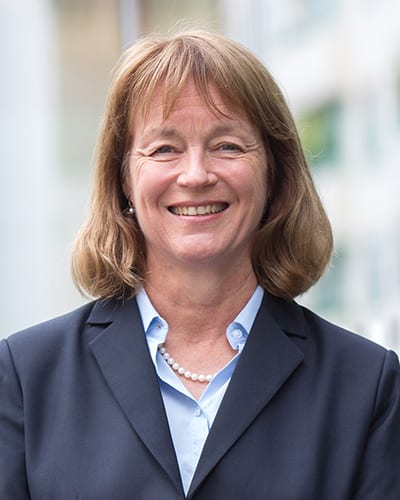 Alice Gast Royal Academy (Thomas Angus)
?There are unprecedented opportunities for academia, businesses and entrepreneurs in White City as our campus provides strength and leadership in molecular sciences, bioengineering and public health and close proximity to our medical research and translation work at Hammersmith Hospital. Imperial and Novartis? proximity will enhance our collaboration as we work together to tackle healthcare challenges of our time,? Professor Alice Gast, president of Imperial College London, said in a statement.
Following a ribbon-cutting ceremony by UK Secretary of State for Health and Social Care Matt Hancock on Tuesday, chief Vas Narasimhan concurrently also announced the start of a large-scale NHS clinical trial testing the use of inclisiran in improving cardiovascular outcomes (including heart attack or stroke).
It may not have yet secured approval, nor reviewed by UK?s price-effectiveness watchdog NICE ? but the cholesterol therapy inclisiran at the heart of last year?s Novartis $9.7 billion buyout of the Medicines Company will be made widely available to patients at risk of heart disease in the National Health Service (NHS), the UK agency said last month. NHS England will agree to a population-level commercial arrangement with Novartis to make the biannual shot widely available to patients as soon as 2021.
Novartis traces its roots to Geigy, a chemicals and dyes trading company founded in Basel, Switzerland in the middle of the 18th century; Ciba, which began producing dyes in 1859; and Sandoz, a chemical company founded in Basel in 1886. In 1996, Novartis was borne out of a merger between Ciba-Geigy and Sandoz.
According to Novartis, the company is the single largest industry sponsor of clinical trials in the UK. With Imperial, the company has supported clinical studies spanning healthy aging, immunology and inflammation, as well as research into chronic obstructive pulmonary disease, liver fibrosis, and ovarian cancer.