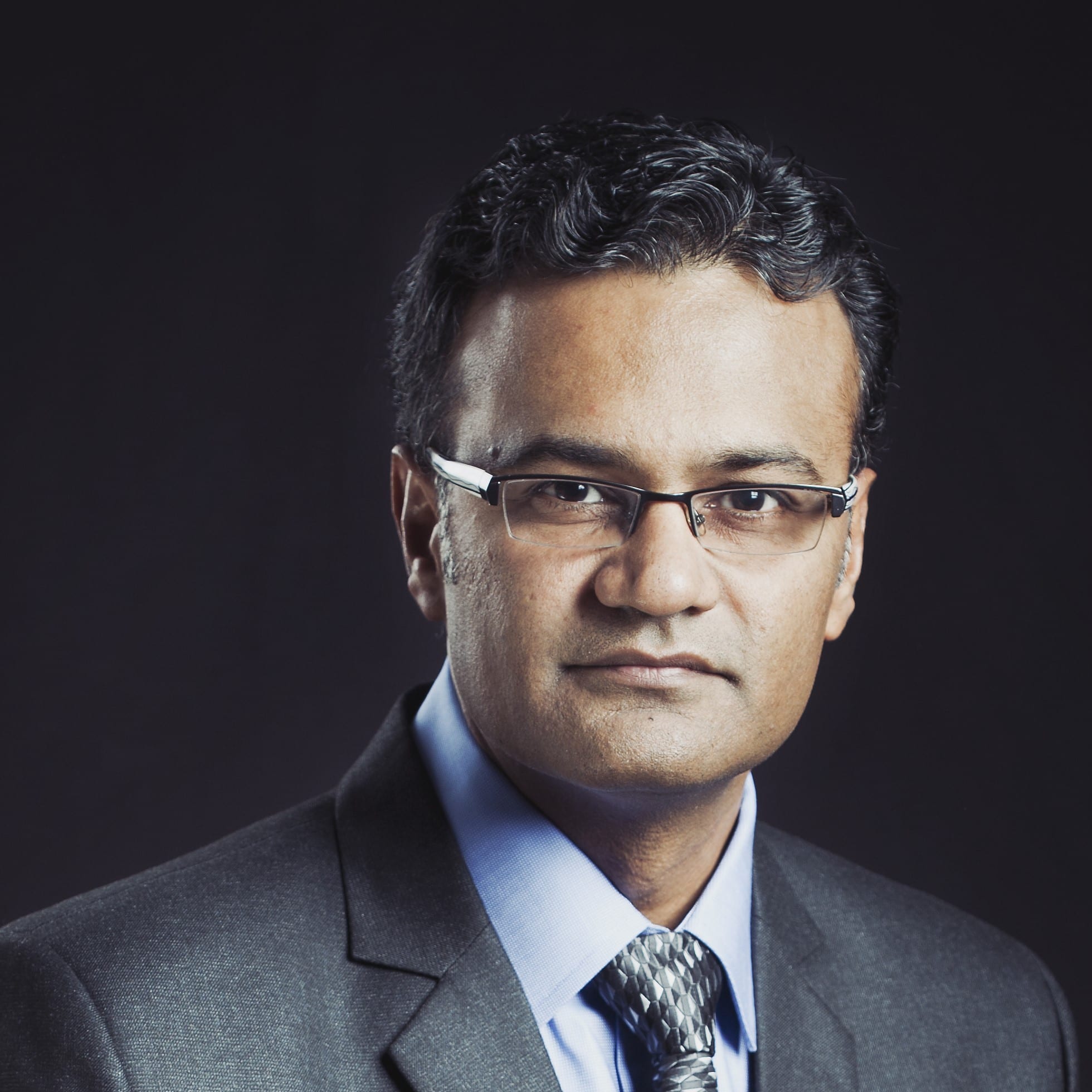 Vijay Reddy
→ Vijay Reddy was seeking a return to the US when he left his role as CMO at London-based Autolus this summer. Philadelphia is that landing spot, as the T cell immunotherapy player Tmunity has put him in charge of R&D.
Reddy arrives at the Penn spinout with plenty of Big Pharma bona fides after developing the CAR-T cell clinical program at Autolus. Tmunity's new chief R&D officer was a senior director and led early clinical development at J&J subsidiary Janssen from 2013-16, and from 2009-13, he was GSK's medical director, cancer research and clinical development.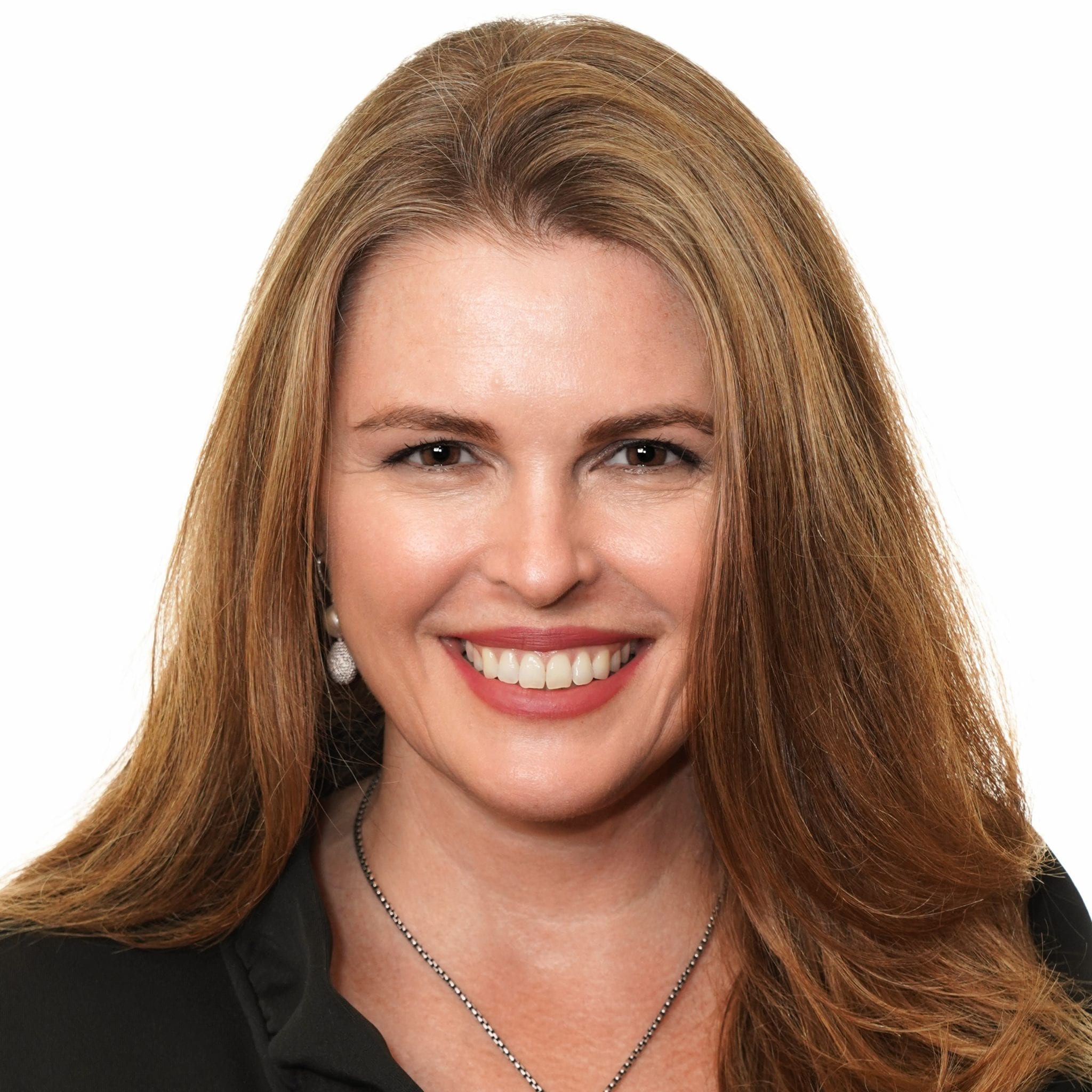 Simona King
Tmunity also added to their leadership team by selecting Simona King as their CFO. A nearly 20-year vet of Bristol Myers Squibb in various financial roles, King just had a brief run as VP, finance and assistant treasurer at Emergent BioSolutions.
Co-founded by CAR-T inventors Carl June and Bruce Levine, Tmunity has racked up $231 million in total funding.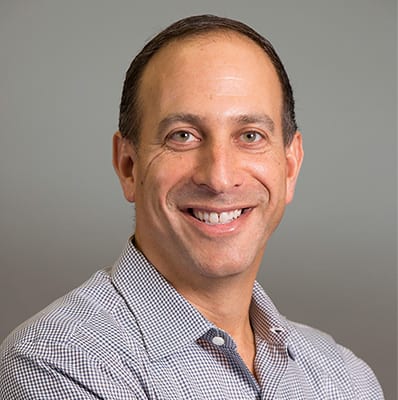 Andrew Hirsch
→ Completing a 4-year run as CFO at Agios, Andrew Hirsch has made the jump to CEO of protein degradation pioneer C4 Therapeutics. Hirsch takes the helm at another biotech after a brief tenure as president and CEO of Bind Therapeutics, where he spent 4 years overall. C4 just penciled in $100 million for an IPO and back in June, the biotech raked in a $170 million raise, $150 million of that from a Series B round. Hirsch succeeds Andrew Phillips, who bolts after 2 years on the job.
→ Maryland-based CavoGene LifeSciences, whose lead program for ALS is slated for clinical trials by early 2022, has a new CEO with Daniel Jorgensen now at the helm. A former senior director at Pfizer, Jorgensen was the pharma giant's first vaccine development team leader, and he also served as global clinical leader for azithromycin. Elsewhere, he's been CMO and SVP, clinical development at PolyMedix and VP, clinical research for AMAG Pharmaceuticals.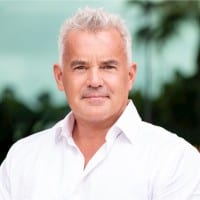 Jim Caggiano
→ Ex-Dendreon CEO Jim Caggiano is back at the helm of another biotech, this time at Targazyme, an immunotherapy and stem cell transplantation outfit in San Diego using enzyme-based platform technologies. Before Caggiano's tenure at Dendreon, the former US Army officer was president of Valeant Pharmaceuticals and also held positions at Allergan for more than 5 years.
→ No doubt getting a boost from Akebia's Phase III vadadustat fail last week, roxadustat developer FibroGen has plucked Big Pharma vet Percy Carter from Janssen for the newly-created CSO post. Carter was previously Janssen's global head of discovery sciences, and prior to that, he spent nearly 20 years at Bristol Myers Squibb in several roles, namely head of discovery and head of discovery chemistry & molecular technologies.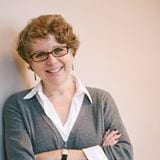 Rachel Humphrey
→ Young oncology company Black Diamond Therapeutics, which collected over $200 million for their IPO in January, has locked in Rachel Humphrey as CMO. Humphrey is taking over from Karsten Witt, who has been serving as acting CMO along with his duties as the company's SVP of clinical development. Humphrey brings to the table experience from a long list of roles at CytomX Therapeutics — where she served as CMO — Eli Lilly, AstraZeneca, Mirati Therapeutics, Bristol Myers Squibb and Bayer.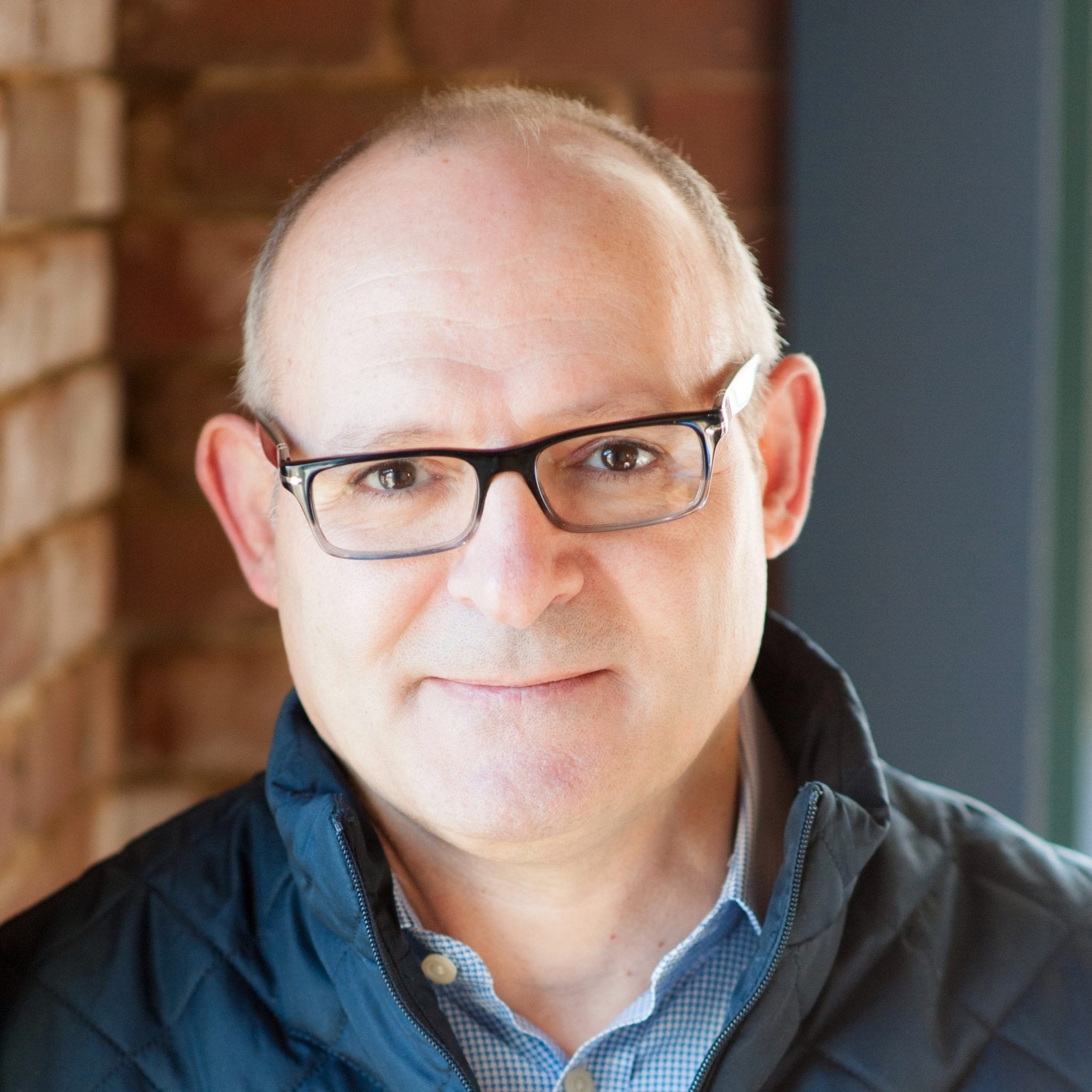 Ali Fattaey
→ Ali Fattaey is now leading cancer metabolism player MetaboMed as their CEO. His predecessor, co-founder Simone Botti, is moving to a senior position at an undisclosed European VC. Fattaey previously led therapeutics discovery and development at Scipher Medicine and was the president and CEO at Curis. He started his career at Onyx Pharmaceuticals as VP, research.
→ Some hard times have befallen DBV Technologies, whose peanut allergy skin patch was rebuffed in a CRL from the FDA in August. Now, a couple of execs have headed for the exits with CFO Ramzi Benamar and CCO Kevin Trapp walking out the door of the French biotech. Sébastien Robitaille will be filling in as CFO on an interim basis effective Oct 2. The Ipsen vet, who started out at DBV 5 years ago as SVP, group controller and information systems, was promoted to chief of staff to CEO Daniel Tassé a year ago.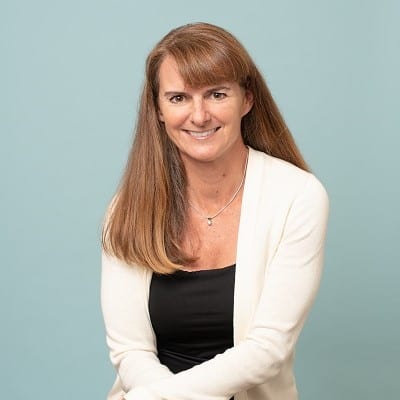 Molly Henderson
→ Molly Henderson is resigning from her role as CFO at Princeton, NJ biotech Advaxis, effective Sept 25, to become CFO at UroGen beginning the following week. President and CEO Kenneth Berlin will function as interim CFO until her replacement is found. Advaxis has had a rough go of it with its ill-fated Amgen partnership and multiple FDA holds on their lead asset axalimogene.
→ Elsewhere at UroGen, Polly Murphy has taken on the role of CBO and Jason Smith will be general counsel and chief compliance officer. Murphy and Smith are both Pfizer alums: Murphy spent 12 years in a series of VP roles at the pharma giant and was most recently their VP for early commercial development in the oncology business unit, while Smith logged 11 years at Pfizer, the last 4 of those as their chief counsel, oncology. Before that, Smith was legal lead for the North American region of Pfizer Essential Health.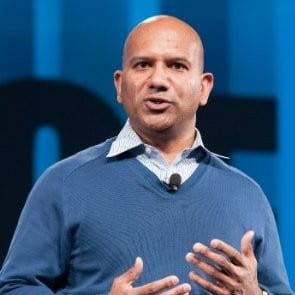 Rosh Dias
→ Back in May, Spruce Biosciences introduced Samir Gharib as their CFO, and there's another change at the San Francisco biotech's C-suite with Rosh Dias coming in as CMO. Before joining Spruce, which targets rare endocrine disorders and revealed positive Phase II data a year ago with lead candidate tildacerfont, Dias — a Novartis vet — spent the last year in the same role at Indivior. From 2015-18, he was Amgen's VP, global scientific affairs. In other Spruce developments, ex-BioMarin CFO Dan Spiegelman was added to their board of directors.
→ Forging ahead in Phase III of their Covid-19 vaccine and ranking No. 2 on our list of the 29 vaccine players, Moderna has tapped Michael Mullette as managing director, Canada. After nearly 2 decades at Sanofi, with the last 2 years as general manager and country chair for Sanofi Canada in Montreal, Mullette came to Moderna in August as VP, market access, and he will carry on in that role in addition to his new appointment.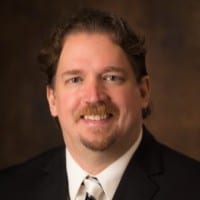 Mike Spigarelli
→ Raising $16 million in a Series B last week in an effort to "democratize" biologics, Seattle-based Lumen Bioscience has given the nod to Mike Spigarelli to be their CMO. Spigarelli is coming off 4 years as VP, medical affairs for diagnostics company Immucor.
→ Respiratory disease-centered genetic medicines player ReCode Therapeutics has a trifecta of appointments with Mukul Agarwal, CBO; Vladimir Kharitonov, SVP, chemistry, manufacturing and controls (CMC); and Brandon Wustman, SVP, R&D. Agarwal heads to ReCode after a little over a year as VP, corporate development at Forty Seven, which Gilead bought in March for $4.9 billion. Kharitonov had spent 20 years at Pacira Pharmaceuticals, the last 10 as their VP of R&D. And Wustman had been with the company as VP of R&D before ReCode joined forces with TranscripTx in March. From 2002-14, he was senior director, preclinical biology at Amicus Therapeutics.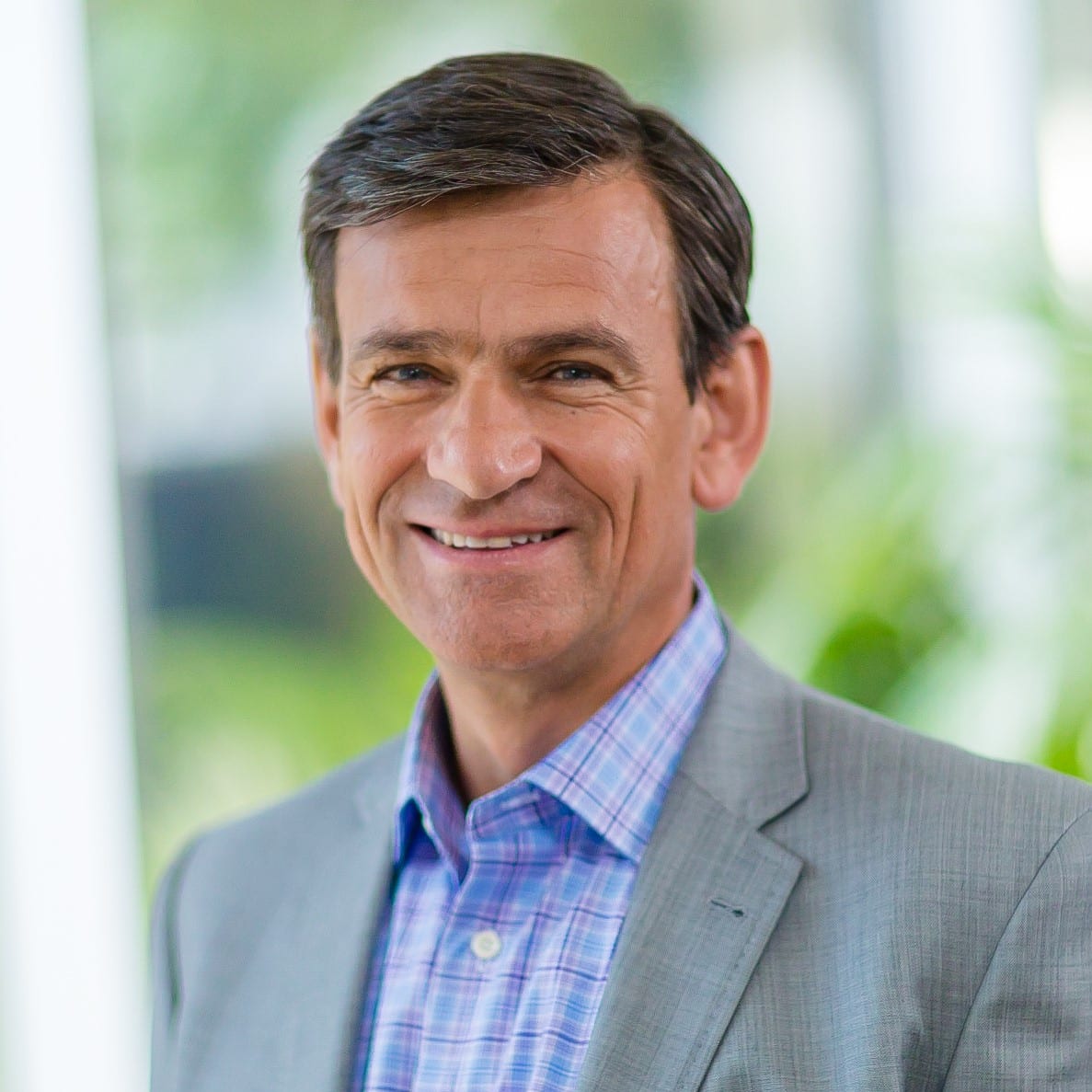 Martin Madaus
→ Ex-Millipore chairman, president and CEO Martin Madaus is making his way to Feng Zhang's CRISPR-based diagnostics player Sherlock Biosciences as COO. Madaus has been interim CEO and executive chairman at Ultivue and Emulate Bio of late, and from 2014-19, he was chairman and CEO at Ortho Clinical Diagnostics.
→ UK clinical AI company Sensyne Health has tapped Michael Macdonnell as COO. Macdonnell currently heads Google Health as director of global deployment. Prior to his position at Google Health, Macdonnell was at Google DeepMind and held roles at Accenture, NHS England and Imperial College London among others.
→ Longtime Merck vet Ercem Atillasoy is on board at cell therapy company AlloVir as chief regulatory and safety officer. At Merck Research Laboratories, Atillasoy was VP and therapeutic area head of vaccines and infectious disease and VP, global regulatory affairs and clinical safety. He ran Keytruda's first IND filing for melanoma and was involved in the approval of such medicines as the Ebola vaccine Ervebo and the HPV vaccine Gardasil.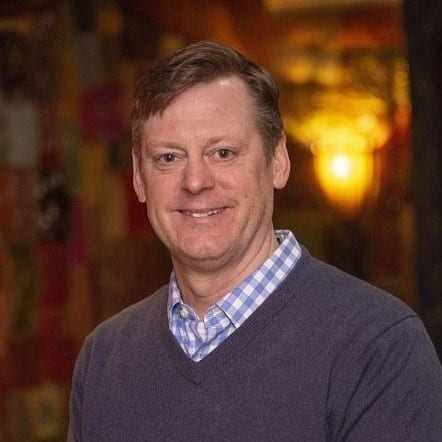 Eric Kimble
→ Tillman Gerngross' new endeavor, Adagio Therapeutics, has locked in Eric Kimble as chief commercial officer and Ed Campanaro as SVP of clinical operations. Kimble and Campanaro worked at Cubist Pharmaceuticals in VP positions at the same time – Kimble from 2004-13, and Campanaro from 2000-14. Before Adagio, which focuses on antibodies as an avenue to combat Covid-19, Kimble was the CCO at Entasis Therapeutics, while Campanaro was SVP of clinical operations at Artugen Therapeutics.
→ Olema Oncology, working on the development of targeted therapies for women's cancers, has made several new additions to its executive team with the appointment of Shane Kovacs as COO/CFO, Genentech vet Kinney Horn as CBO, and John Moriarty as EVP, chief legal officer. In addition, Pamela Klein has been named CMO and David Myles has been promoted to chief development officer. Kovacs joins the company from BlueRock Therapeutics (acquired by Bayer), where he served as CBO and CFO. Horn held a 16-year stint at Genentech, while Moriarty was most recently EVP and general counsel at Portola Pharmaceuticals.
Klein joins the company with experience from Syndax Pharmaceuticals and Genentech — where she most recently served as VP, development — among others. Myles moves up to his new role after serving as Olema's EVP, drug discovery and development.
→ New York-based Phosplatin Therapeutics, which has obtained exclusive license to a family of compounds known as phosphaplatins that may aid in treating cancer, has made Joseph O'Donnell their interim CMO, and Jason Summa has gotten the call to be VP of clinical development. O'Donnell has long been in academia at Dartmouth University's Geisel School of Medicine, where he started teaching in 1978. A Bind and Momenta alum, Summa was previously oncology director and clinical project scientist at Janssen.
→ Australian CRO Avance Clinical has corralled Jorgen Mould as a scientific affairs specialist. Mould was previously with Merck (KGaA) Healthcare as an associate medical manager and medical science liaison, neurology and immunology.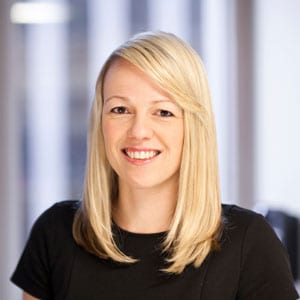 Amanda Murphy
→ Cell engineering service provider MaxCyte has snagged Amanda Murphy as CFO, succeeding Ron Holtz — who has been promoted to the position of SVP and chief accounting officer. Prior to MaxCyte, Murphy was managing director at BTIG and was partner and healthcare analyst at William Blair & Company.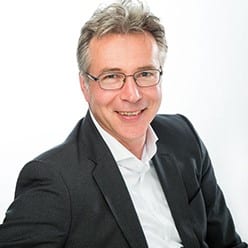 Henk Schuring
→ Prilenia Therapeutics, focused on treatments for neurodegenerative and neurodevelopmental disorders, has welcomed Henk Schuring as chief regulatory and commercialization officer. Schuring hails from Sanofi Genzyme, where he had a 21-year career and managed the rare nephrological diseases business and rare neurological diseases business.
→ Paul Bavier has been appointed general counsel at cancer-focused VelosBio, which racked up $137 million in a Series B round a couple months ago. Before he set off for VelosBio, Bavier spent 3 years at Avedro as their general counsel and chief compliance officer. He also held similar roles at Biodel from 2007-16 and was also their VP, corporate development.
Laurie Stelzer
→ With Rich Heyman now chairman of the board and a $70 million Series D in the hopper, NJ-based PMV Pharma has brought in Robert Ticktin as general counsel. Ticktin was previously associate general counsel, corporate at Tesaro (and then GSK after the buyout). PMV Pharma, which targets p53 mutations, has also selected Arena Pharmaceuticals CFO Laurie Stelzer to the board of directors as audit committee chair.
→ Sygnature Discovery, a Nottingham-based provider of drug discovery and preclinical services, has reeled in Andy Mead as director and head of drug abuse and substance use disorders at its integrated vivopharmacology company, RenaSci. Mead jumps aboard Sygnature from Sosei Heptares, where he served as director of discovery and translational safety. In addition, he brings experience from roles at Merck, Pfizer and AstraZeneca among others.
→ UK's PrecisionLife has appointed Simon Beaulah as SVP of healthcare and head of US operations. Most recently, Beaulah was director of healthcare at Linguamatics and prior to that was at IDBS Healthcare.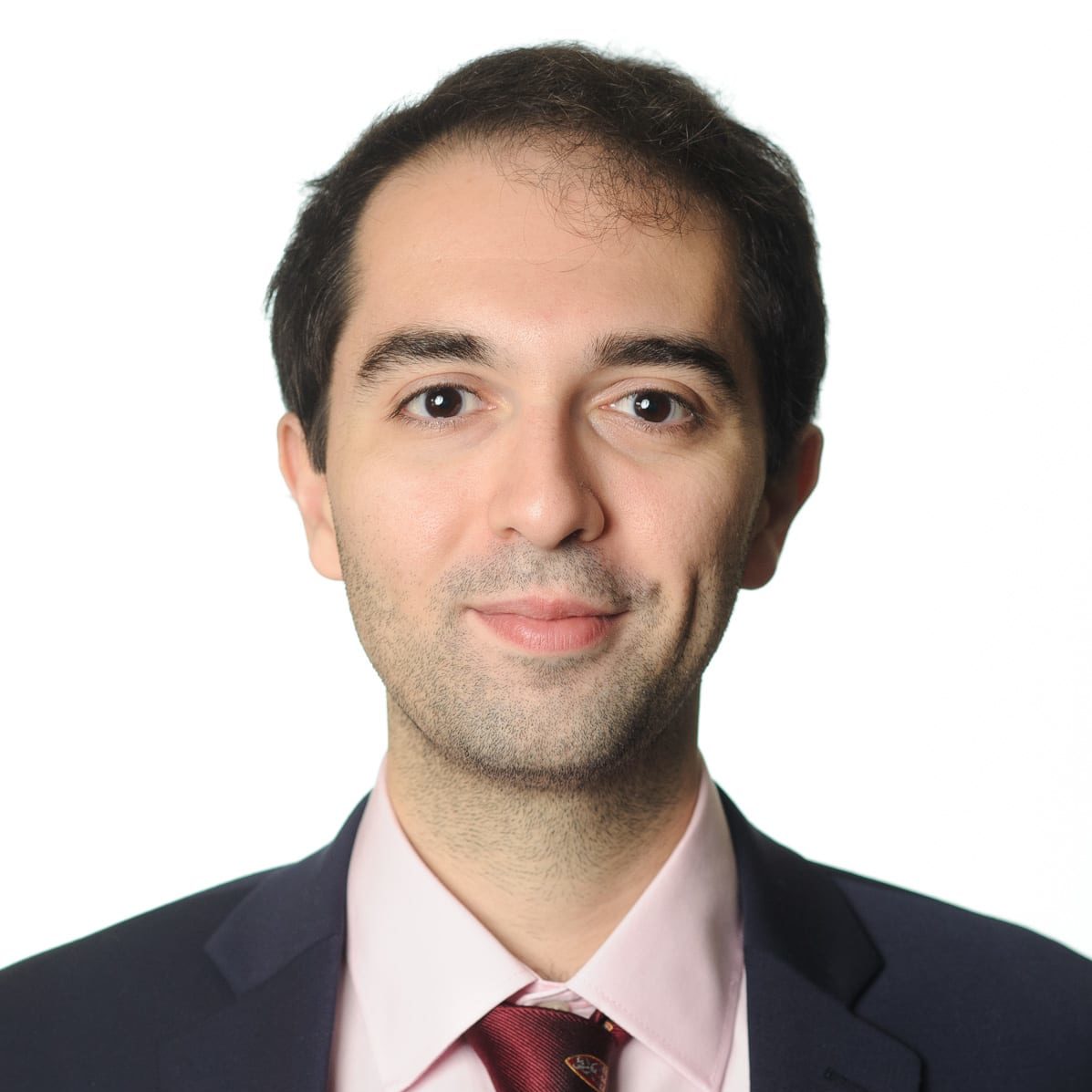 Alex Badamchi-Zadeh
→ VC and growth equity firm SV has brought on Alex Badamchi-Zadeh as senior associate. Badamchi-Zadeh hops aboard with experience from Xilio Therapeutics — where he helped guide the Kendall Square-based company through their $100.5 million Series B financing round — and LEK Consulting.
→ Dean Mitchell has been named chairman of the board at Kinnate, which just nabbed a $98 million Series C in August. The GSK and Bristol Myers Squibb vet is the former president and CEO of Lux Biosciences and Alpharma.
→ Blueprint Medicines president and CEO Jeff Albers has joined the board of directors at Kymera Therapeutics. The newly public protein degradation player also added Replimune CBO Pamela Esposito to the board.
→ After penciling in a $150 million IPO in June, Forma Therapeutics has recruited Thomas Wiggans to its board of directors. Wiggans is the former chairman and CEO of Dermira (acquired by Eli Lilly) and helped in the formation of the Biotechnology Industry Organization, now Biotechnology Innovation Organization (BIO).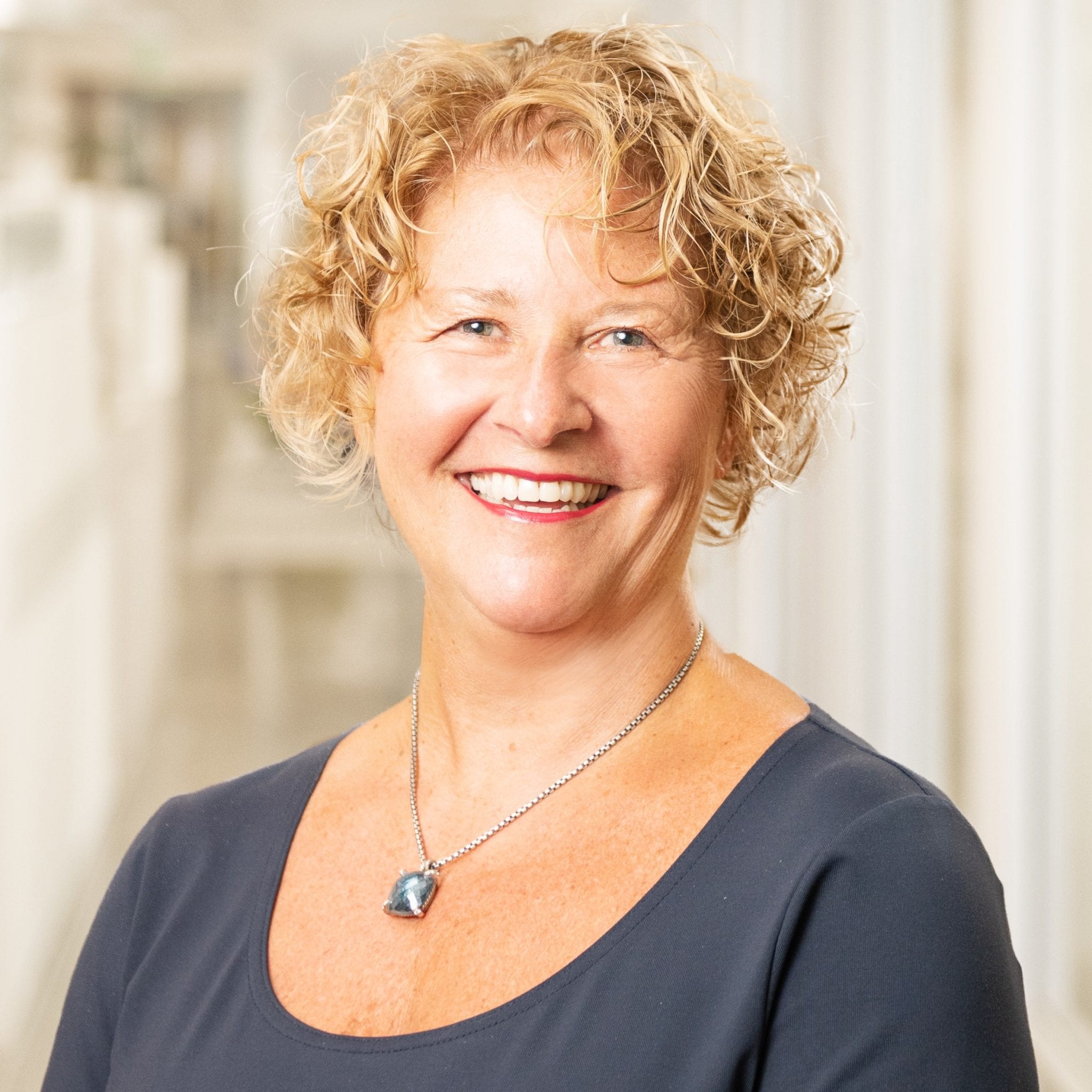 Bonnie Anderson
→ Bonnie Anderson has been elected to the board of directors at Bruker Corporation, a scientific instrument manufacturer. Anderson co-founded Veracyte in 2008 and is their chairman and CEO.
→ UK-based GW Pharmaceuticals has tapped ex-Incyte and Celgene CFO David Gryska to be on their board of directors. Gryska is also on the boards of Seattle Genetics, PDL BioPharma and Aerie Pharmaceuticals.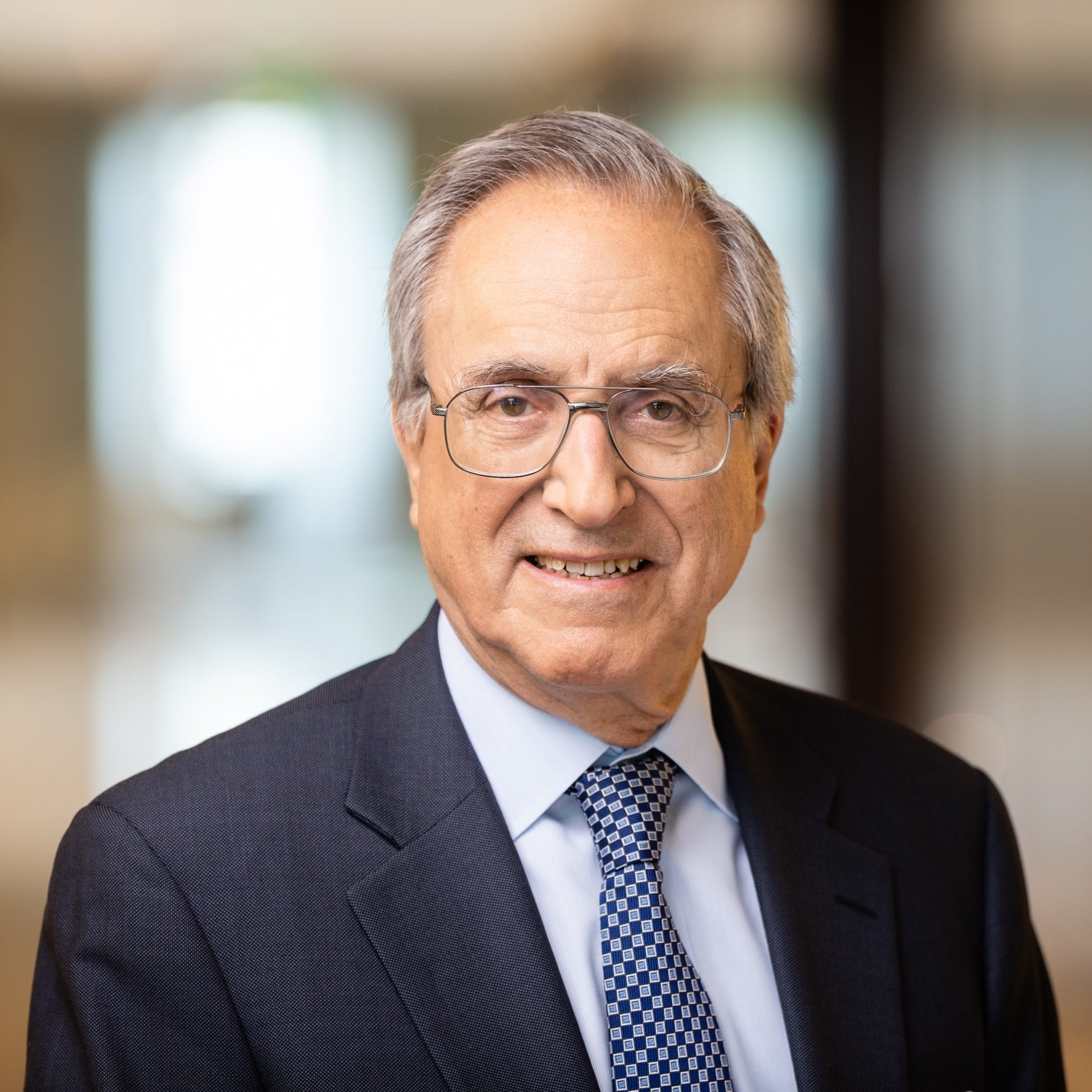 Joseph Bower
→ Joseph Bower has announced his decision to retire as chairman of the board at orthopedic-focused Anika Therapeutics after his term is up in 2021. Bower, a professor emeritus at Harvard Business School, has served on the board since 1993. Anika is also bringing in Jack Henneman and Stephen Richard as new board members.
→ AAV-based gene therapies-focused Prevail Therapeutics has added William Carson to its board of directors. Most recently, Carson served as president and CEO of Otsuka Pharmaceutical Development & Commercialization and draws from experience from a stint at Bristol Myers Squibb.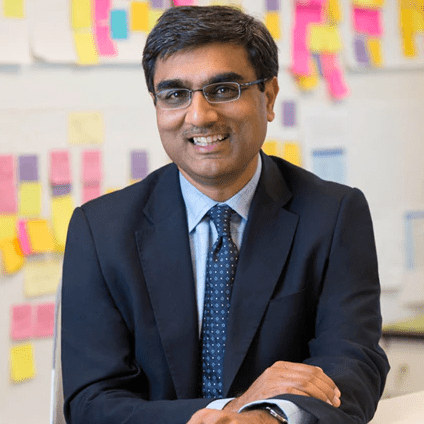 Asher Chanan-Khan
→ Hematology biotech Starton Therapeutics has chosen Kenneth Anderson and Asher Chanan-Khan to sit on their board of directors. Anderson is director of the Jerome Lipper Multiple Myeloma Center and LeBow Institute for Myeloma Therapeutics at Dana-Farber, while Chanan-Khan is a professor of medicine at Mayo Clinic Cancer Center in Jacksonville.
→ Retinal gene therapy company Gyroscope Therapeutics has brought on Sean Bohen to its board of directors. Bohen is the former CMO and EVP, global medicines development at AstraZeneca and previously served as SVP of Genentech early development (gRED).