Despite concerns on both safety and efficacy, the FDA approved GlaxoSmithKline's multiple myeloma drug belantamab mafodotin, deciding that for the sickest patients the benefits outweighed the risk.  It will be marketed as Blenrep and sold for $23,900 per month.
The approval is notable both for the multiple myeloma field and for GSK itself. It's the first approval for a drug that targets BCMA, a protein overexpressed on multiple myeloma cells that researchers have been trying to target for over a decade. A flurry of other BCMA drugs, having already shown promise in early trials, are likely to follow in the next few years.
For GSK, it's is the first cancer drug the British giant has developed in-house since they traded almost the entirety of their oncology pipeline to Novartis in exchange for a portfolio of vaccines and infectious disease drugs in 2014. And the company, under R&D chief Hal Barron, wants it to be a signal of things to come.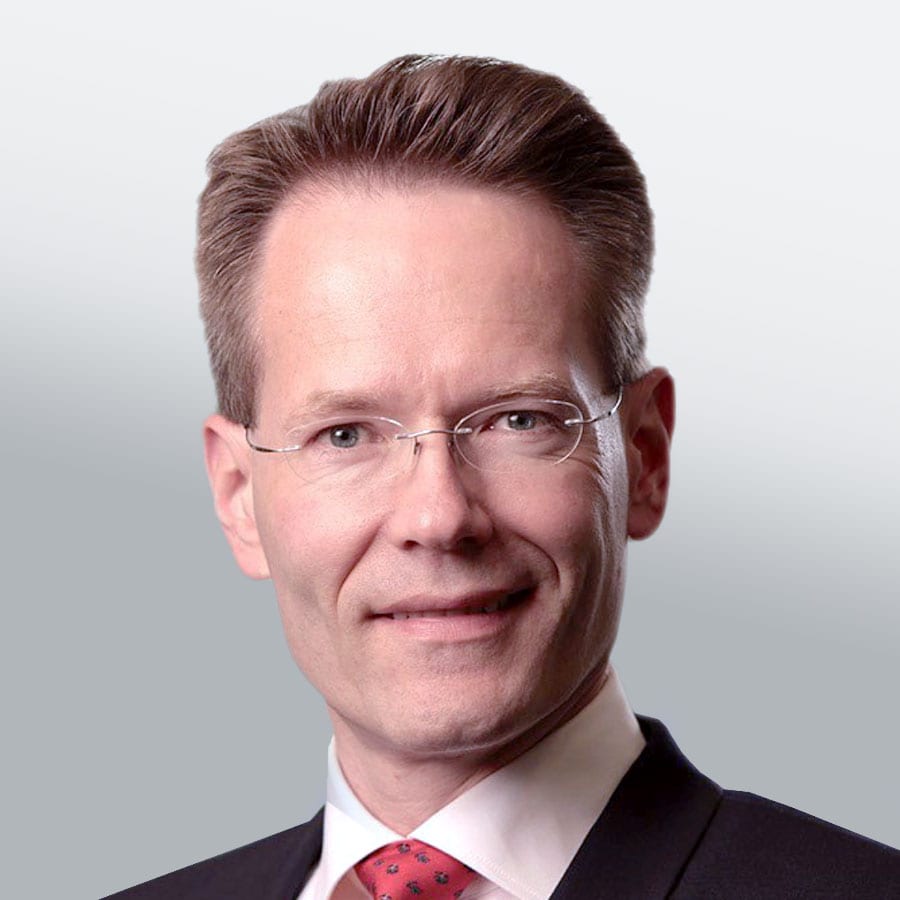 Axel Hoos
"GSK is back in oncology," Axel Hoos, GSK's senior vice president of oncology R&D, told Endpoints News.
Still, Blenrep's impact may be limited, both from a medical and market perspective. Both are likely to be blunted by the antibody-drug conjugate's toxicities and the stronger results other late-stage anti-BCMA drugs have shown in recent trials.
GSK has said patients in its pivotal trial lived longer than you would expect patients at that stage to live, but in its internal review, the FDA called the company's survival endpoints "uninterpretable" because there was no control group. Still, the agency noted the 31% response rate in patients who had failed numerous drugs – including J&J's blockbuster Darzalex – and said the therapy "may be beneficial."
The question was whether the benefit outweighed the risk: The drug caused a form of cornea degeneration called keratopathy, blurring some patients' vision and causing "severe vision loss" in others.
Analysts tended to think that for patients on their last line of therapy, the calculus made sense, and sure enough, the FDA advisory committee voted 12-0 to recommend approval. But they argued that earlier-stage patients would be less likely to accept those risks and that other therapies now in clinical development could outshine it.
"Many of the factors raised by reviewers, while they mitigate the risk of a CRL from the FDA," Cowen's Steve Scala wrote after the AdCom, "highlight the very issues that could make commercial launch of the drug something of an uphill battle."
He projected $500 million in peak sales in 2025.
Those other therapies include the CAR-T therapy jointly developed by J&J and Legend Biotech and the "ide-cell" CAR-T therapy developed by bluebird and Bristol Myers Squibb. In earlier-stage patients, those showed response rates of 100% and 89%, respectively. Regeneron and Amgen each have BCMA bi-specifics, with the Regeneron one already showing early promise.
For now, GSK will have the field to themselves, but in the long run they're banking on the market advantage of being first, the ease of supplying and administering an antibody as opposed to a CAR-T therapy, and the potential to combine Blenrep with other therapies. Axel Hoos, the oncology chief, also pointed to the drug's durability and he argued that, although the safety issues were real, doctors could manage them with eye drops and other modifications.
This "is the first targeting agent for BCMA, which a lot of people have been waiting for," he said. "We think this can add a lot of value."