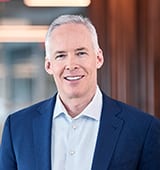 Michael McDonnell
→ In a move that essentially caught everyone in biotech off guard, Jeff Capello is on his way out as CFO of beleaguered Biogen and ex-IQVIA EVP and CFO Michael McDonnell is taking over on Aug 15. Capello will assist in the transition until Sept 15. Although Biogen CEO Michel Vounatsos balked at the question of whether the switch is a signal that they want to ramp up their M&A activity, Evan Seigerman's assessment at Credit Suisse was succinct: "Our read — McDonnell was brought in to do deals."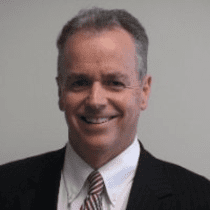 Ron Bruehlman
At IQVIA, Ron Bruehlman will replace McDonnell as CFO on an interim basis. Bruehlman, who will also be an EVP, should have little trouble easing into the role because of his familiarity with the company — he has been a senior advisor to IQVIA CEO Ari Bousbib since 2016. Before then, he was SVP and CFO of IMS Health and is an ex-VP and CFO at Carrier.
→ Indicating that he feels more comfortable at the helm of a smaller drug developer, Sanofi Genzyme vet David Meeker is holding to that principle by becoming CEO of Rhythm Pharmaceuticals, with its lead drug setmelanotide aimed at 2 rare obesity disorders (POMC and LEPR deficiency obesity). Meeker, who joined Genzyme in 1994 and was eventually named their CEO during the 2011 Sanofi acquisition, has been on Rhythm's board since 2015 and their chairman since April 2017. He comes to Rhythm after leaving his CEO gig at KSQ.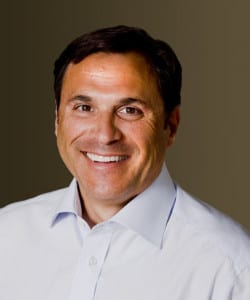 Eric Richman
→ Not only did they scoop up a $10 million Series B for developing treatments of rare genetic and neurogenerative diseases, Gain Therapeutics also gained a CEO this week with the appointment of Eric Richman. Richman will also be a member of the Bethesda, MD biotech's board of directors. His last CEO gig was at Tyrogenex from 2016-18, and before that, he was president and CEO at PharmAthene. Richman is also on the board of directors at NeuBase Therapeutics and LabConnect.
→ David Main takes the helm as president and CEO of another Canadian biotech, and this time it's Toronto-based Notch Therapeutics, focused on creating allogeneic T cell therapies from renewable stem cell sources. From 2006-19, Main was chairman, president and CEO of the company he co-founded, Aquinox Pharmaceuticals, eventually leading the merger of Aquinox with Neoleukin Therapeutics that was completed last August. Main also helmed Vancouver-based Inex Pharmaceuticals from 1999-2005.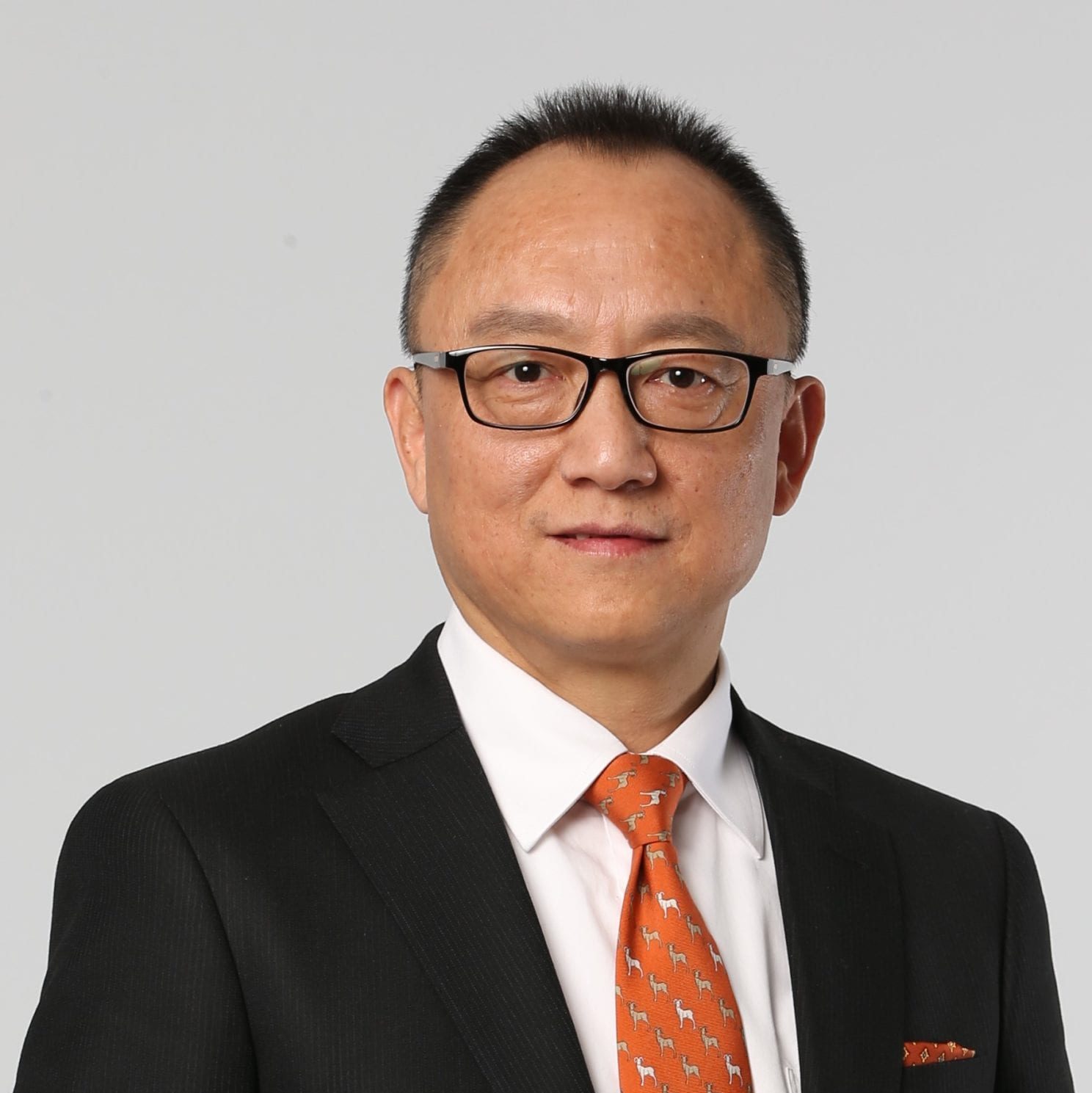 Wende Chen
→ Wende Chen is saying goodbye to his exec post at Everest Medicines and hopping aboard Shanghai-based antibody maker Genor Biopharma as COO. At Everest, Chen was chief commercial officer and has previously served at Roche, AstraZeneca and Pfizer in China.
→ Waltham, MA antibody-drug conjugate (ADC) player ImmunoGen has made Biogen vet Susan Altschuller their SVP and CFO. Altschuller comes from Alexion, where she was VP of investor relations and briefly the head of enterprise finance before making the move to ImmunoGen. She spent 3 years at Biogen, departing as associate director, investor relations, and then leaped to Bioverativ from 2016-18 as their executive director, investor relations.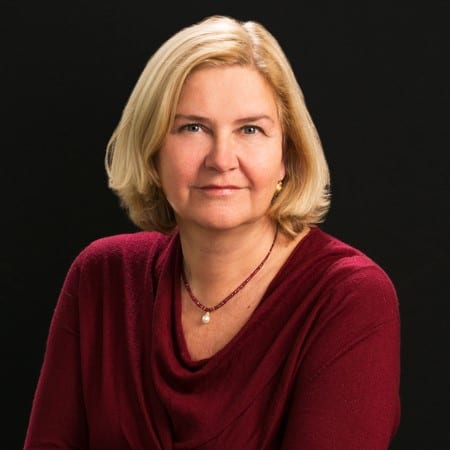 Barbara Kosacz
→ Pocketing two of Gilead's SYK inhibitors – entospletinib and lanraplenib – last week, Kronos Bio continues to pull together its leadership, appointing Barbara Kosacz as chief operating officer and general counsel. Kosacz moves to Kronos after 18 years in her second tenure at Cooley as international head of their life sciences practice.
→ China-based immune cell and gene therapy company Gracell has secured Martina Sersch and Kevin Xie as their new CMO and CFO, respectively. Sersch had previously been CMO of CAR-T player Mustang Bio, and she has been involved with oncology development and medical affairs at Pfizer, Genentech/Roche and Amgen. Xie makes his way to Gracell after being president of Fosun Healthcare Holdings and Fosun's chief representative in New York.
→ After bagging $110 million of venture cash in January, next-gen gene therapy player Generation Bio has tapped Matthew Norkunas as CFO. Norkunas joins the company with experience from his roles at SomaLogic — serving as CFO — and Marisco Capital Management.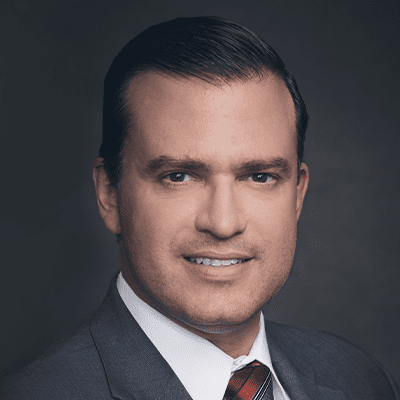 Alex Monteith
→ Alex Monteith has been tapped as CBO of Delaware-based biopharma BioSpecifics, which chose Joseph Truitt to helm the company in May and is focused on collagenase-based therapies with its first-in-class product Xiaflex. Monteith was the VP of business development for Deerfield Management the last 2 years, and held the same title at Achillion from 2015-18. Monteith, who began his career as a chemist at Merck, has also been a senior business development analyst at UCB.
→ Gamida Cell, the Novartis-backed Israeli biotech that released positive Phase III data of omidubicel for patients with blood cancer, has called upon Michele Korfin to be chief operating and chief commercial officer. Korfin had previously held both positions at Tyme and was VP of market access at Kite from 2016-18. She also spent more than 11 years in a number of roles at Celgene, including as a global program leader for the development of Revlimid for lymphoma and chronic lymphocytic leukemia.
Andrea Pirzkall
→ Oncolytic immunotherapy pioneer Replimune has recruited Genentech vet Andrea Pirzkall as their CMO, effective Aug 31. Pirzkall had been the executive director of clinical development working on tislelizumab and other agents in the pipeline at BeiGene, and she also held numerous roles at Genentech for a decade, more recently as their principal medical director.
→ Targeting repeat expansion disorders (REDs) such as Huntington's disease, spinocerebellar ataxia and myotonic dystrophy, Cambridge, MA-based Triplet Therapeutics has locked in Alan Buckler as CSO. Buckler makes the leap from Scholar Rock, where he was CSO for 4 years. He's also a vet of Biogen (VP, chemical and molecular therapeutics) and Novartis (more recently director, cancer pathway biology).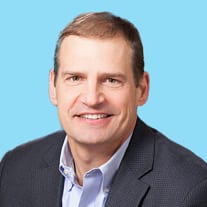 Paul Secrist
→ Cyteir Therapeutics, which is progressing its synthetic lethality compound CYT-0851 into the clinic within 2 years, has shored up their leadership team with Paul Secrist as CSO, Andrew Gengos as CBO and Judson Englert as VP of clinical R&D. Secrist is a former principal scientist at AstraZeneca who comes to Cyteir after being SVP, head of discovery research at Lifemine Therapeutics. Gengos had been CBO and CFO at AOBiome Therapeutics and was also an exec at such companies as Amgen, Dynavax, Synlogic and ImmunoCellular Therapeutics. Prior to Cyteir, Englert was senior director of translational sciences at UPMC Enterprises, and before that, he was AstraZeneca/MedImmune's director of clinical development, oncology.
→ There are personnel changes aplenty at Windtree Therapeutics, a Pennsylvania-based biotech focused on drug development for respiratory diseases. First up: John Hamill is on board as SVP, CFO after doing consulting work for life sciences companies. Most recently, Hamill was co-president and CFO at Savient Pharmaceuticals, then the CFO at NephroGenex, and then the VP of finance at Trevena.
Other appointments at Windtree include Pratap Paruchuru as executive director of clinical development; Catherine Kacprzycki as director of clinical operations; and Tracy Rarick as head of operations and program management. Paruchuru comes from Novartis, where he was senior medical director, critical care for heart failure clinical programs. Kacprzycki's deep clinical operations experience has taken her to CSL Behring, Sanofi Pasteur and GlaxoSmithKline, and just before Windtree, she was associate director of clinical operations at Endo Therapeutics. Finally, Rarick comes to Windtree after 4 years at Boston Scientific as their director of program management.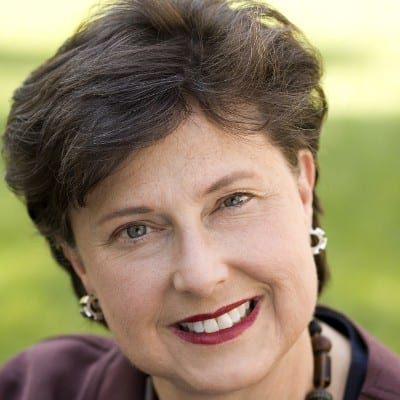 Elise Brownell
→ Israel-based Todos Medical, centered on developing blood tests for early detection of cancer and Alzheimer's while also branching out into Covid-19 screening, has named Elise Brownell VP of R&D and Priyanka Misra VP of corporate development. Brownell is the EVP of operations and project management at Amarantus Bioscience and has been the interim head, project and portfolio planning and management for Vivacitas Oncology. Misra was previously at Geller Advisors as senior investment analyst and has also spent time at Goldman Sachs and Merrill Lynch.
Additionally, Todos has appointed Mark Zegal, Gurpreet Oberoi and Greg Meiselbach to its scientific advisory board.
→ Pittsburgh-based Krystal Biotech has named Whitney Ijem as SVP, strategy and business development. Ijem hops aboard from Guggenheim Securities, where she served as managing director and senior biotechnology analyst. Prior to that, Ijem held roles at Tourbillon Capital and JP Morgan.
→ Touting positive Phase I data for patients with wet age-related macular degeneration (AMD), California gene therapy player Adverum Biotechnologies has brought on Genentech vet Thomas Kochy as VP, commercial and program strategy. Kochy spent 15 years in varying roles of increasing responsibility at Genentech, closing out his tenure as regional sales director for Actemra and Rituxan immunology.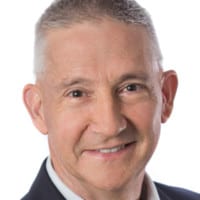 Steve Doares
→ Biogen and Pfizer vet Steve Doares has taken on the role of SVP, US manufacturing at allogeneic CAR-T player Cellectis, which got handed an FDA hold last week after a multiple myeloma patient died in their MELANI-01 trial. Doares will be based out of Cellectis' Raleigh, NC manufacturing plant. Doares left Biogen after 10 years in several capacities, most recently as their VP, global manufacturing sciences, and also spent more than 15 years at Pfizer.
→ Having licensed its "library of libraries" to Takeda in a partnership announced a couple weeks ago, Twist Bioscience has turned to Erin Smith to be their SVP, government affairs and public policy, a newly-created position. Smith helped lead their expansion of a government affairs program at Gilead and was also executive director, government affairs at DaVita Rx.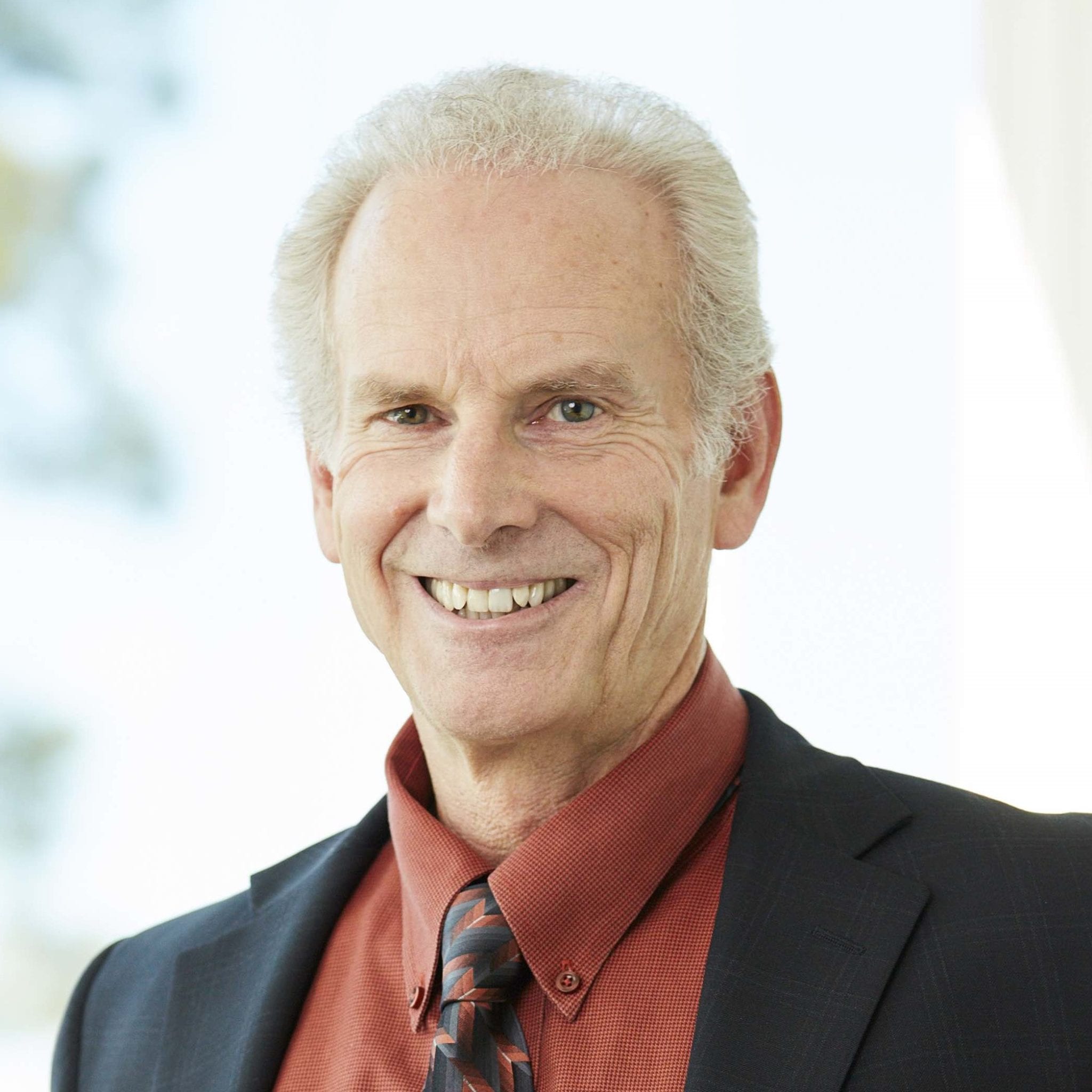 Mark McCamish
→ Ex-Forty Seven president and CEO Mark McCamish will be a strategic advisor for San Diego precision oncology player Viracta, with their Phase II trial for nanatinostat to treat EBV-associated lymphoma in progress. "We look forward to his engagement, insights and guidance, as the strategic credibility he brings to Viracta is indisputable," Viracta president and CEO Ivor Royston said in a statement.
→ New Jersey specialty generic company Teligent has chosen former Bristol Myers Squibb exec John Celentano as their chairman of the board. Celentano has sat on the board since March 2015 and spent 31 years at BMS, including as president, Bristol Myers Squibb Healthcare Group.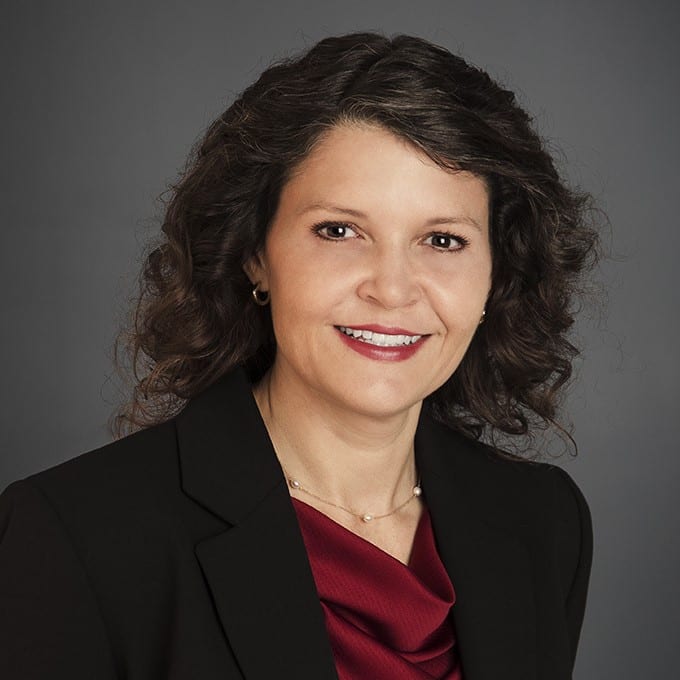 Helen Boudreau
→ Helen Boudreau, ex-COO of the Bill and Melinda Gates Research Institute, has been elected to the board of directors at Shattuck Labs, replacing Wally Loewenbaum, who is stepping aside. Just a few weeks ago, Boudreau joined the board of directors at Copenhagen-based Evaxion Biotech.
→ Incyte and Agios Pharmaceuticals board member Paul Clancy has also signed on to the board at immunotherapy player Xilio Therapeutics. From 2017-19, Clancy was the EVP and CFO at Alexion and previously performed the same roles at Biogen.
→ Joseph Kelley's next step post-retirement is on the business advisory board of neuroinflammatory disease-focused AZTherapies. Kelley spent more than 25 years at Eli Lilly, retiring as the pharma giant's head of corporate government & international corporate affairs.
→ Julie Eastland and Brent MacGregor are now on the board of directors at California hep B vaccine maker Dynavax as it focuses its attention on Heplisav-B. The former CBO and CFO of Rainier Therapeutics and Cascadian Therapeutics, Eastland is also on the boards of Harpoon Therapeutics and Pascal Biosciences. MacGregor, a Novartis and Sanofi Pasteur vet, was previously Seqirus' SVP, global commercial operations.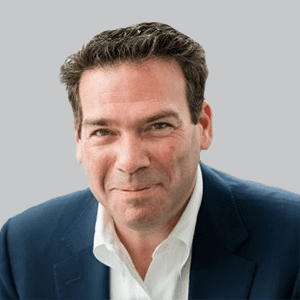 Paul Bolno
→ Cell therapy player SQZ Biotech has added Paul Bolno and Kai Wucherpfennig to its board of directors and scientific advisory board, respectively. Bolno is the CEO at Wave Life Sciences, while Wucherpfennig serves as chair of cancer immunology and virology at the Dana-Farber Cancer Institute.
→ Duchenne muscular dystrophy expert Francesco Muntoni has joined the scientific advisory board at Waltham, MA muscle disease biotech Dyne Therapeutics. Muntoni chairs the pediatric neurology department, and is the director of the Dubowitz Neuromuscular Centre at University College London.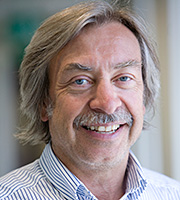 Adrian Hayday
→ GammaDelta spinoff Adaptate has named Adrian Hayday, co-founder of GammaDelta, as chair of the newly formed scientific advisory board. Joining along with Hayday are University of Cambridge professor Gillian Griffiths; former F-Star CEO John Haurum; Jessica Strid, a lecturer at Imperial College London; and Sally Ward, a professor at the University of Southampton's Centre for Cancer Immunology.